Wedding Guests: Tips for Hosting a Flawless Wedding Weekend
How to guarantee your guests have a ball without driving yourself crazy? We asked all-star wedding planners to dish it, and here's what they said.
by Justine Lorelle Blanchard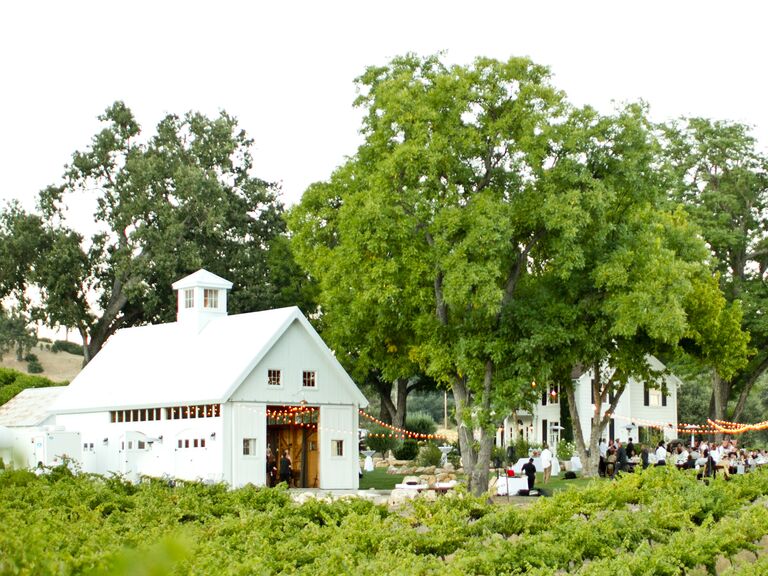 Give them advance warning.
Give your guests the details before your wedding day so they can make sure they're dressed appropriately and have good directions before they head out. This simple step can help make sure everyone is comfortable -- and no one gets lost! Another thing to keep in mind: If your guests have to wonder where they're supposed to be and when, they're bound to get anxious and annoyed -- and those feelings are hard to shake off. Keep them calm by providing detailed itineraries and maps of the area and wedding venues (including contact information for either your planner or another point person) so they always know exactly what's going on.
Stick to your schedule!
You know how annoyed you get when your friends change plans at the last minute? That's exactly how your guests will feel if you stray too far from the itinerary. Simply keeping them in the know if plans change -- whether through a day-of planner or with the help of family members -- will keep everyone from feeling anxious or out of place.
Don't over-plan!
A game of horseshoes during the cocktail hour? Cute. Horseshoes, bocce ball, darts, and painting during the cocktail hour? Crazy. Too many activities can cause unnecessary stress. Stick to one or two ideas, like a welcome lunch or even a walking tour of the area, but be sure to schedule in plenty of downtime as well.
Give useful favors.
Think about it: Do you really think they'll use a shot glass engraved with your names? The best favors are ones that are really useful -- consider providing them with something they might even need at the wedding, such as a shawl, a travel umbrella, or a pair of comfortable shoes.
Appoint a wedding weekend coordinator.
Take some pressure off of yourself by appointing a trusted friend or family member as your wedding weekend coordinator. Make sure this person knows the schedule inside and out, and provide their phone number to all the guests in case anyone has a question along the way.