15 Trillion-Shaped Engagement Rings That Are Unexpectedly Gorgeous
This whimsical cut is the perfect blend of classic and cool.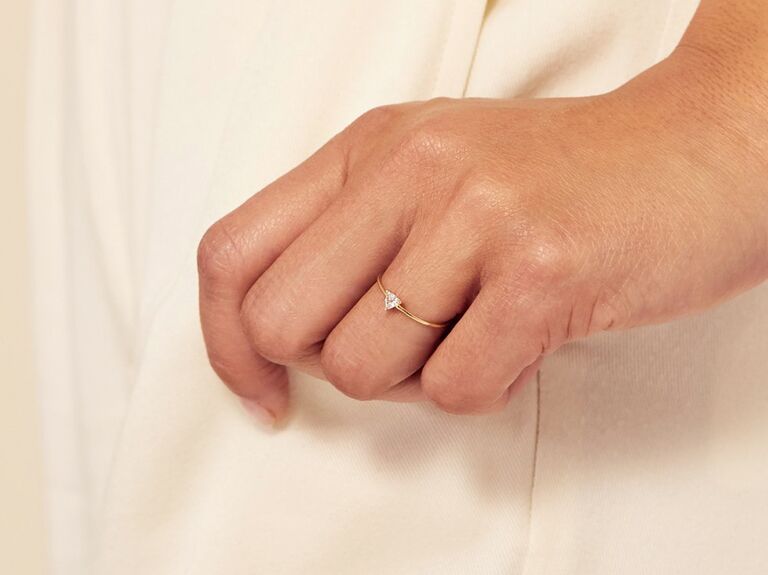 Vrai & Oro
We have included third party products to help you navigate and enjoy life's biggest moments. Purchases made through links on this page may earn us a commission.
Have you ever seen a trillion-cut diamond or gemstone engagement ring? (And don't worry, we're not talking about the number—aka these rings don't cost a trillion dollars.) Trillions are triangular diamonds or gemstones with three sides of equal length, and can come in different cuts (rose or brilliant cuts, for example).
They're often used as side stones to accent larger round or rectangular center stones—but these three-point stunners actually look gorgeous as the center of attention, whether they're set asymmetrically in a cluster of stones or resting alone on a simple gold band. Below, see 15 different trillion-cut engagement rings that are whimsical, modern and just plain cool.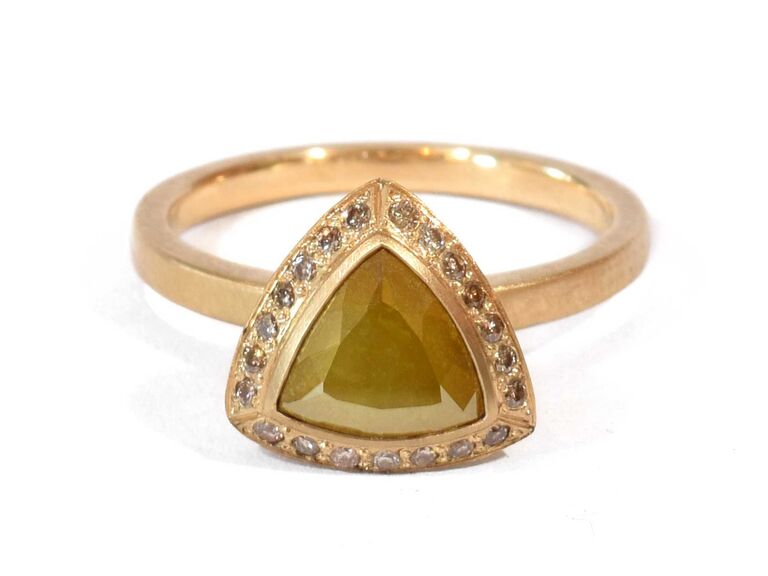 Suzi Zutic opaque yellow trilliant diamond Ophir ring, $7,050, SuziZutic.com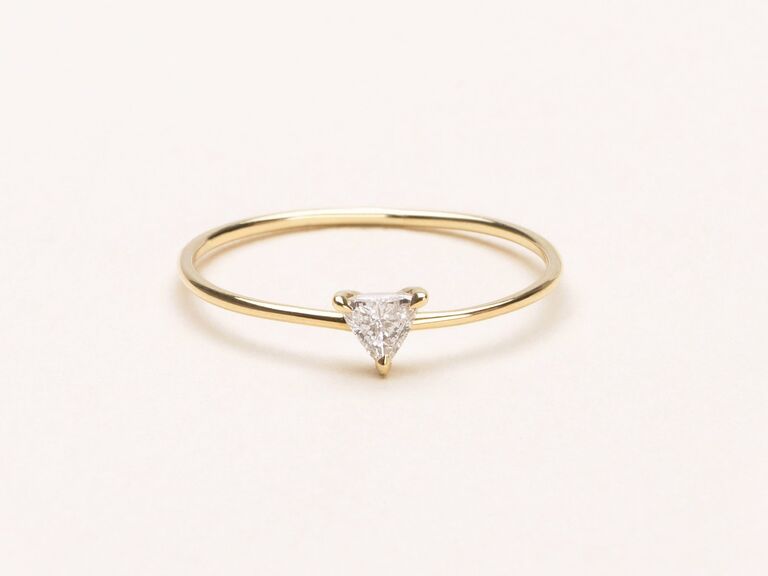 Vrai & Oro trillion diamond ring, $900, VraiandOro.com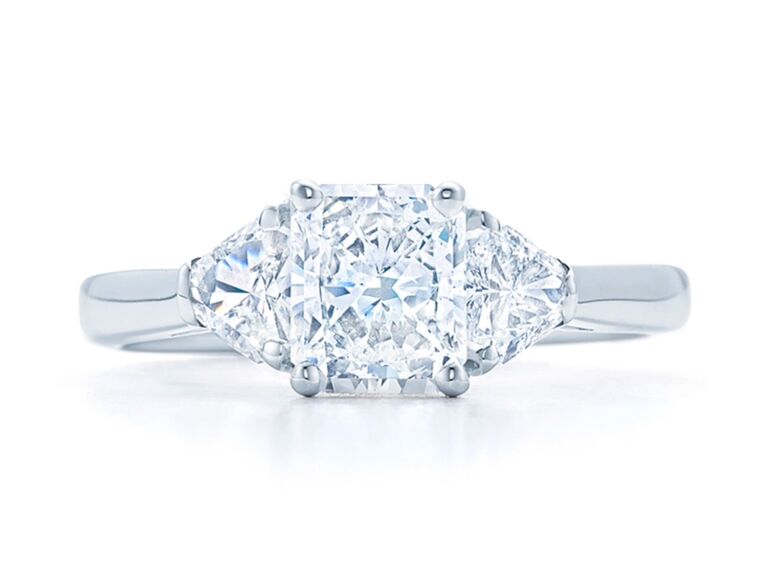 Kwiat radiant diamond engagement ring with trillion side stones, price upon request, Kwiat.com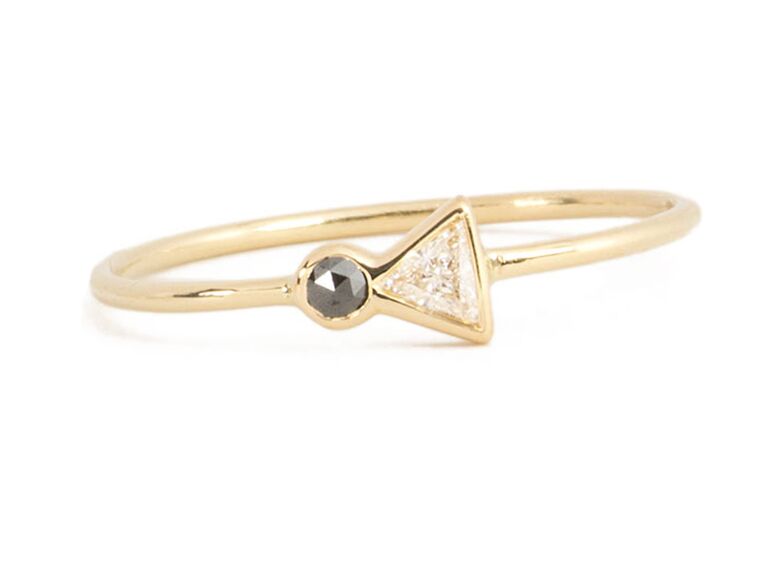 Audrey Rose trillion Duo ring, $390, LoveAudreyRose.com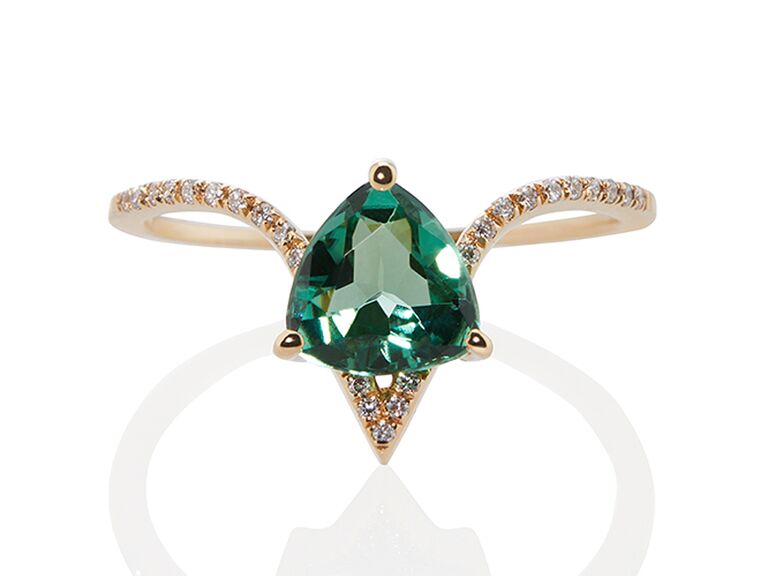 Vale Jewelry Venus ring, $1,950, ShopVale.com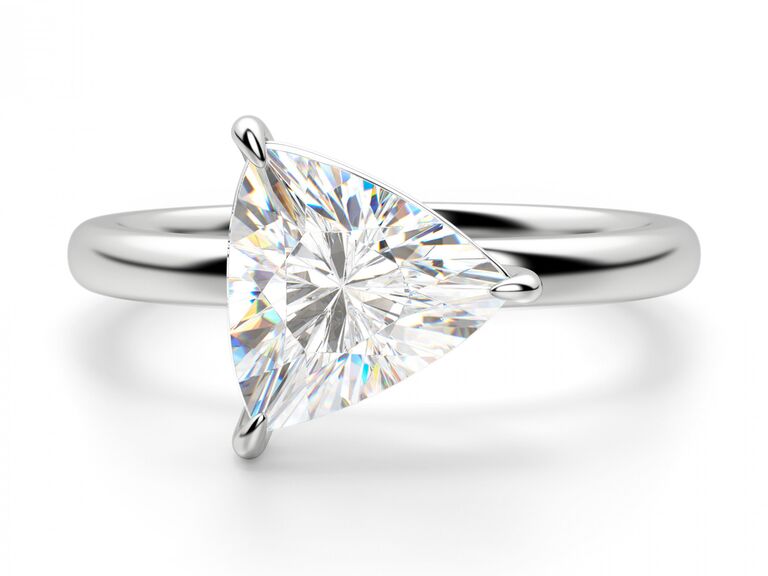 Diamond Nexus east-west trillion-cut diamond engagement ring, $1,176, DiamondNexus.com
Andrea Bonelli 14-karat gold trillion diamond ring, $1,278, AndreaBonelli.com
​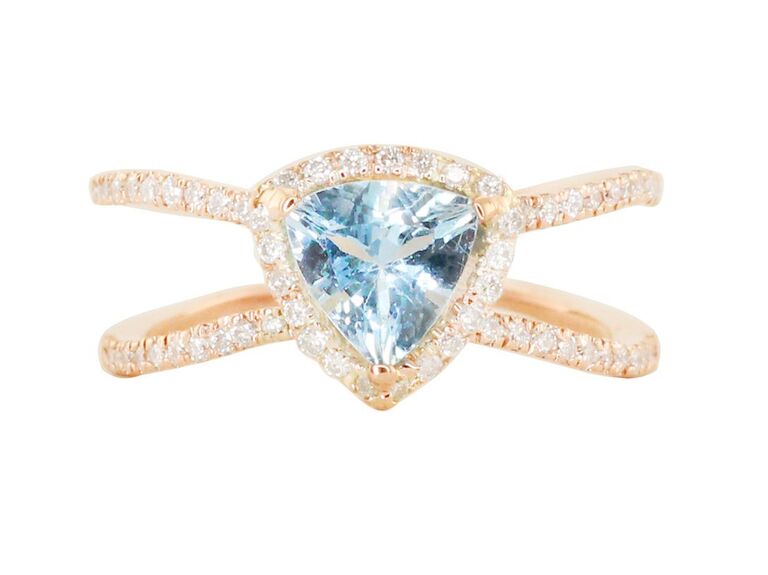 Luna Skye double band aquamarine trillion ring with diamond pavé, $3,250, LunaSkye.com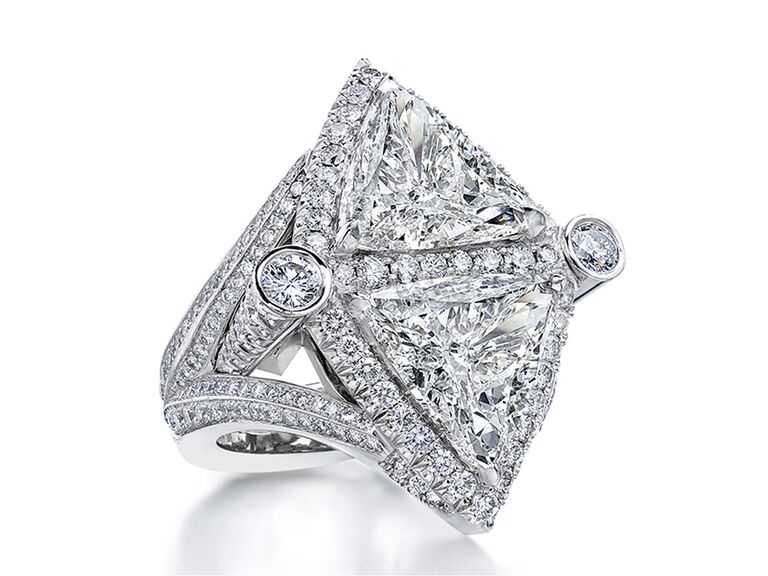 Douglas Elliot Double Trillion diamond ring, price upon request, MarisaPerry.com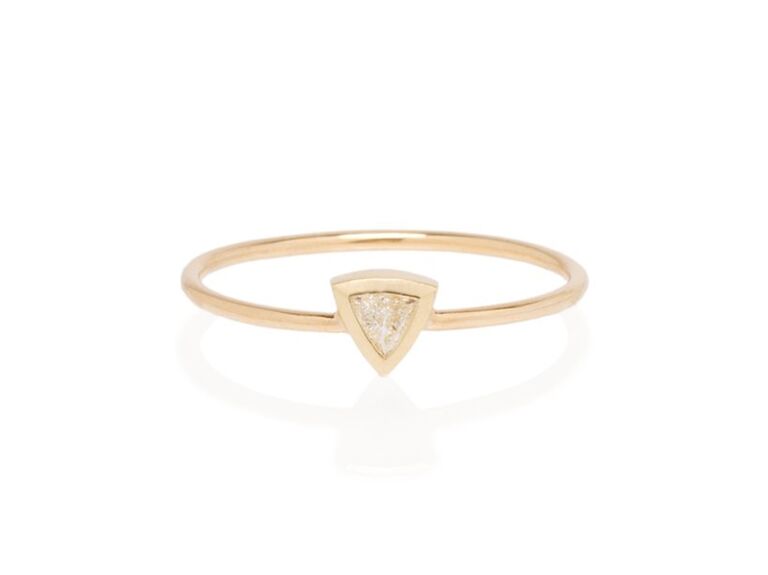 Zoë Chico 14-karat gold trillion diamond ring, $450, ZoëChico.com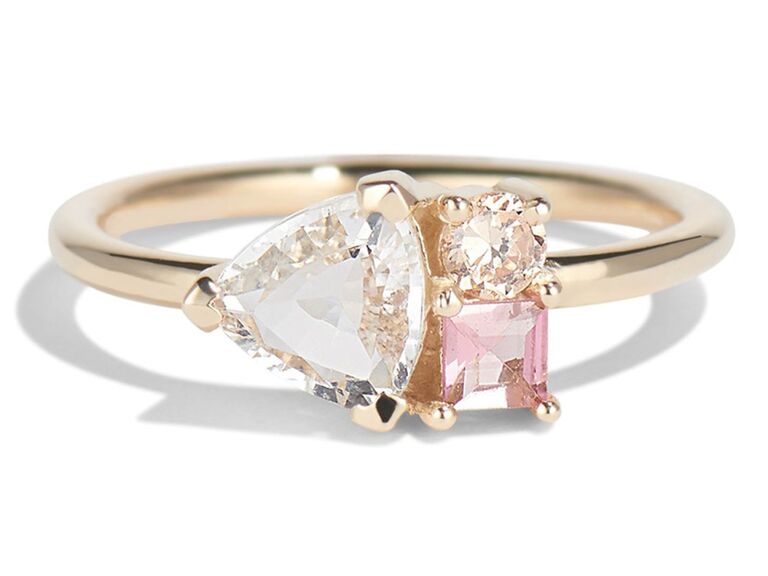 Bario Neal Prim Cluster trillion white sapphire ring, from $1,970, Bario-Neal.com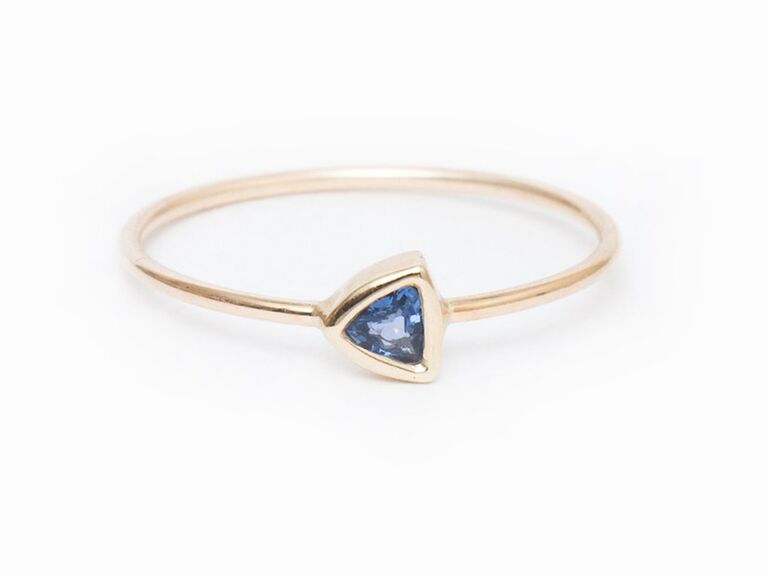 Rosedale blue sapphire trillion ring, $295, ShopNo3.com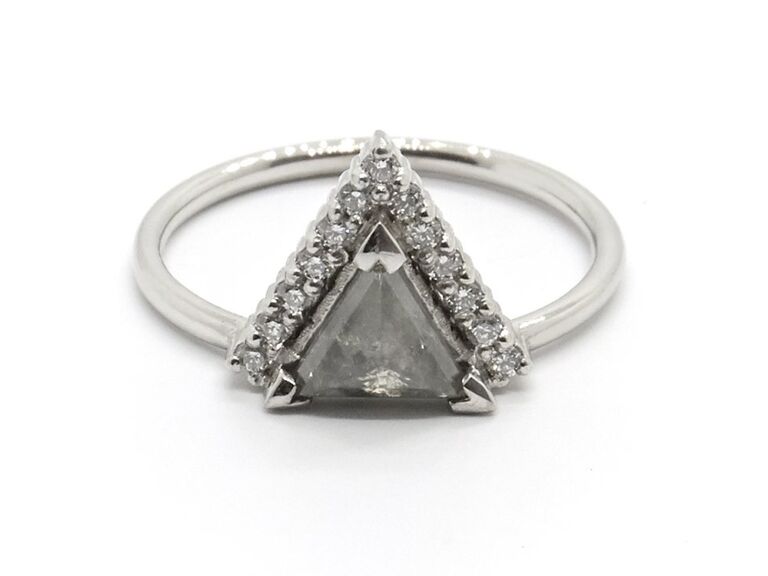 Natalie Marie Jewellery offset trillion gray diamond ring, $2,200, NatalieMarieJewellery.com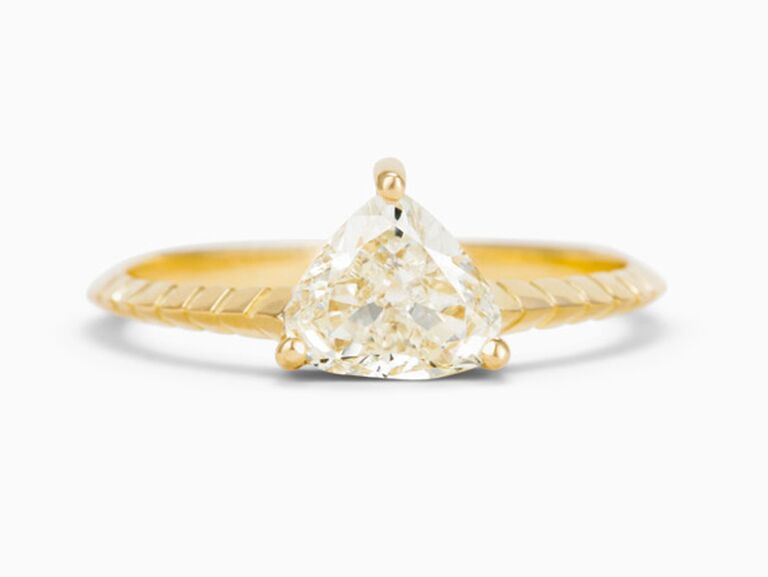 Digby & Iona trillion Cera ring, $4,650, DigbyandIona.com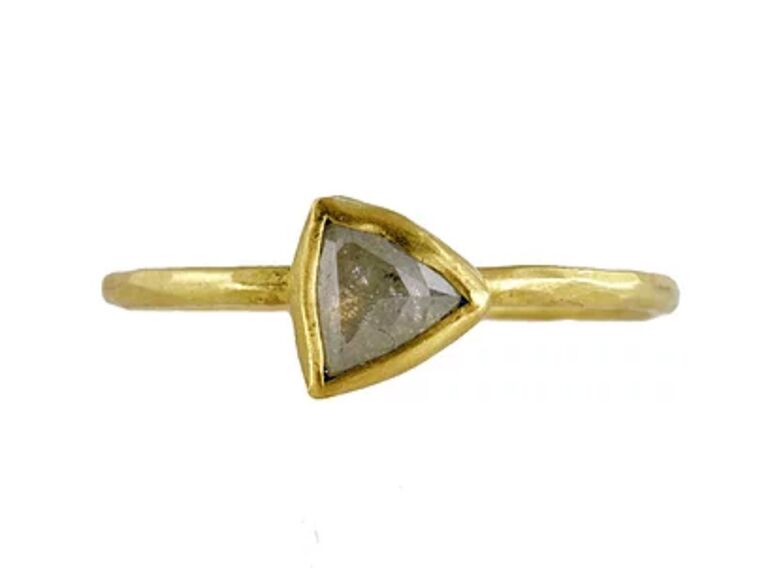 Margery Hirschey grey diamond ring, $825, MargeryHirschey.com