28 Fun Engagement Ring Selfie Ideas
It's okay to show off your new bling. Check out some of our favorite ways to snap the perfect ring selfie.
We love admiring ring selfies, but before getting to that, we have to start this off with a quick etiquette note: Don't announce your engagement through an Instagram post. After reaching out to all of your close friends and family members to share the exciting news, you've got the green light to post on your personal account.
Feeling a little camera shy? Get inspired by some of our favorite #TheKnotRings below. Keep in mind, there's no wrong way to document your ring—and yes, it's okay to show it off!
1. Holding Hands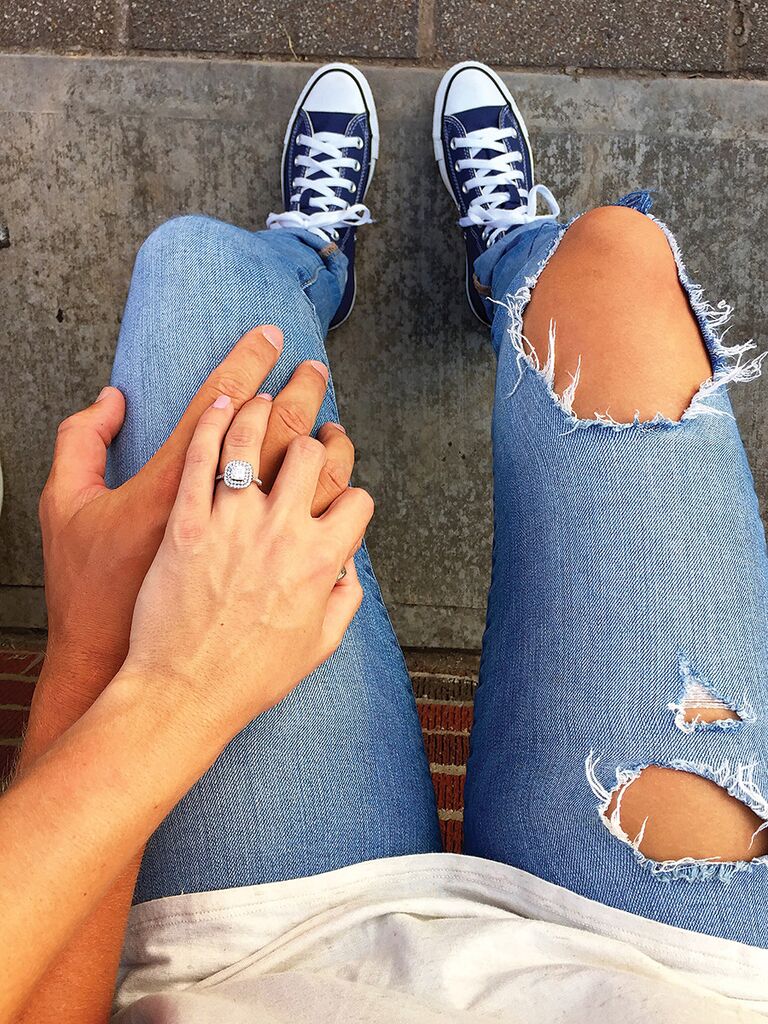 2. With an On-Point Mani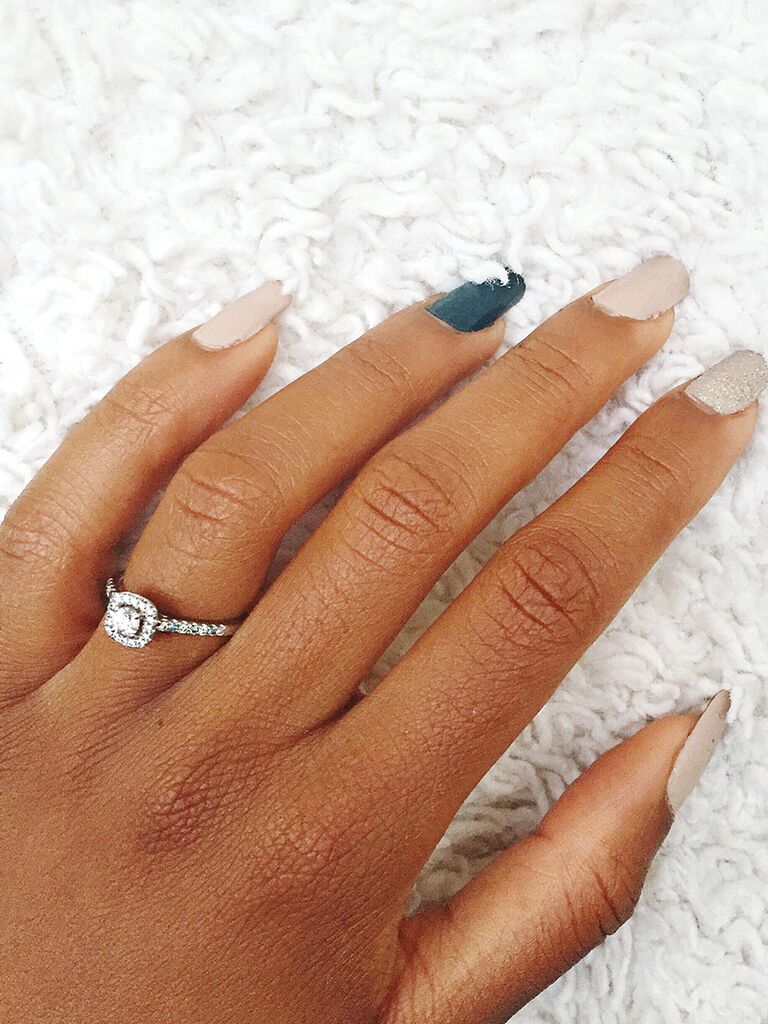 3. Scenic Background (With Your Fiancé!)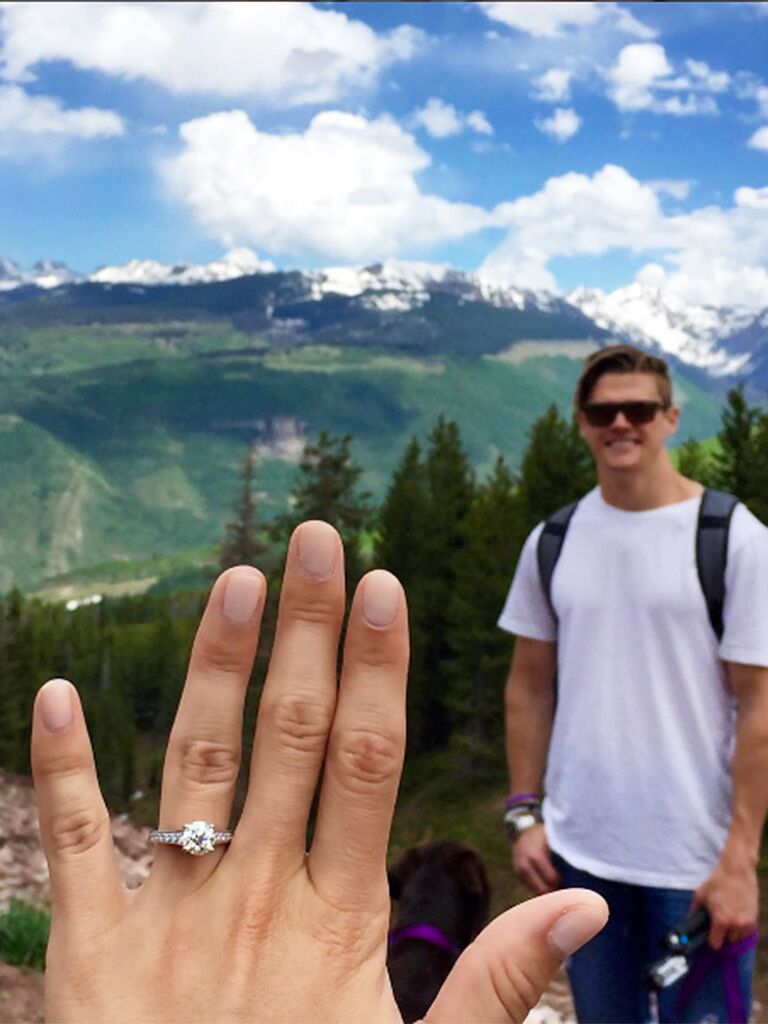 4. With Wildflowers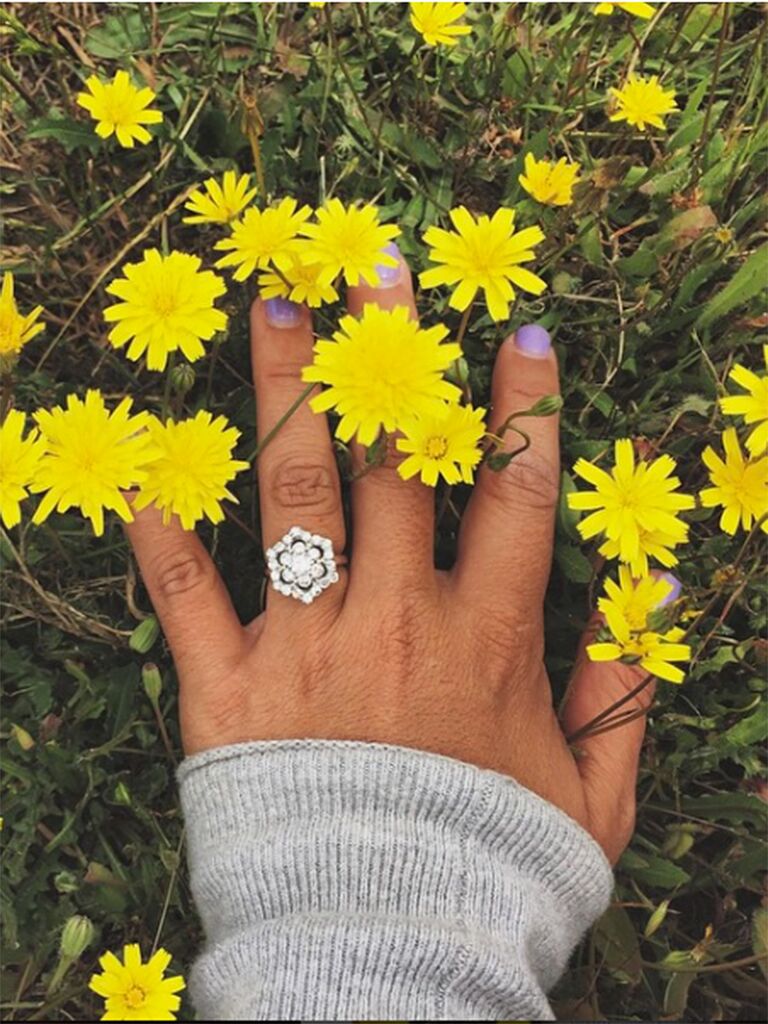 5. With a Love Note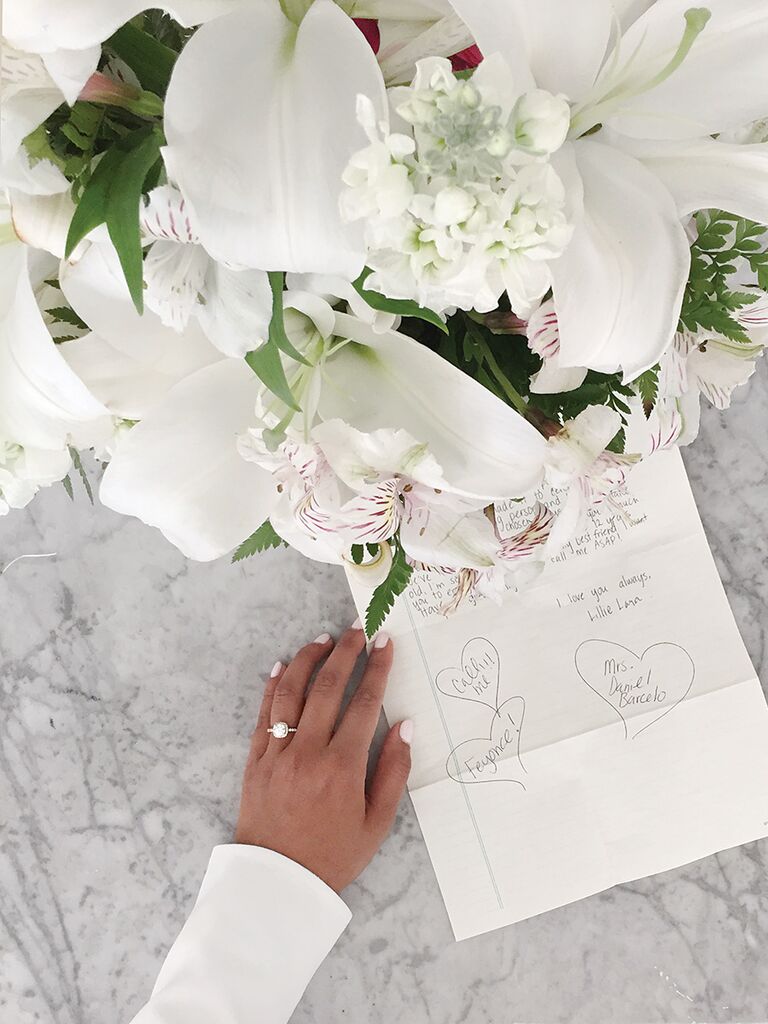 6. Starting on the Planning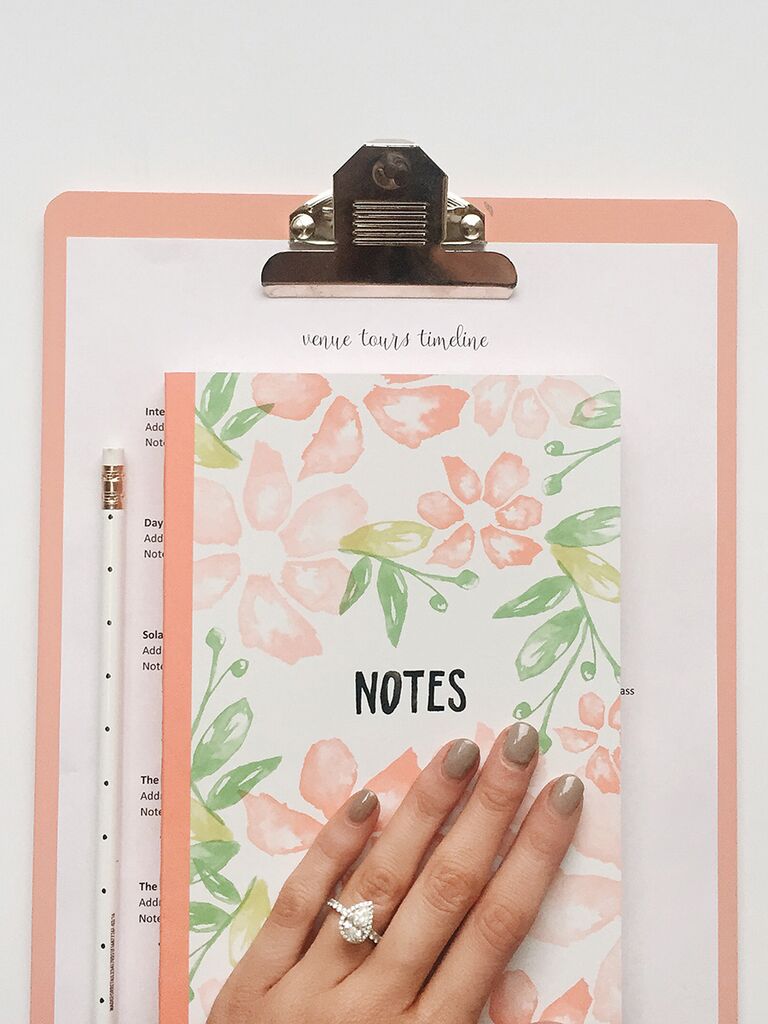 7. With the Ocean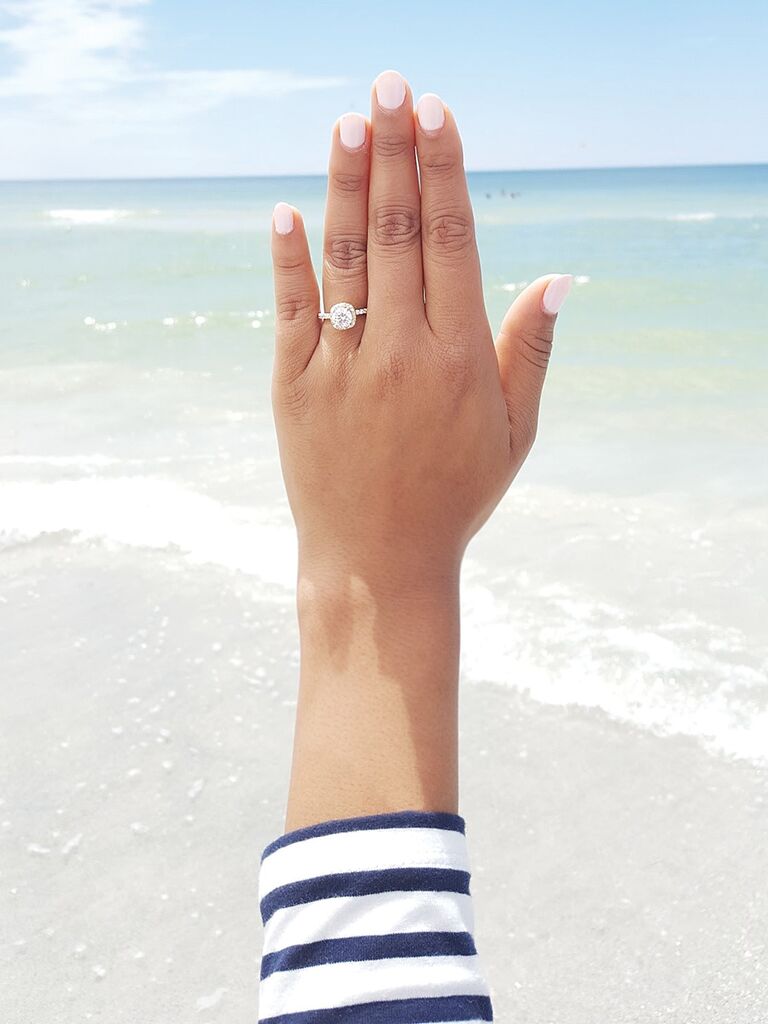 8. With Sparklers
9. Capturing the Sparkle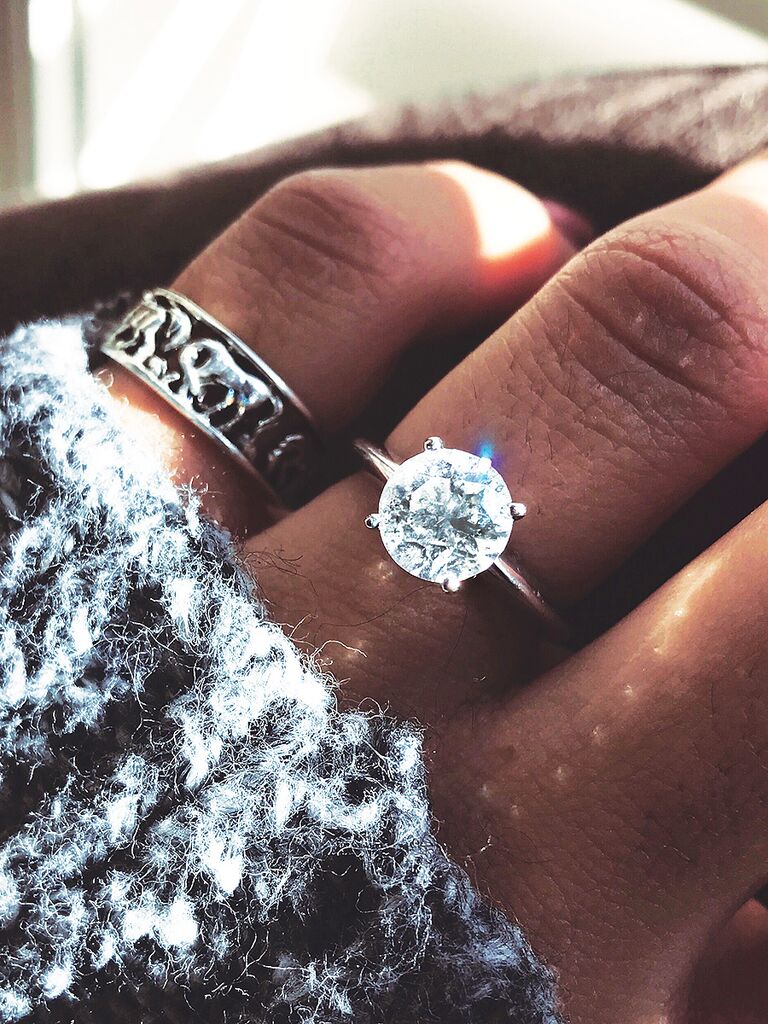 10. With the Pets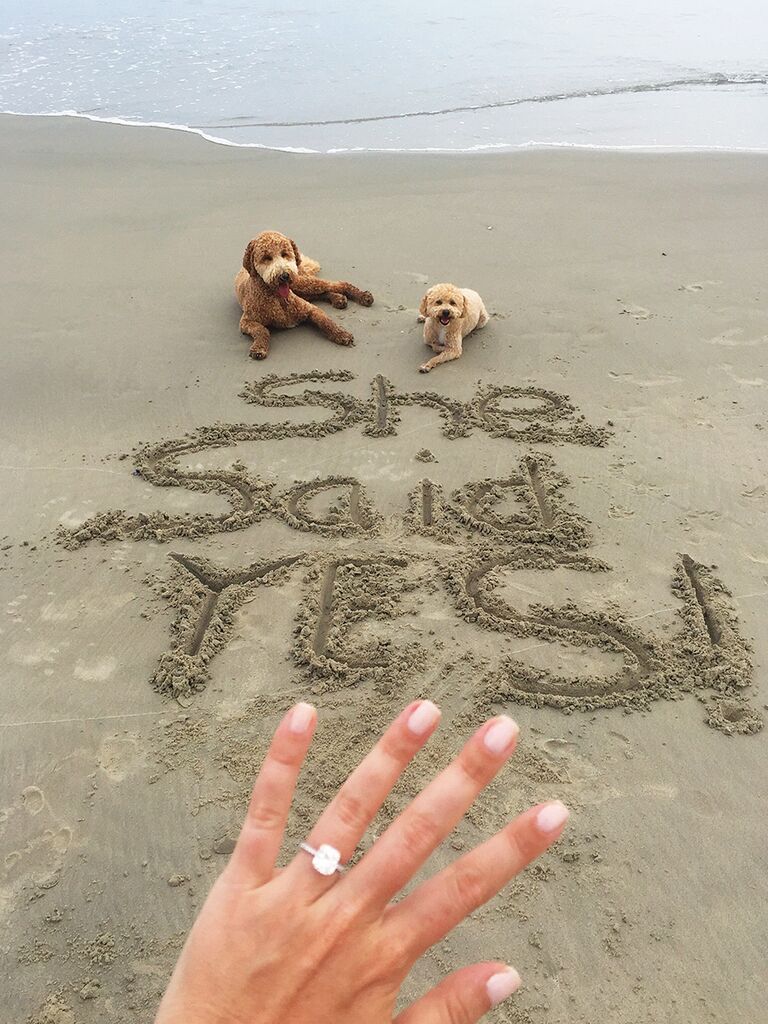 11. Underwater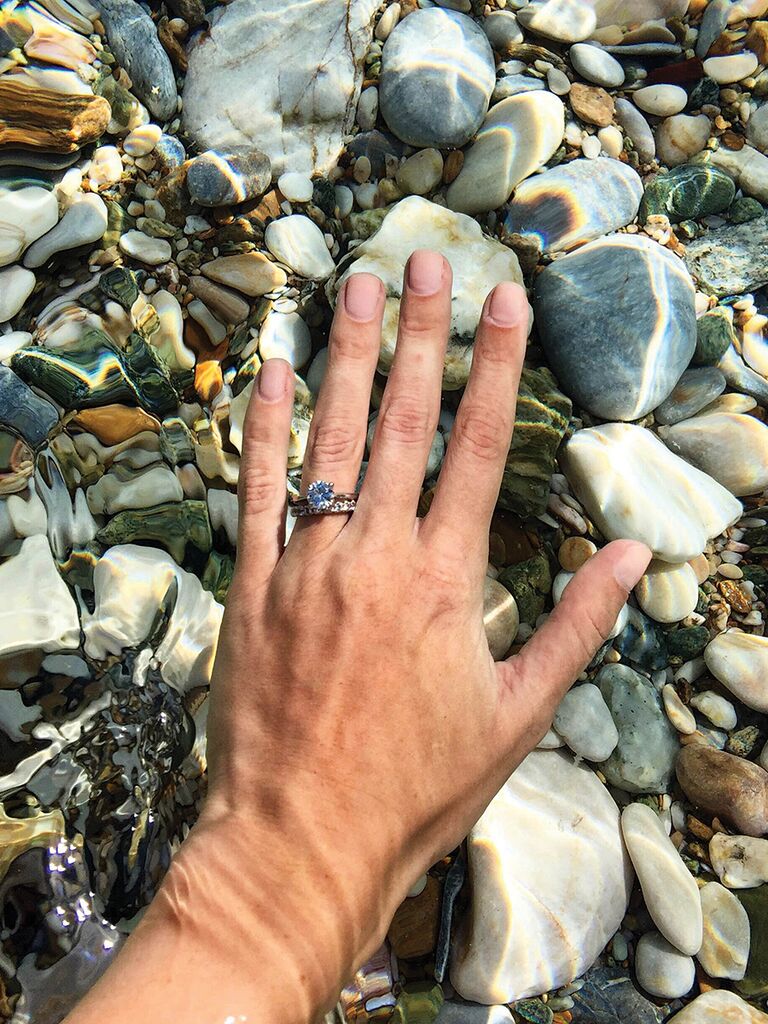 12. With Your Bridal Party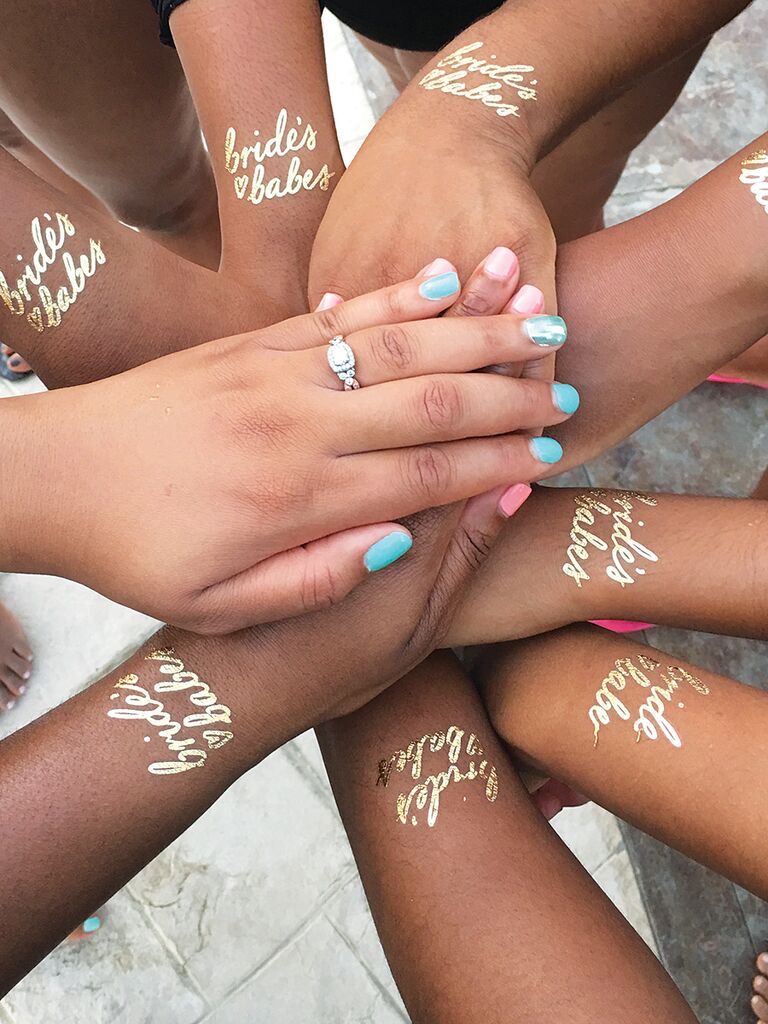 13. Dressed Up With Colorful Accessories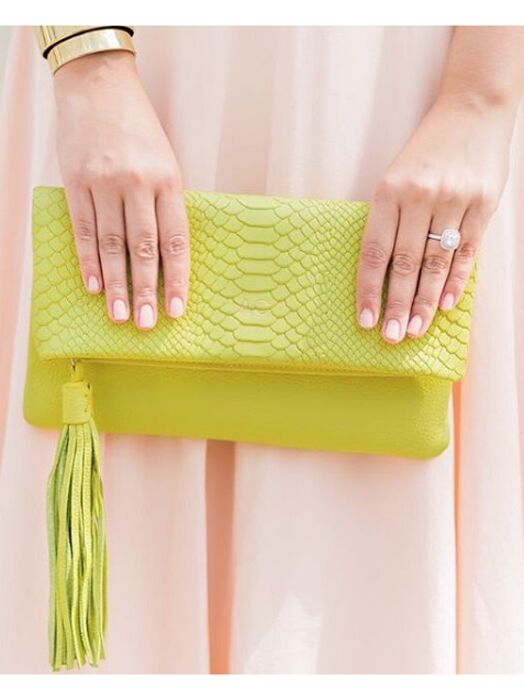 14. In Front of a Simple Background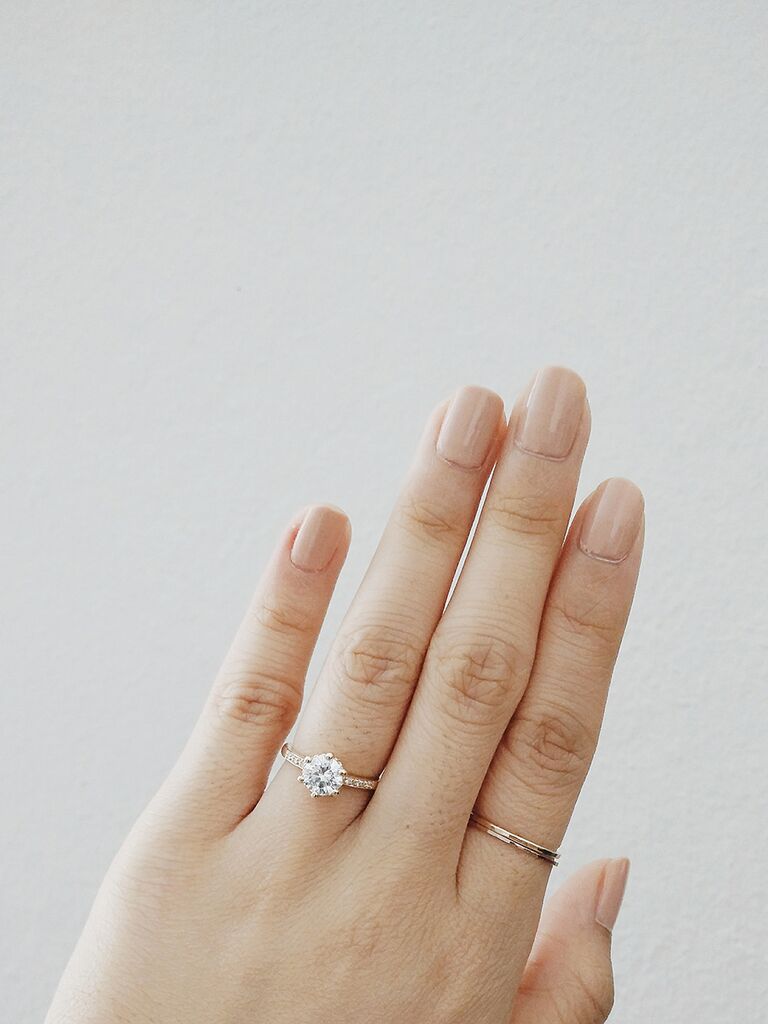 15. With a Quote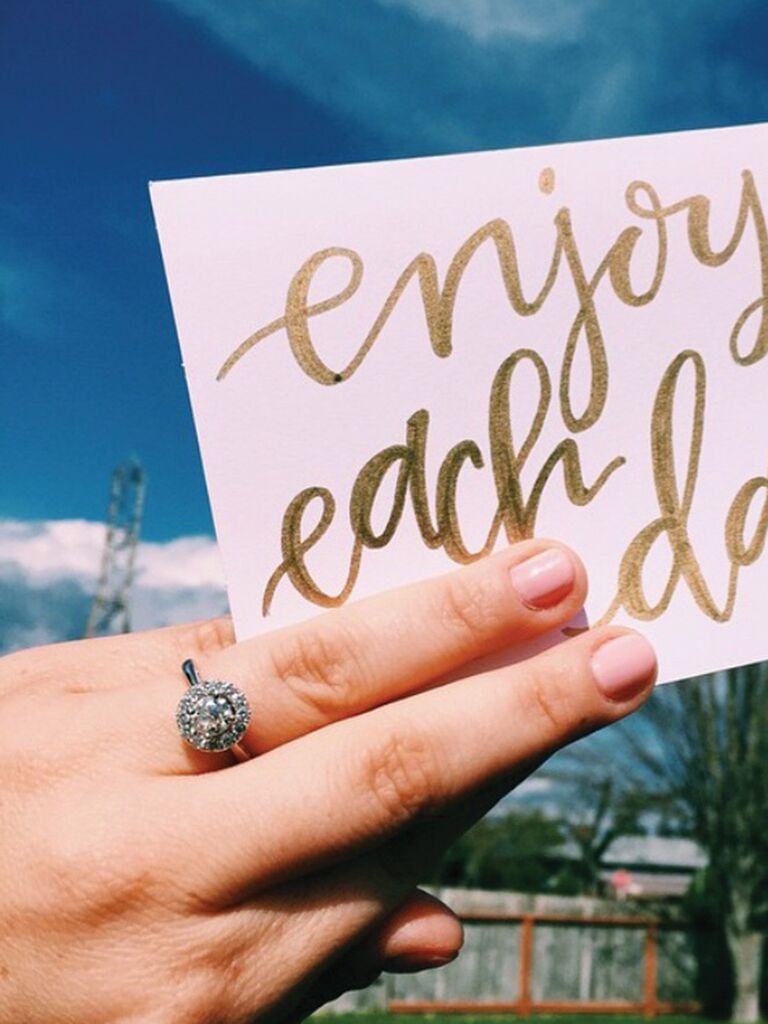 16. During the Planning Process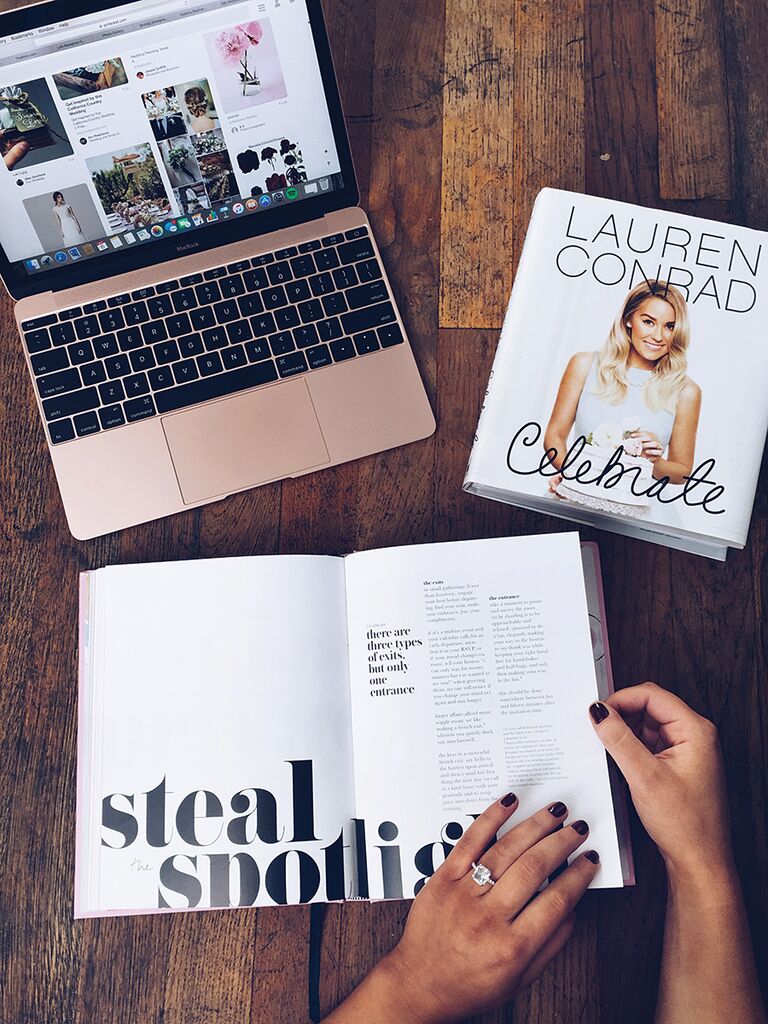 17. With Some Snacks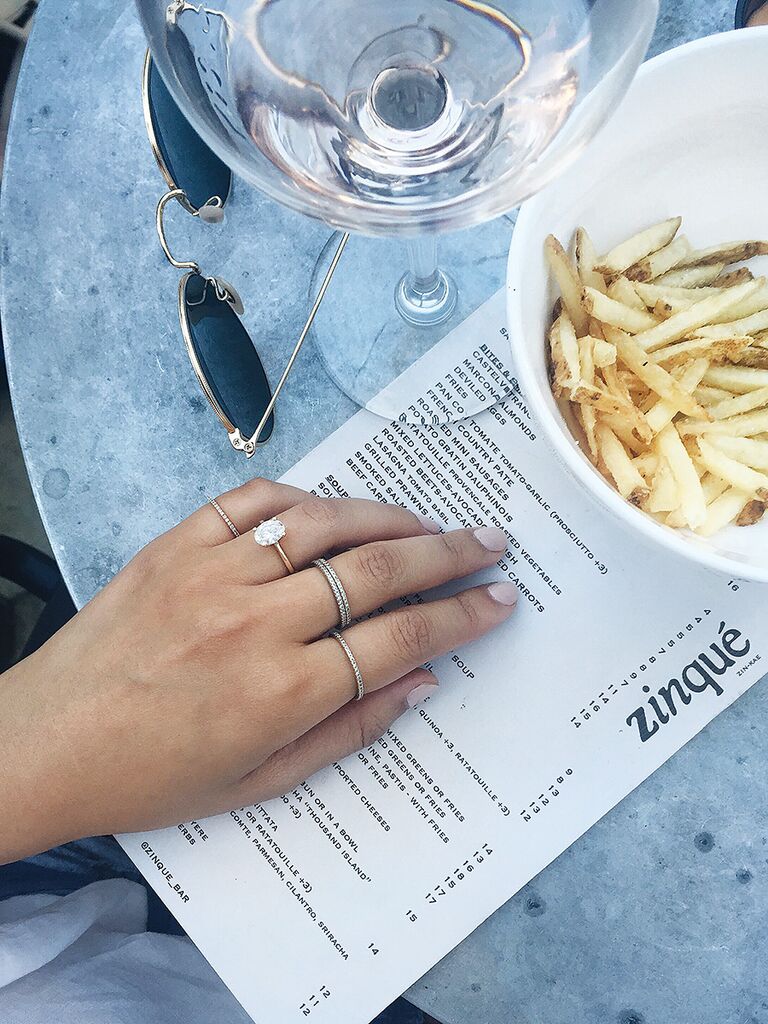 18. "I Said Yes" Manicure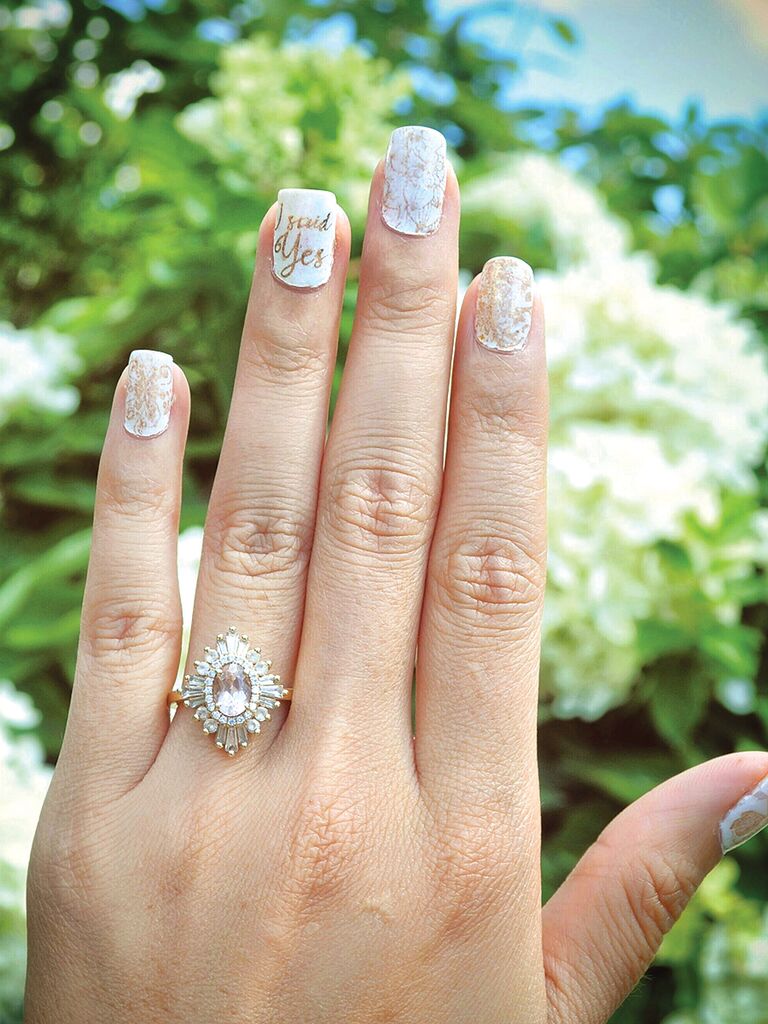 19. With an Unexpected Background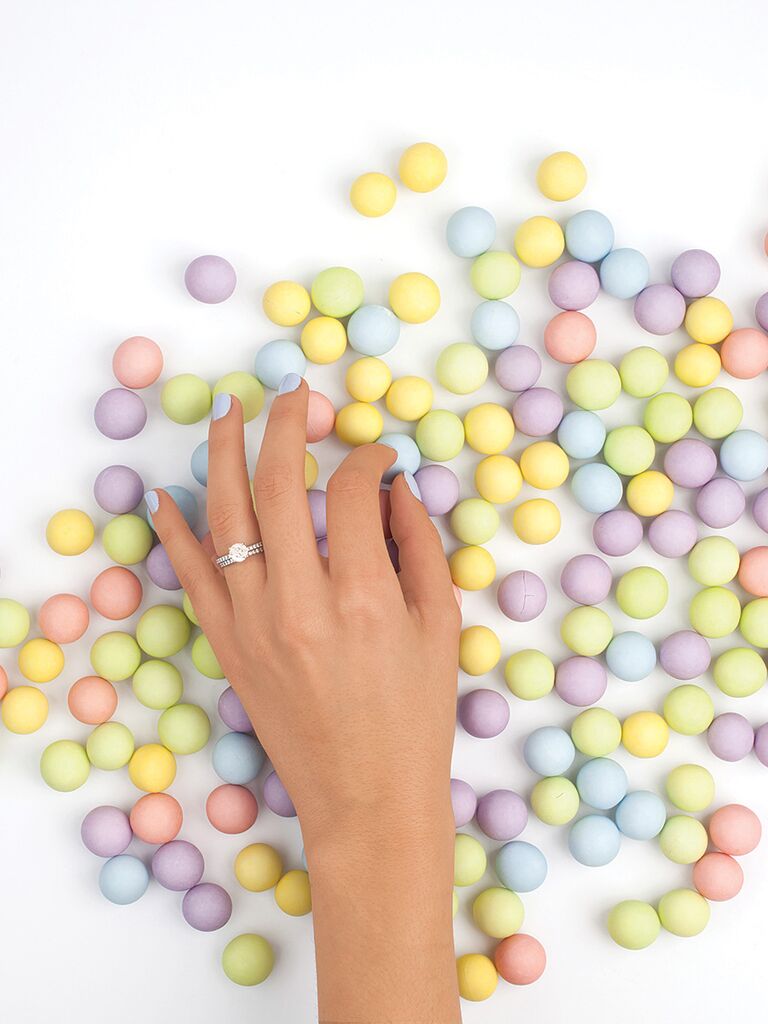 20. Before Jetsetting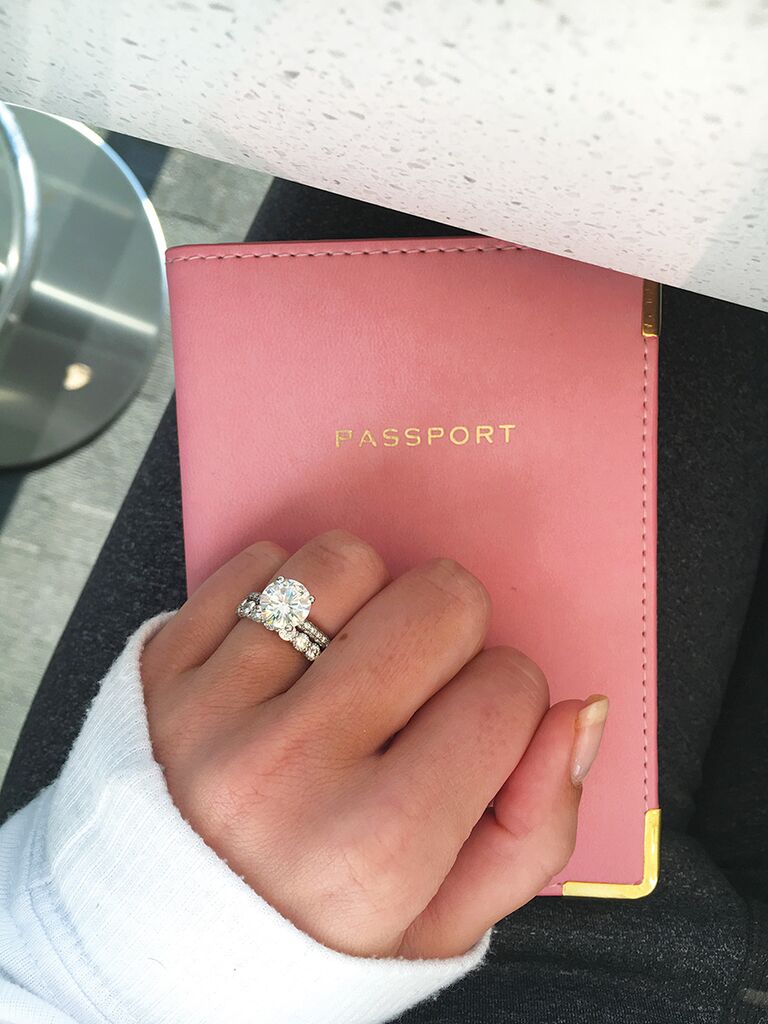 21. With Your Partner's Ring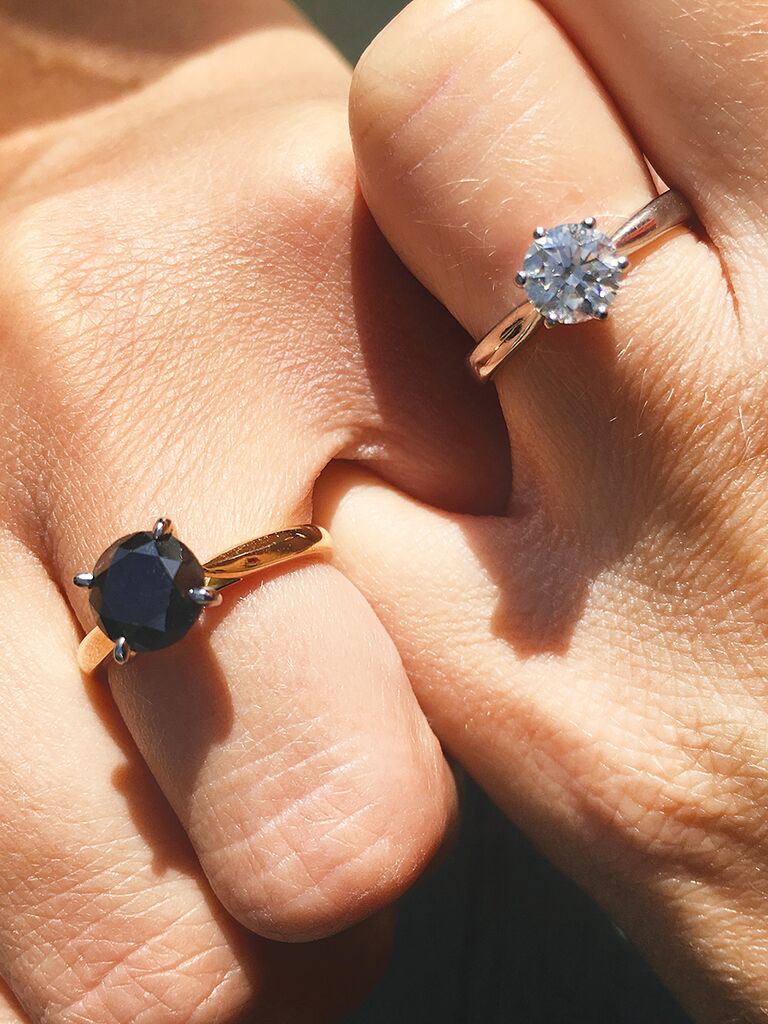 22. With Fun Props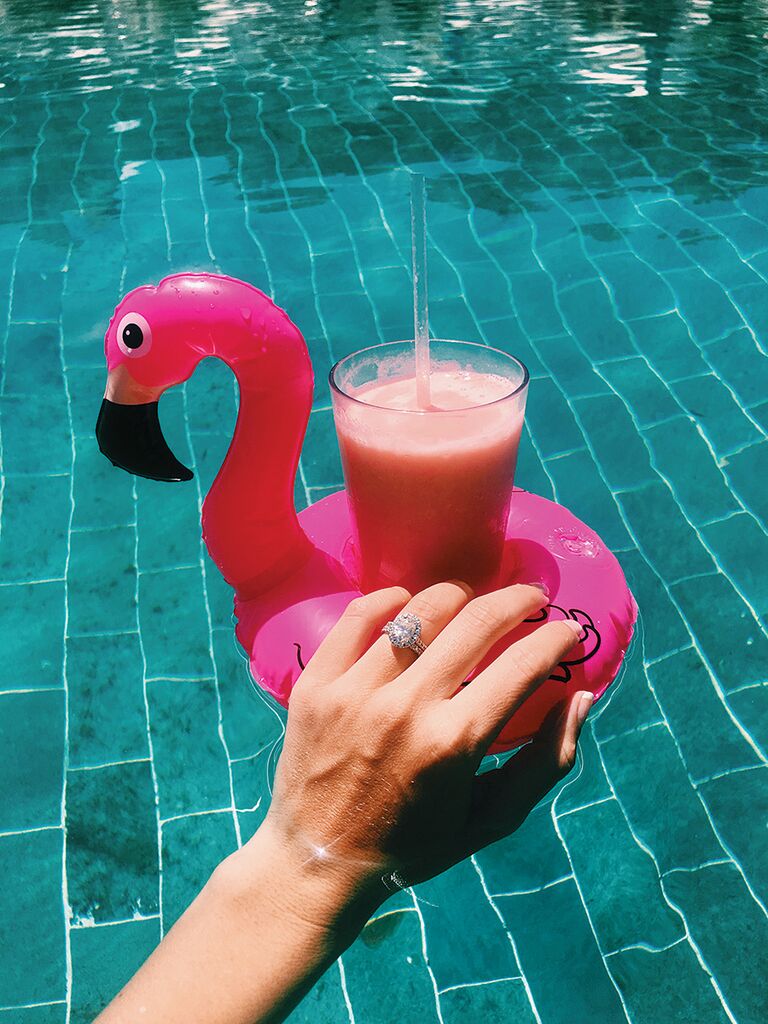 23. While Sightseeing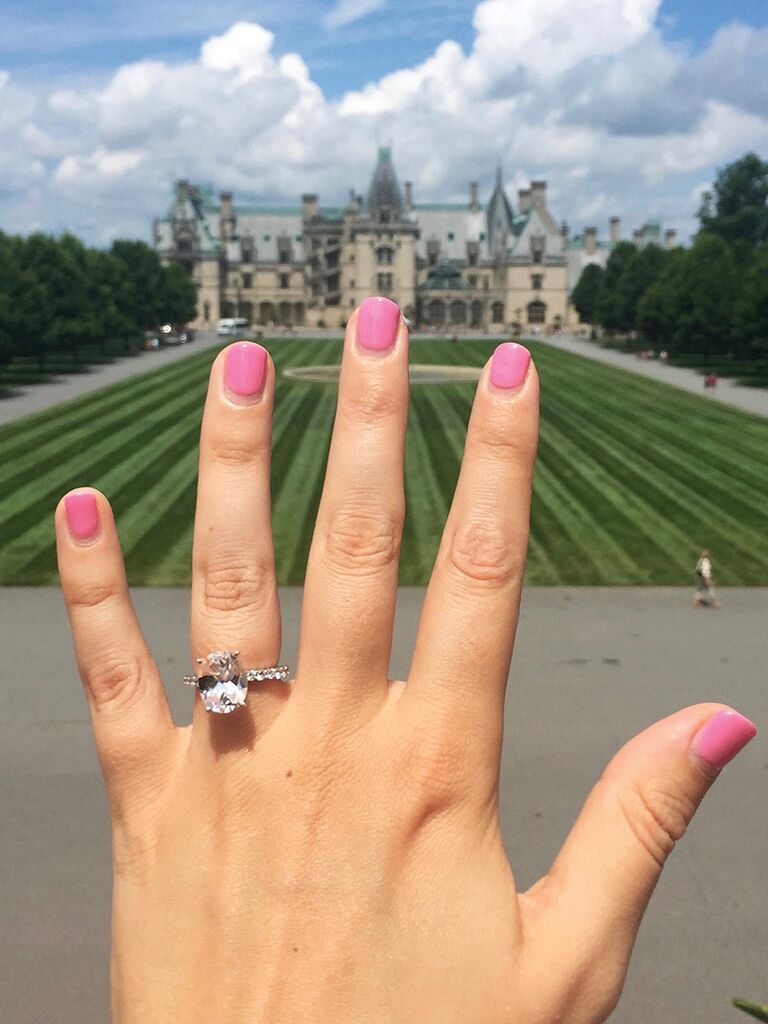 24. Posed With #TheKnotRings Page
25. With a Sweet Treat
26. Leading Your Fiancé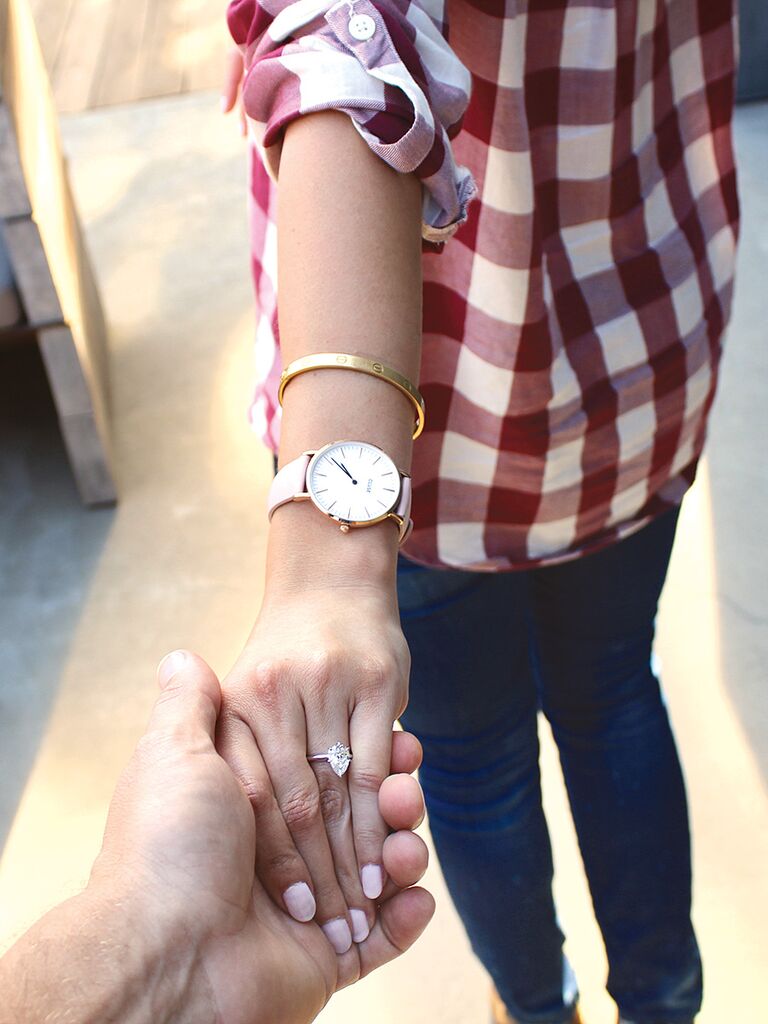 27. With Fresh Henna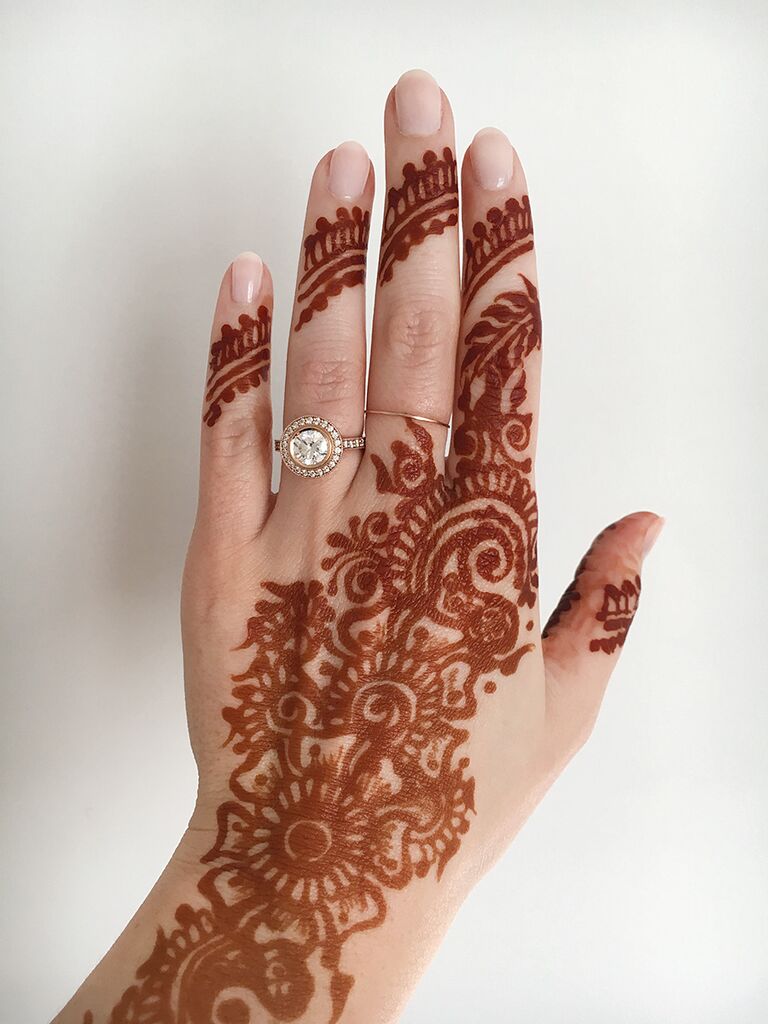 28. With an Iconic Landmark