Home

Forever Together
Details
Bridesmaid Dresses, Flower Girl Dresses, Mother of the Bride Dresses, Shower + Party Dresses, Wedding Dresses, Dresses, Alterations, Bridal Stylists, Dry Cleaning + Preservation, Group Discounts, Private Appointments Available, Fashion Services, Fashion
Contact Info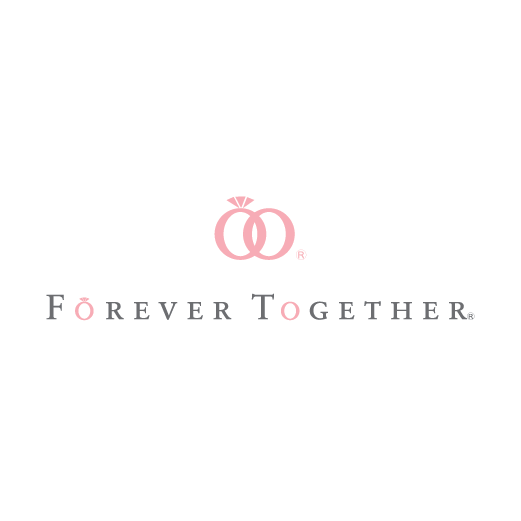 first dress on was the one
Reviewed on

11/24/2014
Agnes C
Nanci was a dream to work with. I thought I had no idea what kind of dress I wanted but she quickly helped me figures out what I don't want, consequently getting me to figure out exactly what I wanted. They have a good variety of designers with several trunk shows throughout... Read More the summer. I found a bunch of dresses that I liked, and the very first one I tried on was it. Of course I tried on others but the first one really felt right. Nanci worked with me to come back a second time to be sure to see other options. She also helped me throughout with scheduling fittings, gave me a deal on alterations, and was so so sweet every step of the way. When I went to pick up my dress, I felt like she was a friend! My Justin Alexander dress was so perfect for me, and the alterations were spectacular. Fit me like a glove, even though I bought it off the rack. The seamstress is on site and she is like a wizard. I couldn't believe how easy it was for me to find my perfect dress and was ecstatic that it was so reasonably priced!
---
Gorgeous wedding dresses and amazing service
Reviewed on

9/16/2014
Narae K
I must've visited the boutique ten times over the past year of wedding planning. Each time, they were courteous and helpful in my selection process. I have to say their service was amazing. The dress I chose was beautiful and I received so many compliments on my wedding day.... Read More Definitely give them a try!
---
Reviewed on

12/13/2017
Elizabeth C
I came here two weeks before my wedding because I had a very ill fitted dress and I was trying on samples off the rack because I wanted to throw my dress out! The women here looked at pictures of my dress and told me to bring it in to have their seamstress see what she could do.... Read More And for the next two weeks, right up until my wedding day, they worked with me on EVERY little detail. They were so fantastic when I hanged my mind about two different bridal dresses, and how I wanted the sleeves. They continue to tailor the dress until I was totally in love. In the situation I was in, I could have been charged and arm and a leg and I would have paid it. This salon was very fairly priced for the amount of work they did. This salon literally saved my wedding. I couldn't give them a higher recommendation. Thank you, thank you, thank you! I
---
Reviewed on

9/29/2017
Nanci and her team are amazing and I highly recommend their bridal salon. I have tons of great things to say about them. Nanci and her team were always extremely nice, happy, smiling. I found the wedding dress of my dream the 1st time I walked into their salon. I also bought a... Read More magnificent crystal veil
---
Reviewed on

5/19/2016
I got my dress here and it was my first store. They have a lot of selection from Ballgowns to Mermaids to Fit and Flare and Alines. The first visit to the store was fun because I didn't know what looks good on me so we tried on different styles. After lots of ballgowns and... Read More Alines, I decided on a Mermaid style. I absolutely love my dress. On the first day, I said yes to the dress and after placing an order...I was able to come to the store again and again to show my other family and friends the dress. It was a magical experience. The ladies there all took photos and videos of us like the TV show!!!! I am very excited to have this place work on my dress with me. They also have a seamstress that works inside. Make sure you make an appointment though....sometimes if they are with a client...they can make you wait.
---
Reviewed on

1/29/2016
Don't visit this location. I have terrible experience with them. That was the first salon I visited. And now I regret that I didn't check other places! Staff is so confusing when something is wrong they are pretending that they don't know English. First, they've told me that I... Read More have to wait 6 months for the dress, and alterations take about 3 months- hymmm I thought that was my last minute to take a dress. I choose one, I was trying on size 4, it was a little two big, the lady that was there said that we have to order size 6- I argued with her, the biggest size I wear is size 4, most of mine jeans and dresses are size 2, some even 0. But she told me that "what if you gonna gain waight" and that they can always do the alterations on bigger dress. I said you are the expert, but if sth will be wrong is on you. After 2 months they've called me, that they have a dress and I can make an appointment for alterations. I tried it on it was huge on me, and about three feet too long, I looked weird, it was too much material to take on. So I told them that this won't work. They've told me that they will order size 4, but has to be my last decision and I can't change my mind-ok. This time they"ve called me after one month. I made an appointment and went there with my aunt. Dress looked like it was stretched on the back, and then take back in. I didn't feel like that was the same dress I was wearing the first time. Terrible, I thought be nice- I ask them kindly if I can change the dress on something else they have on store- they agree. So I start trying the dresses. They start to bringing me some to try on. One of the dresses they've brought was 4500, and there was a similar one which I tried on and like a lot for 2000. They brought all the dresses, not me. After trying them I decided on one for 2000, and then I hear from them that sorry but this one is not available, so I asked them what about this one (price was similar) - I heared no this one is not available too. So I asked them which one is? And I heard that only that one for 4500! Every dress was dirty, so I asked them, if they are going to clean it- I heard a big no and that I have to do it on my cost, so I ask how much would it be - they've told me around $150 maybe a little big more, and that they will call me with the actual price. Ok, they did- lady that called told me that cleaning will cost me 795! I called few cleaning services which specializes in cleaning wedding dresses, and the most I heard was 500 with preservation. I went to take out the dress. They even didn't pack it specially. I would expect at least a nice package or nicer bag for sth that costs over 4000! I end up taking a dress in a simply bag they gave you at Macy for $200 purchase. Very disappointed and disgusted!
---
Horrible Service
Reviewed on

3/23/2013
Michelle T
Don't rely on them calling you for anything. You constantly have to call them to find out whether something is ready or even when you leave a message with the receptionist requesting to call back. Service was okay on the day of our wedding, but don't be fooled afterwards!... Read More Terrible service, rather no service after the big day. Constantly have to contact the vendor to see when our wedding album is finalized (mind you, our wedding was in April '12 and we still haven't received our album). If you still decide to try them out, make sure you save any additional tips you may want to give them until you receive everything you are supposed to! Have everything written out on the contract!!!
---