The Complete Aspen & Colorado Bachelorette Party Guide and Itinerary
This luxurious town will appeal to outdoorsy types with a penchant for the finer things in life.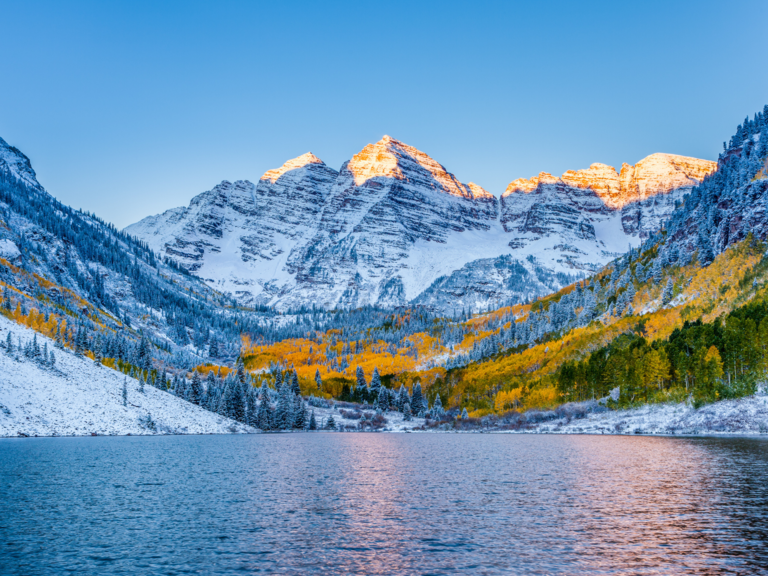 Photo: kan_khampanya / Shutterstock
We have included third party products to help you navigate and enjoy life's biggest moments. Purchases made through links on this page may earn us a commission.
Western Colorado is full of charming towns with gorgeous mountain views, so there are countless places that would make a fun basecamp for a Colorado bachelorette party. But somehow, an Aspen bachelorette party always seems to offer something just a little bit better than you'd find in any of the other more rugged towns in the Rocky Mountains.
Aspen retains much of its Colorado cowboy vibes, and you'll have a few Wild West-themed bars to choose from, if that's your preferred late-night scene. The newer addition of upscale wellness offerings also makes it an appealing bachelorette destination, especially if not all your friends are outdoorsy types.
Planning a mountain bachelorette party in Aspen ensures you can hike through the great outdoors during the day, and enjoy views of the great outdoors from a gourmet restaurant at night. While Aspen isn't the cheapest place for a bachelorette party, the sheer variety of activities—and easy access to the town—means it continues to be a popular place to celebrate one's upcoming nuptials. And it doesn't hurt that it has some of the best food and drink in Colorado, too.
Aspen, Colorado Party Planning in This Article:
Aspen Bachelorette Party Ideas and Themes
Most tourist towns will claim to have something for everyone, but Aspen actually does—there are countless things to do in Aspen, from exclusive wellness experiences and art classes to whitewater rafting and wine-pairing dinners. You can also go as much in one direction as you'd like, choosing only to hike and hang out together in your home rental, or book a full day at a luxe spa before heading to a posh dinner. Here are a few unique Aspen bachelorette party ideas to get you started.
For the Skiers
Whether your group has die-hard skiers or just a few people interested in learning, "ski trip" can be one of the most fun themes for your Aspen bachelorette party, even if no one skis. Tell your friends to pack their best furry boots, hit up the Escobar Aspen ice bar, and be sure to drink at least one hot toddy with a cinnamon stick during après-ski. Cute bachelorette party favors include matching beanies or neon, 1980s-style wind jackets.
For the Outdoorsy Types
Aspen may be known for luxury, but it's also the closest town to some of the most gorgeous natural escapes in Colorado, including the famous Maroon Bells. Outdoorsy brides-to-be can try mountain biking at Snowmass Resort, go on a picnic lunch with a chef and mushroom foraging expert in the backcountry, or get their whole group in an inflatable boat to go whitewater rafting. The Aspen Picnic Company can put together a fun outdoor spread at your home rental if you'd like to spend time outside without going too far from town.
For the Wellness Gurus
One of the best parts about Aspen's wellness scene is that it includes organic, natural offerings (avid hikers can soak at Conundrum Hot Springs in summer and fall), as well as lavish spa services and therapeutic treatments. Your group can soak and swim one day, and spend the next day doing a group salt-therapy spa treatment or chakra therapy at the gorgeous St. Regis spa.
Aspen Bachelorette Party Itinerary and Activities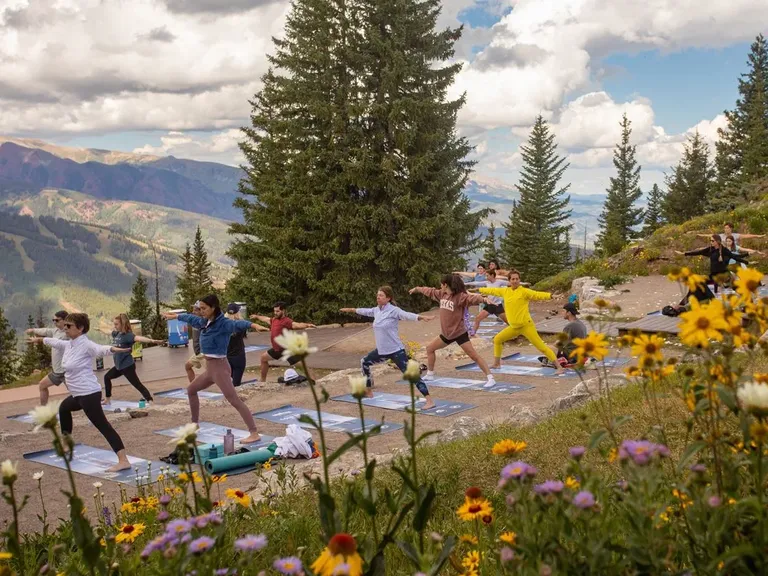 Depending on where your friends are coming from, you probably won't have the crew together until the evening of your first day. Since getting from the Aspen airport to downtown is quite easy (see travel tips below), it's no big deal if everyone arrives at different times. And there are plenty of things to do in Aspen and the surrounding area for those who arrive a little early.
Day 1
When guests start to trickle in, tell them to meet at Hooch Aspen, one of the coolest cocktail bars in the town. It's the perfect spot to kick off your Aspen bachelorette party, with creative cocktails using ingredients ranging from feta and mint foam to snap pea tequila and plum liquor. And the bar's moody, Western-meets-industrial vibe is pretty fun, too.
If you're planning a winter bachelorette party, start off the evening right with an impressive private dinner at the Lynn Britt cabin. It's a Western-style cabin halfway up the slopes, accessed via a sunset snowcat ride. The historic cabin is roomy and inviting inside, and the menu is totally customizable for your group.
If the Lynn Britt Cabin is a bit too pricey for the group, check the schedule for the resort's Cloud Nine Alpine Bistro. Also accessed via a sunset snowcat ride, it hosts wine-pairing dinners open to the public throughout the winter.
If it's summer, book tickets for a uniquely Western dining experience in the mountains. The summer backcountry dinners start with a 4WD to a sheepherding cabin for an outdoor dinner and a sunset campfire with calf roping, horseshoes and s'mores, naturally. It's a little cheesy, sure, but it's a lot of fun with a big group.
Day 2
Motivate everyone in the group to wake up (sort of) early, throw on their outdoor gear, and head to breakfast at the Crepe Shack. Owned by local food celebrity Mawa McQueen, it's one of the few minority-owned businesses in Aspen, and it's beloved for its decadent and savory crepes. Options range from classics like a dulce de leche crepe to more over-the-top options, like the Barcelona, with Iberico ham, aged Manchego cheese and truffle dust.
After breakfast, head out on your first group activity of the bachelorette trip. Groups of hikers could trek to gorgeous Crater Lake (3.5 miles, 688 foot elevation gain), which has beautiful views of the Maroon Bells. If you opt for that hike, be sure to reserve your spots on the trailhead shuttle in advance.
If you're hosting a summer Aspen bachelorette party, consider attending one of the many social events in town. June welcomes the Aspen Food and Wine Classic, there's a farmer and artisan market every Saturday in the summer, and nearby Snowmass Resort holds a beer and blues festival over Memorial Day and a cider festival every August.
Of course, if it's winter, you'll want to fill the day with activities ranging from skiing and fat biking in snow to taking a guided snowshoe tour to learn about mountain ecology.
Keep it close to the village after your morning activity and head to the Aspen Art Museum to infuse a bit of elegance into your weekend away. The modern gallery is focused on contemporary art and is a fun place to wander for an hour or two (or even longer) if you take advantage of the chic rooftop cafe and cute museum store. And every Saturday, the gallery offers an après-ski party with creative cocktails and a resident DJ, starting at 5 PM all winter long.
As an alternative option, you could leave the afternoon of the second day free for your guests to relax, use the hotel pool or hot tub, or just do a little shopping around downtown Aspen.
If you spent the day being active, it's time to celebrate with a little indulgence on the evening of your second day. Aspen has no shortage of great restaurants, but you can't go wrong with the tasting menu at Bosq for a high-end experience, or the inviting Aspen Public House if you'd prefer something more casual (but still quite tasty).
The evening of your second day is also a great time to visit one of Aspen's late-night bars after dinner, especially if you're doing something relaxing like yoga or a walking tour the next morning.
Day 3
On the morning of day three, consider taking the early risers in your group to the popular mountaintop hatha yoga classes on Aspen Mountain. You'll have a one-hour class at the top of the Aspen Gondola located 11,200 feet above sea level with great views of the Elk Mountains. You'll need to either buy a gondola ticket and pay $20 for the class, or hike up, in which case the only cost is the $20 class fee. Classes are held from mid-June to early September several times a week.
If you're hosting a winter Aspen bachelorette party, most of your group will probably want to hit the slopes again. But if not, you could also book something fun and relaxed, like a historical walking tour or a visit to the Aspen Art Museum.
After a few days of being super active, it's nice to spend the third day before everyone starts heading home doing a little R&R. The St. Regis has one of the highest-rated spas in the US, with treatments ranging from neuromuscular massage and reiki to chakra healing and customized body scrubs. Athletic groups may prefer Hotel Jerome's spa, with services targeted more to sports recovery, including treatments with heated salt stones and locally sourced CBD.
Places to Stay in Aspen for a Bachelorette Party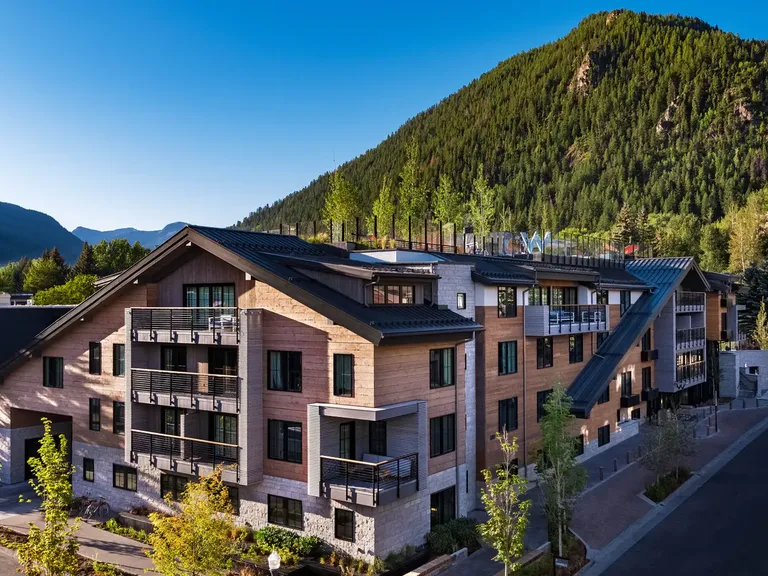 One of the best things about Aspen is that despite it being small geographically, it has lots of lodging options. That includes both hotels ranging from small boutiques to sprawling mountain resorts, as well as hillside ski chalets that can sleep up to 20.
No matter where you stay, as long as it's within the vicinity of Aspen, you can take advantage of the town's free on-demand shuttle service so no one in your group has to drive. Note that if you're planning a winter Aspen bachelorette party in a vacation home, you'll want to ask about home access and ensure you have snow chains, four-wheel drive and whatever else may be required to navigate steep and snowy driveways.
Best Aspen Bachelorette Party Hotels
The W Aspen: For a very unexpected stay, book a room at the W Aspen, styled in the manner of a chic 1970s ski pad. Choose from traditional hotel rooms, the "Presidential Suite," or two- and four-bed bunk rooms with queen beds. The different arrangements of room types (and the fact that it has an "alpine chic" rooftop bar and hot tub) makes it an extra-fun place to stay.
Viewline Resort Snowmass: The Viewline Resort is a great option for bachelorette party groups that want the convenience of Aspen at a slightly lower price tag. While Snowmass is certainly not a budget option, it's often a little quieter and lower-priced than Aspen in the summer (slopeside access means it's still rather pricey in the winter). The hotel has a big outdoor pool area, you can walk to hiking trails and the spa covers more than 7,000 square feet.
The Little Nell: For a high-end hotel, try The Little Nell, at the base of Aspen Mountain. It's a five-star hotel with easy access to hiking and outdoor activities, and it has four-bedroom "residences" in case you want the feel of a private home with the amenities of a resort.
The Gant: Another good Aspen bachelorette party hotel is The Gant, which is actually a collection of condos with hotel-style amenities. You can book as few or as many as you need, with condos ranging in size from one bedroom to four. It's also a bit less expensive than most of the hotels in Aspen, making it a good choice for guests who'd prefer not to shell out for Aspen's notoriously expensive stays.
Pro tip: The Knot has partnered with Hotel Planner to help you secure the best group hotel rate and get free hotel advice from an expert travel planner.
Best Aspen Bachelorette Party Home Rentals
There are plenty of housing options for an Aspen bachelorette party, so check out TripAdvisor, VRBO, Airbnb, Expedia and Hopper Homes. If you're looking to supplement your vacation rental stay with some hotel amenities like a swimming pool or a fitness facility, you can also secure Aspen hotel day passes on ResortPass.
Aspen Alps Ski In / Ski Out 3 Bedroom Condo: This three-bedroom condo is perfect for smaller bachelorette parties, sleeping up to six guests. You'll get access to all the condo development's amenities, including a pool and a hot tub. It's also as close as you can get to the village, just steps from the Silver Queen Gondola. It starts in the mid-$500s per night.
10MM Aspen Residence: This modern and airy rental home is ideal for a private Aspen bachelorette party rental, with everything you need for a wild night at home. That includes a pool table, a separate bar and a private hot tub. It starts around $750 per night.
Gorgeous Condo on Aspen Mountain: This updated condo covers three floors of mountain chic living space and sleeps eight people. It's very close to the village and has a starting rate of less than $75 per person per night if you fill the space.
Beautiful Aspen Family Home: With a hot tub, a chef's kitchen and seven bedrooms, this roomy home is ideal for larger bachelorette parties. It's not within walking distance to the village, but it's just a short (under five minute) drive, and it's within walking distance of a free shuttle stop. There's also lots of outdoor living space, with two balconies and a huge patio.
Aspen Nightlife for a Bachelorette Party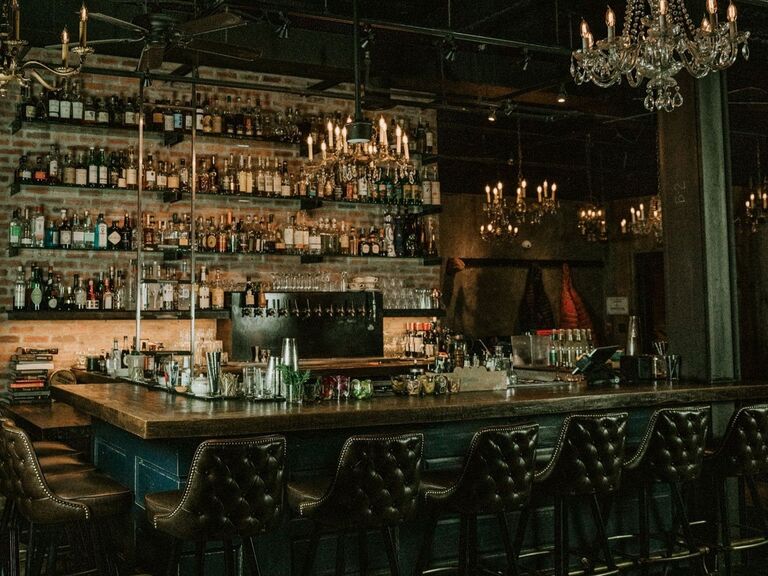 Aspen nightlife runs the gamut from classy late-night lounges to full-on European-style nightclubs. The choice is yours.
Best Aspen Bachelorette Party Restaurants
Betula Aspen: Betula Aspen is the sister restaurant of the extremely highly rated Bonito on the French island of St. Barth. Make your reservation as far in advance as possible. The staff are exceedingly knowledgeable and genuine, the mixologists will ensure no one is ever disappointed with their libation, and the menu (focused on French-Caribbean cuisine) has some of the most aesthetically pleasing dishes you'll find in any Colorado ski town. Betula also has a house DJ starting every evening at 5 p.m., ensuring the vibe goes from moody and chill to lively and energetic as the night goes on.
Element 47: Element 47 at The Little Nell is chic, stylish and decadent, with price tags to match. It has one of the largest wine selections in Aspen and is a popular bar that can get quite lively on the weekends.
French Alpine Bistro: It doesn't matter what season you're hosting your Aspen bachelorette party in—fondue is always a good call. Get some of the most creative fondue in the US, as well as other highly rated French-German classics, at French Alpine Bistro.
Best Aspen Bachelorette Party Bars
Woody Creek Tavern: This spot is about 15 minutes outside of Aspen, which would normally be a dealbreaker if it wasn't so much fun. It's quirky, weird and eclectic, and one of the last holdouts of the Aspen Valley's hippie 1960s and 1970s scene. Go for dinner and stay into the evening—just be sure to schedule your ride share or taxi in advance.
Silver City Saloon: For an after-dinner drink (or two), head to Silver City Saloon. It's the oldest bar in Aspen with an old-school Western vibe, which makes sense—groups of gals and guys have been throwing back whiskey shots in the building since the early 1870s.
Zane's: Aspen is about as far from a budget destination as you can get, but Zane's is the one dive bar hold out you can head to when you want to meet locals, get some cheap beers, and avoid the hip "see and be seen" crowd that can sometimes fill the village.
Hooch Aspen: If you're obsessed with creative and fun cocktails, head to Hooch Aspen. It's a moody and inviting lounge perfect for après-ski or late nights.
Expert Aspen, Colorado Travel Tips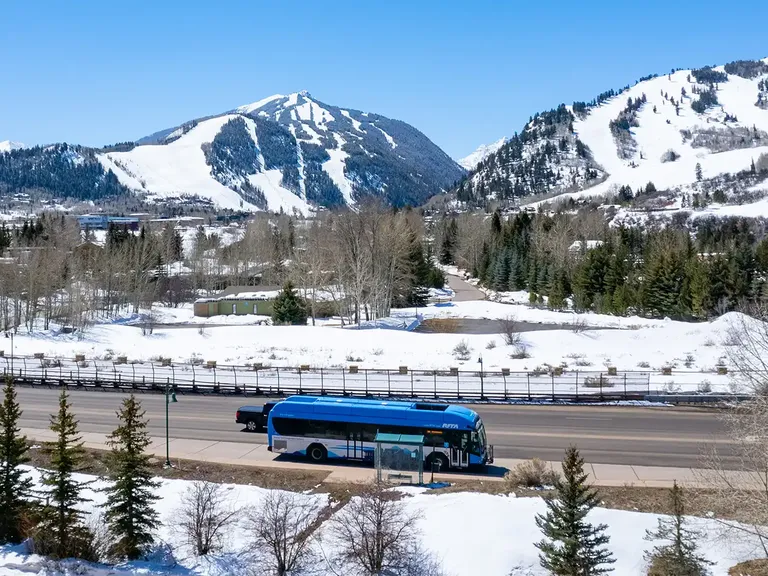 Getting to Aspen isn't as difficult as you might think, despite being a remote mountain town. Depending on how long you're willing to drive, you have your choice of a few airports.
Best Airlines Flying to Colorado
The easiest option year-round is to fly into the Aspen/Pitkin County airport, which connects to major cities as far east as Chicago and as far west as San Francisco and Los Angeles. It's only three miles from downtown and has car rental services on site.
You can also drive to Aspen from Grand Junction in about two hours or Denver in about three. Just remember that traffic to the ski resorts can be very heavy on weekends, so if you're having an Aspen bachelorette party in the winter, you may want to schedule the soiree for a period other than Friday through Sunday.
Three major US-based airlines fly into Aspen: Delta, United and American. If you're flying into Grand Junction, you can fly on Allegiant. Denver will have the most flight options from other carriers, like Southwest, but it's also the longest drive.
How to Get Around
Aspen is very popular, and as a result, parking can be difficult to find, especially in the evenings. Fortunately, there are alternative ways to get around that save time and don't require anyone to DD. There's a free shuttle from the Aspen airport to downtown, as well as on-demand transit service from the Downtowner. The service is totally free, and it'll pick everyone up from your hotel and take you anywhere near downtown Aspen. It operates year-round from 8 a.m. to 11 p.m.
There's also a town bike share program, and the first 30 minutes of every ride is free. Since it takes less than 30 minutes to get almost anywhere in Aspen, it's a great alternative (provided all your attendees can ride a bike, of course).