Bridesmaids Dresses They Can Wear Again (Promise!)
Your ladies will love these six looks that won't go unworn.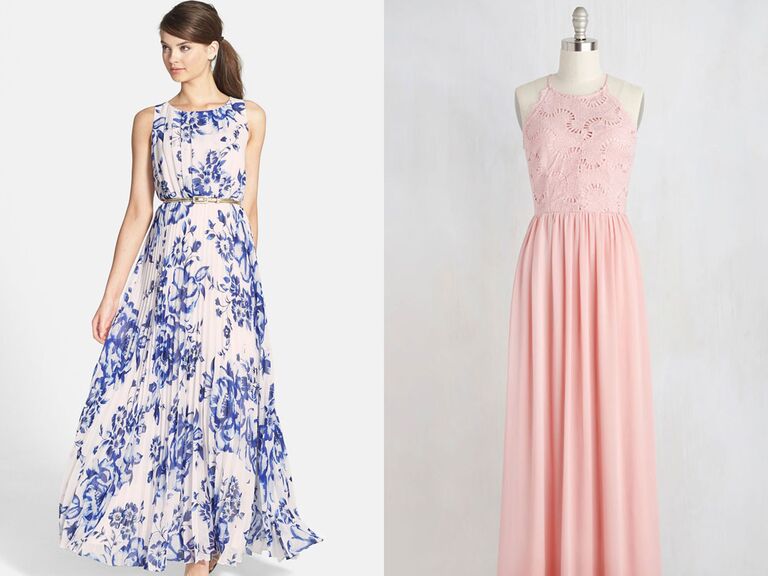 Try as you may, that rhinestone-embellished, pink taffeta floor-length gown is going to be difficult for your bridesmaid to make a second appearance in. But that doesn't mean there aren't dresses that would work perfectly for your wedding as well as other occasions when your ladies need to dress up. If you really want them to get more bang for their buck, "aim for classic and versatile styles, like knee-length [dresses] and [styles] that can be worn in other seasons," says Araceli Vizcaino-S, Community Manager, Azazie, a bridesmaid dress company.
Giving your girls the option to wear mix-and-match styles is another great place to start. While you might dictate the color and length, your bridesmaid can select a silhouette she feels comfortable in—making it more likely she'll wear it again.
Vizcaino-S also recommends thinking about how a look can be reworked. "Blazers, jean jackets and graphic tees can really help transform a once very formal dress into a dress [she] can wear to work, lunch with a girlfriend and date night."
Not convinced yet? Take a peek at these looks to get ideas.
1. Summer Stunner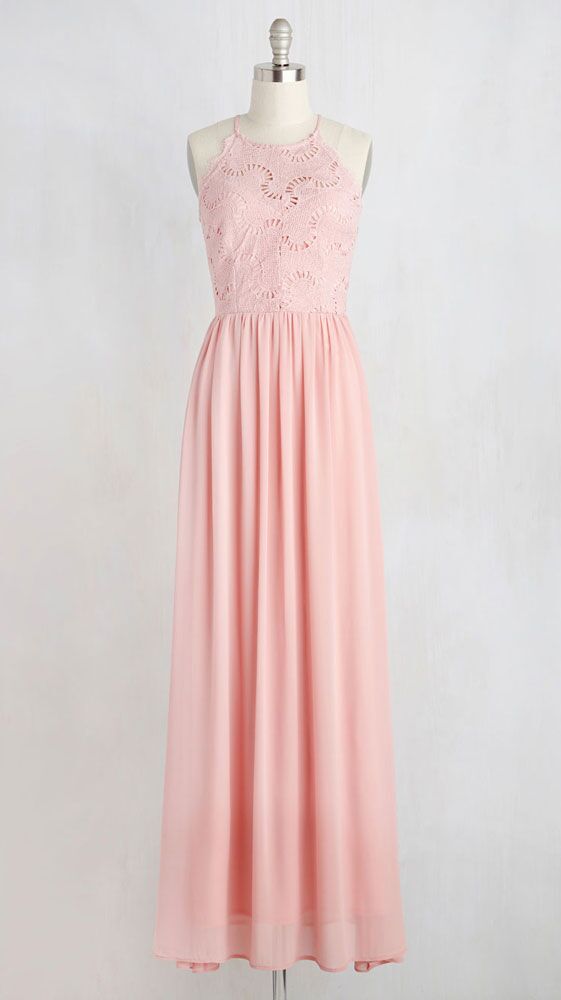 Where to Wear It: A great summer color and cut, this dress is just right for a night out at a luxe restaurant.
Change the Look: Add a boho updo, such as a crown braid, and a chunky necklace to dress it down a bit for a post-dinner summer party.
ModCloth Give You a Stunning Start dress, $100, ModCloth.com
2. Tasteful Twirler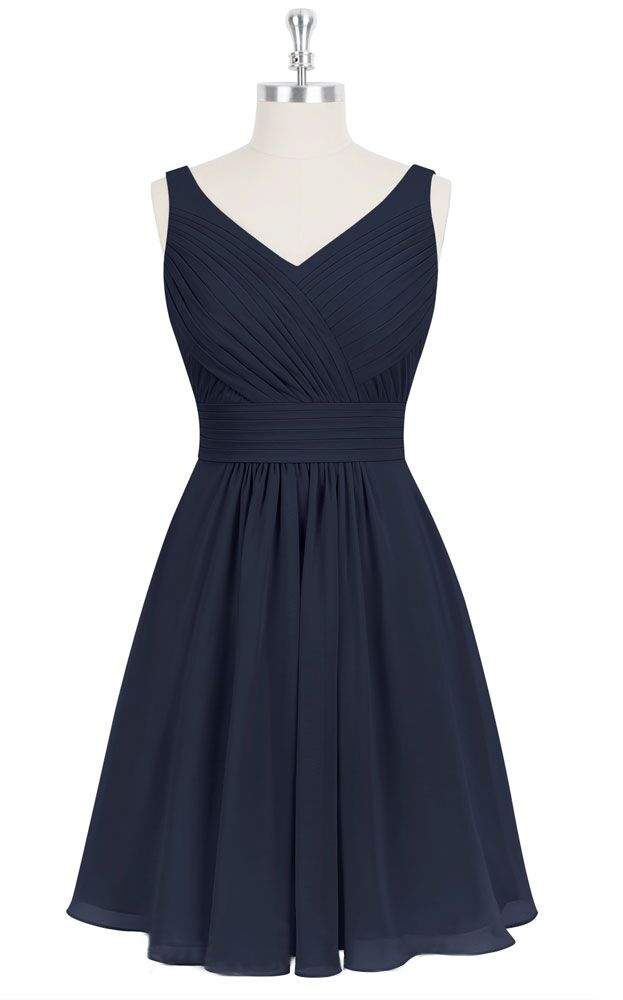 Where to Wear It: Dress for a great first impression when meeting the parents or new clients.
Change the Look: Bring the fancy feel down a bit with a close cut cardigan or blazer.
Azazie Grace bridesmaid dress, $99, Azazie.com
3. Style to the Max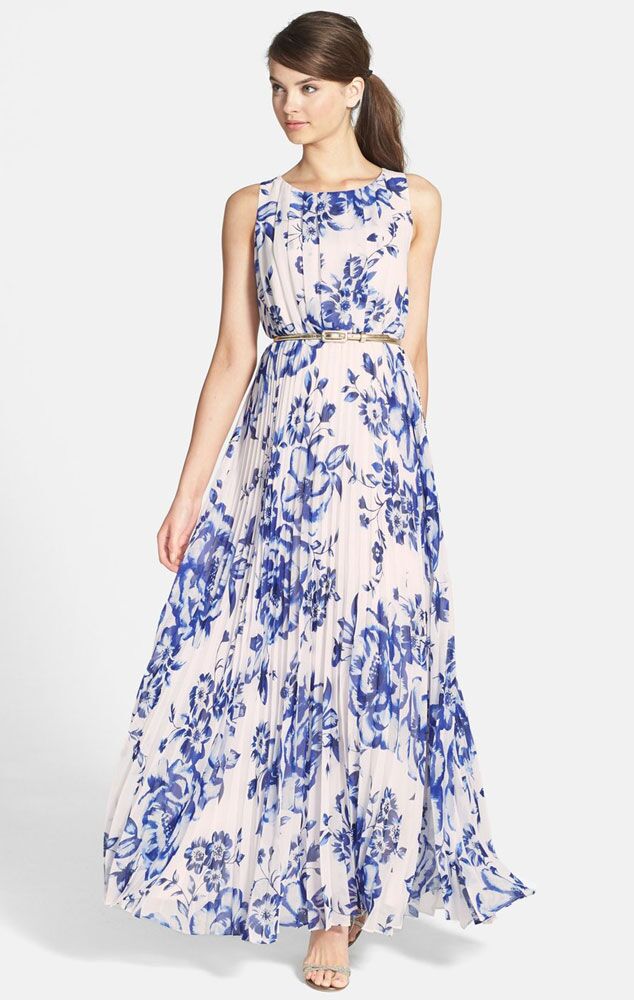 Where to Wear It: Keep this one in your closet for those "make a statement" occasions.
Change the Look: When the weather gets cooler, pair this maxi dress with a light sweater to get more seasons out of the style.
Eliza J Belted Print Chiffon Maxi dress, $158, Nordstrom.com
4. Cotton Keeper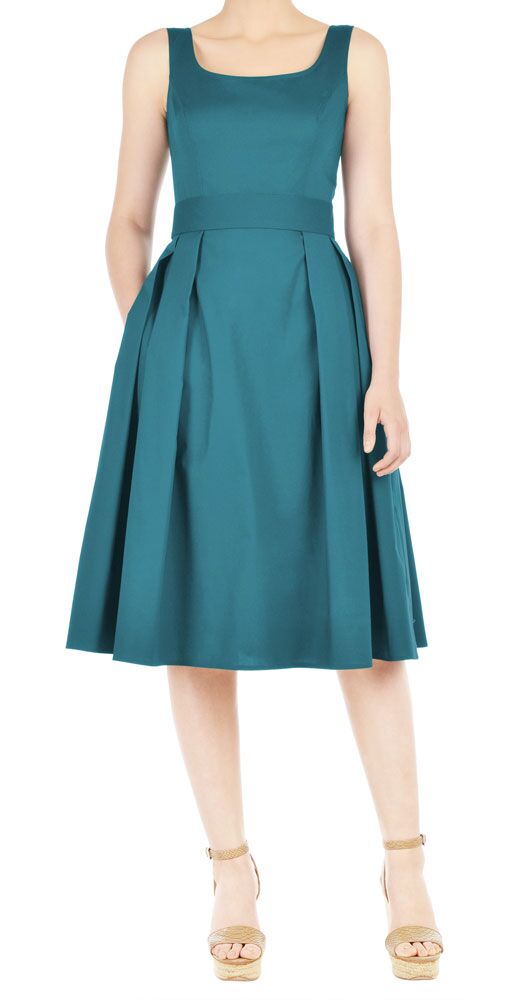 Where to Wear It: Because this color works so well with most skin tones and the cut is super slimming, it makes for a very versatile look. While still dressy enough to walk down the aisle, the wrinkle-free poplin keeps it casual enough to wear on a first date or evening outing.
Change the Look: Keep this look going all year round by adding a metallic cardigan and rhinestone belt in the winter months and coral costume jewelry with wedge sandals when the mercury rises.
eShakti Stretch Cotton Popplin Belted dress, $61.95, eShakti.com
5. Jump Around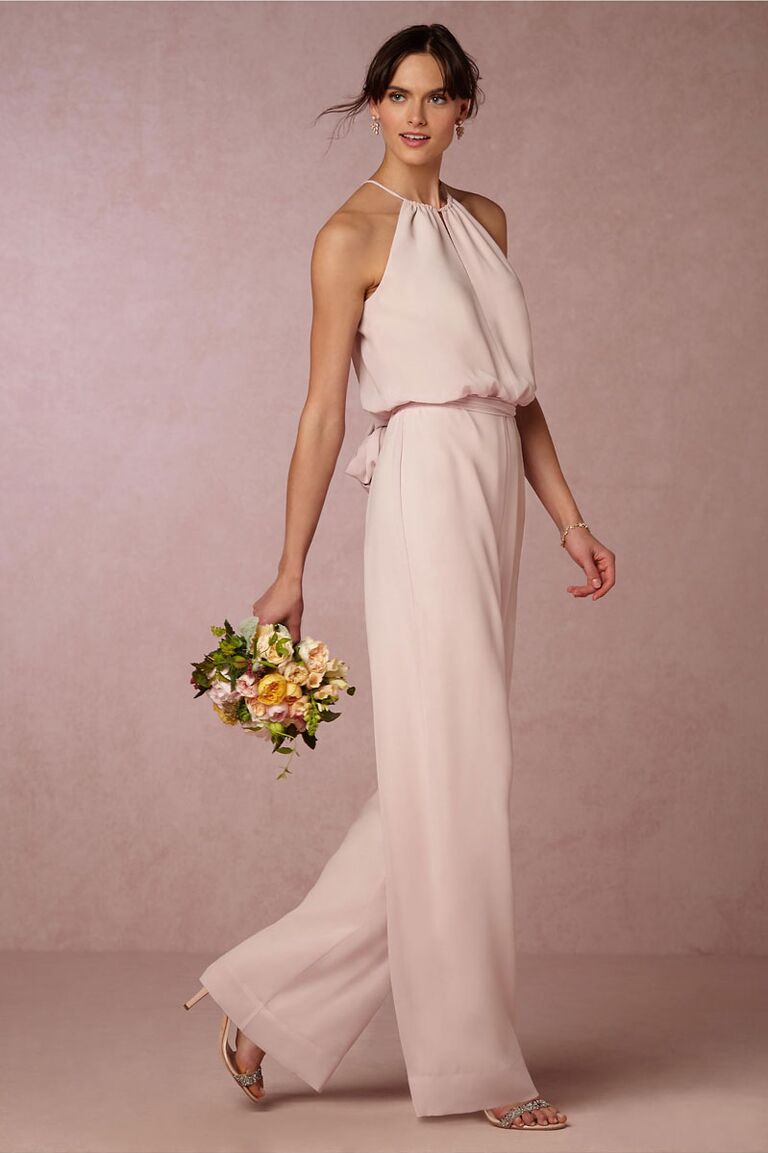 Where to Wear It: Pants look just as pretty as traditional dresses, and have plenty of chances to be worn again at a rooftop happy hour or a weekend away with friends to the beach.
Change the Look: Dress it up for a dinner out with the girls in a chic blazer and a killer pair of heels.
Donna Morgan, Jackie jumpsuit, $240, BHLDN.com
6. Floral Fashion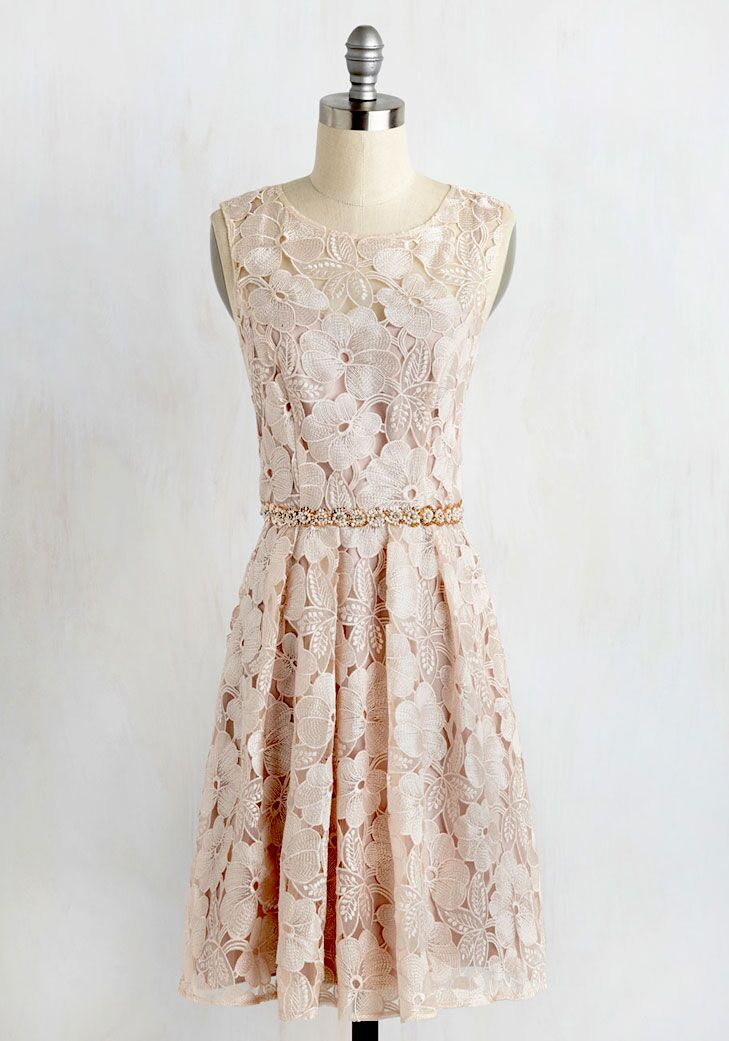 Where to Wear It: This neutral color works for every season and could be worn at to a formal brunch or another friend's wedding (as a guest).
Change the Look: Throw on a black or white blazer to take this dress from a day at the office to a night on the town.
ModCloth Applause of Nature dress, $175, ModCloth.com