25 Thoughtful Gifts Inspired By Your S.O.'s Love Language
Find something that speaks their language.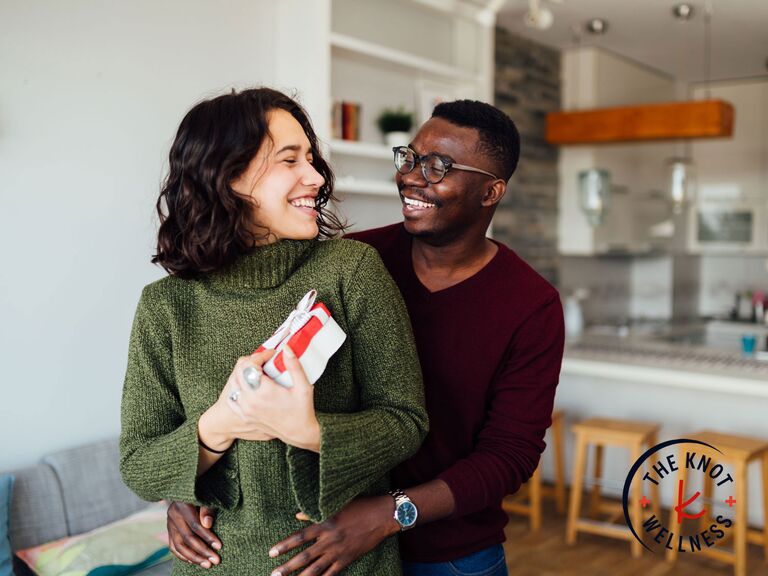 Brothers91 / Getty Images
We have included third party products to help you navigate and enjoy life's biggest moments. Purchases made through links on this page may earn us a commission.
There are lots of different ways to buy a great gift for your partner, from considering their interests to embracing the sentimental. But if you're looking for some fresh inspiration, we've got a new favorite shopping hack: love language gifts. Buying something based on your partner's love language pretty much guarantees you're giving them a gift that'll make them feel loved and appreciated. Plus, using their love language to communicate is a great way to promote harmony and wellbeing in your relationship.
Below, we've brainstormed gift ideas for each of the five love languages: receiving gifts, words of affirmation, physical touch, quality time and acts of service. That said, feel free to go with any of the gifts on our list regardless of which category they belong to. After all, no one knows your S.O. better than you!
In this article:
Gifts for Someone Whose Love Language Is Receiving Gifts
Buying a present for someone whose love language is receiving gifts might sound intimidating at first, but it's actually quite simple. The receiving gifts love language is sometimes misconstrued for materialism, but more often than not, the gesture is far more important than the actual gift itself. Your other half just wants to know that you are thinking about them, and presenting them with any kind of token—big or small—will make them feel valued and loved.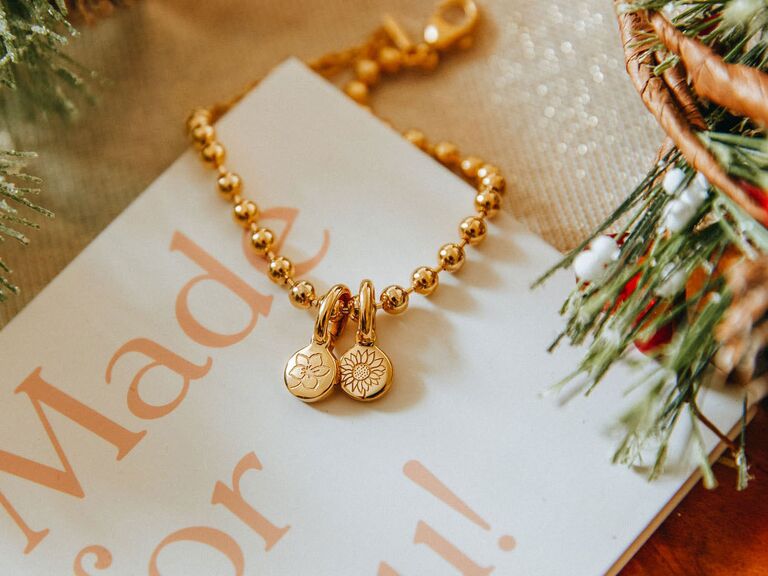 Receiving gifts makes your S.O. feel loved, so it makes sense that an extra-sentimental present will make them feel extra loved. A keepsake piece of jewelry is a nice gesture, especially when it comes with an added layer of meaning, like your partner's birth flower. Each necklace and bracelet is available in sterling silver or 18-karat gold. Take it a step further by adding an additional charm with your birth flower.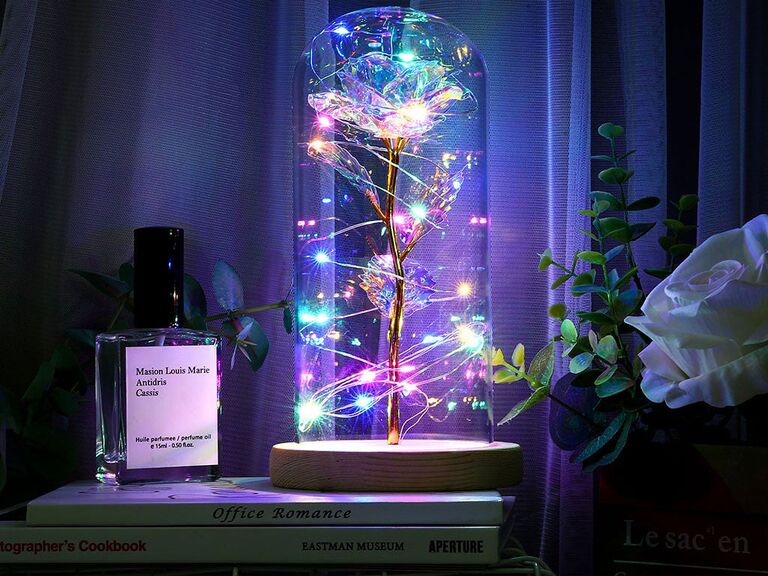 Those with the love language of receiving gifts appreciate thoughtfulness in a present above all else. This unique ornament will stand as a testament to your love and commitment. The Galaxy Rose is contained in a beautiful glass dome on a handcrafted wooden base. Inside, the flower is decorated with twinkling fairy lights and a gold stem.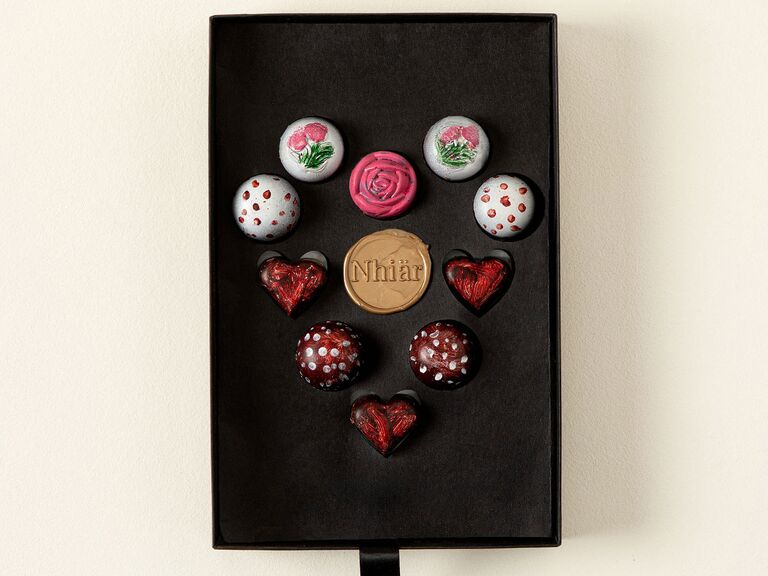 Again, you don't need to break the bank to buy a meaningful present for someone whose love language is receiving gifts. If they love being surprised with their favorite candy after a trip to the grocery store, this artisanal box of chocolates is the perfect leveled-up gift idea for Valentine's Day or your anniversary. It includes 10 beautifully hand-painted chocolates in decadent and romantic flavors (think: rose, strawberry and hazelnut). Oh, and they're vegan too!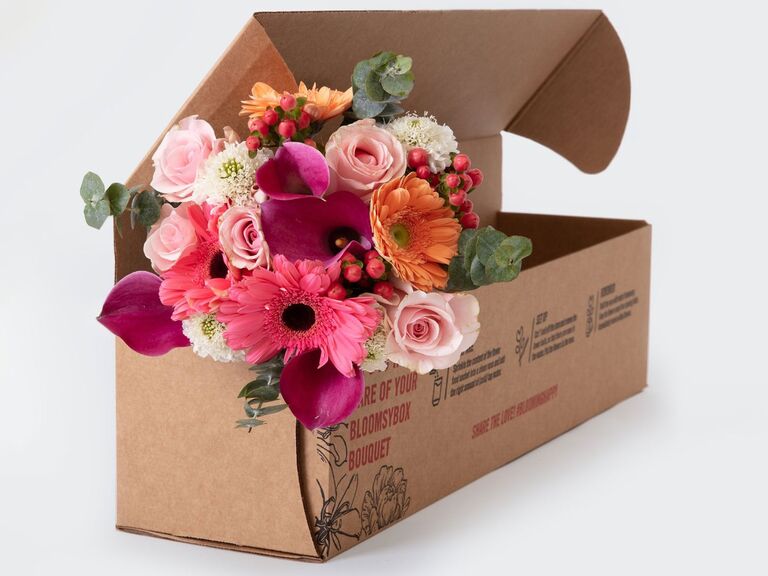 Still learning to speak your S.O.'s love language? If you find it hard to remember to pick up something nice for your sweetheart, a subscription gift is your new best friend. BloomsyBox will deliver a beautiful bouquet to their doorstep every month featuring fresh, seasonal flowers.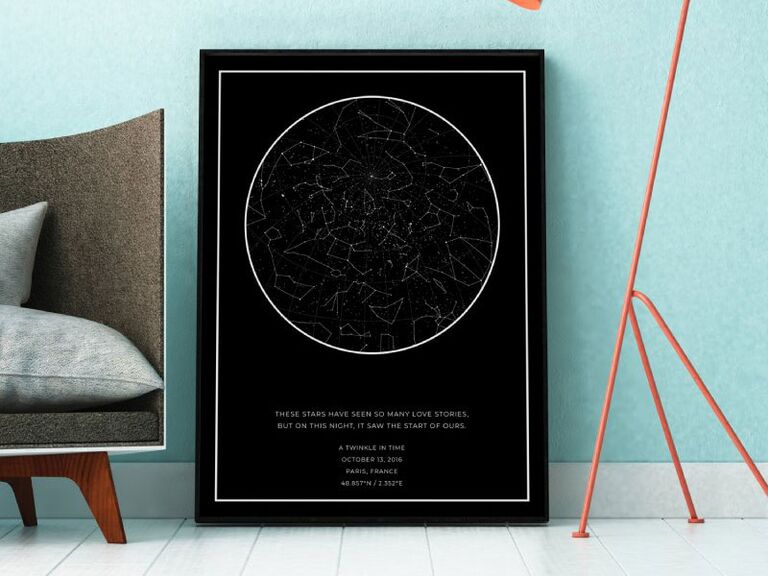 Here's one last super-meaningful present for anyone whose love language is receiving gifts. A map of the night sky from the day you met, started dating or tied the knot is one heck of a memento. Add the date, location and exact coordinates under the map, as well as a sweet, personal message.
Gifts for Someone Whose Love Language Is Words of Affirmation
For some, actions speak louder than words, but for others, words are as good as it gets. If your partner's love language is words of affirmation, simply communicating love, praise and affection will make them feel appreciated. That said, special occasions like Valentine's Day, their birthday, the holidays or your anniversary might call for a little more than verbal expression. That's why we've rounded up five thoughtful words of affirmation gifts you can give to your loved one.
If you and your partner have different love languages, it's totally normal to find tuning into their language a little difficult at first. This fill-in-the-blanks book is the perfect love language gift for anyone who thrives on words of affirmation. Each page includes a prompt to help you express exactly what you love about your partner.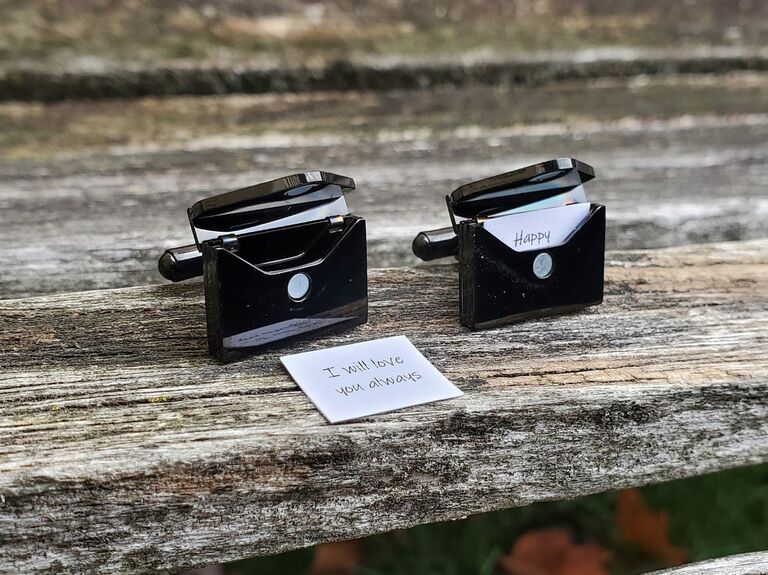 Telling your other half you love them every day is a great start, but there are lots of other ways to give words of affirmation. These cute cuff links resemble tiny envelopes, which can be filled with a personalized note on teeny pieces of cardstock. These adorable accessories will allow your S.O. to carry a compliment with them everywhere they go.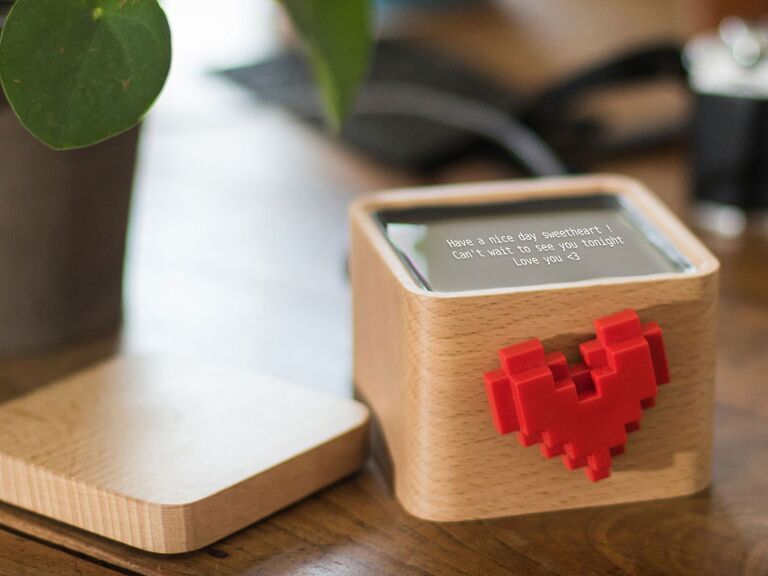 This cool gadget is another incredibly unique way to express love and support to your partner. Give them the box, then use an app on your phone to send a message. The heart on the front of the box will start to spin around, indicating new correspondence. The black and white version displays messages and emojis, while the color version can also display photos. It's an extra-special gift for your partner if you're in a long-distance relationship.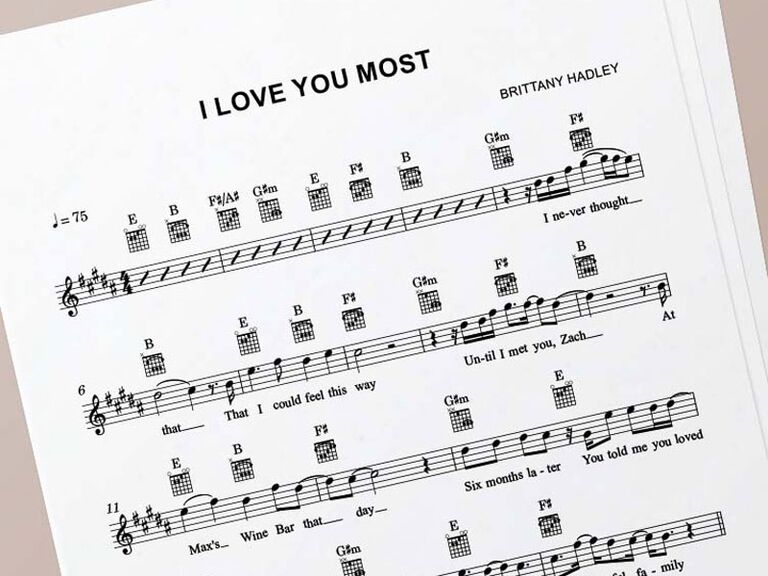 For a creative love language gift for your other half, why not try singing their praises—literally? Songfinch allows you to buy a custom song in your preferred style and genre written by one of the talented artists in their community. Just make sure to provide detailed information about your relationship, your favorite memories and all the sweet things you want your S.O. to know.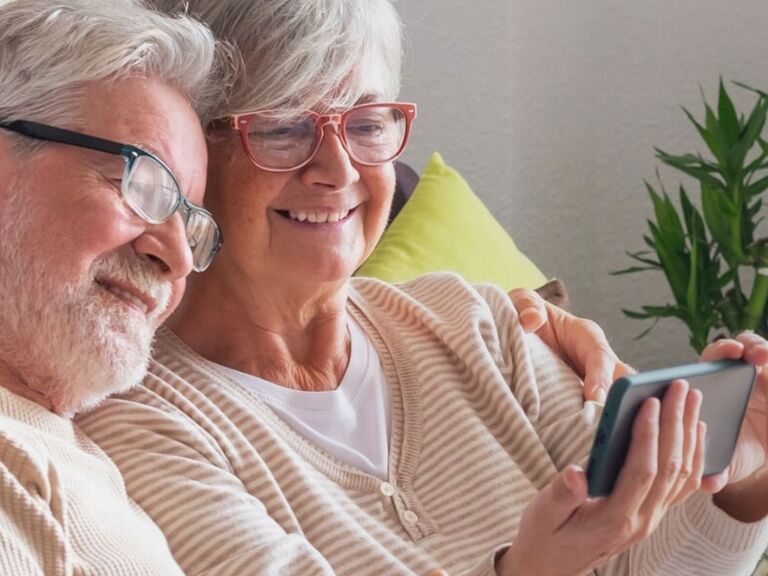 A song isn't the only way to share words of affirmation. With VidDay, you can put your sentiments in a short but meaningful video. The best part? You can invite your other half's friends and family to participate, so they'll get an extra dose of love and encouragement from all their favorite people. Once everyone has submitted their messages, you can edit and reorder them to create a heartfelt montage.
Gifts for Someone Whose Love Language Is Physical Touch
Believe it or not, physical touch love language gifts come in many forms. From luxuriously soft loungewear to lingerie that'll lead you both to the bedroom, there are lots of creative ways to incorporate this love language into the gifts you buy for your sweetheart. In fact, there are even super-thoughtful physical touch gifts for couples in long-distance relationships.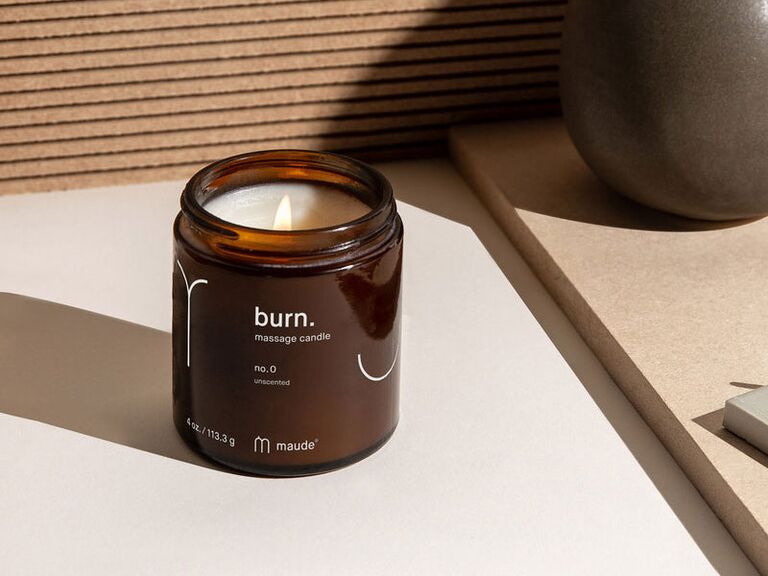 This gift is much more than just a scented candle (although it does smell pretty amazing). Once the candle has melted and been extinguished, it doubles as soothing massage oil. It's made from jojoba and soybean oils that'll soften your S.O.'s skin as you gently massage them. Anyone whose love language is physical touch will appreciate the relaxing and intimate experience of receiving a massage from their partner.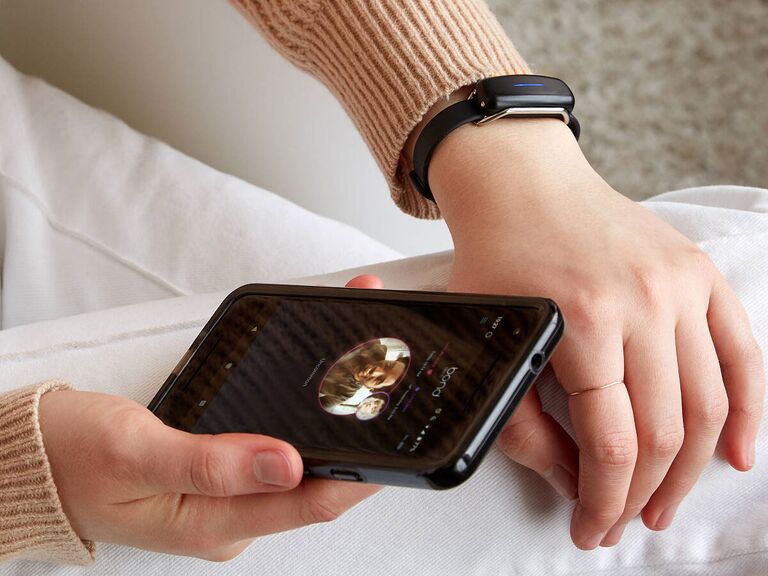 Whether you're long-distance lovers or you just like to stay close throughout the day, these genius matching bracelets are a great gift idea. Send physical sensations to each other without actually needing to be in the same room. When one of you taps your bracelet, the other's will light up and vibrate, letting them know you're thinking of them.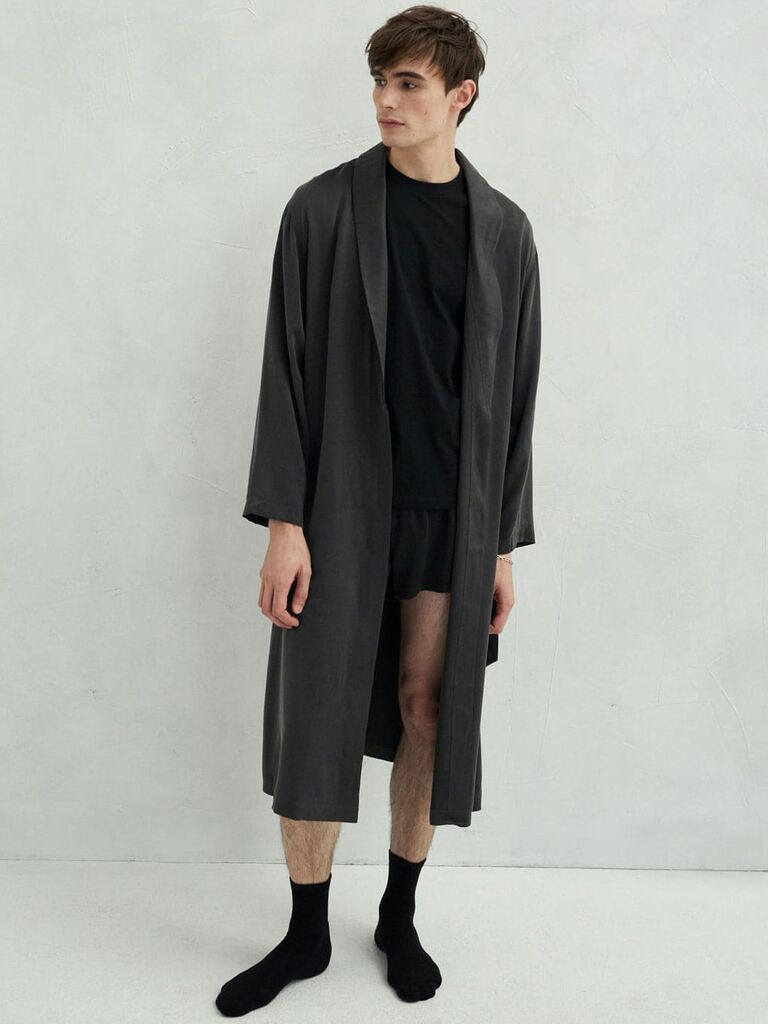 You don't have to spend a fortune to give a gift that relates to the physical touch love language. Really, making an effort to be physically affectionate with your partner is all that they need from you. That said, some special occasions call for equally special presents. If you want to spoil your sweetie, consider this stylish (machine-washable!) silk robe. It's so luxuriously soft that they might never want to take it off. (And we didn't forget about the ladies—Lunya also has silky soft robes for women.)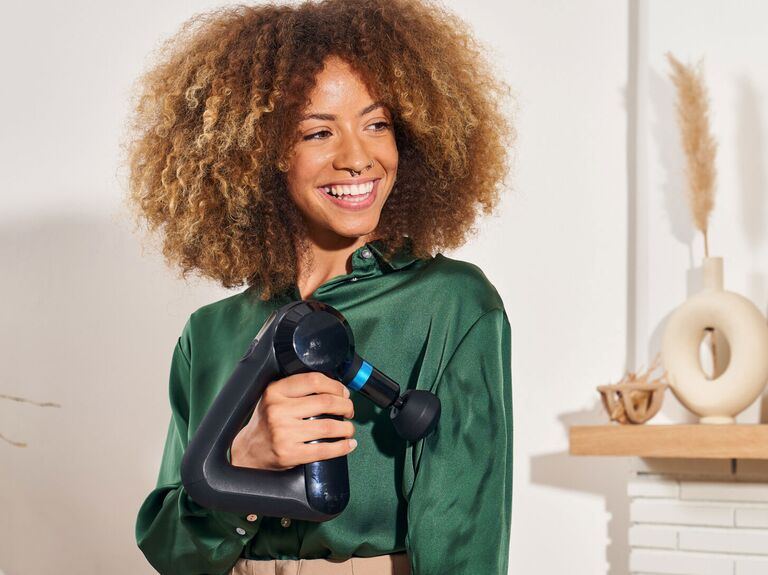 Sure, giving your partner a traditional massage is a great way to honor their love language. But if your S.O. is prone to extra-tight muscles, they might benefit more from a massage with the Theragun Elite. This splurge-worthy gadget has an ultra-quiet motor, customizable speed range and can be connected to an app via Bluetooth. All in all, it's an awesome physical touch-inspired gift idea.
Physical touch as a love language encompasses many things, from hand holding in the park and cuddling on the couch to increasingly more intimate activities. Giving your partner some sexy new lingerie will build up excitement about getting between the sheets.
Gifts for Someone Whose Love Language Is Quality Time
Time is a precious commodity, and choosing to spend it consciously with your partner is a surefire way to show them you care. For those whose love language is quality time, it's an even more important aspect of your relationship. Searching for a gift that'll let you spend some sweet alone time together? Look no further, because we've found five awesome gift ideas for anyone with quality time as their primary love language.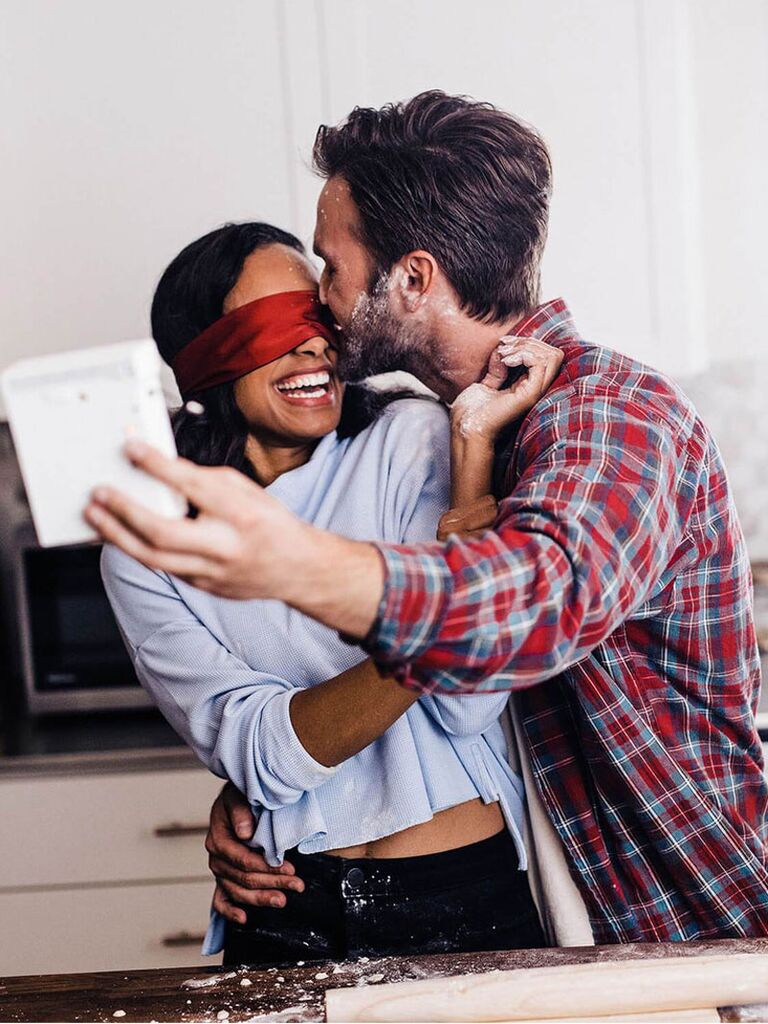 One simple way to spend more time with each other? More date nights! The Adventure Challenge: Couples Edition is chock-full of date ideas that'll keep you having fun together for 50 adventurous dates to come. If you allocate one activity per week, that's almost a year of fresh, fun date nights. It's an excellent quality time gift idea, whether you're shopping for the holidays, Valentine's Day or your anniversary.
If your S.O. is a fan of the fantasy genre, this virtual mapmaking class is the perfect way to spend quality time together. This unique experience will have you both reminiscing on your love story to create a fantastical map memento. When you sign up for the class, you'll also receive a mapmaking kit, so you'll have everything you need to take part.
Relationship-focused couples games are a great way to connect and spend quality time with your spouse. This fun card game includes three rounds of questions divided into categories: Together & Alone, Dreaming & Doing and Characteristics, Habits & Achievements. It'll give you a chance to talk about topics that don't often come up in everyday conversations, making the time you spend together all the more meaningful.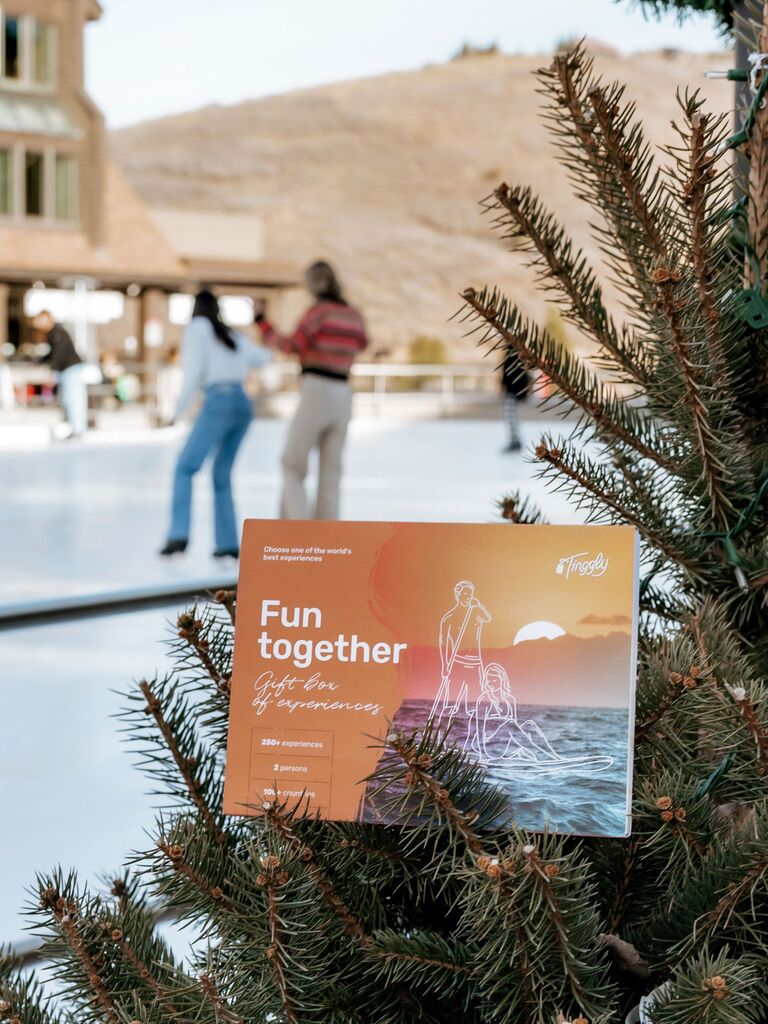 With quality time as your partner's love language, one of the biggest gifts you can give is allowing them to choose how you spend that time together. With Tinggly, you give your S.O. an experiential gift with tons of possibilities. Depending on the package, there are hundreds of experiences to choose from. Nothing is set in stone until they decide on a specific activity—examples include weekend getaways, wine tastings, sightseeing tours and more.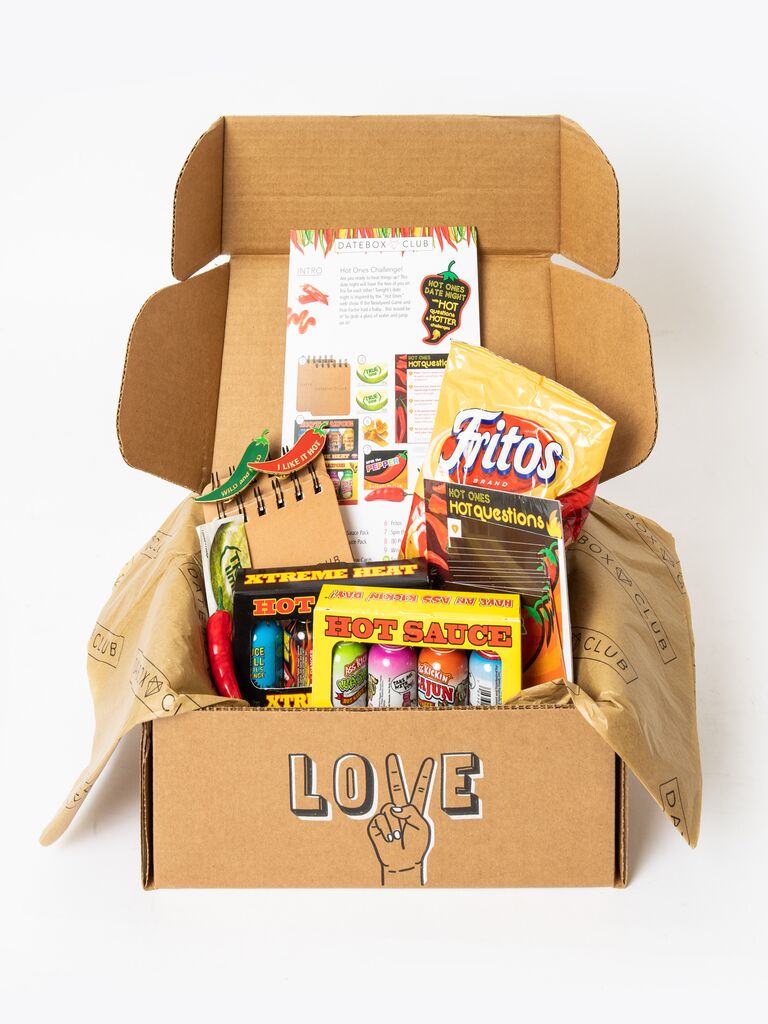 Not everyone is fluent in their partner's love language right away. If you're finding it hard to set aside time for regular dates, consider signing up for DateBox Club. With this thoughtful date night subscription box, your other half will receive a monthly delivery including all the essentials for a fun date night—no planning necessary.
Gifts for Someone Whose Love Language Is Acts of Service
Last but not least on our list: act of service gifts. There are so many ways to practice this unique love language with your partner, from taking responsibility for a chore they don't like to running them a bath when they're feeling stressed. If there's a special occasion or holiday coming up, doing the grocery shopping might not feel like a big enough gesture to let them know how much you appreciate them. Instead (or additionally!), check out these thoughtful act of service love language gift ideas.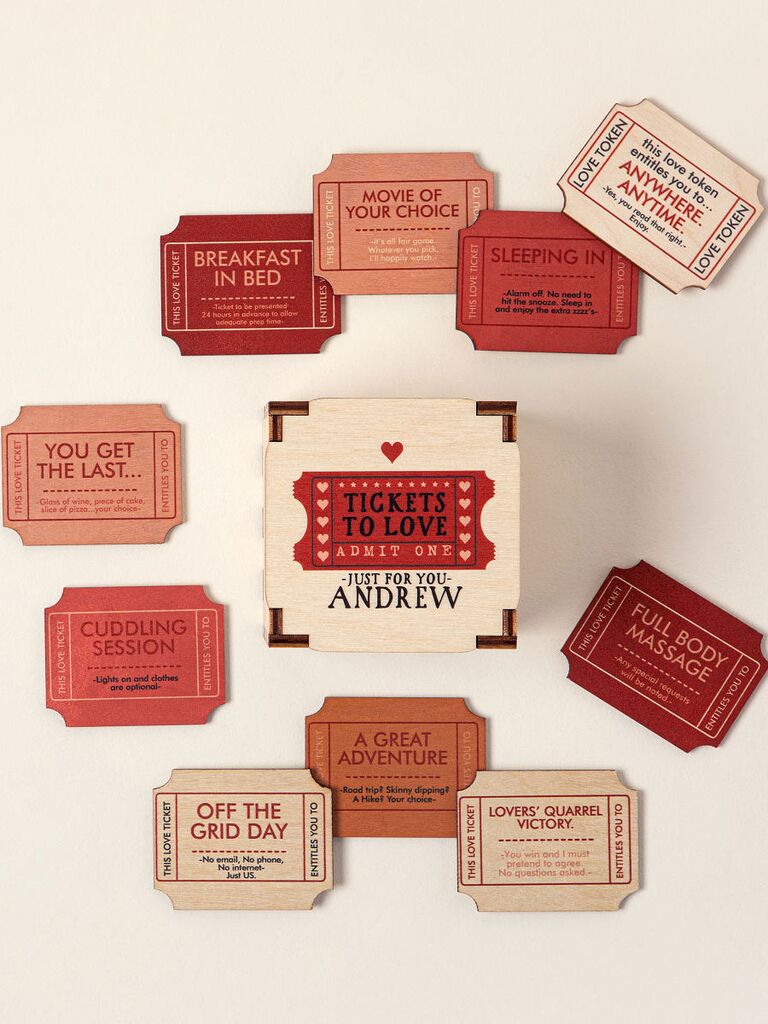 Remember those DIY coupons you used to give your mom on Mother's Day? Well, that's exactly the kind of gift that's really appreciated by someone whose love language is acts of service. These wood tokens are an elevated version that are an excellent Valentine's Day or "just because" present. Choose 10 coupon ideas from a selection of 40 depending on what you think they'll appreciate most. (We'll take a week off laundry, please.)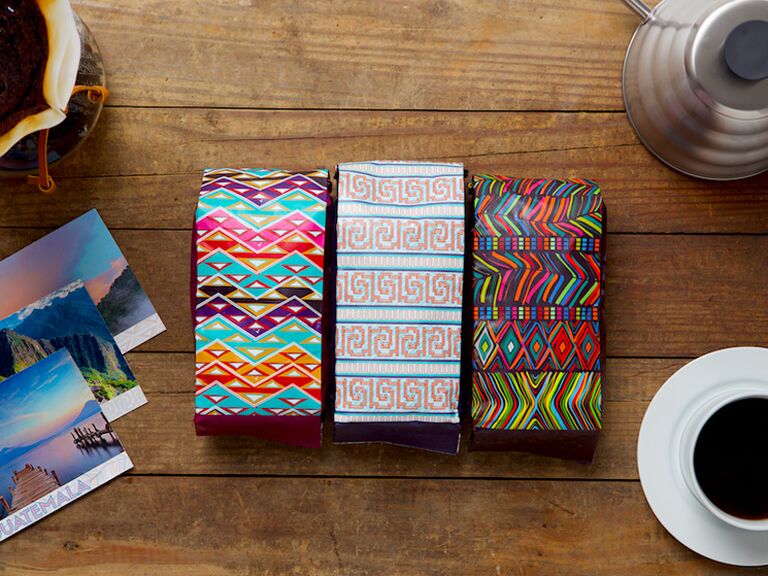 Does your other half start every single day with a steaming cup of coffee? Sign them up for a monthly coffee subscription so they no longer have to pick it up at the grocery store. Once it arrives, show them you really care by vowing to take over brewing duty. It's an especially fitting act of service gift for the holidays—who doesn't love a hot drink in cold weather? Tea drinkers can check out Atlas Tea Club for a similar subscription service.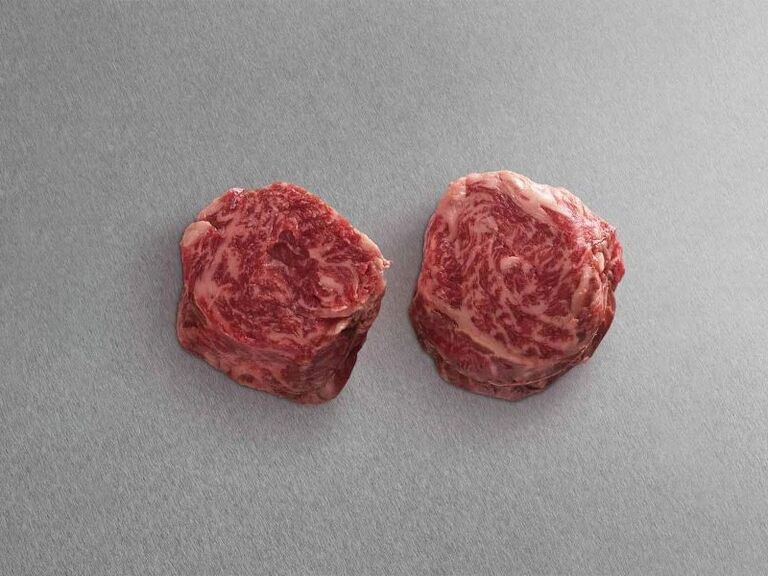 Those who appreciate acts of service in a relationship above all else essentially want to feel appreciated. Cooking a delicious meal is a simple way of caring for your S.O., and letting them know they deserve to take a break. For a special occasion, splash out on this mouth-watering Wagyu steak from Snake River Farms.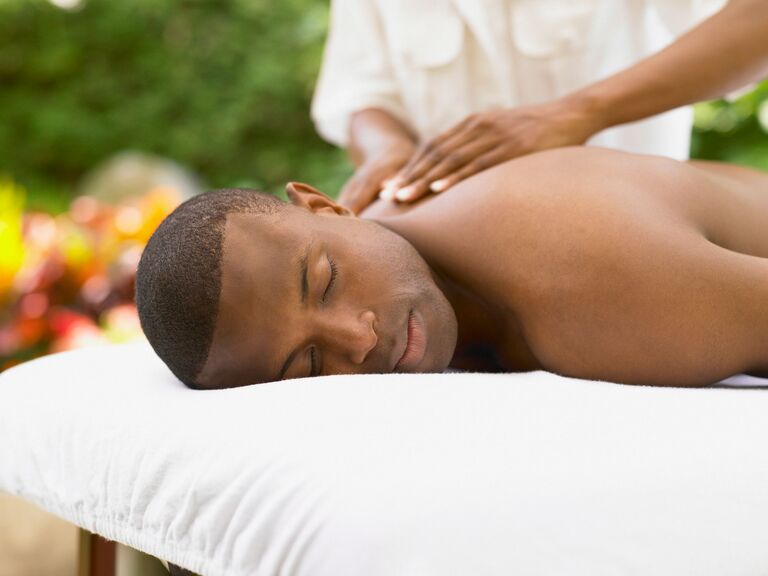 Still getting the hang of this "acts of service" thing? Give your S.O. a spa and wellness voucher so they can redeem a pampering act of service from a professional. Make it an especially thoughtful gift idea for your husband or wife by taking care of some extra responsibilities while they're kicking back at the spa. Coming home to a clean kitchen or fully stocked fridge will make them feel really taken care of.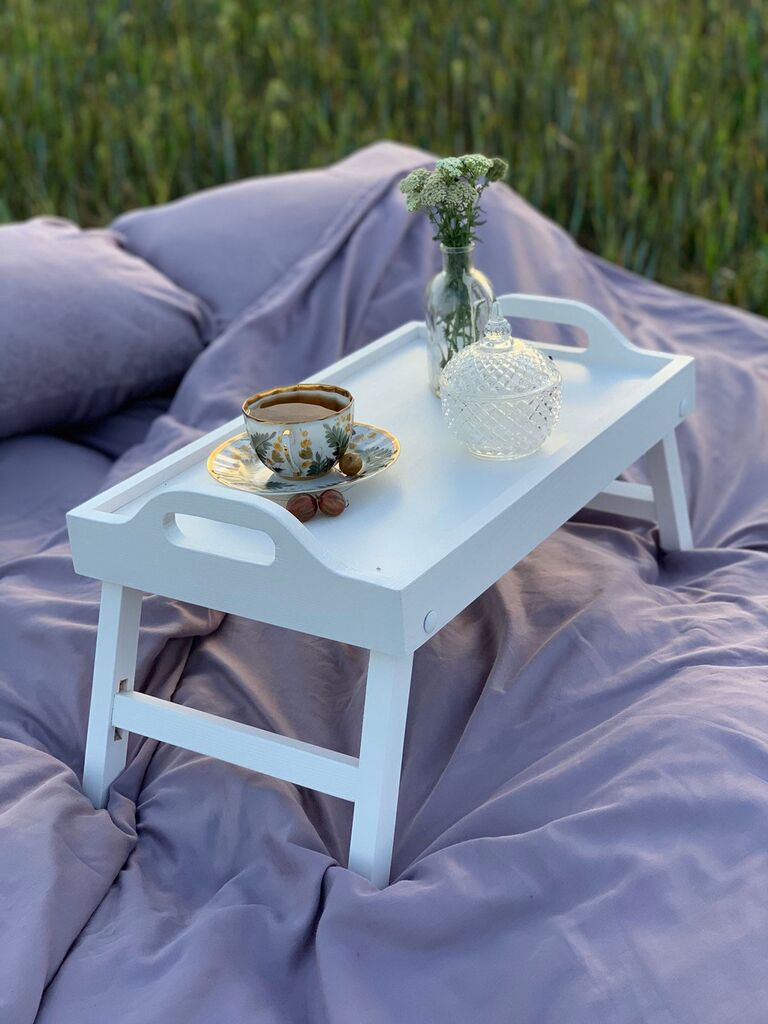 Breakfast in bed is the quintessential act of service gift, especially on holidays like Mother's Day and Valentine's Day. Prepare a delicious spread for your significant other and serve it on this handmade wooden tray, which can be used again and again for future impromptu breakfasts in bed (prepared by you, of course).
Please take 2 minutes to share your thoughts with our editors! You'll have a chance to win a $100 gift card.