These Newlyweds Replaced Their First Dance With a First Ski, and the Photos Are So Cool
Their wedding went downhill in the best way possible.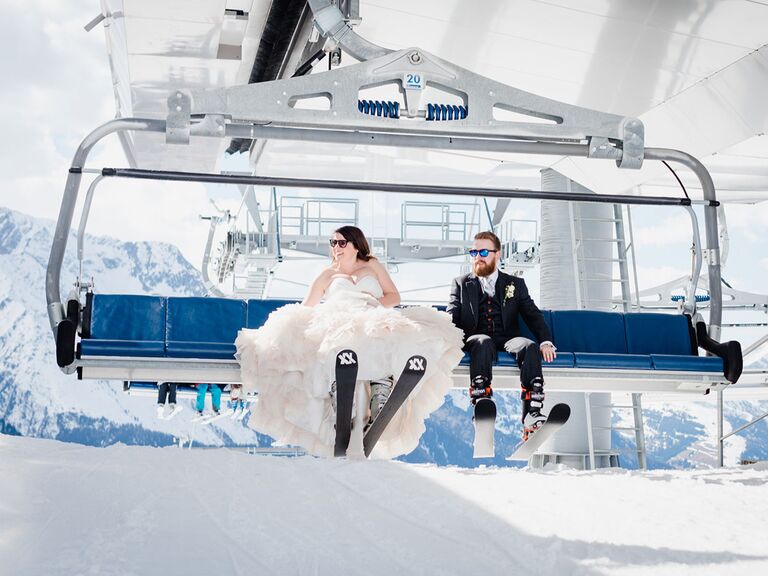 Wild Connections Photography
Bec Turner and her husband, Dan, have always been avid skiers, so it's only fitting they got married surrounded by loved ones on a stunning, snowcapped mountain in Mayrhofen, Austria. To take advantage of the idyllic location and celebrate their shared love of skiing, the Turner did something a little different: Straight after the ceremony, they hit the slopes in full wedding attire for a first ski as husband and wife. How amazing is that?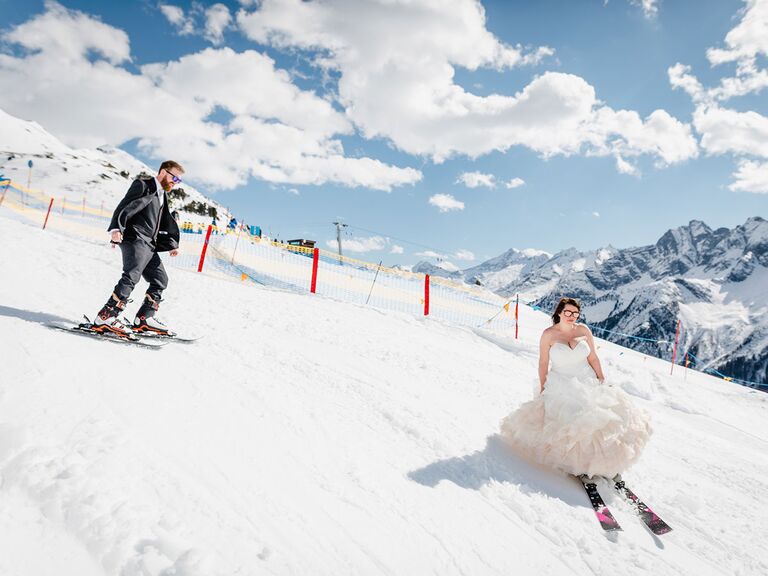 "It was my idea to do a first ski," Bec tells The Knot. "I've been skiing since I was five and live for skiing holidays, and was lucky that Dan felt the same. [W]e knew instantly we were going to get married on a mountain—and I thought, why not ski in my wedding dress too?"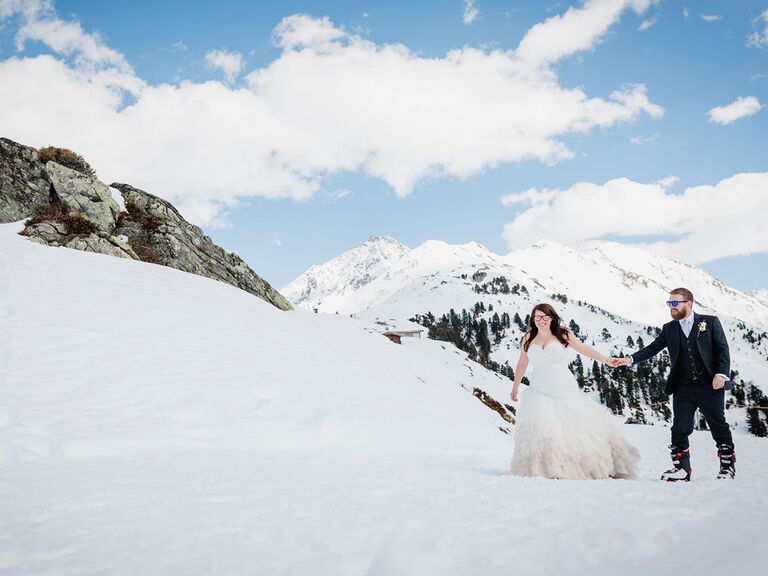 A total natural on the slopes, Bec says she just "winged it" and felt "amazing" flying down the peak in her gown. "I felt so graceful skiing in my dress—much more than I did walking around the venue or down the aisle," she says. Though she didn't do a practice run, she thought of everything beforehand. "I even brought my ski boots to my dress fitting to ensure the length was perfect. The seamstress thought I was crazy."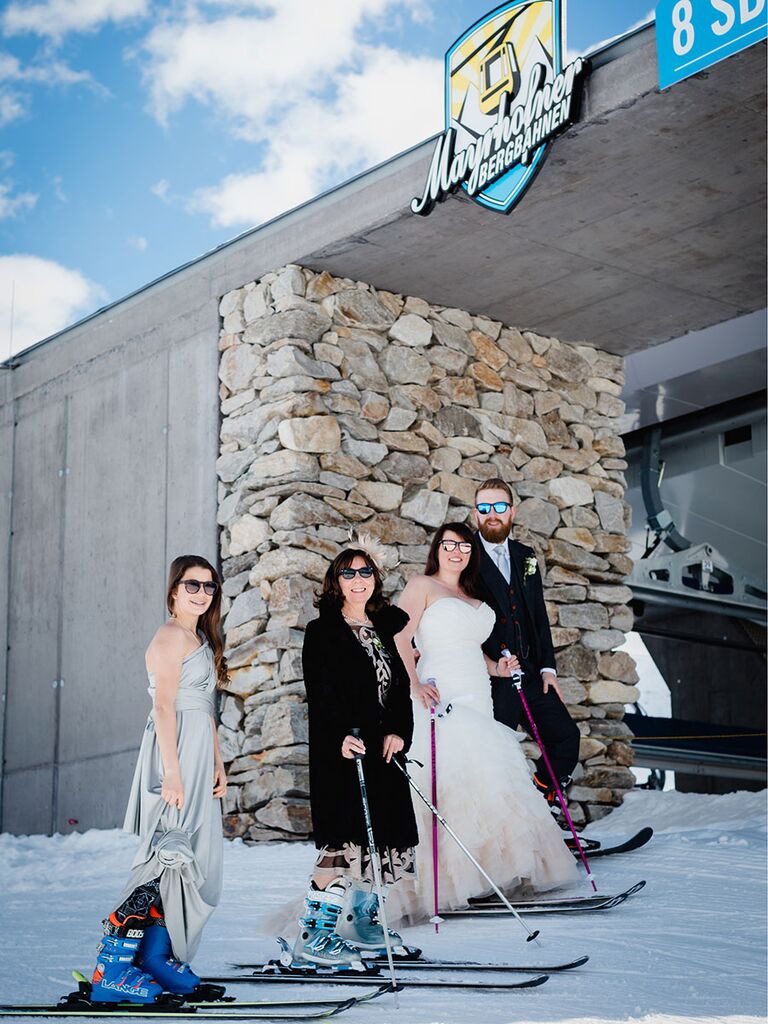 Bec and Dan couldn't have been more grateful to share the experience with friends and family, many of whom had never been on a mountain before and definitely didn't see the newlywed's first ski idea coming. "Most people thought it was a joke when we first told them, and I don't think many believed it 'til they saw it," she says. "I loved that we were able to use our wedding as an opportunity to show them something we both love. They all told us after that they loved the wedding, and many thought it reflected Dan and me perfectly."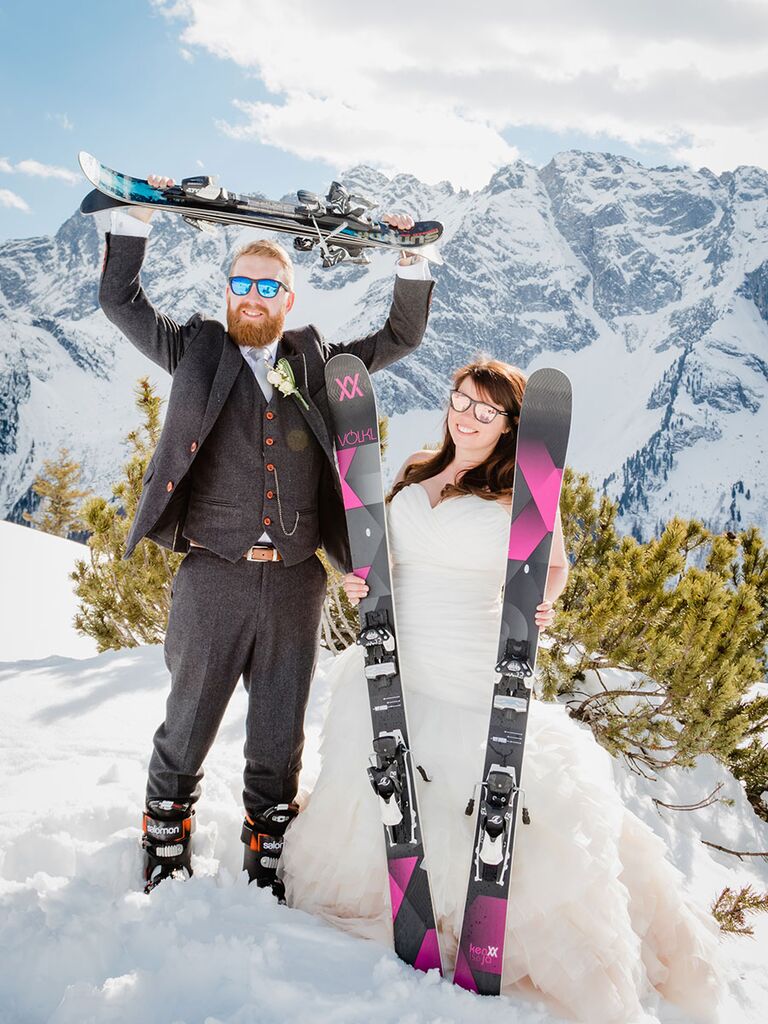 While their postwedding activity resulted in some incredible photos, nothing will compare to the memories. "The feeling [I had] when I skied down holding Dan's hand with all the wedding guests standing in a line watching was so amazing," Bec says. "Something I will honestly never forget!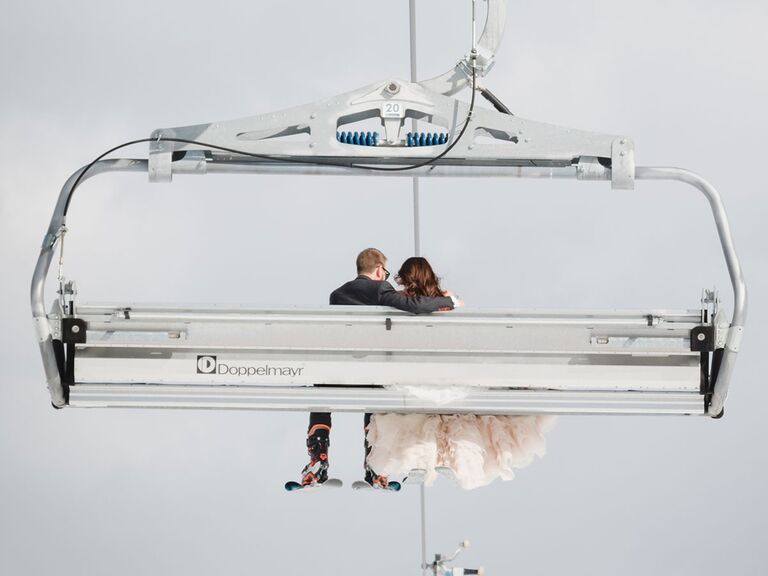 All photos by Wild Connections Photography.