Honeymooning In The Seychelles? Here's What to Pack!
by Shelley Brown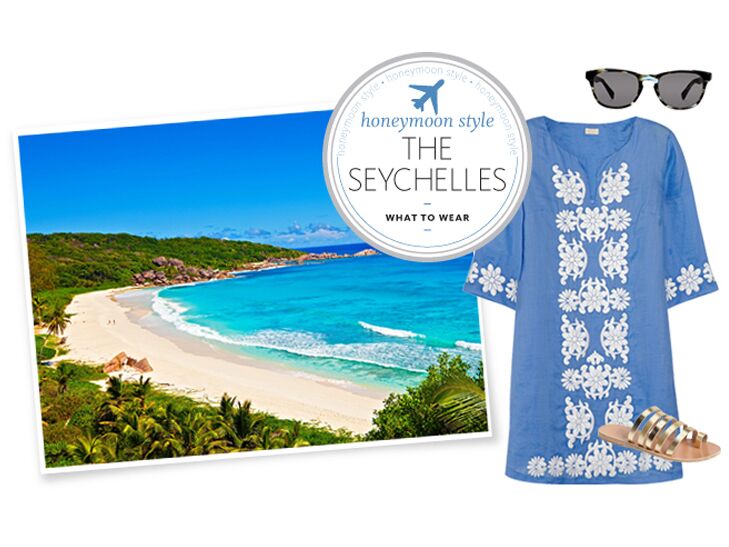 Located off the East coast of Africa, the Seychelles are a great honeymoon spot for couples looking for a tropical getaway off the beaten path. The royal honeymoon destination of Prince William and Kate Middleton, this cluster of over 100 islands offers year-round sunshine, picturesque beaches and a rustic-luxe experience in huts perched above the water.
Stroll through Mahe's ancient botanic gardens, which are filled with plants, trees and flowers like nothing you've never seen. Or head to the Aldabra atoll, a ring of four coral islands which are home to over 100,000 giant tortoises. You'll also have lots of water-based recreation to choose from, like sailing snorkeling and kayaking. If you're feeling adventurous, take a boat trip out to a coral snorkeling site offshore, where you'll find intriguing marine life.
The best time to go? There's no "off" season in the Seychelles (temperatures average between 75 and 88 degrees Fahrenheit all year), but the summer months of June, July and August are cool and dry. November through April tends to be rainy, so count on some warm rain showers if you visit during these months.
Does this sound like your ideal honeymoon? Read up on our favorite spots here and then check out our list of must-pack items to take along!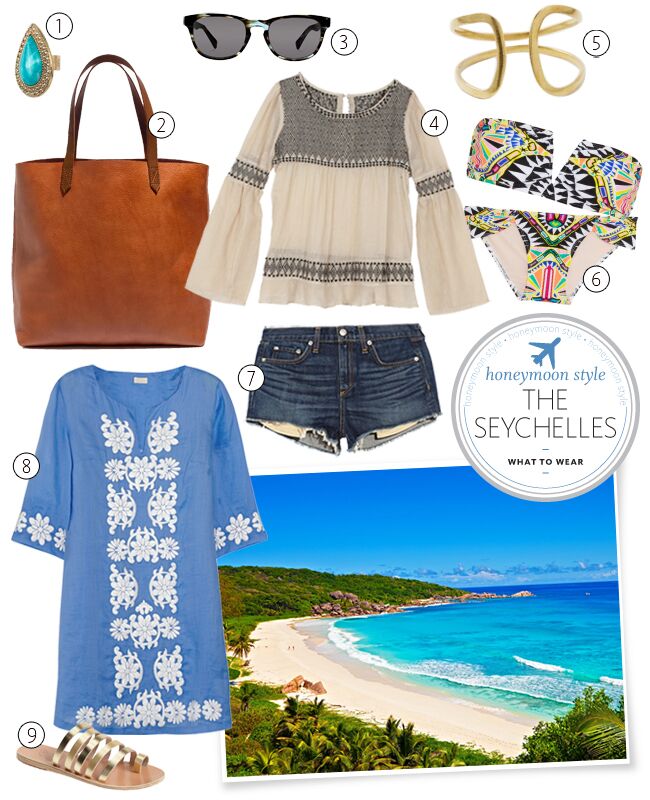 1. Bohemian Bardot Ring, $79, SamanthaWills.com; 2. The Transport Tote, $168, Madewell.com; 3. Payley Sunglasses, $95, WarbyParker.com; 4. Boho Top, $178, RavenAndLily.com; 5. Gold Bangle Bracelet, $48, Made, ASOS.com 6. Bandeau Bikini, $220, Mara Hoffman, NET-A-PORTER.com; 7. Embroidered Mini Dress, $405, ColletteDinnigan.com; 8. Denim Shorts, $165, Rag-Bone.com; 9. Leather Sandal, $215, Ancient Greek, Nordstrom.com
Want more? Right here!
> Check out our list of the 50 Best Places to Honeymoon!
> Everything you need to plan the perfect honeymoon
> Heading To Mexico For Your Honeymoon? Here's What To Pack!