Wedding Showers: Are They Necessary?
With more and more couples choosing to live together before marriage, are wedding showers becoming unnecessary and obsolete?
by Rachel Torgerson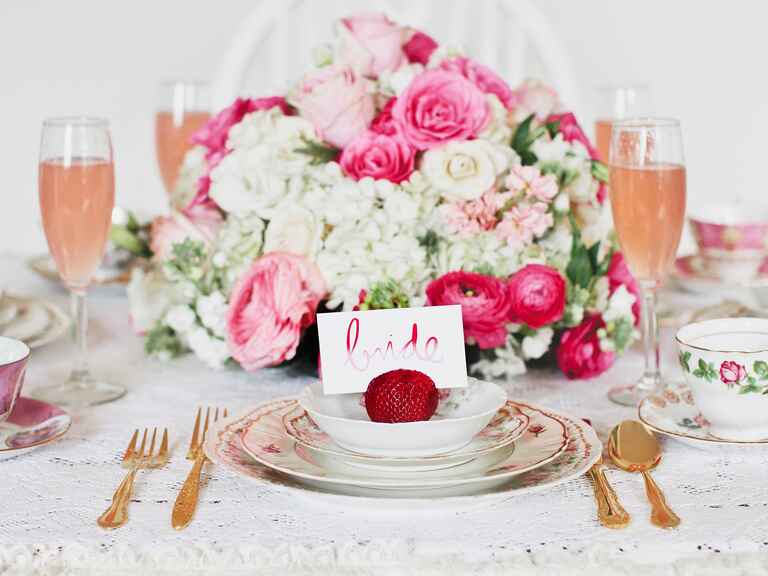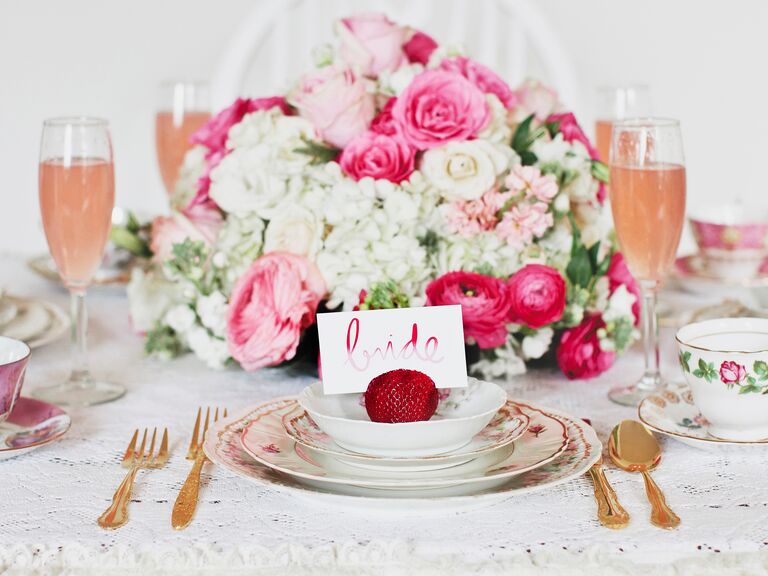 photo by
Sarah Gormley Photography
We don't see the trend of bridal showers going anywhere soon, especially since, even if you're established or living with your fiance, a shower (and wedding gifts in general) are a way to upgrade your home goods and decor, or even get a matching set of dinnerware for the first time. Whether you choose to have a shower or not, the most important thing to consider is how you and the people you've invited feel. If a shower is important to you (or — even more likely — your mother, another relative or family friend) there's no harm in having one!
Here's what some fellow Knotties had to add to both sides of the discussion:
"When I attend a shower for a couple who already lives together, I understand I'm probably giving an upgrade item and not, say, the first blender they've ever owned. That's fine and something I am happy to do." — JCbride2015
"If I don't want or need anything, I should decline a shower. I wouldn't ask for money for a honeymoon, house or whatever other things people ask for these days." — lyndausvi
"I hate small talk, so bridal showers are my nightmare. I'm not convinced I want one, but my mother tends to love stuff like this, so, while I'm not expecting one I am pretty sure that's where we're headed." — rcher912
"I've got two showers on my calendar now and I'm expecting two more invites this year, so I don't see showers going anywhere anytime soon." — mlg78
"My Mother-in-Law offered me a shower and I respectfully declined. Sitting around with a bunch of women who don't know each other while I open presents — Ugh. That being said, I'm happily attending a baby shower in a few weeks." — Dreamergirl8812
"I'm really excited for my showers because there's stuff we legitimately need. Our dishes are old, ugly, chipped ones on loan from my future Mother-in-Law and we're supposed to give them back to her. I still have stuff I bought at Goodwill in college. We've been getting by with the old, junky stuff and most of it is just fine as long as it can function, but some of it is really falling apart." — novella1186
What do you think? Are you having a bridal shower? Should bridal showers become a thing of the past, or should they stay in style? Let us know!
Want more? Right here!
> Hot Topic: How do you tell guests you're having a child-free wedding?
> 16 Dos and Don'ts of Planning a Bridal Shower