Are Bridal Showers an Outdated Tradition?
With more couples choosing to live together before marriage, are wedding showers becoming unnecessary and obsolete?
by The Knot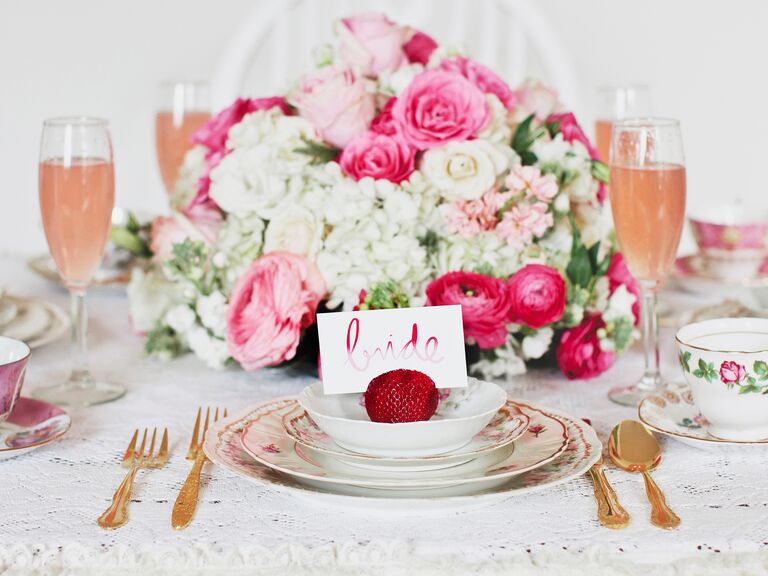 photo by
Sarah Gormley Photography
Even if you feel this way, bridal showers don't seem to be going anywhere soon. You certainly don't need to have one, but they've come a long way since the days of dowries and can be a fabulous way to introduce far-flung friends, eat some cake and celebrate your engagement. Plus, your options for themes and activities are endless, so it never needs to be just a bunch of ladies sitting around watching you open gifts. Have a coed couple's shower or a stock the bar party. Hit the beach or go wine tasting. It's sounding a bit more appealing now, right?
And if you're feeling a little guilty about appearing greedy asking for more gifts, there's no need. Even if you're established or already living with your partner, a shower (and wedding gifts in general) is a great way to upgrade your household goods, ask for cash gifts (hello, new car!) or even support an amazing charitable cause. If a shower is important to you (or the loved one who's hosting), go nuts and have the shower of your dreams.

Are you hosting a shower for the to-be-weds? Read the top dos and don'ts here.