15 Fun Bridal Shower Themes to Take Your Party Up a Notch
Elevate your bridal shower with one of these fabulous party ideas.

Why is it the best bridal showers seem to go beyond small talk, finger sandwiches and a drawn-out gift exchange? Because a great shower speaks to the bride's personality and gets everyone moving, talking and laughing. These creative bridal shower themes and party themes are foolproof favorites because they do just that—and there's one for every type of bride.
1. Wine Tasting Bridal Shower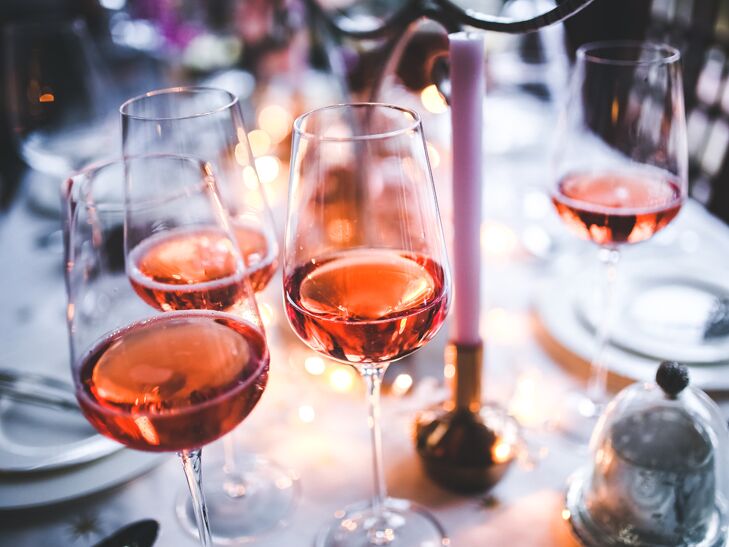 This is perfect for the bride who likes to sip (duh), and works great with medium to smaller parties. Have a wine expert or sommelier teach the group how to taste and pair wines at home, a wine bar, restaurant or vineyard/winery. To make the event extra personal, choose a theme for the wine: Try all vintages from the year the couple started dating or wines from wherever the couple is going on their honeymoon. But maybe skip this theme if you have underage guests (like the bride's 17-year-old sister), pregnant wedding party members or nondrinkers so no one feels left out.
2. Cooking Class Bridal Shower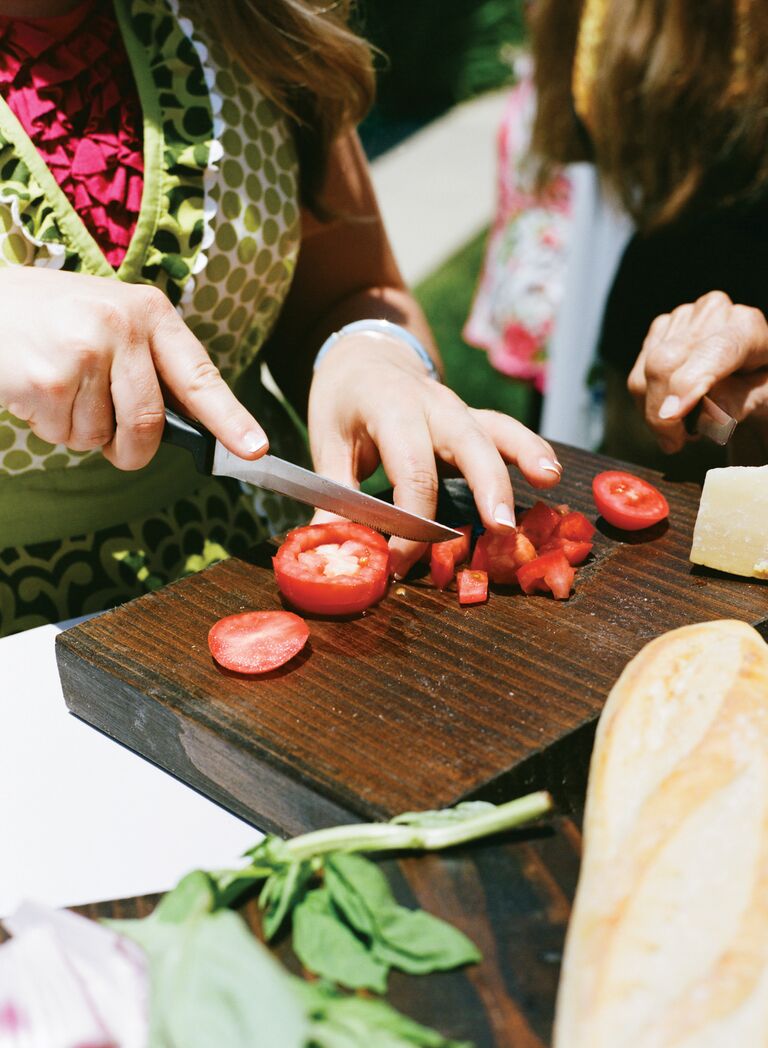 This theme is recommended for any to-be-wed who considers herself a foodie or wants to get more comfortable in the kitchen. It's also awesome for a coed couples shower. Bring your party to a cooking class or hire a chef to show you the ropes at home (just make sure you have enough space and equipment). See if any restaurants near you offer cooking classes or chefs that make house calls. 
3. Charity Bridal Shower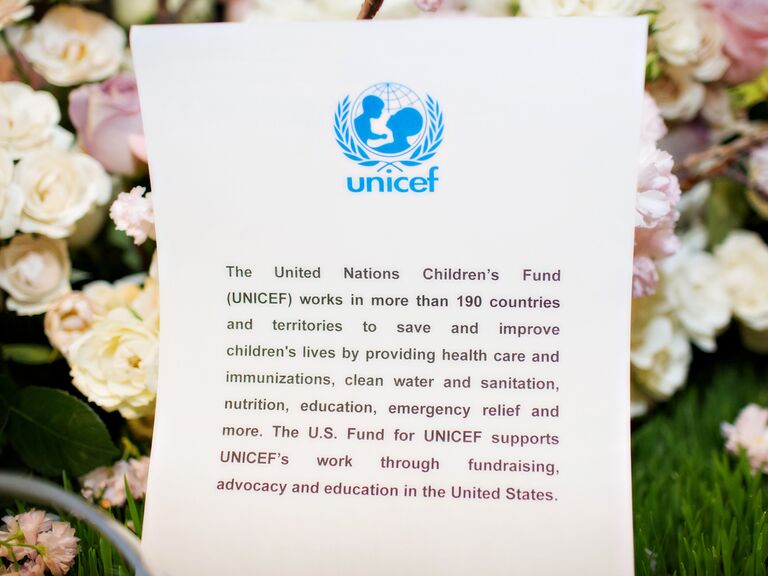 For the couple who's lived together for a while and don't see the need for traditional shower gifts (like cookware and bath linens), why not use your shower to pay it forward? It could also work for anyone who'd rather not be the center of attention at a gift-giving extravaganza. Instead of having guests bring gifts to the bridal shower, guests give a donation to benefit the couple's favorite charity. The best party is you can make it easy for them by linking a charity of your choice directly to your registry through The Knot Gifts Back.
4. Honeymoon Bridal Shower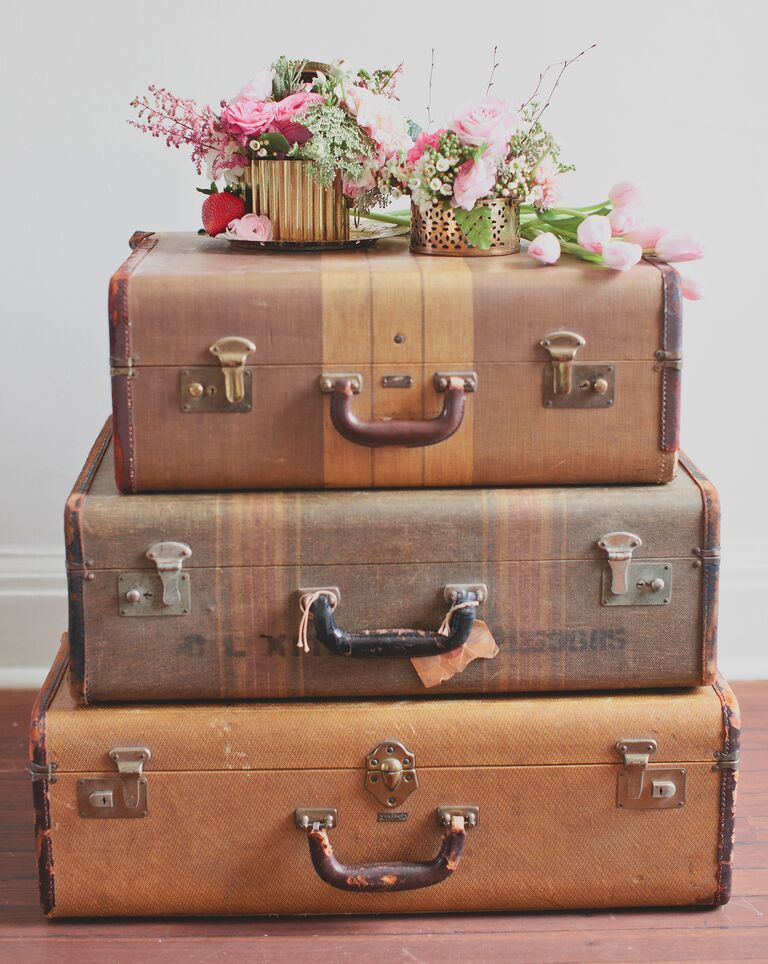 Here's an awesome way to get psyched about your upcoming honeymoon. Let wherever you're headed on your postwedding trip inspire the festivities. Your destination can inform the food, gifts, décor, music and activities. Guests can bring gifts the couple can enjoy on their honeymoon, like dinner at a nice restaurant in their honeymoon location, couples massages or a private tour guide to take them around. Be wary though—some may immediately think of an R-rated party when they hear "honeymoon shower," so maybe call it a travel shower to keep it more appropriate for a range of guests.
5. Artful Bridal Shower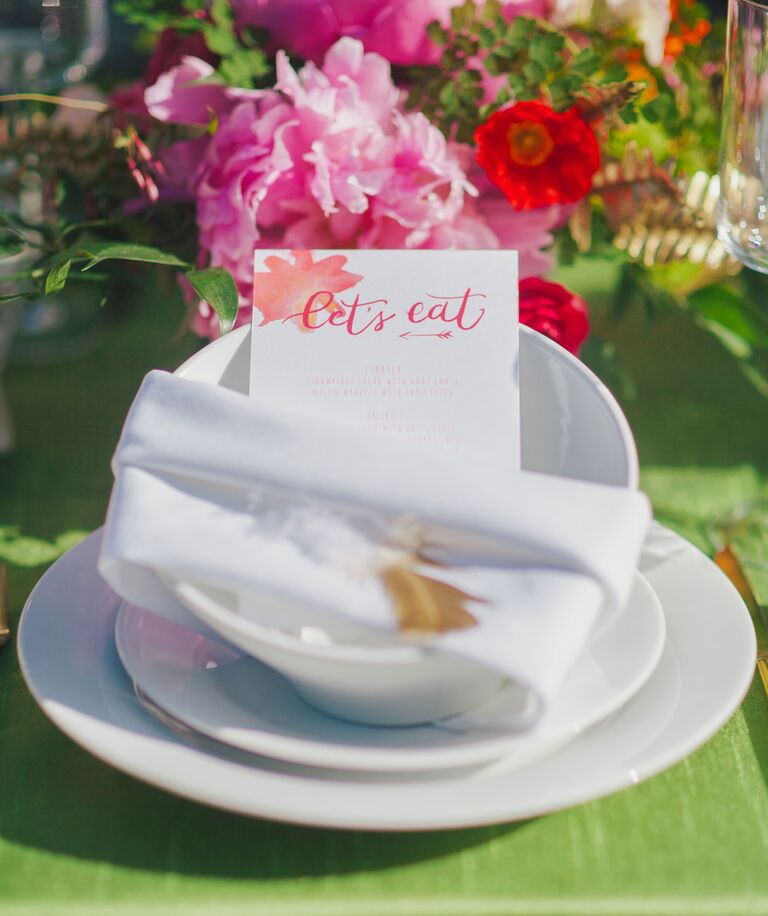 Enroll in art school with a painting, drawing or sculpture class. Or if you prefer to look at art instead of make it, host a party in a gallery. Art classes can often have a high price per person, so see if you can negotiate a group rate or bring in an independent instructor to your home.  If you can't swing it, have a crafty friend lead DIY how-tos (like make-your-own flower crowns) for a cool, artsy project your guests can take home with them. At the very least, play with watercolor details, art-related servingware or funky graphic prints to fit the theme. 
6. Mixology Bridal Shower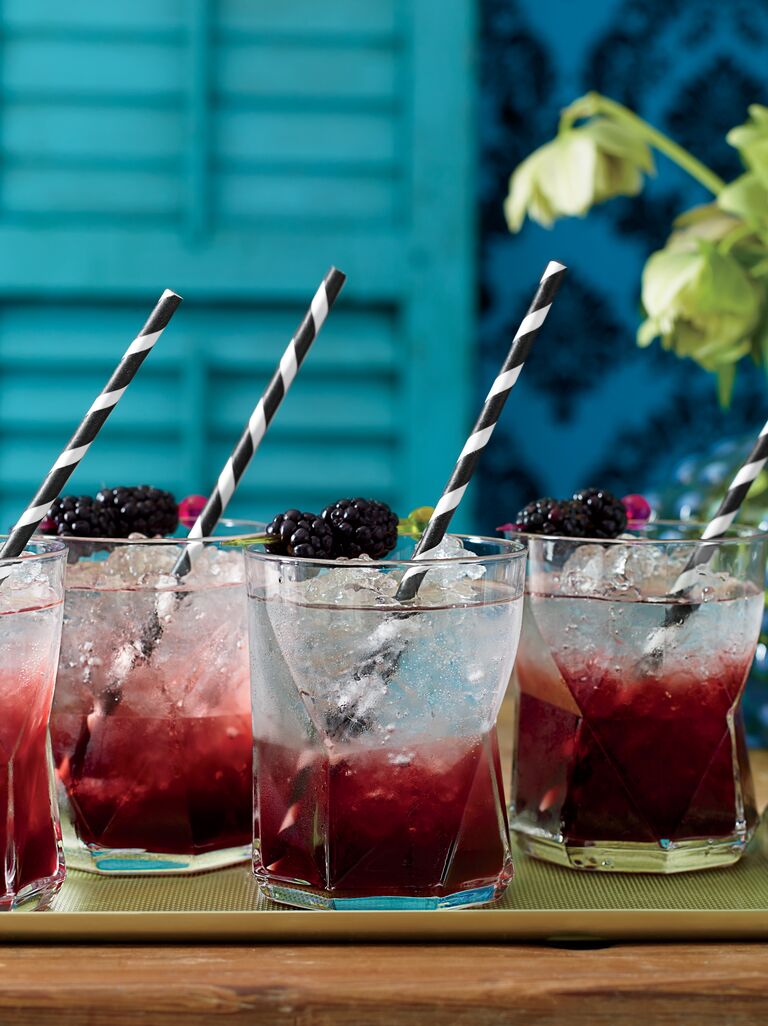 This type of shower is best suited for a classy cocktail hour instead of a more casual daytime get-together. Hire a local bartender—from your favorite bar or from a bartending school—to come and show you how to make some fun cocktails. An old-fashioned mother of the bride may not feel comfortable in this swanky setting. She may warm to the idea if you still plan to include at least one or two traditional shower details, like the gift opening or a classic shower game. Figure out a way to involve her too—perhaps she could choose the menu.
7. Stock the Bar Bridal Shower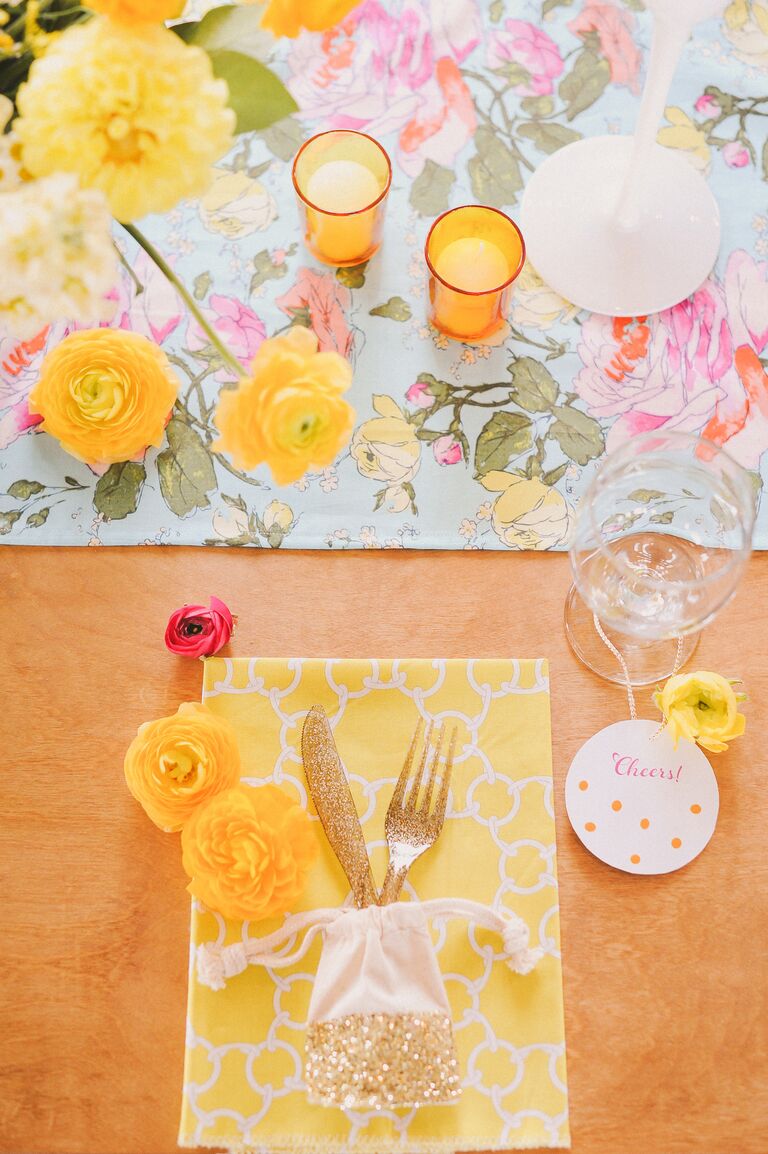 A stock the bar party is just right if the to-be-weds are big wine and cocktail drinkers with a wedding registry full of cool barware. This shower is a little different from your typical wedding shower because guests are expected to bring either an alcohol-centric item from the couple's registry (such a cocktail shaker, wine glasses or ice molds) or a nice bottle of alcohol (wine, liquor, fancy mixers and so on) to help them stock the bar in their newlywed home. Bonus: If you're in search of a good couple's or coed wedding shower idea, this is it. What better way for their closest friends to meet, mingle and celebrate the happy duo you all have in common?
8. Destination Bridal Shower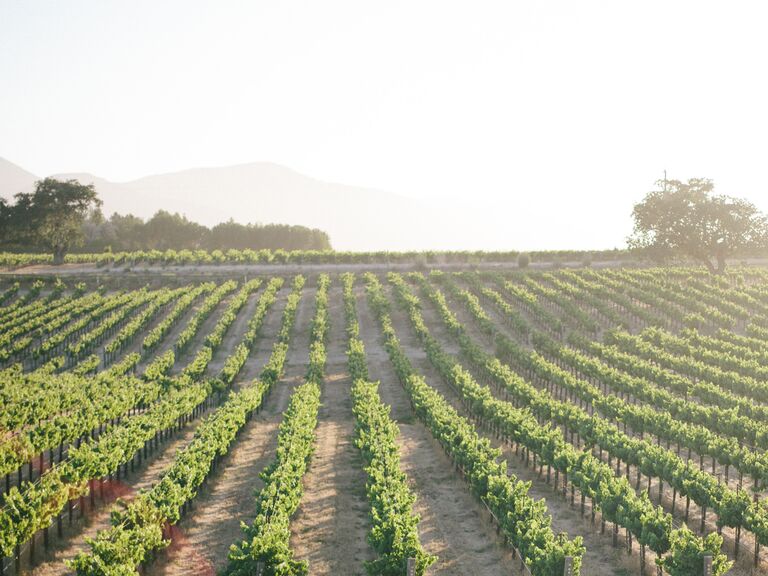 Feeling fancy? Keep your bridal shower guest list on the smaller side and plan a weekend away at the beach, spa, vineyard or wherever your heart takes you. But, of course, a destination shower is going to be more expensive than a regular shower, so consider combining the shower and bachelorette party so your crew won't have to travel for multiple events.
9. Couple's Shower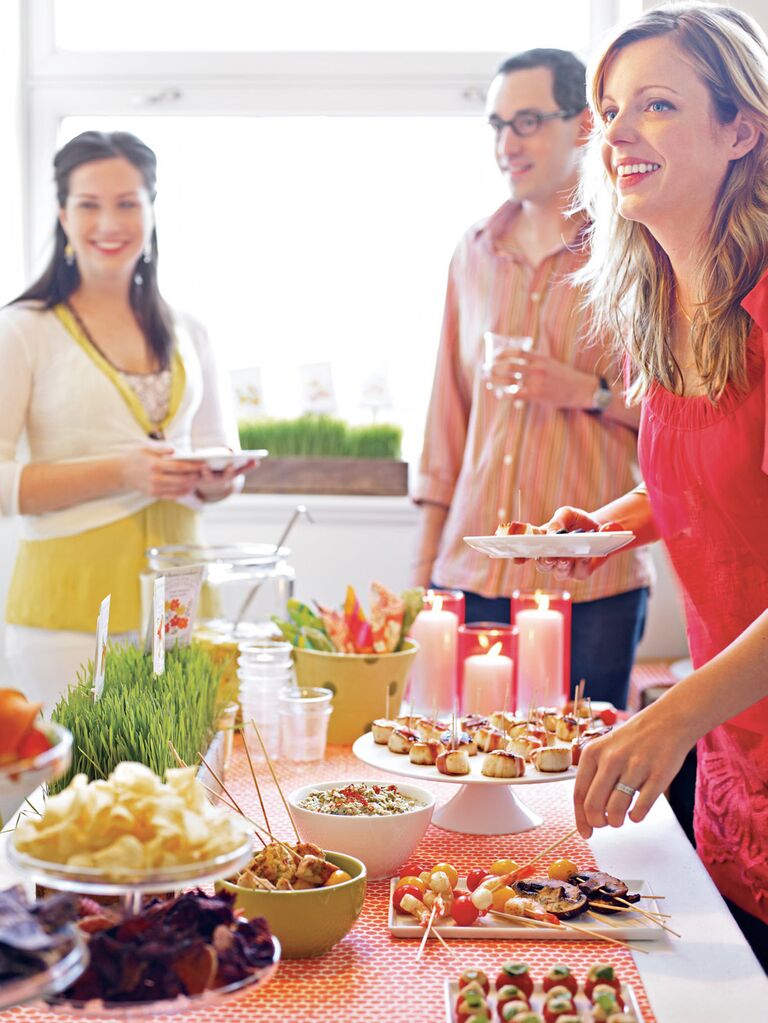 This one's ideal for couples who want to buck tradition and celebrate together. A wedding shower doesn't have to be only for the bride. We love the idea of a couple's shower, where anyone who's close to the soon-to-bes can attend. It can range from an afternoon barbecue to a cocktail party at your favorite restaurant or bar. You can still make time for gift opening, play games and swap stories—just make sure everything is geared toward both partners and not just the bride.
10. Outdoorsy Bridal Shower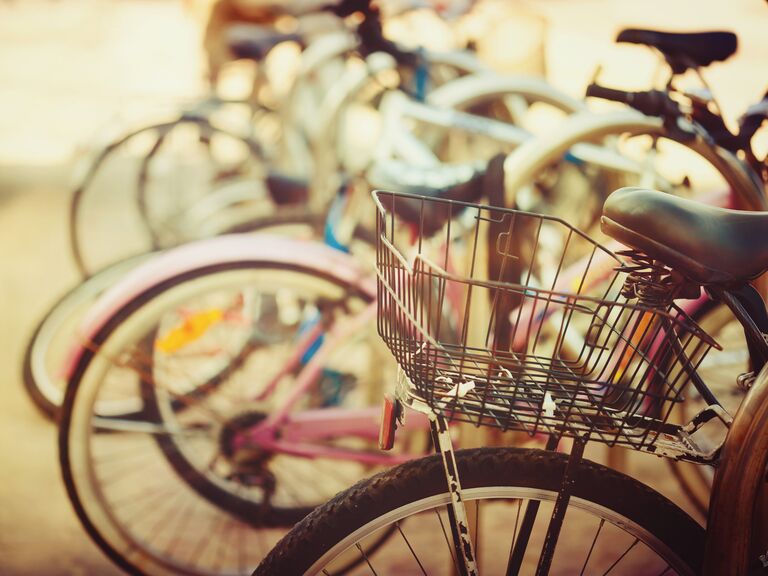 Kick off with a small party like brunch at someone's house, open gifts and then head out for a fun, outdoorsy activity like a hike or bike ride. Sure, it's a little unconventional, but it can definitely work for the right crew. Make the activity optional and for all ability levels. If the bride's grandmother can't handle a steep walk on the trails, look for something everyone can do.
11. Craft Bridal Shower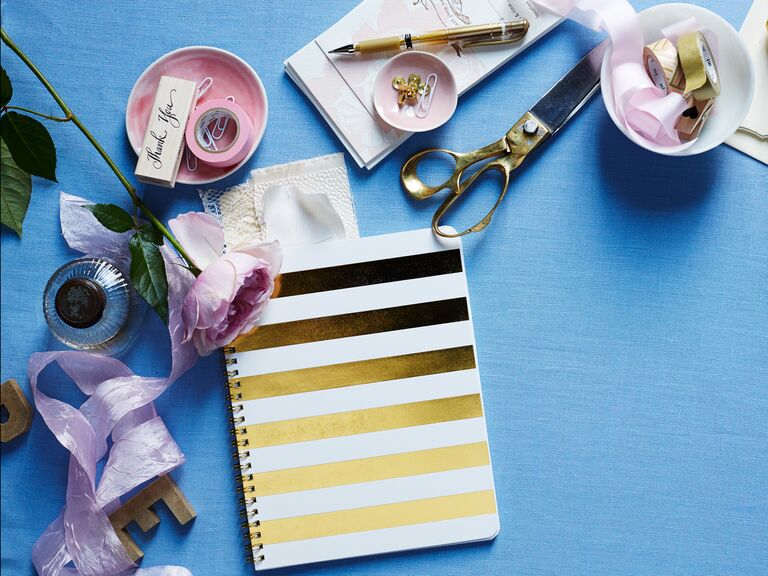 The focus of this type of shower is to get hands on and make a DIY project. These days, there are tons of options, like flower arranging, candle-making, painting ceramics or making Valentines or ornaments if it's around a holiday. Go to a class or have an instructor come to your home to take everyone through the craft step by step. Buy pretty boxes and ribbon to wrap up each guest's finished product to take home. Word to the wise: Avoid making anything that'll actually be used at the wedding, like DIY escort cards or programs (you're not inviting everyone over just to put them to work). Make the craft something guests can take home as a favor. Another thing to keep in mind: Crafts can get messy, so be prepared with cleaning supplies or pick a studio where they'll take care of cleanup for you.
12. Green Bridal Shower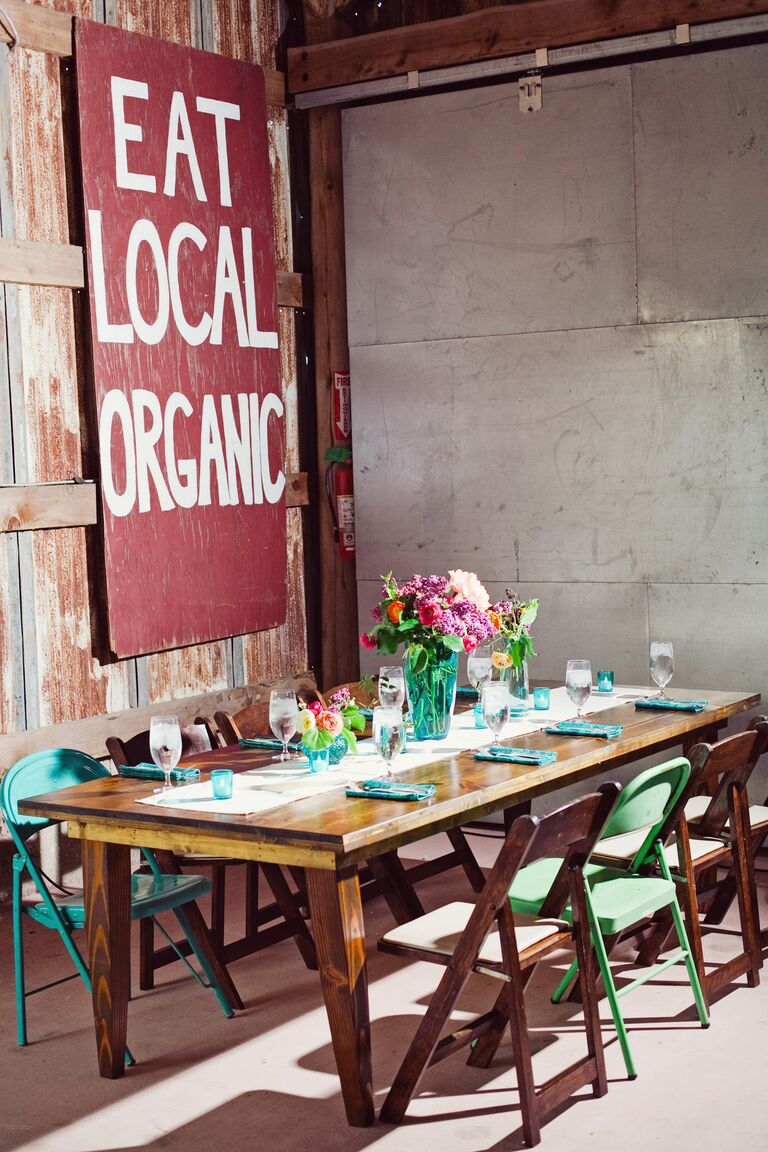 For the earth-conscious bride, throw an eco-friendly shower with a small carbon footprint, from the potted plant centerpieces to the gifts wrapped in recycled kraft paper. A garden or courtyard makes an ideal setting so nature can take center stage. To avoid waste, send paperless invitations or use recycled paper and have your invitations printed with soy ink. Tree saplings, lavender sachets or soy candles make great eco-friendly favors. And hire a caterer who specializes in organic cuisine or cooks with locally grown ingredients and ask a local baker to make vegan treats for dessert.
13. Tea Party Bridal Shower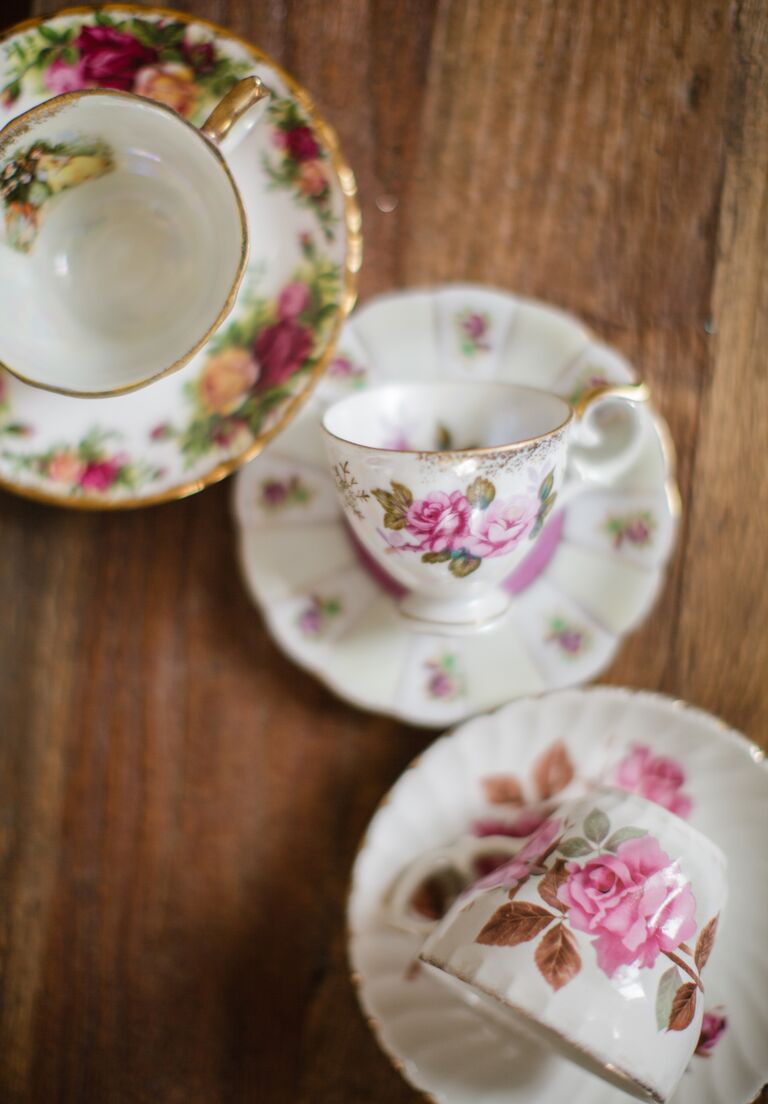 Possibly one of the most classic wedding shower themes of all, a tea party is an OG favorite typically held at someone's home, country club or teahouse. But just because it's a tried-and-true idea doesn't mean you can't put your own creative spin on it. Create a bohemian vibe with colorful lanterns and low-slung seating or try a more quirky and whimsical aesthetic, like something out of Alice and Wonderland. As favors, set up a loose-leaf tea bar for guests to create their own take-home treat. 
14. Pool or Beach Party Bridal Shower
Warm weather and sunny skies call for a waterfront celebration, don't you think? Take your shower poolside or head to the beach for the perfect outdoor fete. Serve frosty cocktails under bright umbrellas, get some epic pool floats and play versions of your favorite games in the water. Some guests might prefer to dip their feet in, so plan some on-land activities too. A lot of public beaches have restriction on drinks, so if you opt for a seaside affair, you may have to have a booze-free shower.
15. Beauty Makeover Bridal Shower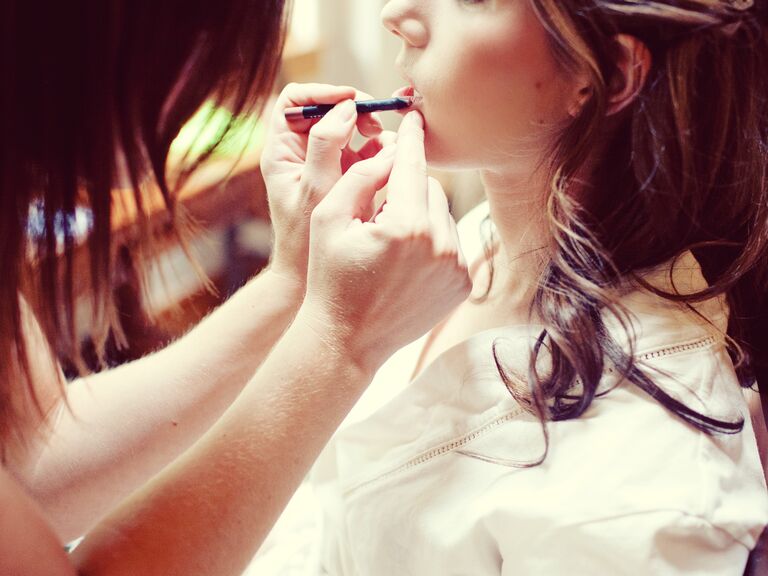 Pamper yourself and your guests and head to a blow-dry bar, nail salon or makeup studio. You don't want every minute of the shower spent getting done up (or to have people waiting a long time for their turn), so consider setting up multiple stations and hiring a few stylists to get through everyone in the group while leaving time for refreshments and gifts.
16. Champagne Brunch Bridal Shower
A boozy brunch bridal shower theme is always a win. Grab some Champagne and assorted juices. Set up an omelet station if you plan on hosting it at your place or a friend's. For a hassle-free affair, head to your favorite brunch spot in town. Your friends will love sipping on mimosas and enjoying time together before your Big Day. 
17. Black Tie Affair
Everyone loves an excuse to dress up. Invite your best gal pals to get dolled up to celebrate your upcoming wedding. For this bridal shower idea theme, serve some bubbly in fancy glasses and be sure to decorate with all the sparkles and glitter you can find. Whether your guests rock their old prom dresses or sport their favorite cocktail dresses, you will definitely want to capture pictures of them looking their finest. 
18. Pajama Party Bridal Shower
​For the more laidback group, forgo the fancy attire and invite everyone to kick it in their PJs! To master this cozy wedding shower theme, you'll need pizza, popcorn, and your favorite chick flicks on hand. Encourage everyone to get comfortable in their pajamas, robes and slippers, and get ready for the best movie night ever. 
19. Camping Wedding Shower
​You and your best friends are going to have plenty of opportunities to dress to the nines around your wedding (Hello, wedding rehearsal, ceremony and post-wedding brunch!). So why not take this chance to go the rustic route and get in touch with nature? Go on a camping trip or set up some tents and bonfire pits in your backyard for a down-to-earth bridal shower theme. Cook up some hot dogs and roast marshmallows. Don't forget to bring some ghost stories, too!