Bridal Showers Invite Etiquette Q&A
Confused about the bridal shower guest list? Here, solutions to your top questions.
by the knot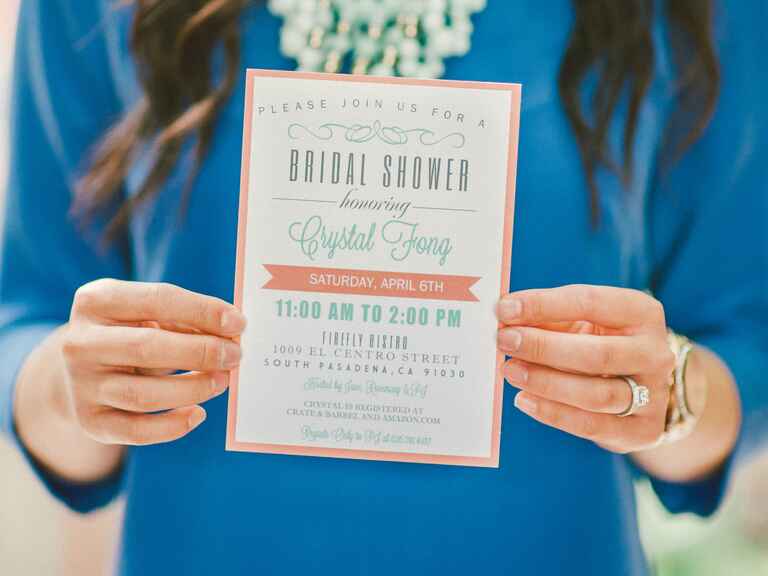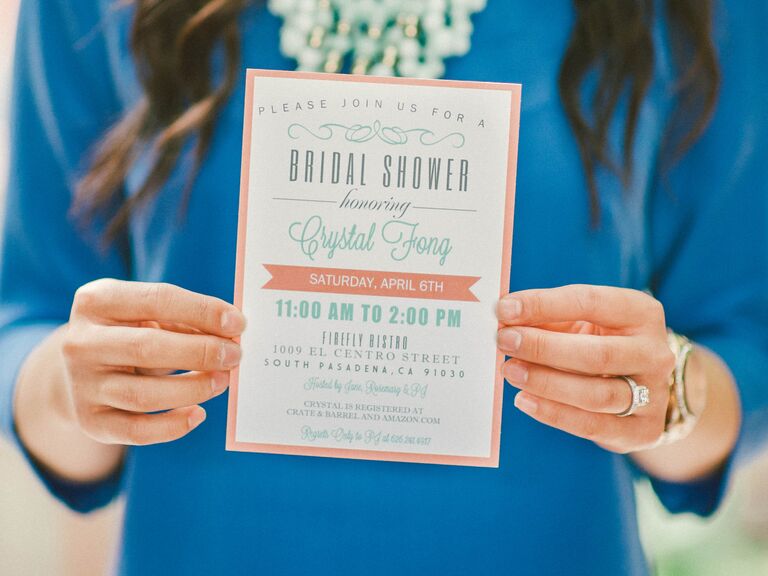 photo by
Emily Blake Photography
Q: Who's invited to the bridal shower -- every female invited to the wedding, or just the ones the bride knows well?
A: Unless you're having an intimate wedding, you needn't invite every female wedding guest. Bridal shower guests generally include the bride's closest female friends and relatives, and sometimes those of the groom -- especially if his mother is hosting or helping to plan the party. All shower guests should be invited to the wedding, but that doesn't mean everyone who's invited to the wedding has to attend the bridal shower.
Q: Does the groom attend the bridal shower?
A: Grooms usually don't attend showers -- unless it's a coed shower (sometimes called "couple" or "Jack and Jill" shower), which is for both sexes. Many women love the "girls only" shower aspects (tea, lace, girl talk). But if you want your sweetie there, make it known you'd prefer to have a couple shower -- a party for both of you with a coed guest list. If you want a traditional bridal shower but would like your groom to make an appearance, nothing says he can't -- he can even carry all the presents home. Just be sure he's comfortable with the cameo.
Q: We have ordered 25 beautiful bridal shower invitations. Should the bride get one, or is her invite implied, since she is the guest of honor?
A: Many bridal showers are a surprise (even if the bride knows it's coming), so the bride doesn't get an invite. If she does know about the shower, I think you're right: It's understood that as the guest of honor, she'll be there (you, as hostess, will make sure of that!). Still, an invite makes a great keepsake. You might want to set one aside for her, especially if the invites are super-gorgeous -- she can include it in her wedding album.
Q: I will be inviting several people from the East Coast to my wedding (on the West Coast). Should I send bridal shower invitations even though I know they can't attend, or will this look like a ploy to get more gifts?
A: It's a nice gesture to send them shower invites even if you know they can't attend -- it shows them they're important to you and that you would have wanted them there. I can't imagine your closest friends and relatives would see an invitation as a gambit for presents.