Kate Middleton Did Her Own Wedding Makeup–Here's How to Recreate the Look
The Duchess tapped a celebrity makeup before the event.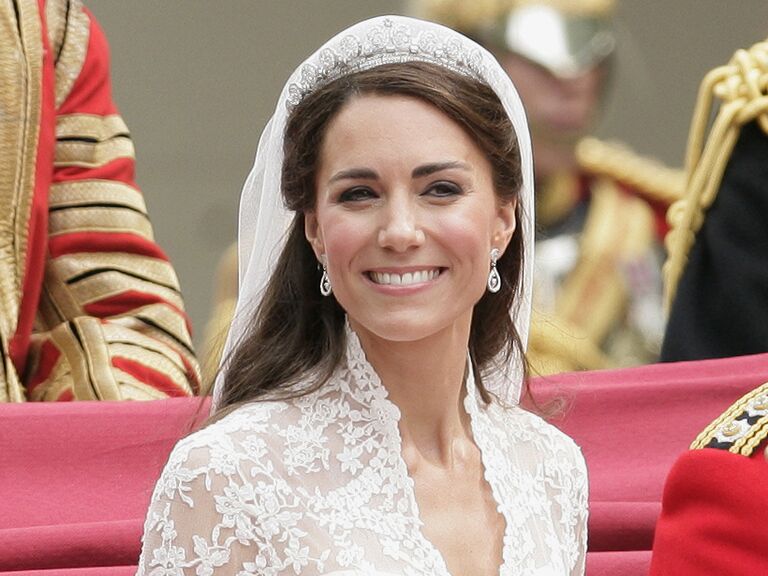 Max Mumby/Indigo / Contributor / Getty.com
We have included third party products to help you navigate and enjoy life's biggest moments. Purchases made through links on this page may earn us a commission.
Flushed, rosy cheeks is one wedding beauty trend we can't get enough of. Extra blush on your big day has been a popular look for years—largely due to Kate Middleton's wedding makeup. For her wedding to Prince William, the Duchess of Cambridge rocked pink cheeks paired with a gray smokey eye. The look was both classic and on-trend. Plus, it perfectly complemented her glamorous wedding hairstyle (which involved a tiara Queen Elizabeth II lent to Middleton) and her custom Sarah Burton wedding dress. Despite being totally different from Meghan Markle's no-makeup makeup look, we're still swooning over Middleton's fresh-faced glow. If you're hoping to wear a similar look on your wedding day, we rounded up everything you need to know about Kate Middleton's wedding makeup.
The most notable fact about the Duchess' wedding makeup is that she did it herself. While we always encourage couples to work with a professional makeup artist, there are reasons you might choose not to. However, Catherine didn't totally go it alone. Reportedly, she worked with Bobbi Brown makeup artist Hannah Martin ahead of the royal wedding. (Psst: If you choose to DIY your wedding day makeup, we highly recommend taking this approach.) Schedule an appointment (or two) to go over the best products to use, design your makeup look and perfect the application process.
A professional's help is especially important when trying to master this fresh-faced glow, as blush can be tricky to apply. Not only is it one of the first products to fade throughout the night, the placement can completely change the overall effect. Blush applied on apples of the cheeks softens the face and makes it appear less angular (which is especially perfect for to-be-weds who want a fresh, romantic glow). But rouge applied along the cheekbones creates a lifted, sculpted look (great for those who want a sultry, contoured appearance).
To achieve Kate Middleton's wedding makeup look, you'll also need to create her signature gray smokey eye and fresh-faced glow. Wondering how to make it happen? We have all the details below.
Kate Middleton's Wedding Makeup Artist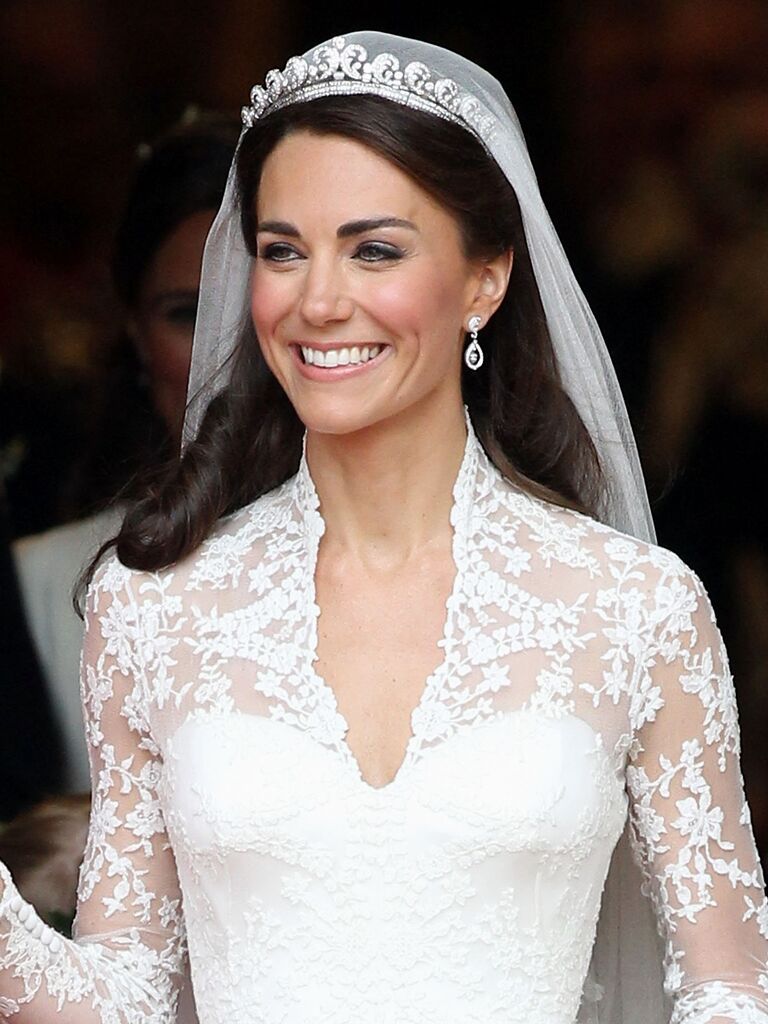 While Kate Middleton decided to do her own makeup on the actual wedding day, she did call in help before the event. The Duchess worked with celebrity makeup artist Hannah Martin to create her signature smoky eyes and flushed cheeks look. The two reportedly worked together to create her look for the big day: a dewy complexion, shimmery gray smokey eye, neutral lip and flushed cheeks.
Kate Middleton's Wedding Makeup Products
For her wedding day makeup, Kate Middleton used Bobbi Brown products. While the royal family typically doesn't endorse beauty products, Middleton has vocalized her love of Bobbi Brown products in the past, so it makes sense she'd use them on her wedding day. After all, your wedding day isn't the best time to test out something brand new. Stick with formulas, brands and products that you feel comfortable with. That way, you'll be able to enjoy your nuptials instead of worrying about your makeup.
Kate Middleton's Wedding Makeup: Get the Look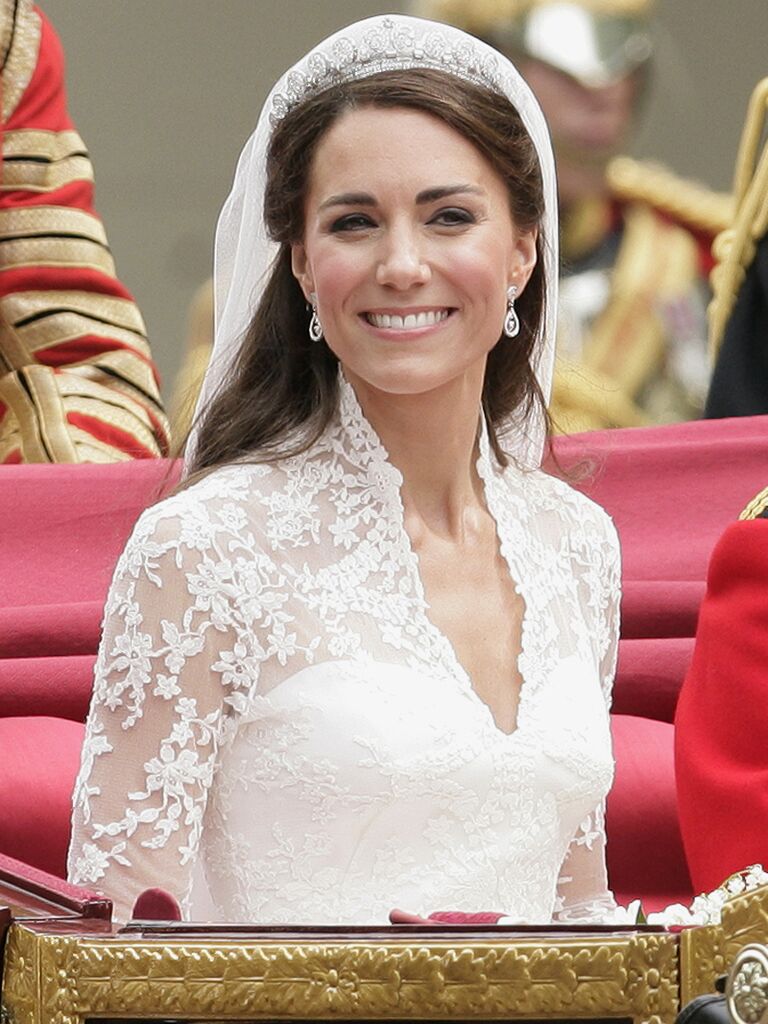 Obsessing over Kate Middleton's timeless beauty look as much as we are? Here's everything you need to know to recreate the look yourself. While some of the products the Duchess used are no longer made, we rounded up similar items as well as ones that are still in stock.
Create a Flawless Base
The key to creating a gorgeous wedding day makeup look is to start with a great base. Get the Duchess' radiant glow by using a medium-coverage foundation, which will give you a flawless-yet-natural finish. Use a lighter concealer under your eyes and on the high points of your face (middle of your forehead, down the bridge of your nose, and the middle of your chin) for a brightened effect. Then, lightly powder to set everything and finish with a setting spray.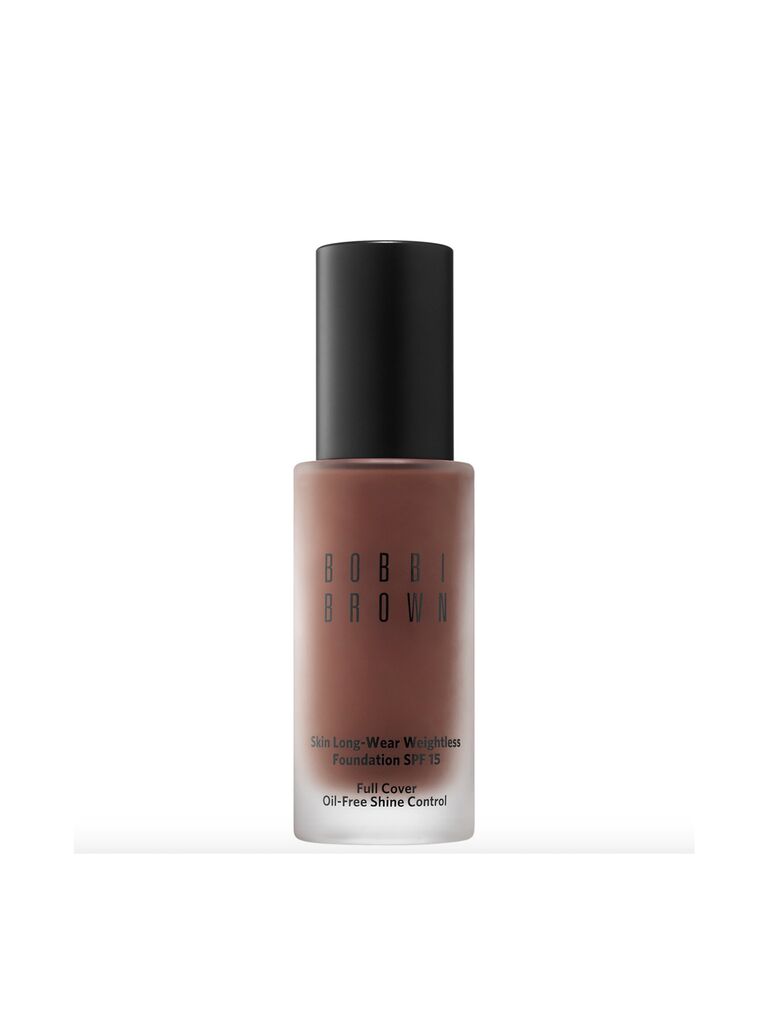 Bobbi Brown Skin Long-Wear Weightless Foundation SPF 15, $49, Sephora.com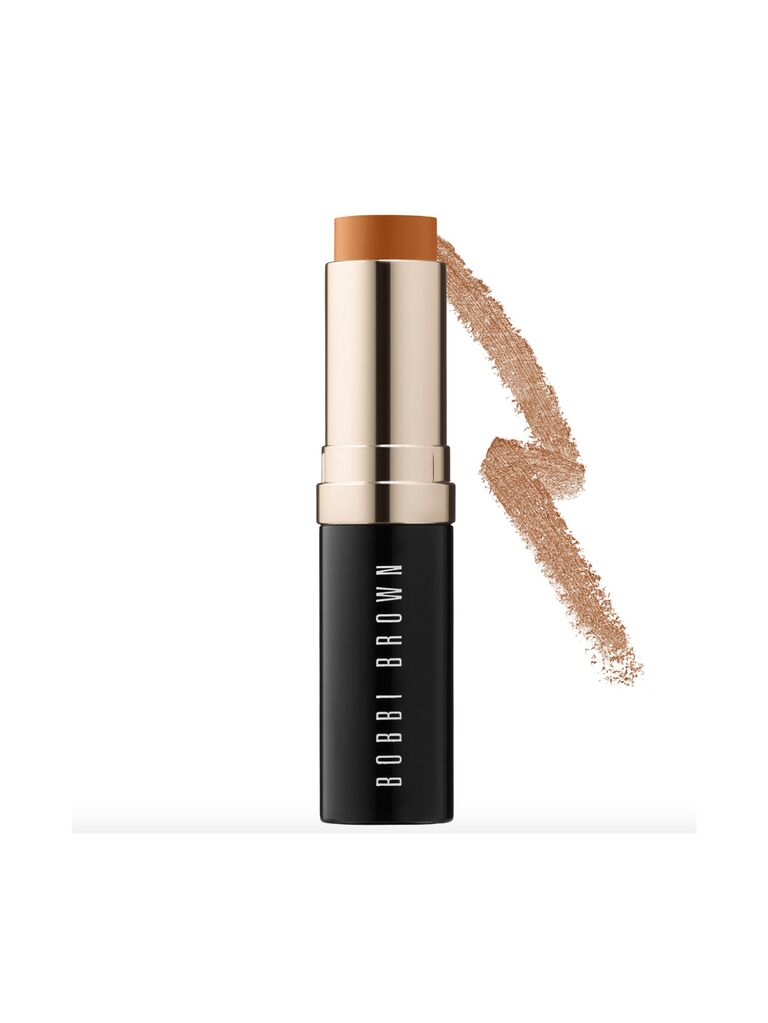 Bobbi Brow Skin Foundation Stick, $49, Sephora.com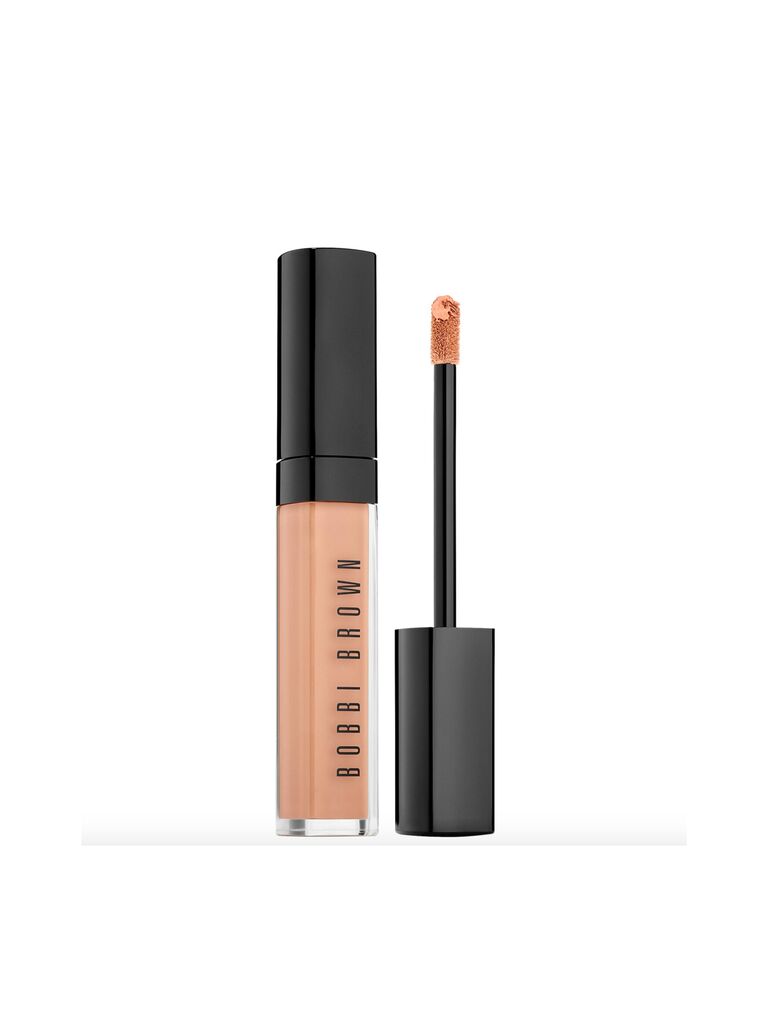 Bobbi Brown Instant Full Cover Concealer, $32, Sephora.com
Create a Dramatic Smokey Eye
Next, draw attention to your pretty gaze with a neutral smokey eye. Middleton opted for a gray-toned look, which is a touch more dramatic than a smokey brown eye. Get the look by sweeping ivory eyeshadow across your entire lid for your base. Next, place swipe a matte gray shade across your crease. This will effectively contour them, which will make them look more defined. Then, smudge a metallic hue on the bottom of your lashes to brighten up your eyes. Add a touch of allure by applying a gel eyeliner along your top lash line. Finish the look with a smudge-proof mascara (to protect from any happy tears, of course).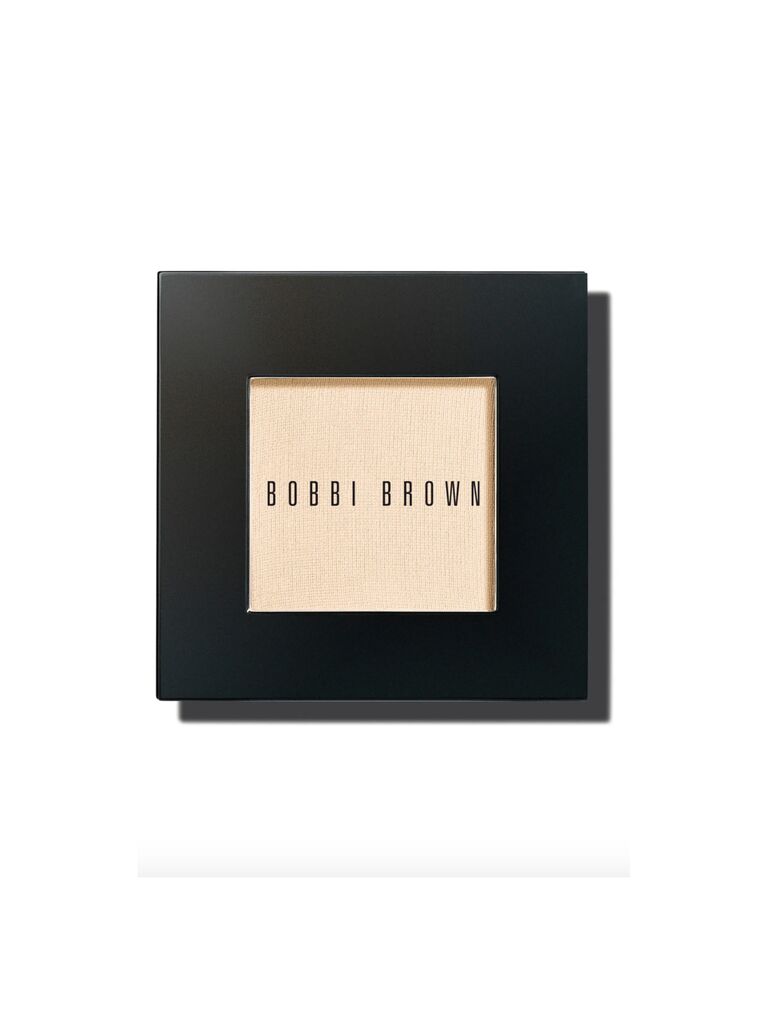 Bobbi Brown Eyeshadow in Ivory, $28, Nordstrom.com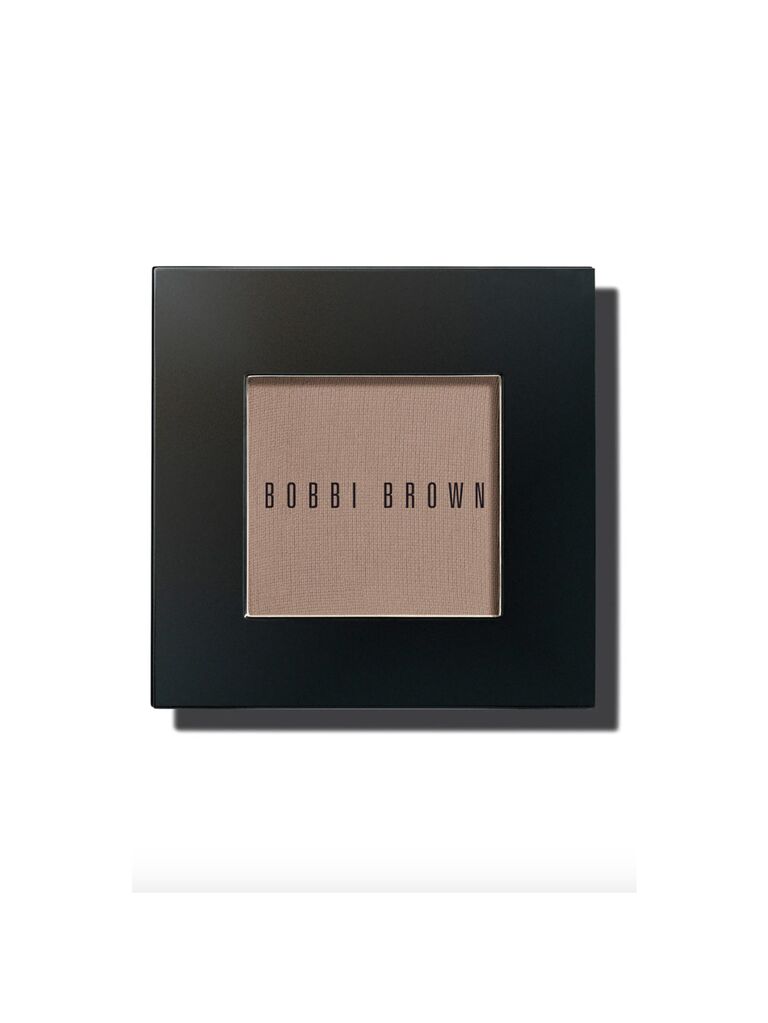 Bobbi Brown Eyeshadow in Cement, $28, Nordstrom.com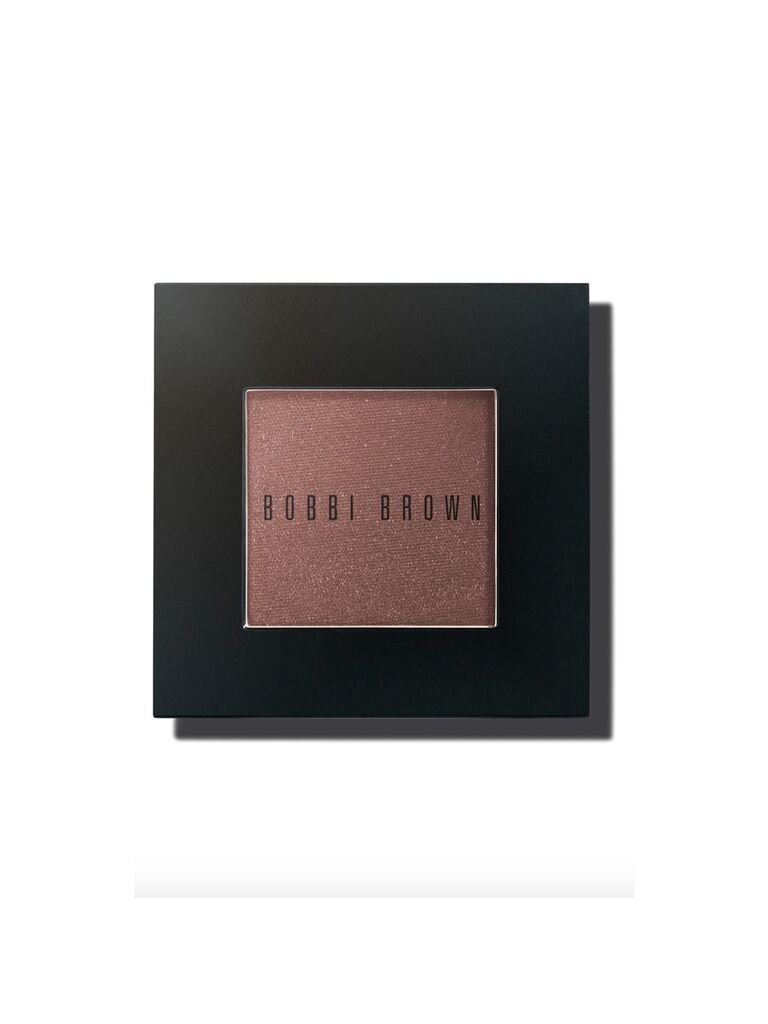 Bobbi Brown Metallic Eyeshadow in Cognac, $28, Nordstrom.com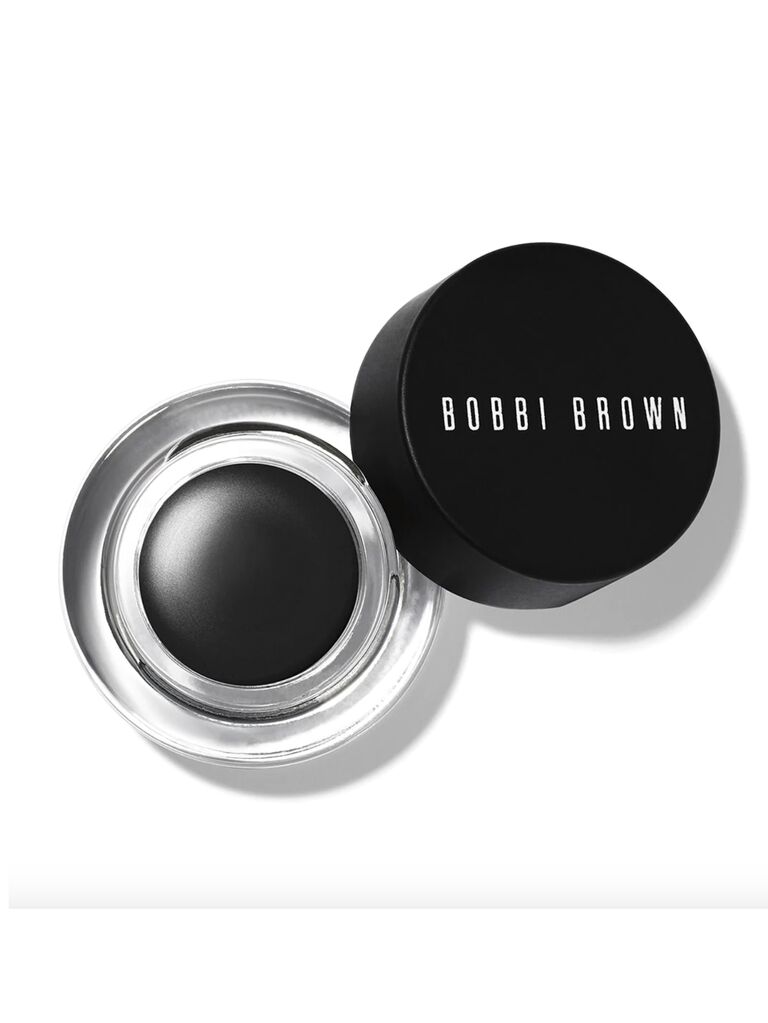 Bobbi Brown Long-Wear Gel Eyeliner, $28, BobbiBrown.com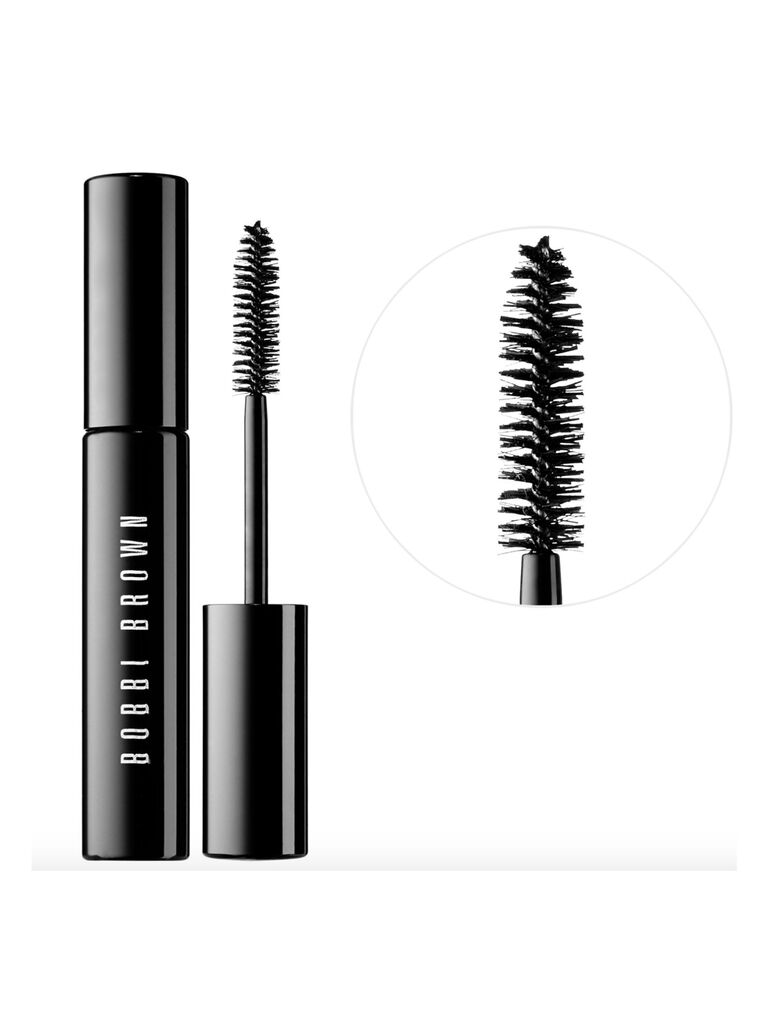 Bobbi Brown No Smudge Mascara, $32, Sephora.com
Add a Rosy Flush to the Cheeks
Time for the product you've been waiting for. To achieve the Duchess' pretty flush, you'll need two different products: a matte blush and a shimmery one. Apply the matte shade onto the apples of your cheeks. Hint: To find the apples of your cheeks, smile. The front parts that pop are the apples. (Pro tip: Don't apply blush past the middle of your eye towards your nose, as that will close off your face.) Once you've achieved a rosy glow, swipe the glittery shade up along your cheekbones for an elongated, defined look. Plus, the shimmer will act as a natural-looking highlighter. Make sure you use setting spray on your cheeks to ensure your rouge stays put throughout the night.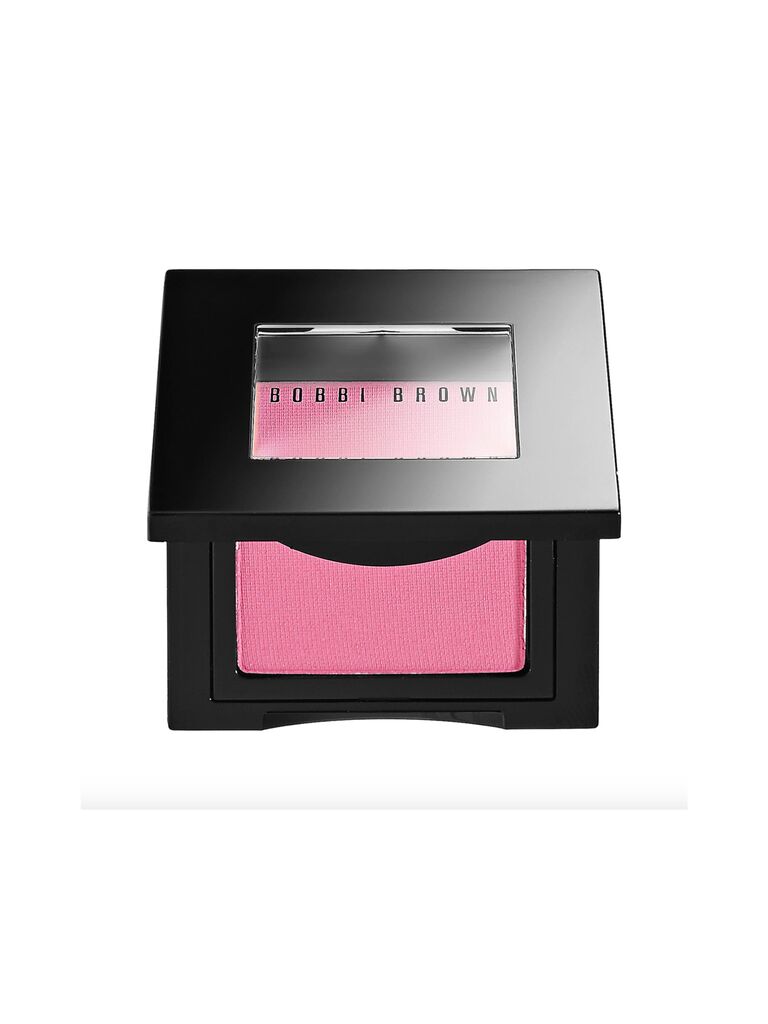 Bobbi Brown Blush in Pale Pink, $34, Sephora.com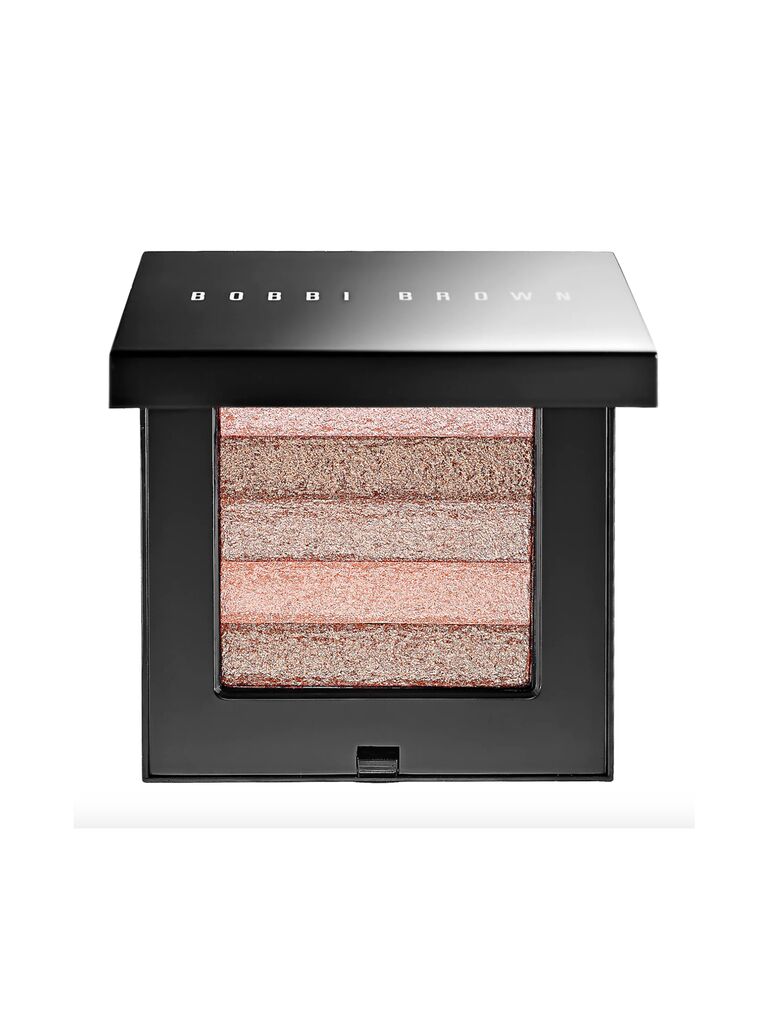 Bobbi Brown Shimmer Brick in Pink Quartz, $48, Sephora.com
Enhance the Lips
The final step of Kate Middleton's wedding makeup look was her lips. To balance out the dramatic smokey eye and flushed cheeks, the Duchess wore a neutral pink lip with gloss on top for a smooth, plump pout. To get the look, swipe on a muted pink lipstick with a satin finish and top with a clear gloss. You'll get fresh, kissable lips in an instant.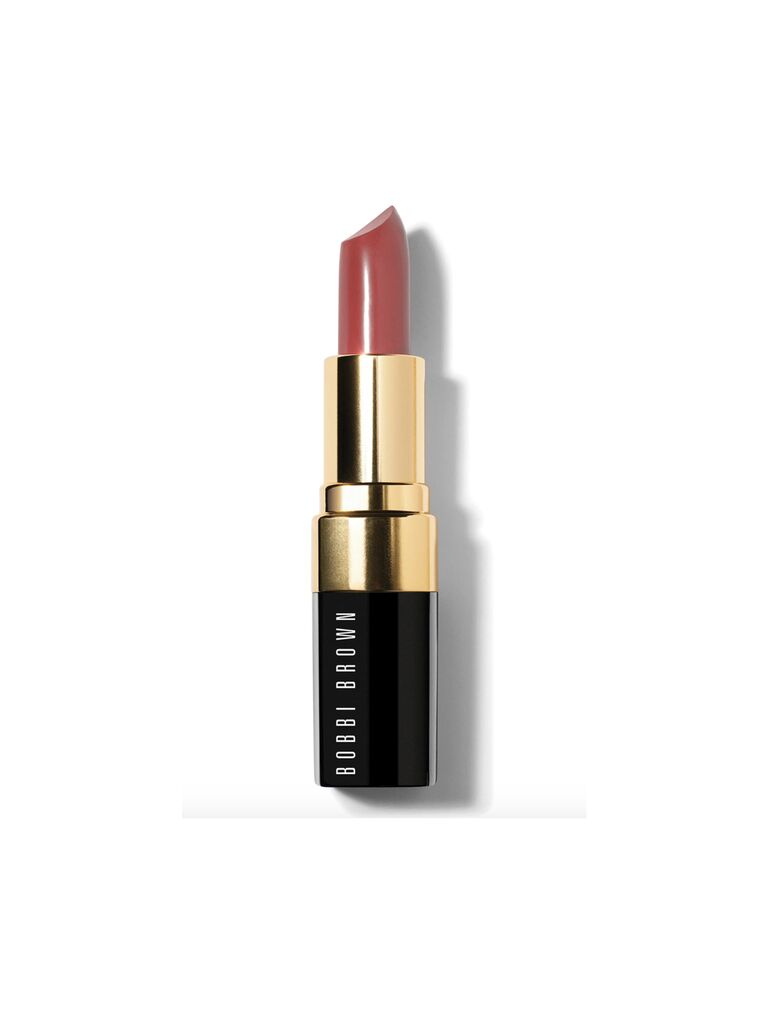 Bobbi Brown Lipstick in Sandwash Pink, $29, Nordstrom.com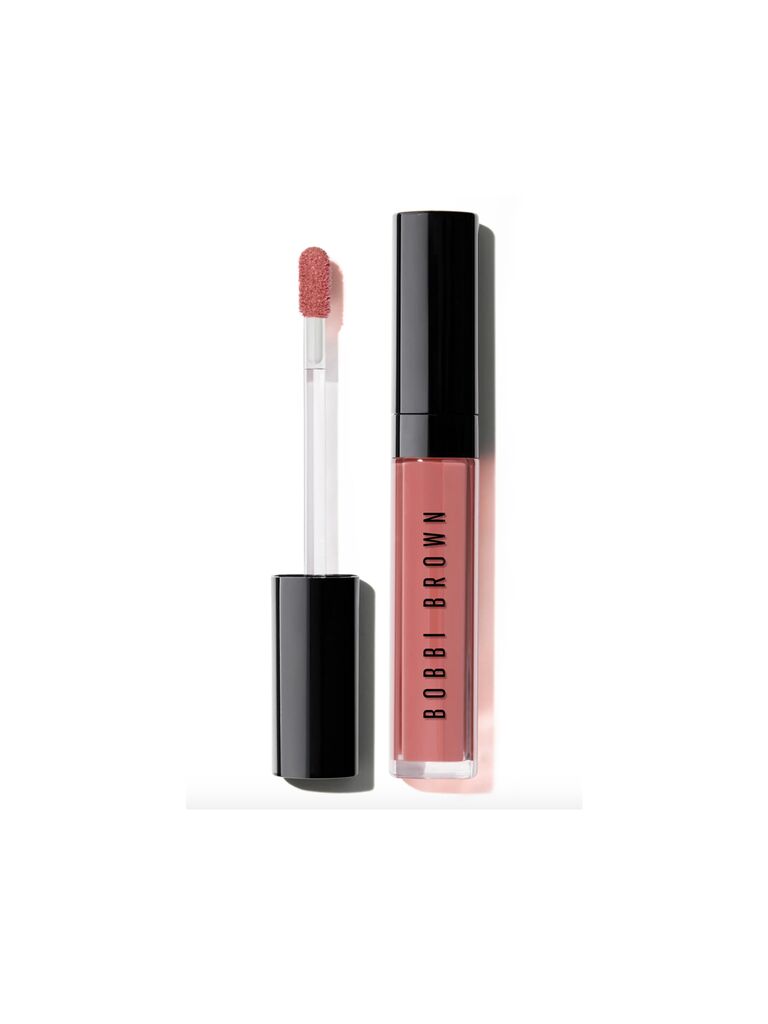 Bobbi Brown Crushed Oil-Infused Lip Gloss, $29, Nordstrom.com