Download Lasting, a New App That Keeps Your Marriage Healthy
The latest postwedding to-do will proactively strengthen your marriage.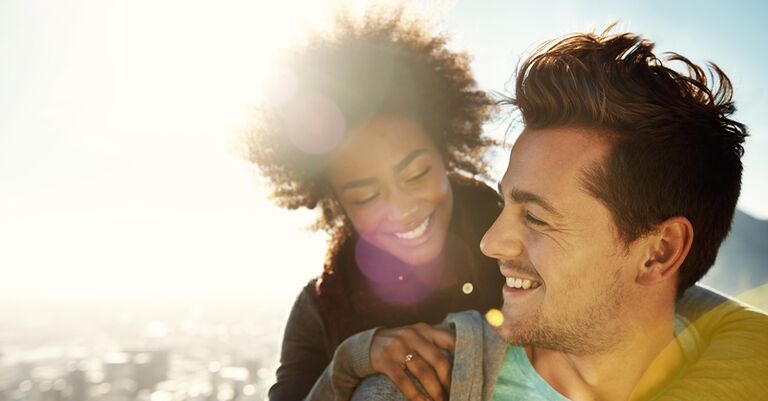 iStock
After the wedding comes the requisite postwedding to-dos, like reviewing your vendors and writing thank-you notes. But now there's a new to-do that you shouldn't ignore, and that's downloading Lasting, a new marriage health app. While we love helping you plan your wedding, we also want your marriage to remain strong, happy and healthy. Just like you may have opted for prewedding marriage counseling to tackle life questions and situations together, Lasting helps couples (both to-be-weds and newlyweds alike) proactively build their relationships and marriage health.

Available on iOS and Android, Lasting gets to know a couple's relationship and creates a program just for them, based on more than 125 research studies and decades of research work. The personalized app includes hundreds of five-minute sessions, exercises and quizzes to proactively keep a relationship strong, grow in a wide variety of marital areas (such as communication, conflict and sex), and embed healthy habits into daily married life.
Lasting allows partners to share and compare session answers by seamlessly syncing the answers, displaying them side-by-side, and grouping them into strength areas, growth areas and discussion areas. The app quickly and easily determines which areas are most important to discuss and work through together.
Lasting also offers a daily reminder system to prompt couples to maintain healthy marriage habits for a lifetime, like expressing appreciation, prioritizing emotional connection and asking about each other's day. Just as you go to the gym to maintain your physical health and fitness, Lasting is meant to be part of your daily routine to maintain your marriage health.
All couples receive a five-session introduction for free, which teaches the basics of how to build marriage health. A monthly subscription for $11.99 unlocks the entire Lasting program for two users (the primary user and their partner).
Download Lasting here.