This Percentage of Millennials Still Asks for Proposal Permission
And millennials are getting down on one knee during the proposal too.
by Ivy Jacobson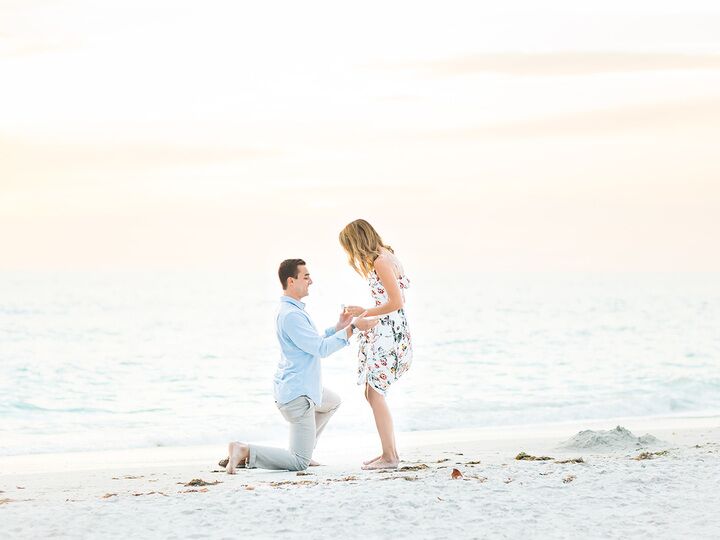 J Photography by Jessi Caparella
A new study conducted by JamesAllen.com, an online retailer of engagement rings and loose diamonds, reveals that millennials are more traditional than older generations when it comes to proposing.
The survey asked 2,000 married US adults about their experiences getting engaged and found that millennials are more than twice as likely to get down on one knee during the proposal than those over 44 years old. According to the results, younger generations spend nearly two-and-a-half times more on the ring than middle-aged couples—an average of three months' salary. The study also reveals that 63 percent of millennials asked a parent's permission before proposing, while only 20 percent of respondents currently older than 44 years old observed this practice when they popped the question.
"Millennials have a reputation for shunning tradition, but our survey found that when it comes to proposals they're actually the most conventional generation," says Oded Edelman, cofounder and CEO of JamesAllen.com. "What we're seeing in our business is that millennials embrace tradition but also want to make the proposal unique."
Almost 40 percent of couples between the ages of 18 and 34 made sure there was something different about their proposal—by compiling a video presentation or traveling to an exotic destination, for instance—as opposed to just 15 percent of older generations. 
The study also found that:
There's a geographic difference in ring price, with Northeasterners spending twice as much on bridal jewelry before popping the question as those living in the Southwest.
Respondents were split on whether it's preferable to design the engagement ring together or to surprise the recipient with the ring (38 percent versus 39 percent).
The average time spent planning a proposal is approximately seven weeks.
Couples between the ages of 18 and 34 are more than seven times more likely to share news of their engagement on social media than those over 44. 
Looking for an engagement ring? Shop here.