I Advise CEOs and Celebs: Here's What to Do With Money in Your 20s and 30s
A financial advisor to the stars reveals 15 money habits to establish when you're young.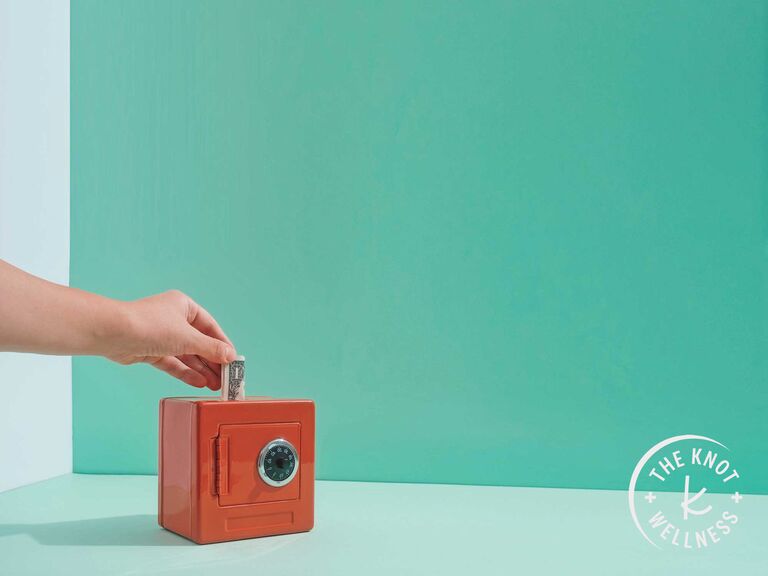 Stocksy
For 12 years, I was a stay-at-home mom and an active one at that. Between shuffling and helping out with my children's sports teams and the local library foundation, there was something missing within my already-chaotic schedule. Before motherhood, I already held my MBA and started leveraging my finance background by teaching classes at my local YMCA. The courses were around helping women develop healthy financial habits and better understand finance.
After sessions, students would come to me with questions and concerns like, "I don't understand my statements. Will you explain this to me?" Or they'd note how their male brokers would speak over their heads. That was the precise moment when I realized there was a gap in education for women–and particularly, stay-at-home moms, like myself. That was when I decided to earn the necessary credentials to become a wealth advisor, helping women like me manage their money.
I recently marked my 20-year anniversary in this line of work after being hired by Morgan Stanley. Since 2001, my career has taken a turn and today I'm a Managing Director, Private Wealth Advisor, at Morgan Stanley. A lifetime student of finance, I've since earned my CFP and CDFA certifications and have also earned internal designations, including Family Wealth Director and Global Director, Sports and Entertainment.
But what do these accolades mean? My clients are highly successful executives, entrepreneurs, professionals and, yes, some unnamed celebrities who've amassed generational wealth. Based on what we've experienced together, including unexpected personal circumstances, challenging markets, career changes, liquidity events, life stages and many successes, here's why it's so important to build a solid financial foundation in private wealth management–and to start early.
What I Would've Done With My Money in My 20s and 30s
Understand Your Relationship With Money
Ask yourself some important questions about the thoughts, needs or concerns that come to mind when you think about money. Does it excite you, do you see it as a means or a necessity? Does this section make your heart palpitate with anxiety? What exactly is that sentiment, and in what areas can you improve your relationship with dollars?
Talk About Money
Open up the conversation with friends, family and your significant other. Financial health is based on both the quantitative side of money (dollars and cents) and the qualitative side (emotions, values). Start formulating your priorities when it comes to your goals and values and start thinking about how money can be used as a tool to help you achieve those goals. Having conversations with others about their views and opinions on money, it will help normalize the topic and help you identify what is important to you about money.
Invest
Let's be honest, most 20-somethings aren't thinking long-term. But investing in your twenties is among the smartest decisions you'll make. The time value of money and compound interest are magic when it comes to investing–and these concepts work in your favor all the more when you're younger. It may not seem like much at first, but it adds up over time. Don't be discouraged by a slow start. The true magic of compound interest might not kick in until you have been setting money aside for a decade or more. The longer you compound, the greater the effect! In your 30s, if you haven't established this habit already, you'll want to increase those contributions.
Build Good Credit
Your credit score is your personal financial report card. This report gives you a three-digit score ranging from 300 to 850 that tells lenders how risky you are as a borrower. Every time you pay your credit card balance or repay a loan, the transaction is reported to one of the credit bureaus and counts towards your total credit score. One of the most important reasons you should care about your credit is because a good credit score helps position you as a trustworthy, responsible customer. I like to say your credit score is your financial DNA. A low credit score can have significant implications on your ability to access money, affecting your ability to rent an apartment, finance a car or get a mortgage. Hence, it's time to start forming better money habits.
Create an Emergency Fund
You may have heard your parents mention this, but you want to be prepared for unexpected costs that come your way, and that's about three-to-six months of expenses in the event you lose your job or face an urgent medical condition. You'll want to ensure your fund is easily accessible in savings or a money market account.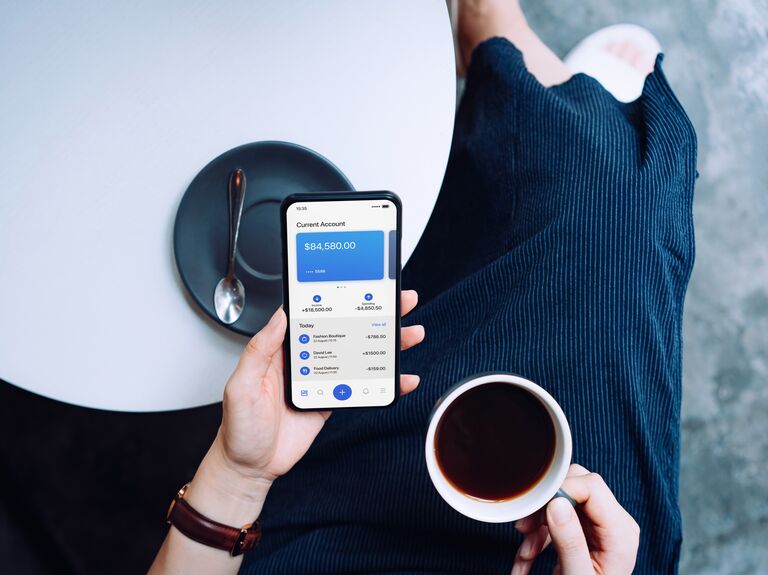 Contribute to a Retirement Plan
If you're a wage employee who works for a company that offers a retirement plan–potentially even has a matching contribution–then this is a worthy incentive to start saving. First, there are tax benefits to contributing to a retirement plan. Plus, it's automatically deducted from paychecks before it hits your account. As a young professional, it can be tempting to minimize savings to maximize your income, but a retirement plan offers an easy way to start preparing for your life in the future. It is important to contribute the amount needed to receive the maximum company match. In your 30s, you'll want to max out retirement accounts. It's free money!
Familiarize Yourself With Benefits
Companies recognize the importance of attracting and retaining talent. Included in that process is a comprehensive and competitive suite of benefits, programs and perks for both you and your [future] family. These can include traditional benefits such as medical, dental and vision and supplemental life insurance to legal assistance programs and health and wellness programs. Most of these are subsidized or at no cost to the employee. Particularly since the pandemic, many companies are offering subsidized gym memberships and access to mental wellness. This is a great way to reduce stress and keep costs low while still taking care of your overall wellness.
Automate Long-Term Investments
This same retirement concept of automating payments works for building your investments as well. By having a portion of your income sent directly from your savings account to an investment account, you will not accidentally miss making a transfer and you will not spend the money. Accumulating wealth starts with habits… and automating those healthy financial habits is very helpful when life gets busy.
Pay Bills, Bills, Bills
When you automate your bills, you set yourself up for a system before making discretionary purchases. By prioritizing your necessary living expenses by paying those bills first and automatically, you won't have cash sitting in the account and won't even consider it available for optional expenses. This is a great habit to form early on. (If you don't see the money accumulating in your account you will not spend it!) This will give you a greater insight into what money you do have left to make purchases of goods (Sunday brunches) or services (spa facials) that you would like to enjoy.
Establish a Budget
When used as a guide, a budget can be an incredibly empowering tool for managing money. Through it, you'll gauge your monthly savings and spending habits–all to allow you to make smart decisions that will position you for success in the long run. By taking the time to create a monthly budget based on what's coming in and what's going out, you can avoid money-related stressors and get on with life. When categorizing your spending, identify essentials like rent or mortgage, utilities and transportation. Non-essentials include clothes or entertainment. Budgeting can also have the opposite effect if you are too restrictive. Your goal is to have a balance between living for today and saving for tomorrow.
Build a Heart for Philanthropy
If within your budget, attend charity events to support a cause that's important to you. You'll meet people with similar interests and also have the opportunity to meet peers and colleagues that might open other doors for you and your partner down the line.
Work on Your Career
Networking, for example, isn't everyone's favorite way to spend time, but it's essential for career success. Expand your professional circles, especially in your thirties and even seek a mentor. These folks can be your advocate, sponsors and the biggest influences in advancing your career. They are invaluable resources across life stages.
Be Clear About Your Money Goals
You'll want to set your goals and values when it comes to your money by being clear and establishing boundaries with others on your money. This may come with knowing your value and asking for a raise at work. Negotiating can be an important part of your growth trajectory. Building this habit also means having your own money available to you for any purpose. Build confidence around the conversation of money and discuss it often with your partner, it will only help the effort to continue your understanding of finance.
Invest in Yourself
No matter what stage you are at in your career, you should continue to develop yourself not just personally, but professionally. It will provide personal satisfaction if you enjoy learning and can also be a springboard to the next position you're seeking–while also providing an increase in your income. When you prioritize learning and growth, you can make yourself a more capable and valuable asset to any business.
Seek Professional Help
It may seem counterintuitive to tap a financial advisor in your 20s or 30s, but it could be an investment that has overwhelming long-term dividends. If you work with a financial advisor or coach, you'll want to start a plan together and touch base frequently.
My parting thoughts are it's never too late to start now, especially if you recognize how money affects your health. Your financial health is an important part of your overall wellness strategy. There is nothing more stressful than not knowing. In fact, if I can pinpoint the reason that most people have stress over money it is because they don't know where they stand financially. By taking the time to learn about your money and financial picture and building a strong foundation, you'll reduce that stress and gain a better sense of financial confidence.