This Is the Financial Timeline Every Engaged Couple Should Follow
You've got your wedding planning checklist—now here's your financial planning checklist.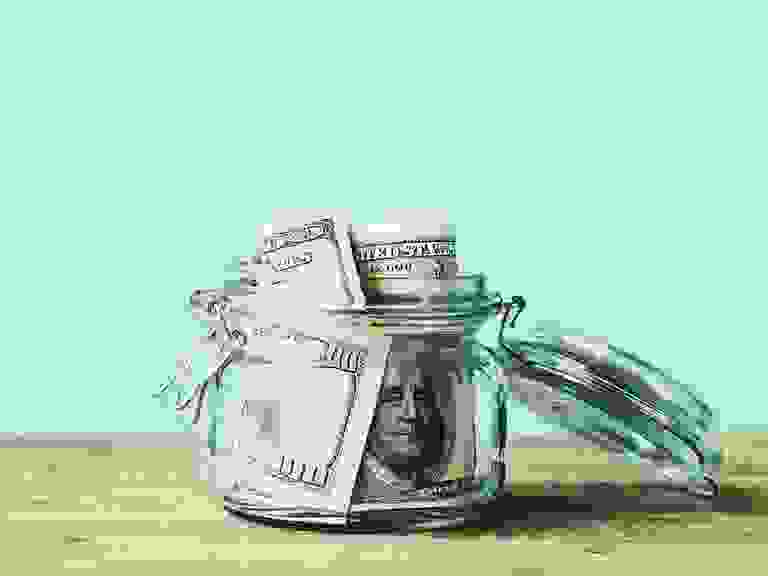 istock

Just engaged? It's time to talk finances (sexy, we know). Seriously though, one of the most important discussions to have before you wed is the money talk. Have you and your significant other dug deep into individual and soon-to-be joint financial logistics? That includes salaries, benefits, credit scores, bank accounts, bill paying, savings, retirement—phew—there's a lot to think about. We're not trying to scare you, but it's important to have a handle on things before you walk down the aisle—you know, get your stuff together proactively, instead of scrambling to do it later.
Enter, a handy financial timeline and checklist from Fort Pitt Capital Group for engaged couples that outlines the most important money discussions and financial to-dos to tick off before saying "I do." (Just think, the sooner you get this over with the sooner you can get back to scrolling reception décor on Instagram and researching honeymoon spots.)
One Year Before Your Wedding
Sit down and talk about how you want to spend and save your money. Talk about having children, buying a home, traveling and other big financial priorities.
Understand each other's debt situation. Do either of you have significant student loans, car loans or credit card debt, for example? Leave no stone unturned (honesty is key!).
Start crafting your preliminary budget (a simple spreadsheet works perfectly for this), discuss your respective employer retirement plan contributions and begin putting aside a little money in an emergency fund.
Six Months Before Your Wedding
Choose a designated bill payer. "We suggest one spouse be responsible for [paying the bills] and keeping all financial documents organized," Fort Pitt Capital Group says.
Talk about your spending limits and what you both consider to be big expenses—set a minimum threshold for discussing big expenses.
Discuss and compare your employer health plans—remember to look at every option you have, and that your best option might be sharing a joint plan.
Decide if you'll keep separate or joint bank accounts, or a combination of both.
If you're planning on hiring a financial advisor, now's the time to find someone you trust to guide through your next chapter together.
Three Months After Your Wedding
Now that you're officially three months into married life, it's time to revisit your initial budget to tweak what seems unrealistic now and analyze your spending habits.
Update beneficiary designations (like wills or trusts) on your assets (think: investment accounts or employer retirement plans).
With that snazzy new name (if you've decided to change it, of course), notify your financial institution of all name and address changes.
One Year After Your Wedding
Before tax time, talk to an accountant to assess documents so you can stay ahead of the game. "Good news—newlyweds pay less federal taxes on income and receive a marriage bonus when filing jointly for the first time," Fort Pitt Capital Group says.
Don't forget about updating or creating an estate plan. Meet with a lawyer to talk wills, trusts, power of attorney and other important long-term plans.
With The Knot All-in-One Wedding Planner app, your wedding budget lives in the same place as everything else, so you don't have to jump back and forth between tools—hop from your budget calculator to your vendor list to your vision board with ease.