The Montréal Bachelorette Party City Guide for the Cultured Group
Make the most of your bachelorette in this beautiful Canadian city.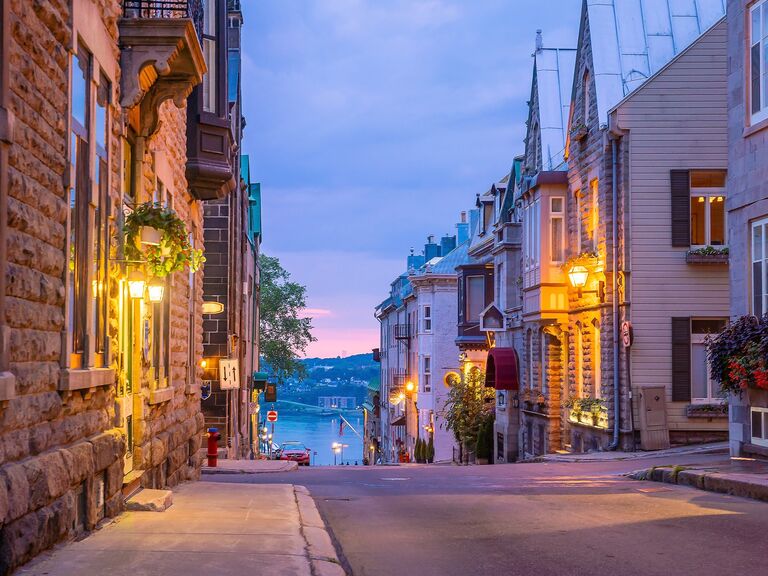 f11photo / Getty Images

We have included third party products to help you navigate and enjoy life's biggest moments. Purchases made through links on this page may earn us a commission.
The province of Québec, Canada, is home to the island of Montréal, a city that gives visitors a peek into France without the long flight across the Atlantic. With adorable cobblestone neighborhoods and beautiful European-style architecture, Montreal is an incredible bachelorette party destination and it's a short distance away from the East Coast of the US. If you're looking for bachelorette party cities that offer culture and exquisite culinary experiences, this destination along the Saint Lawrence River should be highly considered. Here are the best Montreal bachelorette party ideas.
In this article:
What Are Some Montréal Bachelorette Party Ideas?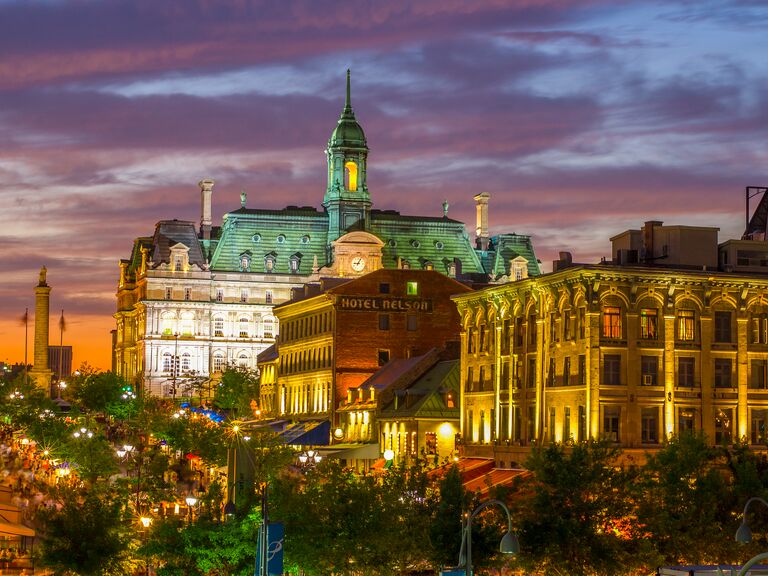 There are many activities in Montréal to suit every type of interest. If the bach party group is overrun by foodies looking to explore all of the local markets or there's a deep appreciation for art, there are endless things to do in Montréal for a bachelorette party.
For the Foodie
For food lovers, Montréal is an amazing place to visit. It has a terrific culinary scene that matches the height of culture. Montréal has a selection of markets like the Jean-Talon Market established in the early 1930s. Located just south of downtown Montréal, simply look for the clock tower and you'll find a market with plenty of butchers and vendors selling everything from fresh flowers to produce. Explore the area with an inside source through the Local Montreal Food Tours.
For the Art Buffs
If you're into art, there's plenty to witness throughout Montréal and Québec. You can browse through Graffiti Alley on Duluth Ave W, behind St-Laurent. Explore the murals in Montréal, sprinkled all over the city. If the group is looking for a fine arts gallery, the Montreal Museum of Fine Arts is a worthy choice.
For the Outdoor Enthusiast
If your besties prefer being active and spending time outdoors, Montréal has a lot of great things to do. With it being an island, you can kayak nearby with La Route de Champlain on the Rivière-des-Prairies. There's plenty of hiking nearby, a welcome escape from the city for natural immersion.
For the Adventurous
An enthralling experience to consider is signing up for circus classes at Trapezium - Le Château De Cirque. Bold groups will learn how to navigate the flying trapeze. For others, the Sports de Combats has a variety of activities like combat archery, and even a "rage-cage" room where you and your besties can smash and wreck things. (An instant stress reliever when planning your wedding!)
For the Young at Heart
For the young at heart, the La Ronde Amusement Park, open seasonally, has rides for you and your girls to enjoy while in Quebec. The group can also spend time at the Montreal Action 500 Karting and Paintball, a spacious indoor arena with paintball fields, kart tracks and laser tag.
Montréal Bachelorette Party Itinerary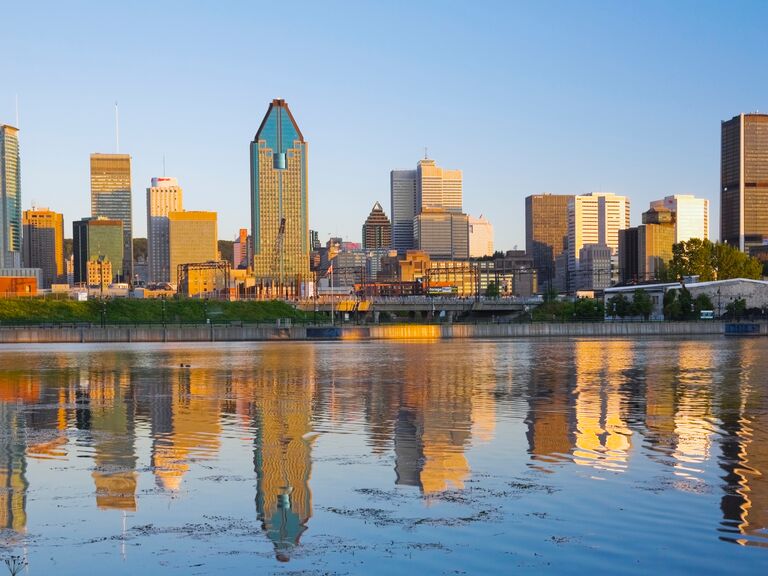 When planning out your Montréal bachelorette party activities, sprinkle in a little bit of everything. Enjoy the local culinary culture, take in stunning street murals, experience nightlife and maybe even work in a trapeze class. (All are great for social media.) Here's a sample itinerary for a memorable bachelorette in Montréal.
Day 1
Begin your day with coffee from your hotel or local coffee shop. Then head over to the Jean-Talon Market on Henri-Julien Street. Established back in the early 1930s, the market is labeled one of the most sizable and oldest open air markets in North America. Settled in the Little Italy neighborhood, you will find fresh seafood, pastries, chocolates, produce, spices, cheeses, meats, flowers and so much more.
Just about a three minute walk from the Jean-Talon Market is the Trapezium - Le Château De Cirque. Before indulging in all the treats you just bought at the market, try a new activity like a flying trapeze class under the guidance of helpful instructors. The entire crew can even sign up for a private class. After the class, look through Graffiti Alley along Duluth Ave W to take in the vibrant art scene locally. Explore murals throughout the city by talented artists like Chris Dyer, Zïlon and Kevin Ledo to name a few.
Venture back to your hotel or rental to get ready for an evening out. Dinner tonight is at Jellyfish Montreal, the perfect ending (or start) to the evening. Enjoy plenty of fresh seafood like ceviche and crudo while taking in the ambiance and high ceilings. Toast to a successful first day of your Montréal bachelorette party.
Day 2
Another day, another day of exploration. If you're still hungry, start the day at the Atwater Market near the Lachine Canal. The Atwater Market is centrally located for cheesemongers–because if cheese is a priority for your group, this is where you'll want to stock up for your evening pregame.
After indulging in the market, take the group and their sneakers for a hike up Mont Royal. Though less strenuous than some of the other hikes across the city, it's a great bonding activity and accomplishment for a bach party.
After showering and relaxing at your Airbnb or hotel, get ready for dinner with wine and an impressive charcuterie board (ahem, cheese please!) from Atwater. Once everyone is set to go, dinner is at Restaurant Bonaparte. The gourmet French restaurant is an incredible way to deep dive into the cultural scene in Montréal. Enjoy unique dishes like seafood flavored with vanilla, rabbit confit wrapped in a phyllo pastry puff with red wine sauce, and more. End the evening with a night on the town with the crew.
Day 3
If you plan to stay an extra night, the group should sleep in to prepare for the day ahead. Start with an indulgent lunch by taking the group on a whirlwind experience with the Local Montréal Food Tour. This walking tour will help you and your group discover special places within various neighborhoods in the city. It's a great way to try a few things across a multitude of establishments. After the tour, stop at the Sports de Combats for some unique games. You can check out the smash room or engage in a Nerf battle if your group loves to laugh.
After the excitement, head home to get ready for a night out with Montreal Nitelife Tours. Hiring this company means no cover charges, no lines, VIP access and more perks at some of the city's finest restaurants, lounges and nightclubs. They have the inside scoop, and can plan out an epic night for you and your girls, so you don't have to stress about it.
Places to Stay in Montréal for a Bachelorette Party
There are some truly beautiful places to stay within Montréal. When picking your hotel, VRBO or Airbnb, there are plenty of options across the city that can cater to every type of group.
Best Montréal Bachelorette Party Hotels
W Montreal: The W Montreal has a variety of room types, from suites to standard options for guests. In addition to the hotel's affordability, there's a spa, fitness center, three different bars within the hotel and they even hire DJs regularly. It's also within walking distance to entertainment options and restaurants in Montréal.
The Ritz-Carlton, Montréal: The Ritz is always a good idea. You know you're going to get incredible service, plus there are quality amenities for guests like a spa, afternoon tea service and an indoor saltwater pool with beautiful views of the Montréal skyline.
Le Mount Stephen: Le Mount Stephen is a boutique hotel in Montréal with luxury rooms and amenities. There are floor to ceiling windows, specially designed beds and rainfall showers to make guests comfortable. There's a spa, in addition to their own restaurant, with British influences called Bar George.
Best Montréal Bachelorette Party Airbnbs
Beautiful Four Bedroom House With a Garden: If you're looking for Airbnb's in Montréal, this sun filled house is perfect for you and your group. It has plenty of beds and bathrooms, and it's close to the Jean Talon Market among other entertainment in the city.
Majestic Old Port Gem: This Airbnb offers plenty of bedrooms and space, in addition to free parking if you're able to drive in from New York, or decide to rent a car. The Maison Dumas property was built in the 1690s as one of two original homes within the Old Port area of Montréal.
La Maison Dumas: The other original home, La Maison Dumas, is this larger option also with free parking located within the Old Port in Montréal. The property is designed beautifully with special amenities like a terrace and a pool table.
Montréal Bachelorette Party Nightlife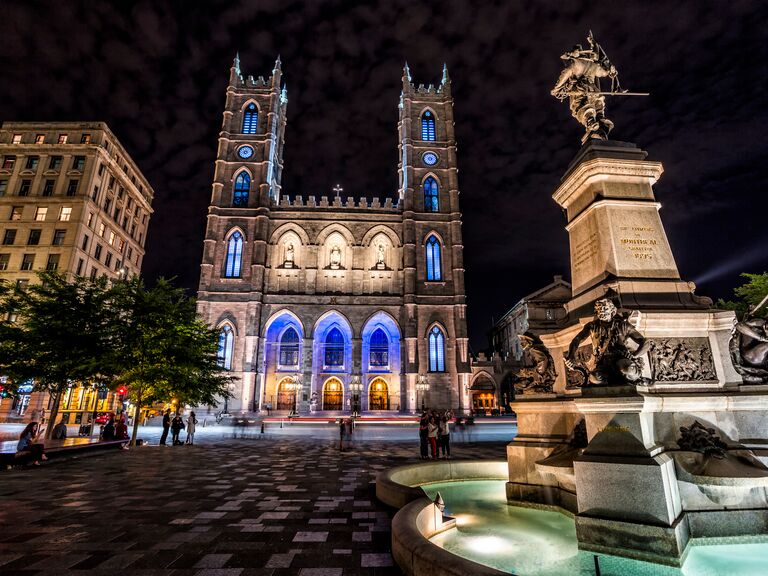 Montréal is full of delicious restaurants and booming nightlife, suitable for any kind of personality. Maybe strip clubs aren't your thing, but you're looking for a fun night out with bottle service. Perhaps you'd like to avoid chain restaurants, and you want to deep dive into the culinary culture in the city.
Best Montréal Bachelorette Party Restaurants
Restaurant Bonaparte: The gourmet French restaurant is known for its exquisite dishes. Mushroom Ravioli perfumed with fresh sage, pear and tarragon sorbet, breast of duck flavored with maple syrup and wild berries, and roasted rack of lamb and port wine jus are just a few that come to mind.
Jellyfish Montréal: With high ceilings and creative dishes with a European and Asian flair, Jellyfish is a highly rated option for a nice night out. Enjoy light dishes like tuna or scallop crudo followed by a seafood ceviche, among other dishes.
L'Express: This little Parisian-themed bistro is perfect for a quick bite. The café is Parisian-inspired. Take in the setting while the group snacks on beat salads, smoked herring, bone marrow, pate, confit duck leg and more.
Best Montréal Bachelorette Party Bars
La Voûte: If you're looking for a good spot with beautiful high ceilings and great nightlife, check out this 1920s bank vault, now filled with DJs playing music you can dance to. Open on the weekends, check out The Night Cabaret La Voûte which includes plenty of shows and performances, some quite unusual and different.
Bord'Elle Boutique Bar & Eatery: This Asian and French fusion restaurant offers some truly delicious cuisine. After dinner, you can enjoy some elegant cocktails or fine wines. Look into their Nightclub Reservation with bottle service if your group wants to live it up like VIPs for the evening.
Montreal Nitelife Tours: If you're looking for a way to avoid having to plan anything and take the stress away from your night out for your bachelorette party, Montreal Nitelife Tours can put together a really epic package for you and your group. They not only plan out a perfect night depending on your needs, involving anything from strip clubs and restaurants to night clubs and VIP treatment, but that also takes away any cover charges and lineups, getting you some of the best tables and hosts available.
Expert Montréal Travel Tips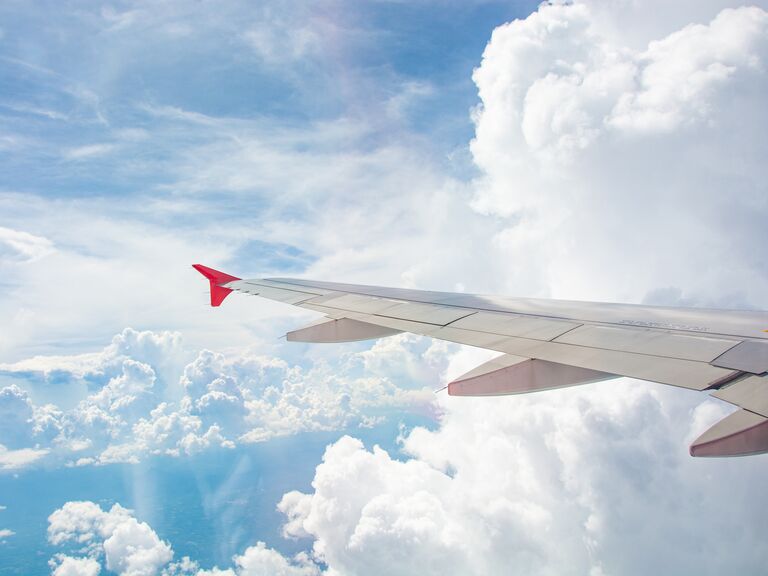 Traveling to Montréal doesn't have to be difficult. There are plenty of airlines with direct or connecting flights into the city, in addition to other options.
Best Airlines Flying to Montréal
A lot of major airlines fly into Montréal including Air Canada, American Airlines, Delta, United, Porter and more. Air Canada offers direct, nonstop flights from New York City that are about 90 minutes in air. Flights from Los Angeles are a little over five hours. Financially savvy groups will be pleased to find they can apply points to certain airline carriers.
Flying isn't the only option: those based across the New York metropolitan region may want to look into the Adirondack Line on Amtrak. This train travels through the scenic Hudson Valley into Montréal.
How to Get Around
If you can drive into the city and your hotel or Airbnb has parking, then you should be able to easily access everything across the city. Otherwise, Montréal is like every major city. You can easily experience various neighborhoods by foot or via public transportation like the Montréal Metro and bus transportation. Uber and other rideshare programs are also great options for groups.
Other Considerations
Before traveling, request Canadian notes from your bank as you'll want to keep the exchange rate in mind. Currently, every Canadian dollar is worth $0.75 USD. Unlike other countries, where the US dollar is favored, the exchange rate will set you back a pretty penny should you choose to move forward with the currency.