12 Real-Life Confessions From Wedding Vendors
We went straight to the pros.
Planning a wedding involves a lot of moving parts: You have to consider everything from invites and food to hair, makeup and music. If just the thought of juggling all of those tasks makes your head spin, we're here to help. The Knot consulted all kinds of wedding vendors to get the best advice on how to plan your dream wedding. They dished on all of the things they wish couples knew and shared their best insider tips and tricks—all to help your wedding planning process go a little more smoothly.
We're big advocates of working with wedding pros for your nuptials because they're experts in their fields, and they'll do everything possible to ensure you have the best day ever. But if finding the right people for your wedding team seems impossible, we've got you covered (enter stage right: The Knot Marketplace). Plus, you can scroll through The Knot Best of Weddings winners to see top-rated wedding vendors in your area. The annual award is only given to the top five percent of wedding vendors on The Knot, so you'll know you're in good hands. With their help, you'll be able to avoid the common blunders couples make while planning their nuptials. Here are the best pieces of advice to follow, straight from the pros.
Tight Deadlines Are a No-Go
Tricia Kim, a wedding stationer and owner of Fourteen-Forty in New York, says that giving your vendors a short turnaroundcan stifle the creative process. "Being in a rush makes you make decisions out of necessity as opposed to what you really want in your invites." Start looking for a stationer right after you get engaged so that you can have your first stationery meeting about nine months before your wedding. Kim recommends sending out your save-the-dates at least six months in advance, so give yourself enough time to plan—especially if it's a custom design.
This tip doesn't only apply to your stationery. It's best to give all of your vendors as much time as possible so they can make your wedding dreams come true.
They Want You to Buck Tradition
When it comes to weddings, there are many outdated rules and traditions. Here at The Knot, we believe your wedding should be focused on what makes you happy—and vendors agree. Take your stationery, for example. "Stationery still has a lot of etiquette rules tied to it, but those rules can always be adjusted and should be if it makes you happy," Kim says. "It's your wedding, and every part of it should reflect who you are as a couple rather than follow a rigid set of rules."
Rather than focusing on what you think you should do, focus on what you want to do. That goes for every aspect of your wedding: venue, style, food, fashion, music—you name it. "I wish [couples] knew that they don't have to feel the pressures of what has been done and feel like that's what they have to do," Jove Meyer, owner and creative director of Jove Meyer Events in New York, tells The Knot. "I'm not saying do something different just for the sake of doing something different. I'm saying do what feels right to you."
They Don't Want to Copy Your Pinterest Board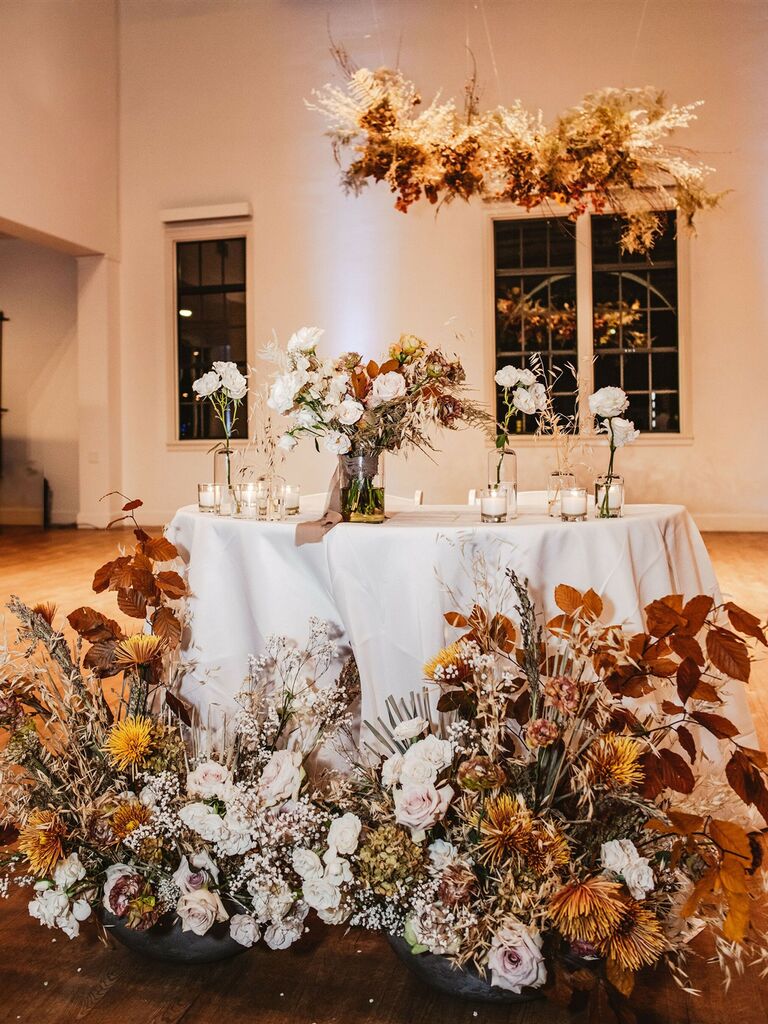 Pinterest allows your vendors to see your style and desired aesthetic, but it can also cause some issues. Holly Chappple, lead designer and owner of Holly Heider Chapple Flowers in Washington, D.C., says that a major wedding flower mistake couples make is trying to copy a picture of flowers. "Florals featured on social media or in editorial spreads are typically high-end blooms and look so stunning because they're spectacular specimens," she previously told The Knot. But location, season, budget, and the rest of your wedding decor can all influence how your florist designs your actual arrangements. The good news? An experienced floral designer can use your pictures to find the right blooms for your special day that are available and within your budget.
Similarly, Instagram may be helpful in gathering inspiration for wedding hair and makeup, but it's important to be realistic with your choices. Emma Fitzgerald, owner of Salon Très in Illinois, and educator for Paul Mitchell, says that online pictures can be deceiving. "Photos are often cropped to show the perfect angle using perfectly prepped hair with the perfect filter," she tells The Knot. "Rarely do you ever find photos of a hairstyle that looks amazing from all angles." Rather than directly copying a picture, work with your stylist to find a day-of 'do that works best for your hair type.
They Think Some Things are a Waste of Money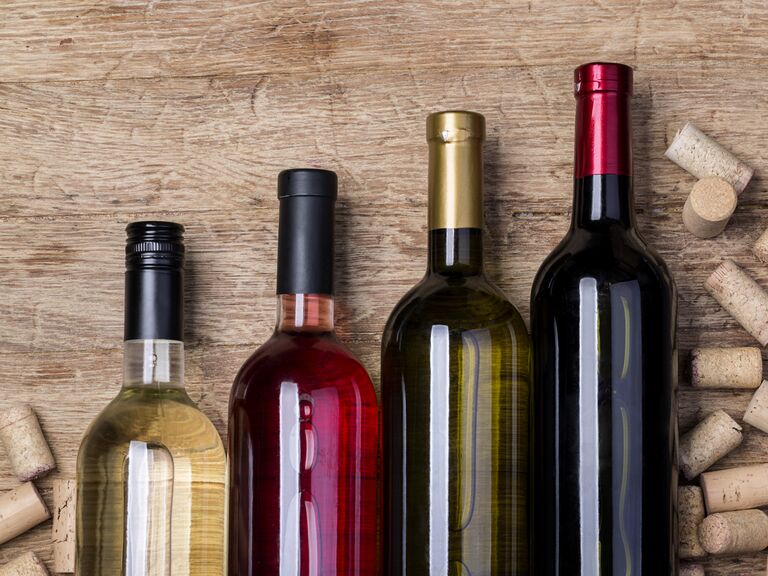 It can be easy to get caught up in wedding planning and overspend. But Carly Katz-Hackman, director of weddings and social events for Pinch Food Design in New York, says there are definitely items you don't need. "Dedicating a big chunk of funds to things like party favors that will just get left behind, super high-end wine that guests will be too sauced to taste, or needless napkin rings (which will be on the table for all of two minutes before they're taken away) can lead to an unnecessarily lighter wallet when it's all said and done." Work with your partner to pick a few details—rather than all of them—to spend money on.
Trust is an Absolute Must
As with every vendor you hire, trust is key. Vendors are absolute pros when it comes to the wedding industry, so it's best to have faith in them. "When you invest money with a stockbroker, you don't ask how, where, and when every penny is being invested—you have confidence that they're going to make you rich," Katz-Hackman says. "I hope that a client will have that confidence in me that I know what I'm doing and will help them have an incredible wedding."
Your Glam Team Doesn't Want to Deal With a Fussy Wedding Party
Your beauty pros will have enough to deal with on your wedding day, and a demanding bridesmaid shouldn't be on that list. "So often there's one bridesmaid that shows up with her hair done two hours later than everyone else because only her stylist can do her hair," Fitzgerald says. If you have a family member or friend who feels nervous about working with a stranger, help them set up a consultation or pretrial with the beauty pro. "The happiest and calmest brides are always the ones with those who they have asked to be by their side by their side."
Good Service Can Make or Break Your Wedding
Every aspect of your wedding might be absolutely incredible, but Carly Katz-Hackman, director of weddings and social events for Pinch Food Design, says that good service is one of the most important factors of the day. "The florals can be the most beautiful anyone has ever seen and the band the most bumpin', but if there's a line at the bar or it takes 45 minutes to serve entrees, your guests will leave with a sour taste," she says. "Your guests want to feel taken care of from beginning to end, and the caterer you choose can really make or break the experience." Do your research to find a trusted wedding caterer by reading reviews on The Knot or browsing out Best of Weddings winners.
They Like When Couples Do Their Homework
Maybe you haven't been planning out every detail of your wedding since you were little. That's absolutely fine, but it's important to have a general idea of what you do and don't like before meeting with your vendors. "When couples come to a caterer with zero idea as to what they want, it can make the process very difficult." Katz-Hackman recommends thinking about things like what kind of service you'd like (seated or floating, for example) and the kind of menu influences you'd like to see before reaching out to any potential wedding pros. "These simple pieces of guidance will hugely streamline the process for both you and the caterer."
Beyond thinking about what you'd like on your wedding day, it's also smart to understand a vendor's speciality before reaching out. "If you want a mostly plant-based menu, don't email the BBQ joint known for their ribs," Katz-Hackman says. "If you want a very traditional seated dinner with steak and potatoes, skip the vendor who is known as the most avant-garde on the block." This goes for any vendor you work with, so vet any potential pros by checking out their social media or reading their reviews before hiring them.
Couples Need to Match Expectations to Budget
You may have your heart set on a super-elaborate cake design, but Ron Ben-Israel, chef and owner of Ron Ben-Israel Cakes in New York, tells The Knot that it's important to keep things in perspective. "I try to explain that expectations have to match the budgetary constraint," he says. "My aim is to provide more than expected and not less, but an honest discussion before the purchase of the cake is a must."
This mindset goes for every part of your wedding, but especially the flowers, venue and decor, where costs can add up quickly. Lilli Wright, founder of Mimosa Floral Design Studio in New York, tells The Knot that many ideas on Pinterest aren't always realistic for every couple's budget. Use your Pinterest board for general inspiration, but trust your vendors when it comes to figuring out how to bring those ideas to life within your budget.
They Get Booked Extremely Early
No matter the vendor category, booking as soon as you can is always better than booking later. If there's a person or service you absolutely need at your wedding, book them quickly, Kerry Beach, bandleader and head vocalist for The Eleven in New York, tells The Knot. "Like venues, there's only the one band," Beach says. "We see so many couples inquiring about dates in the same calendar year and often the options are very limited at that point."
Things Won't Be Perfect—And That's Okay
"Everything doesn't have to be perfect to make a perfect day," Katz-Hackman says. "Just ask the bride that got covered in red wine during cocktail hour (hello, rosey ombre effect!) or me, whose DJ played the wrong song for the hora (hello, family singalong to Hava Nagila!) . Imperfections are where memories are made. Savor them."
They Need You to Focus on What Really Matters
Wedding planning can be stressful and frustrating at times, and a major mistake pros often see is couples (and their families) forgetting the reason behind it all. Instead of letting the little details overwhelm you, Jung Lee, event architect of Fete, says the best way to diffuse tension is to remind yourself of what you're celebrating. "I think so many people get caught up in the planning process that they focus more on the negatives. But the fact that you've found each other, you're engaged, and you're now planning your wedding—that is the most important thing." But if you're finding that the planning process is taking a bigger-than-usual toll on you and your partner, consider downloading Lasting, a relationship and marriage health app to help get you back on track ahead of the big day.