The Ultimate Guide to Planning a Successful Stock-the-Bar Party
An unconventional wedding shower idea we love.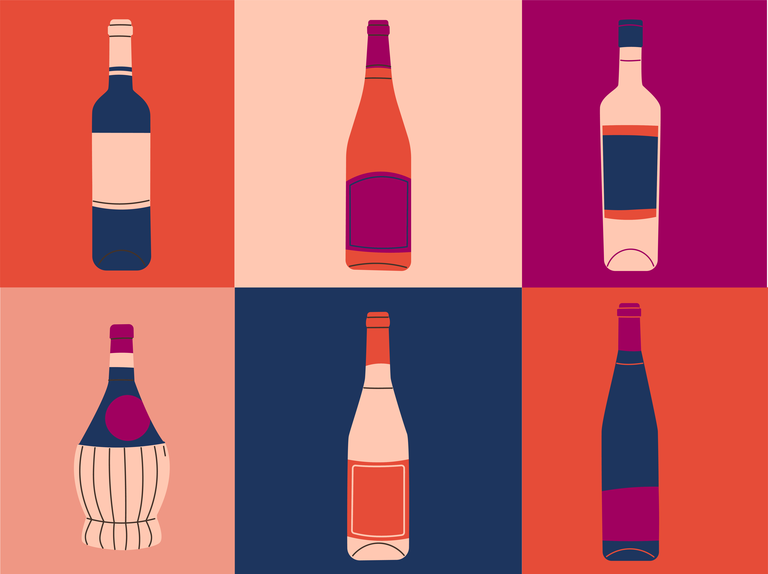 Getty | Design by Tiana Crispino
A stock-the-bar party is an awesome way to shower the newly engaged with bar-themed gifts because it says cheers (literally) to their upcoming wedding. A bar-themed celebration is a no-brainer, especially if the to-be-weds are big wine and cocktail enthusiasts. But if you don't know what a stock-the-bar shower is and how to plan one, we've got you covered. Read below to learn everything there is to know about this unique wedding shower idea and the best way to throw one, with advice from wedding and party planning experts.
In this article:
What Is a Stock-the-Bar Party?
Instead of a traditional couple's shower, where guests bring gifts for the to-be-weds' new life, a stock-the-bar party is when "both sides come together to help the couple stock their bar with liquor, bar accessories and drinkware and toast the couple," explains Elizabeth Wexler, wedding planning expert of Emlan Events and CEO and founder of Spennie. This celebration's purpose is to help build up the couple's home bar, so they have plenty of supplies to entertain loved ones in the future.
Remember a stock-the-bar party is ideal for a wedding shower but not for the big day. As the couple getting married, you shouldn't have your guests bring alcohol to stock your reception bar. No matter how DIY you want your wedding to be, never ask your guests to do work or pay money at a party you're hosting.
Who Hosts a Stock-the-Bar Party?
There aren't many stock-the-bar party etiquette rules since this concept is fairly new so it doesn't matter who hosts the event. The couple, wedding party, friends or family members are all people that can throw this fun get-together. The couple can host and use this as an opportunity to have a housewarming party for their new (or new as a soon-to-be-married couple) home. "The host knows the essentials when it comes to a stocked bar and helps guests organize their gifts in advance to ensure the couple is receiving key ingredients for their bar," Eli Schnieders, special events coordinator of Kate & Company and wedding expert, says. The duties of the host will be the same as for any other wedding shower, such as creating a guest list, sending invitations, finding a venue and much more.
Who Do You Invite to a Stock-the-Bar Party?
Since a stock-the-bar party is considered a wedding shower, we suggest inviting people who are invited to the wedding. Any close loved ones of the couple should be on the guest list.
How do you word a stock-the-bar shower invitation?
Wexler suggests wording the stock-the-bar invitations like this: "In lieu of a traditional wedding shower, [Host A] and [Host B] invite you to join [Spouse A] and [Spouse B] in a stock-the-bar party. Bring your favorite spirit, bitter, bar accessory, garnish or recipe as we help our favorite couple to build the perfect bar." Mention if the party has a theme and dress code. If the couple is particular about what bar items they want, have them create a registry for bar accessories, glassware and cocktail recipe books, and include a link to it on the invitation. This way guests don't accidentally bring anything the to-be-weds don't want. "I would mention it's a co-ed party, encourage people to get creative with their gifts to make sure you're not getting multiples if not necessary, and even recommend a liquor or gift you know is the couple's favorite," Schnieders suggests.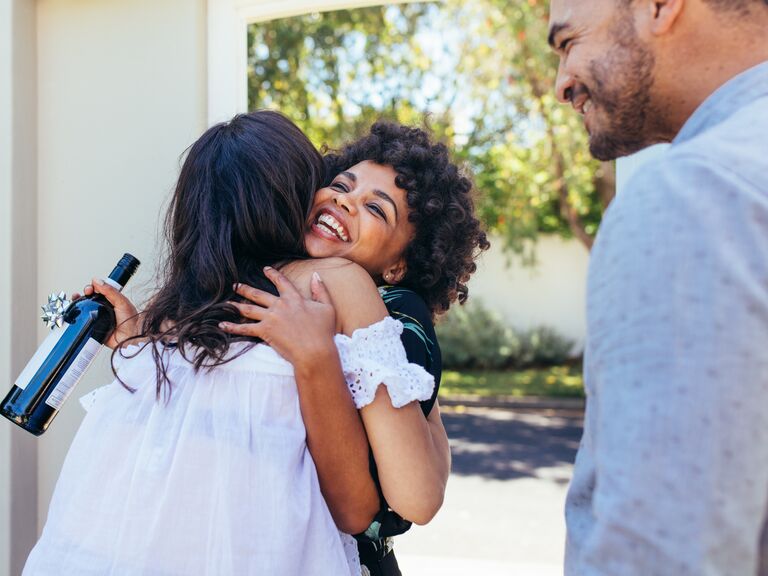 When Do You Have a Stock-the-Bar Shower?
There's no rule for when you should have a stock-the-bar shower. This can be one of the first prewedding-related celebrations you have or thrown one to two months before the big day.
What Food and Refreshments Do You Serve at a Stock-the-Bar Party?
The top-shelf liquor, wine and beer brought by the guests are for the happy couple to enjoy later, so make sure to offer plenty of refreshments for the party. Serve a signature drink or a sentimental sip (like the guest of honor's favorite wine), and don't forget to include options for non-drinkers like mocktails and other non-alcoholic beverages. Schnieders advises there are at least light hors d'oeuvres at the event and to "customize the experience as best as possible (i.e. pop-up wine tasting, a celebratory toast, etc.)."
How to Plan a Stock-the-Bar Party
"Wedding showers are pretty exclusive, traditionally being women only, hosted by the bride's side. As weddings become more inclusive and neutral, a stock-the-bar party feels welcoming and open to everyone of all sides and genders," Wexler says. Read below for a step-by-step guide to planning a fun stock-the-bar shower everyone will love.
Register for gifts.
"Don't forget to register for cocktail shakers, ice buckets, glassware, books and more. Bottles are the foundation of a perfect bar or bar cart, but the accessories help complete the look," Wexler says. Inform guests of your registry at least one month before the event, so they can grab everything you want and nothing you don't.
Send stock-the-bar party invitations.
Depending on where the party is held, you can make the guest list as big or small as you want. Send invitations that match or complement the theme and color scheme of the shower. A stock-the-bar party is typically a more casual affair so the invitations can be on paper or digital.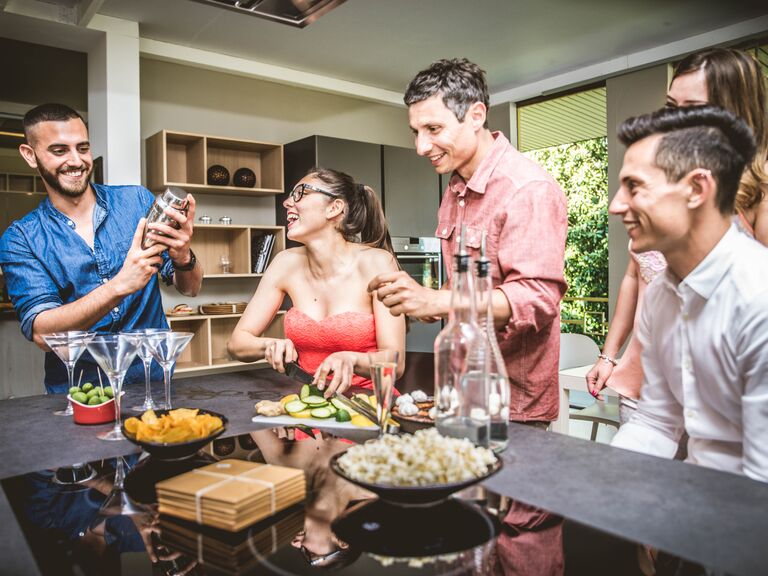 Choose the perfect venue.
The most common venue where hosts have their stock-the-bar parties is at their homes. If the to-be-weds are hosting, having this type of party at their home is great. For couples who are already living together, you don't have to worry about transferring heavy alcohol bottles and more from someone's house. Utilize any outdoor space you have as well, like a backyard, so you can include lawn games, a bonfire or a grill for making delicious party food.
Create a food and drink menu.
Get creative with the food and drink menu by having fun with the couple's favorites. If the to-be-weds love Chinese food, order plenty of food from their favorite Chinese restaurant. If the couple are tequila lovers, make two signature tequila cocktails, like a paloma and spicy margarita, the highlights of the drink menu. To ensure there's something for everyone, have a grazing table with cheese, meats, fruit and dips.
Include games as entertainment.
Plan cocktail-related games and activities. Hire a mixologist to share expert know-how and have guests come with a copy of their favorite cocktail recipe. Or you can hand out printable wedding games that will be enjoyable for any guest.