27 DIY Wedding Decorations for Any Skill Level
From aisle decor to table numbers, we have the perfect DIY project for your wedding style and experience level.
For the ambitiously crafty engaged couples out there, there's no doubt you want to have a hand in decorating your wedding day. First thing's first, heed our warning: Don't wait until the last minute to try a craft you've never done before. Waiting until the 11th hour will only stress you out, and if you're crafting under a time crunch then you might not be as happy with the end result. Remember to put time aside for shopping for materials, set-up and clean-up in addition to the actual crafting time. A good way to cut time? Enlist your wedding party in the crafting by hosting a rosé, pizza and DIY night.
From aisle décor to backdrops, here are our favorite DIY decorations that you could definitely handle at home.
DIY Aisle Décor: Heart-Lined Aisle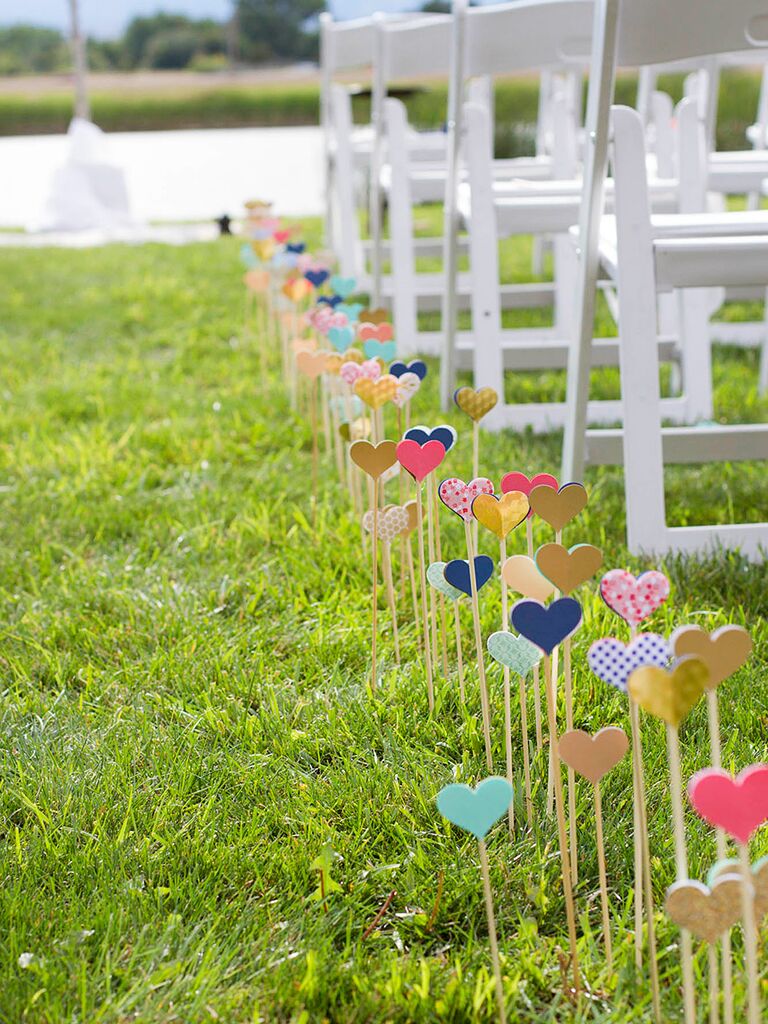 From: A Whimsical Bohemian Wedding at Osborn Farm in Loveland, Colorado
DIY Aisle Décor: Tissue Paper Poms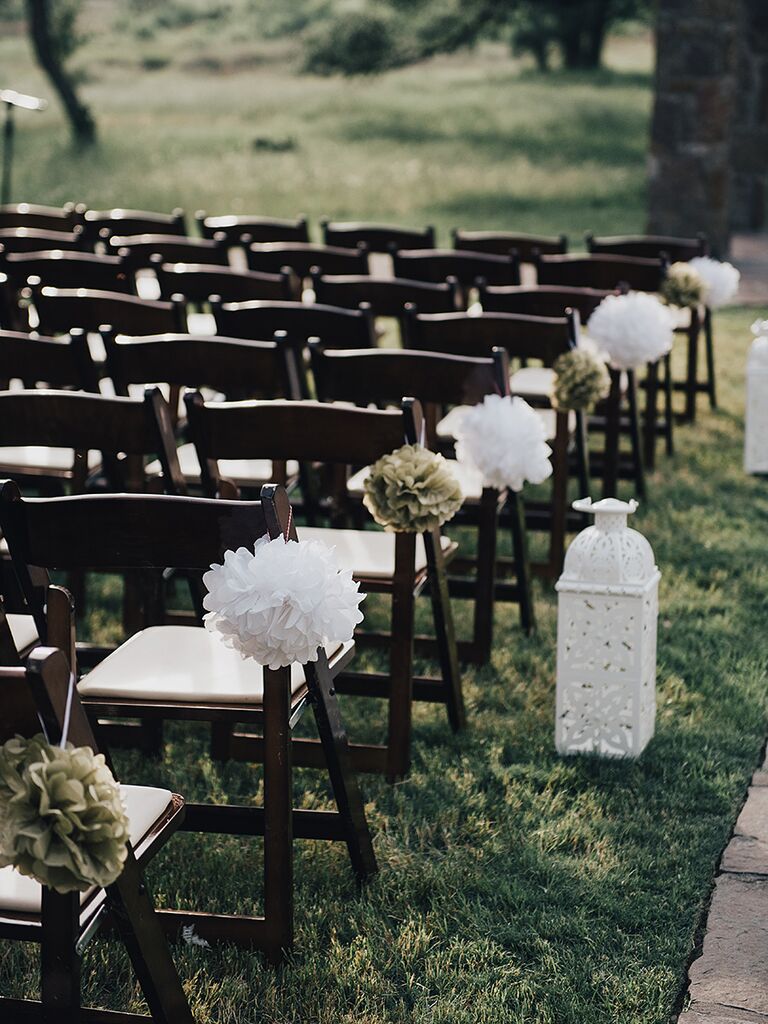 From: A Colorful Fiesta Wedding at Ma Maison in Dripping Springs, Texas
DIY Aisle Décor: Hanging Florals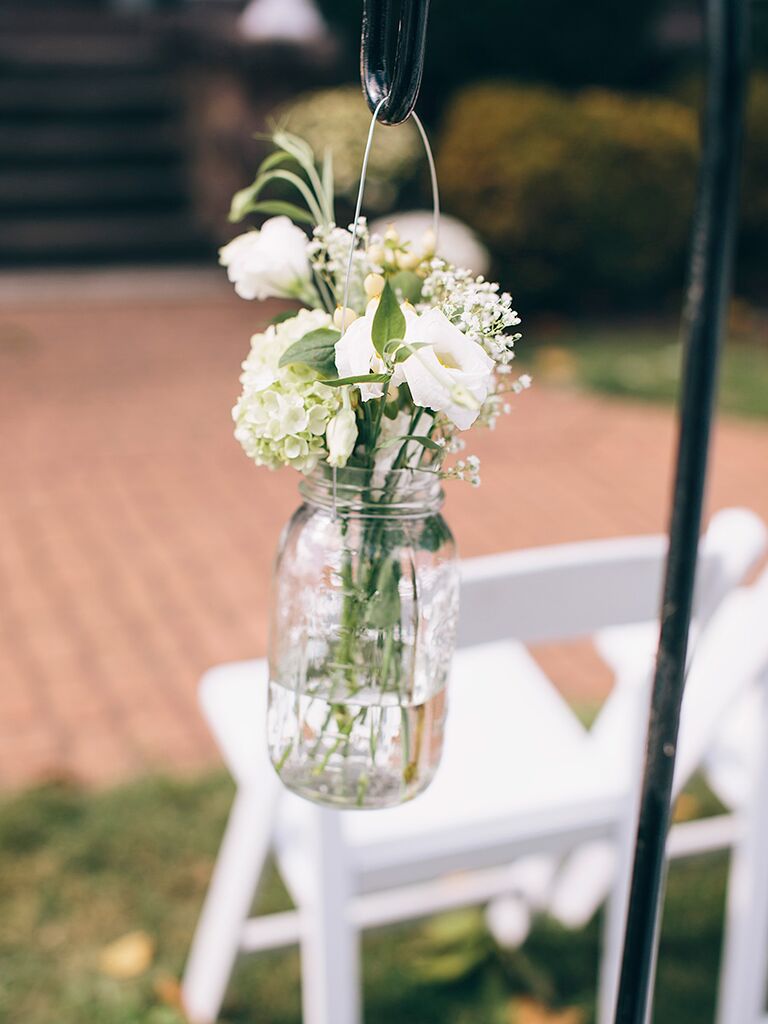 From: A DIY Country Chic Wedding at the Austin Mansion in Effingham, Illinois
DIY Escort Cards: Corks and Colorblock Cards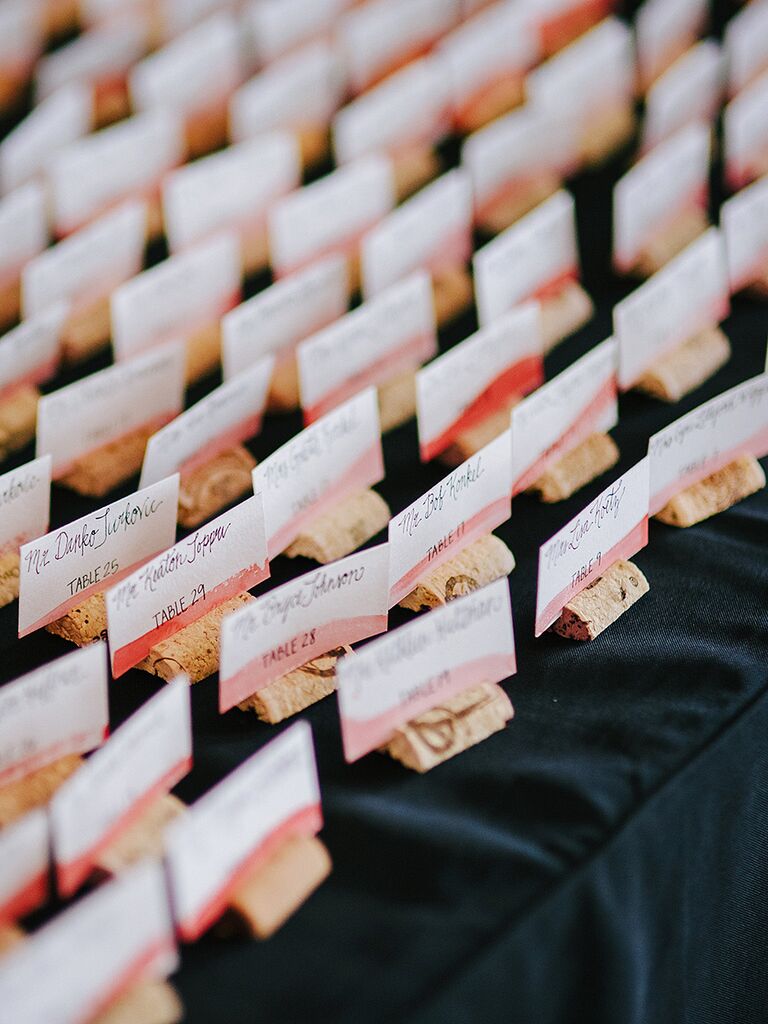 From: A Bright Wedding at Four Daughters Vineyard & Winery in Spring Valley, Minnesota
DIY Escort Cards: Framed Table Assignment Display
From: A DIY Vintage- and Tea-Inspired Wedding at Fiddler's Elbow Country Club in Bedminster, New Jersey
DIY Escort Cards: Gold Painted Feathers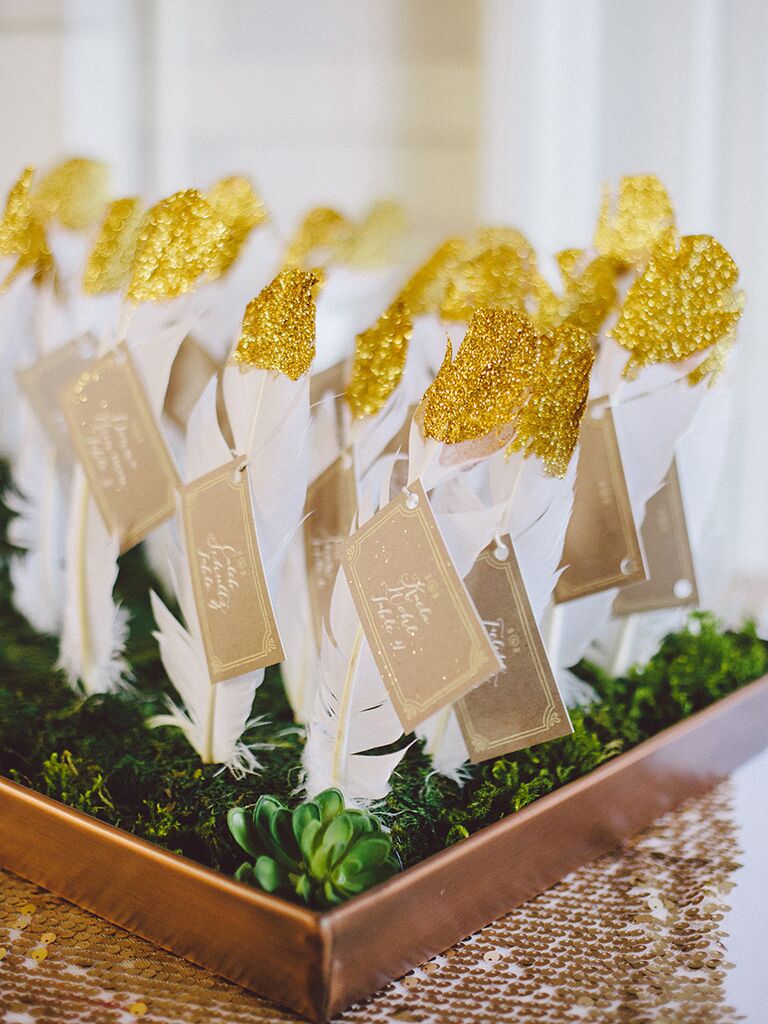 From: A Glam Park Wedding at Boathouse in Prospect Park in Brooklyn, New York
DIY Table Numers: Driftwood Sailboats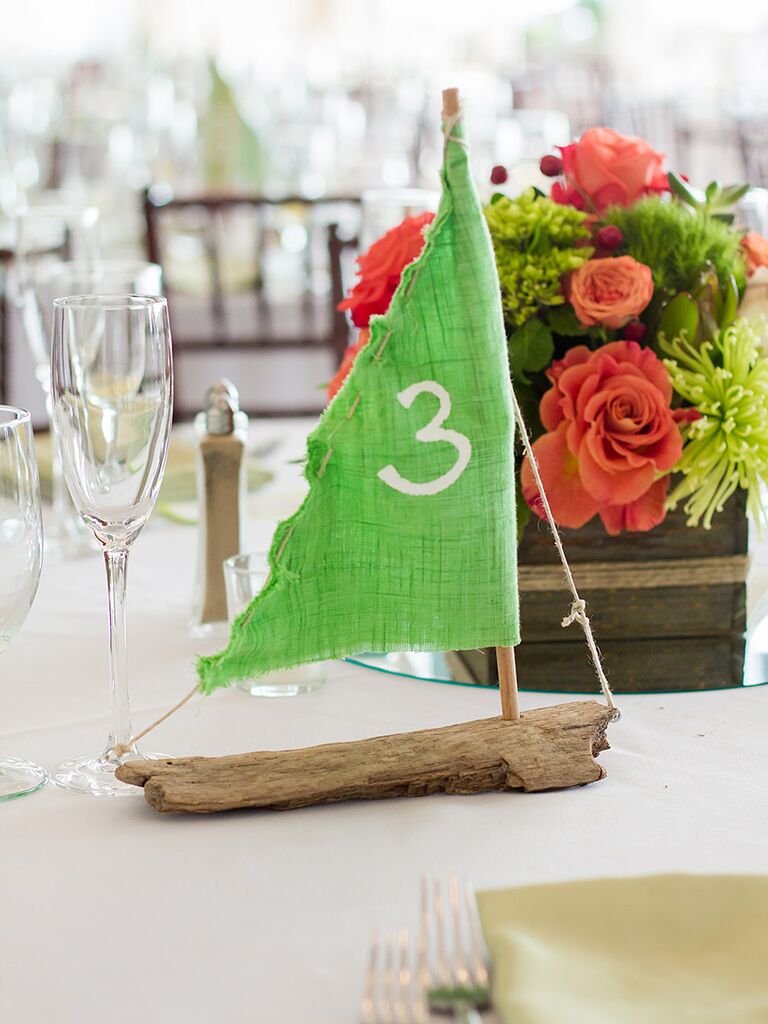 From: A Nautical, DIY Wedding at West Dennis Yacht Club in West Dennis, Massachusetts
DIY Table Numbers: Numbered Burlap Flags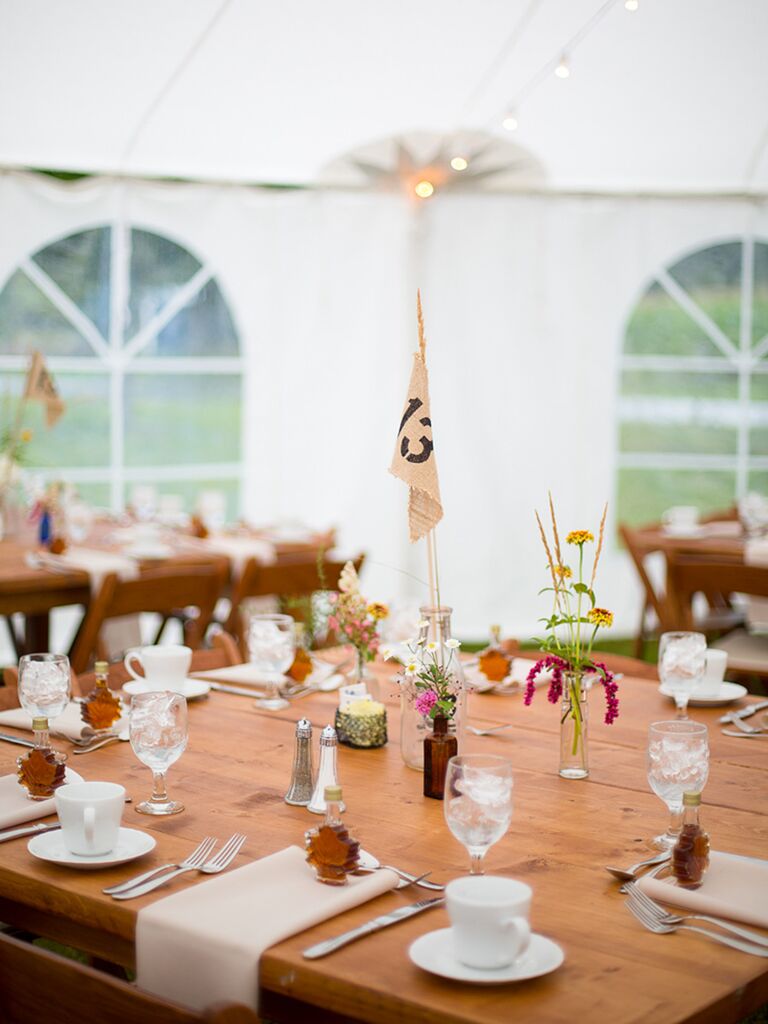 From: A Rustic Fall Wedding at a Family Farm in Orford, New Hampshire
DIY Table Numbers: Painted Book Art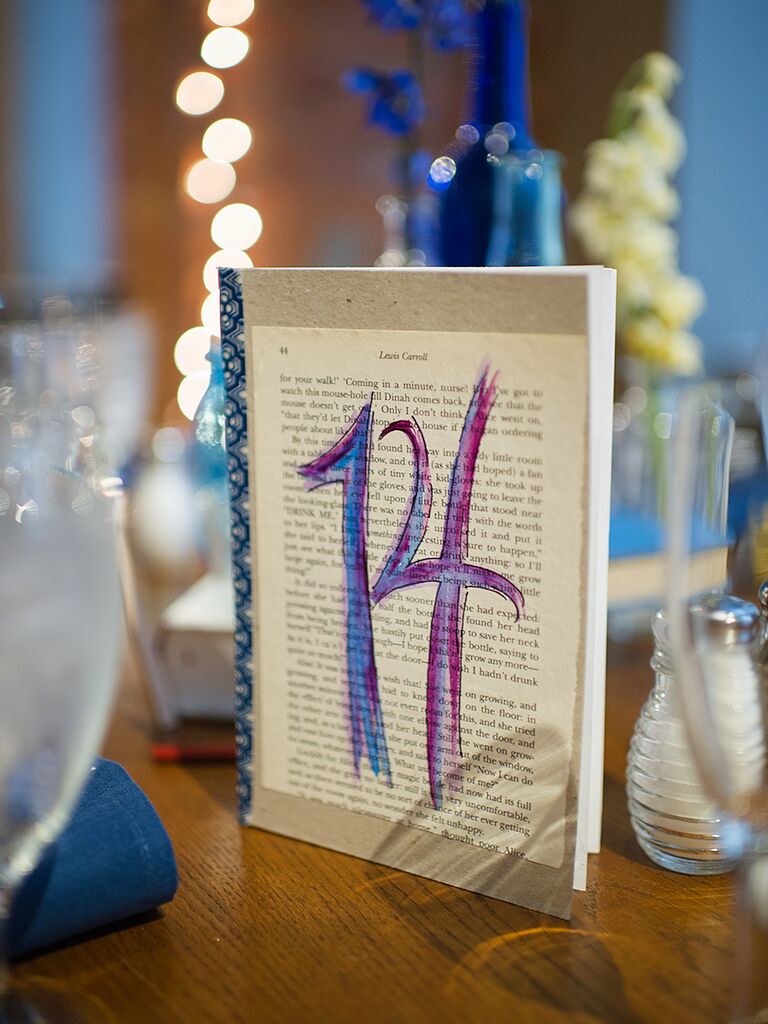 From: A Quirky Art and Book Themed DIY Wedding at Pearl at the Webb in Buffalo, New York
DIY Table Numbers: Signage in Potted Greenery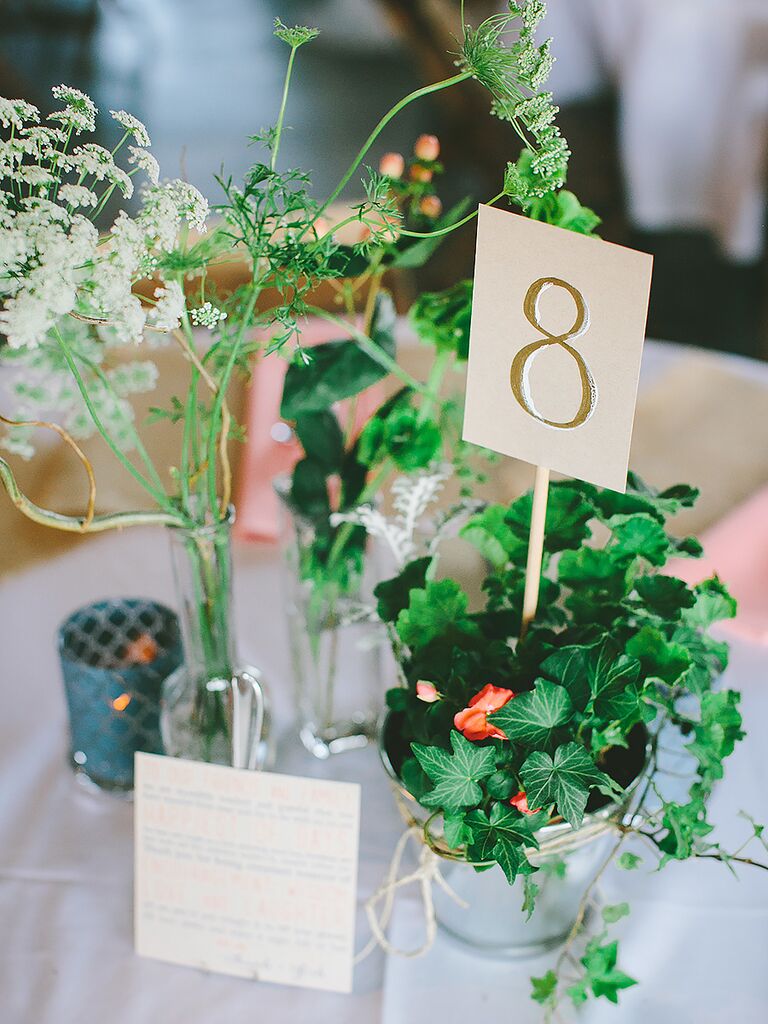 From: A Rustic-Chic Wedding at Weston Red Barn Farm in Weston, Missouri
DIY Table Numbers: Natural Birchwood Stand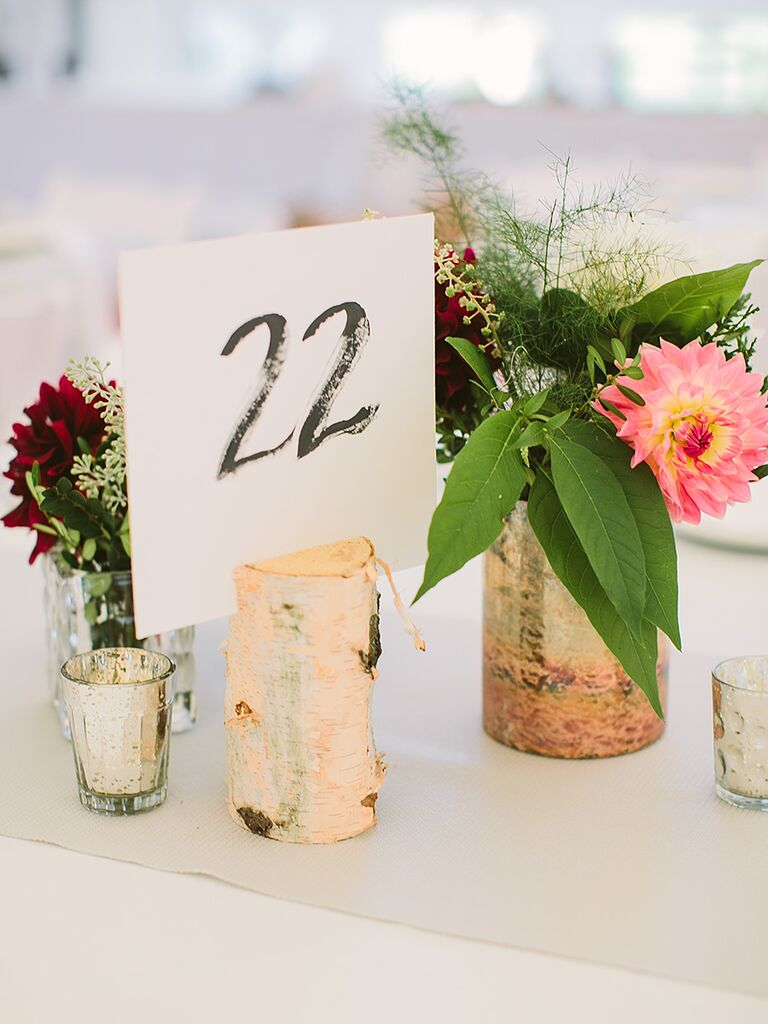 From: A Chic Fall Wedding at Windmill Island in Holland, Michigan
DIY Table Numbers: Rustic String Art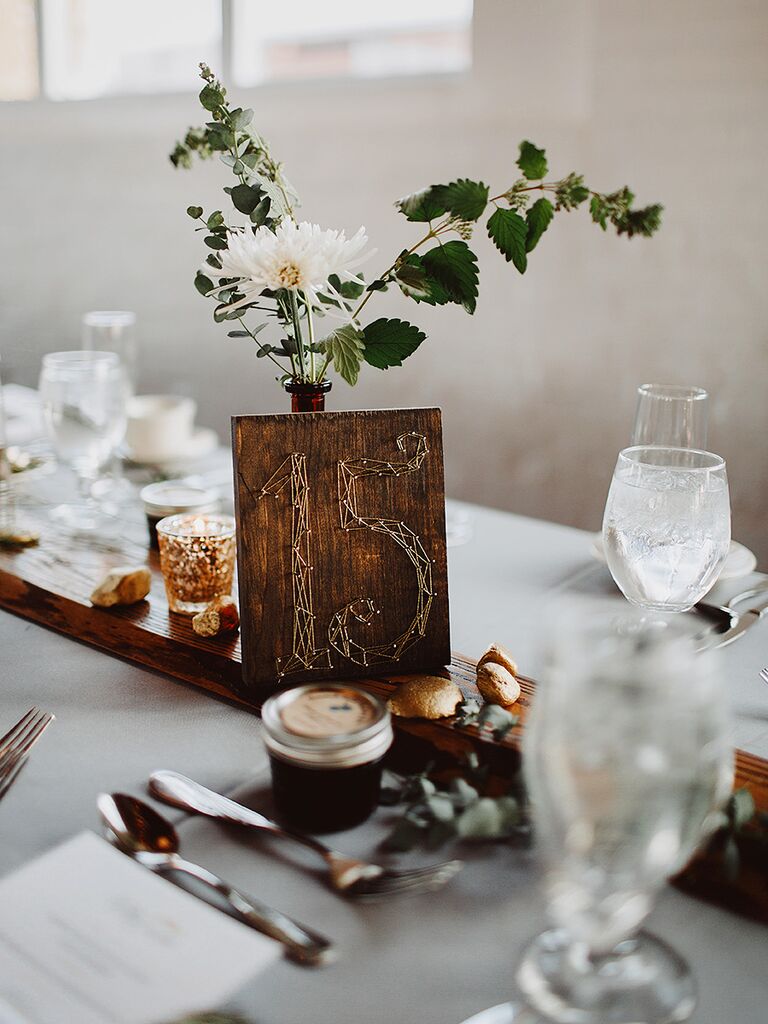 From: An Intimate, Rustic-Chic Wedding at Reading Art Works in Reading, Pennsylvania
DIY Table Numbers: Cork Base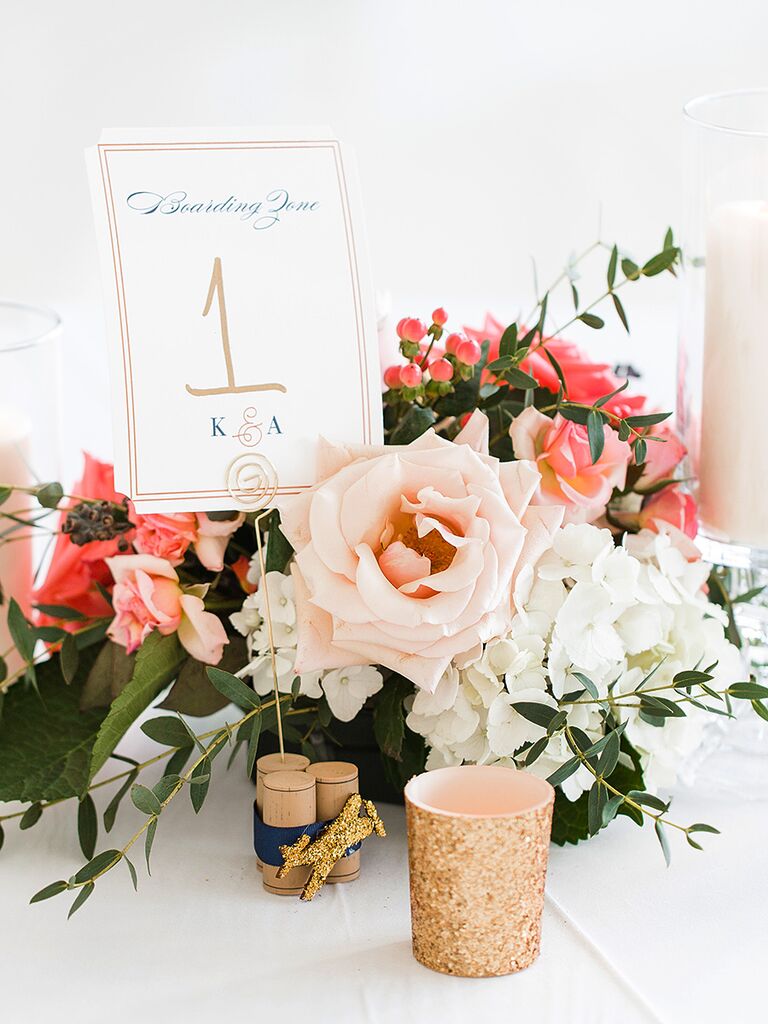 From: A Modern Airport Wedding at Zaxby's Hangar in Winder, Georgia
DIY Table Numbers: Wood Slate and Calligraphy
From: A Natural, Traditional Wedding at Chisos Mountain Lodge in Big Bend National Park, Texas
DIY Place Cards: Lemon Labels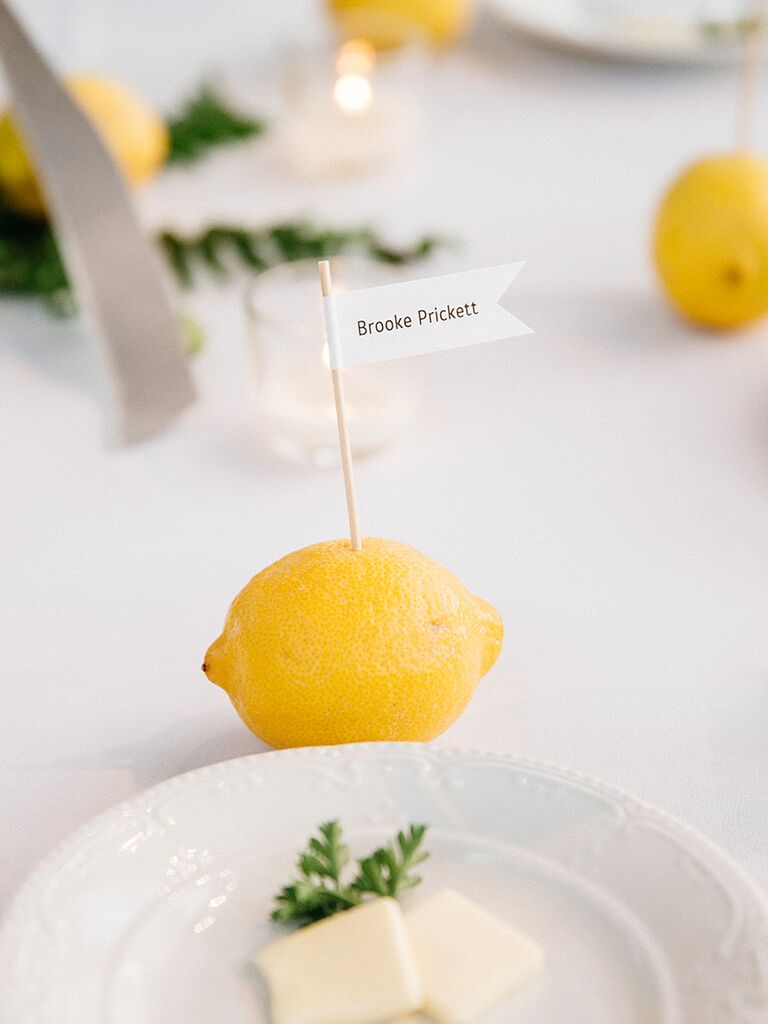 From: A Yellow Wedding at the Jewel Box in St. Louis, Missouri
DIY Centerpieces: Tall Grass Arrangements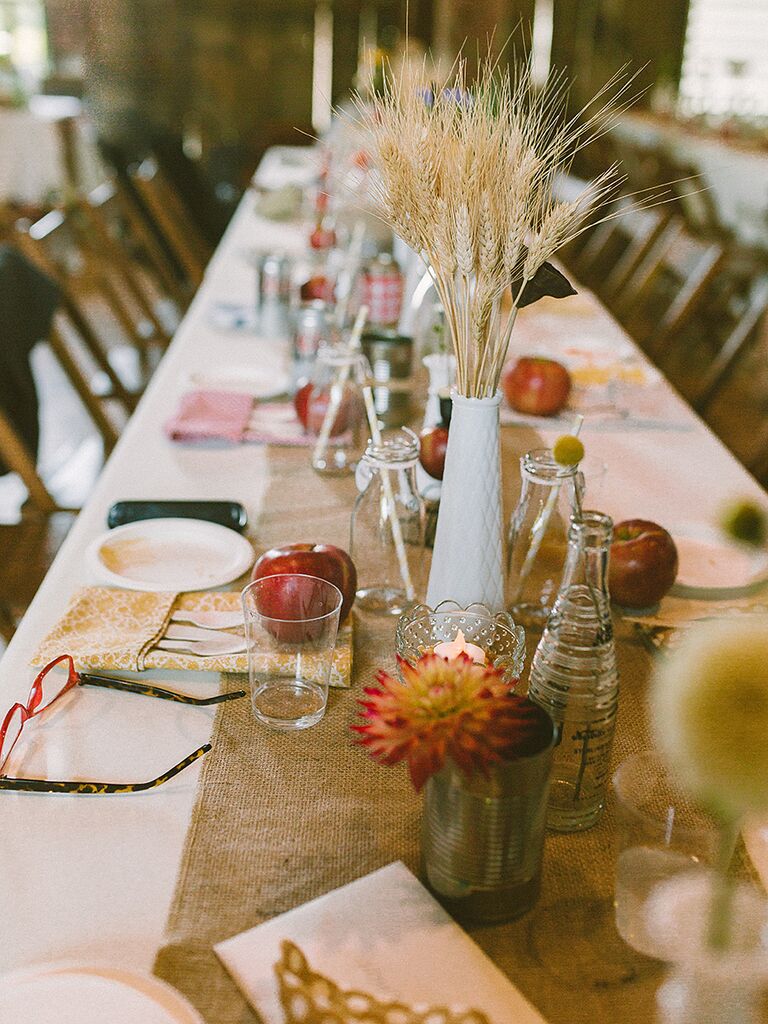 From: A Vintage-Style, DIY Wedding at Richland Township Community Park Barn in Gibsonia, Pennsylvania
DIY Centerpieces: Silk Flowers and Book Stacks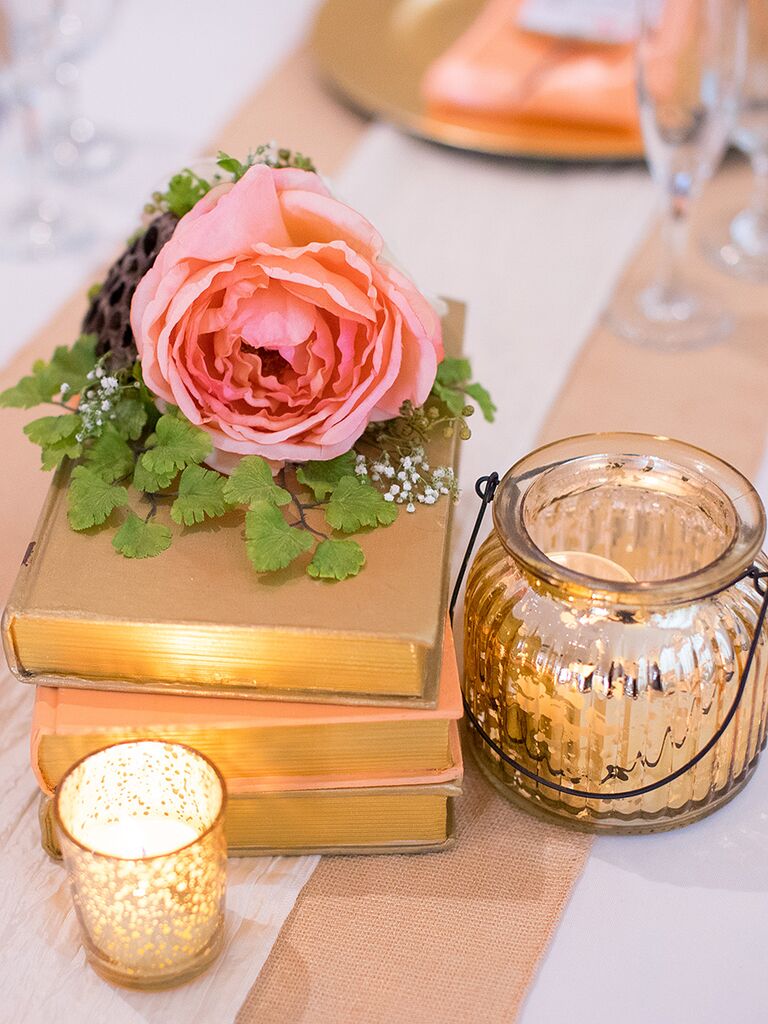 From: A Whimsical Woodland Wedding at the Torrance Woman's Club in Torrance, California
DIY Centerpieces: Potted Succulents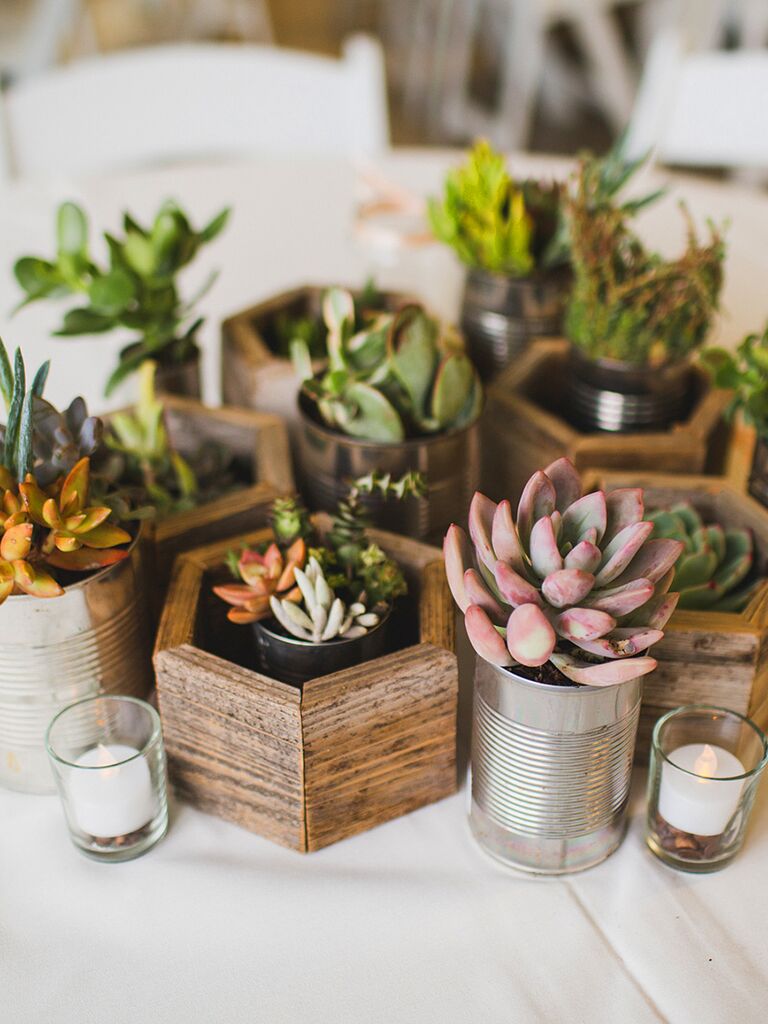 From: A Whimsical DIY Wedding at Myriad Botanical Gardens in Oklahoma City, Oklahoma
DIY Centerpieces: Metallic Gold Painted Bud Vases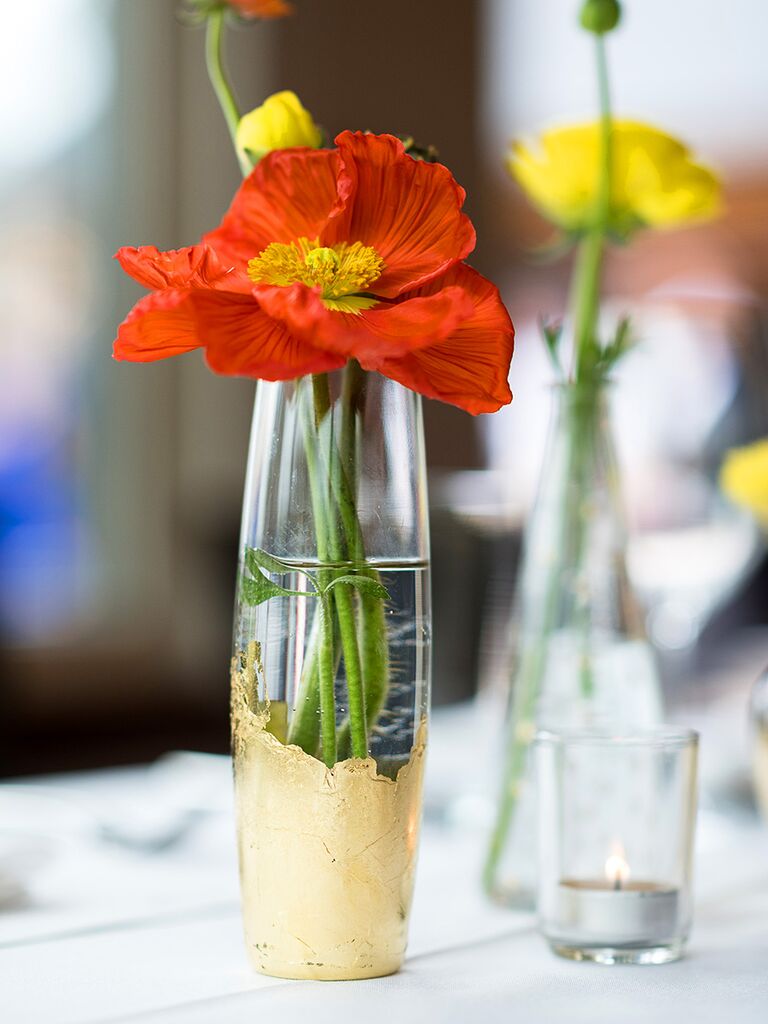 From: A Country Wedding at Aurum Food and Wine in Steamboat Springs, Colorado
DIY Centerpieces: Spray Painted Tin Cans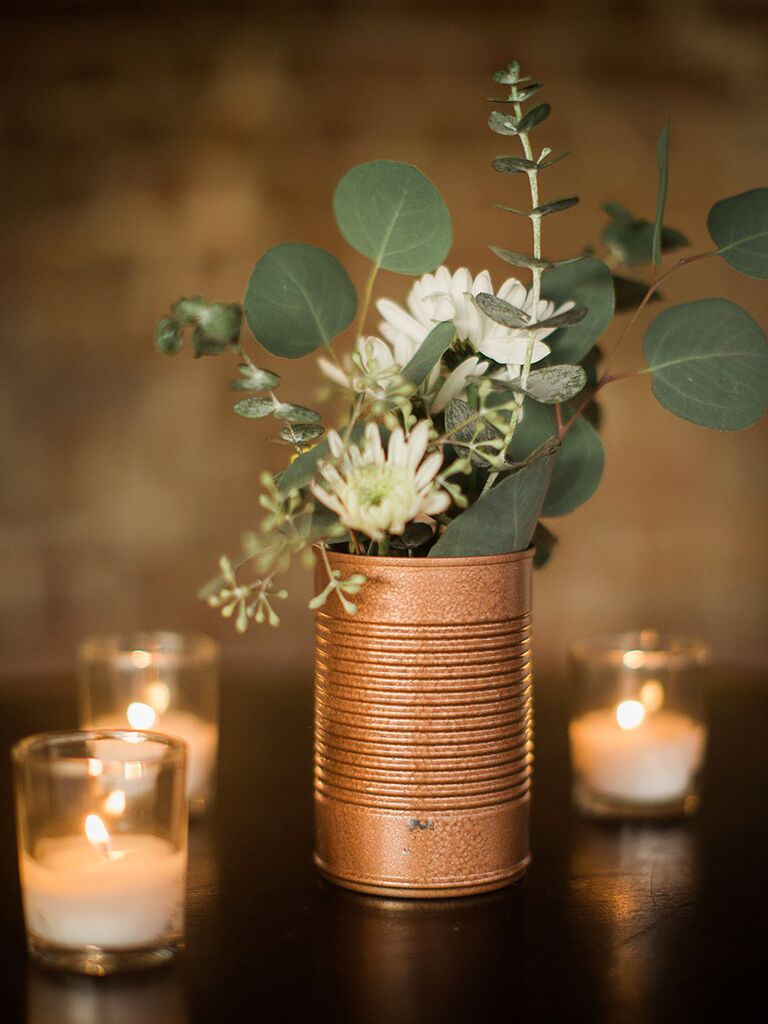 From: A Colorful DIY Wedding at the Historic Rice Mill in Charleston, South Carolina
DIY Backdrop: Beach Wedding Shells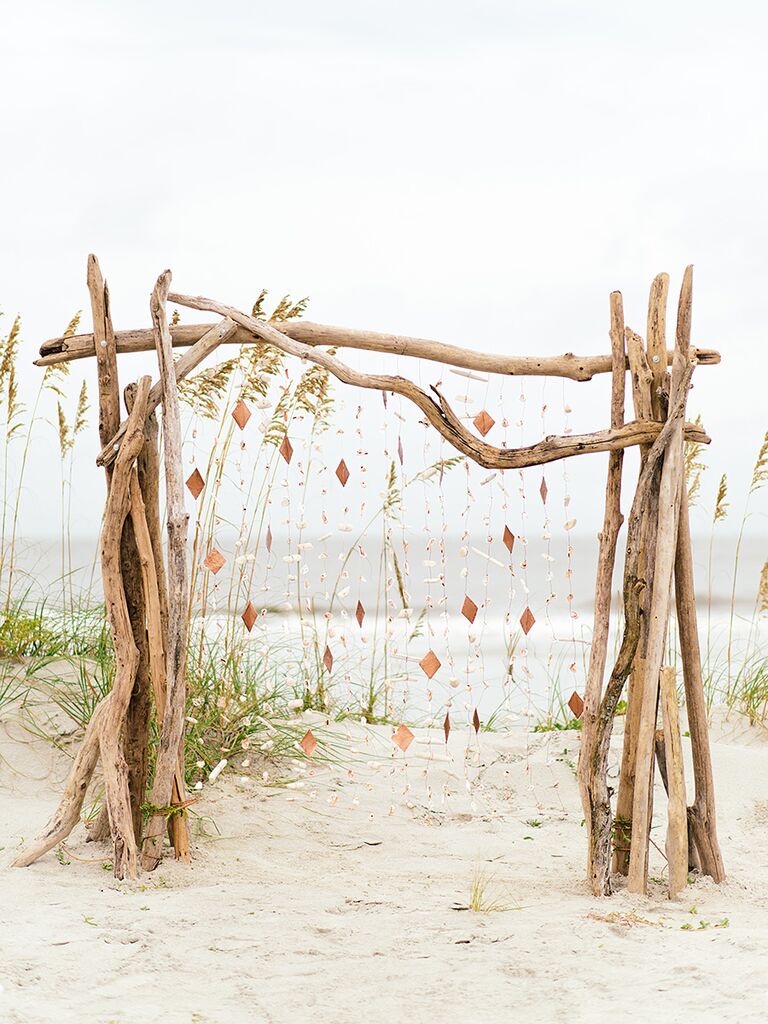 From: A Romantic, DIY Beach Wedding at the Omni Hilton Head Oceanfront Resort in Hilton Head Island, South Carolina
DIY Backdrop: Suspended Paper Cones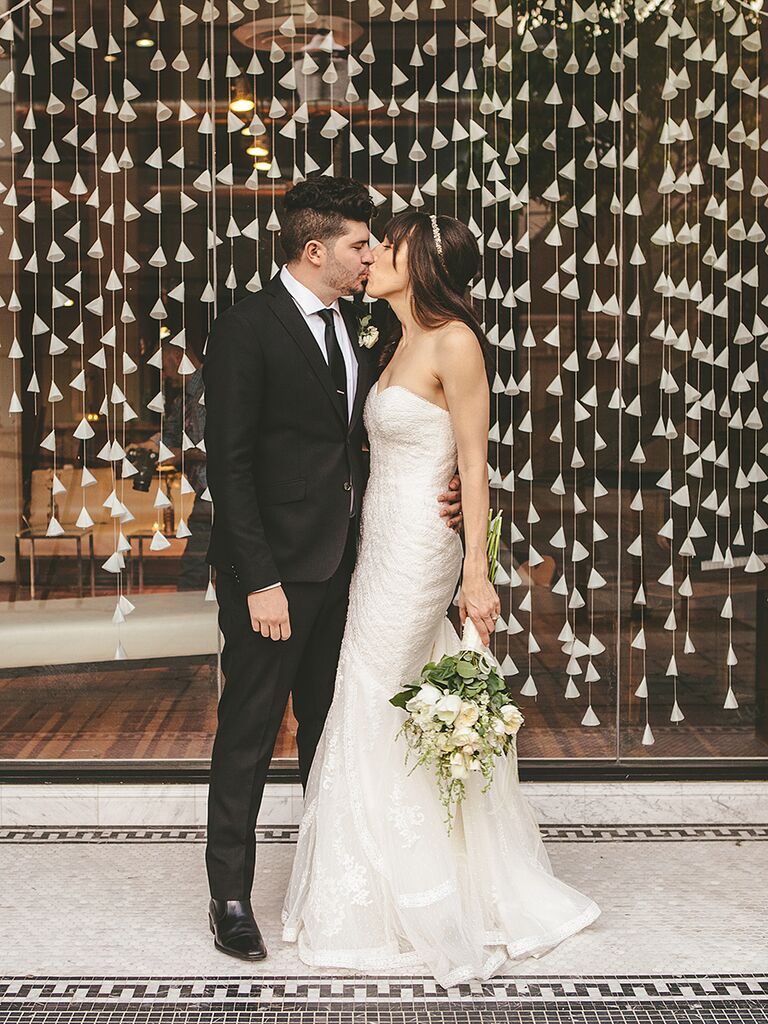 From: A Vintage-Chic Industrial Wedding at the Loft on Pine in Long Beach, California
DIY Backdrop: Colorful Tassels
From: A Personalized, Neon Wedding at Shoal Crossing Event Center in Austin, Texas
DIY Backdrop: Metallic Streamers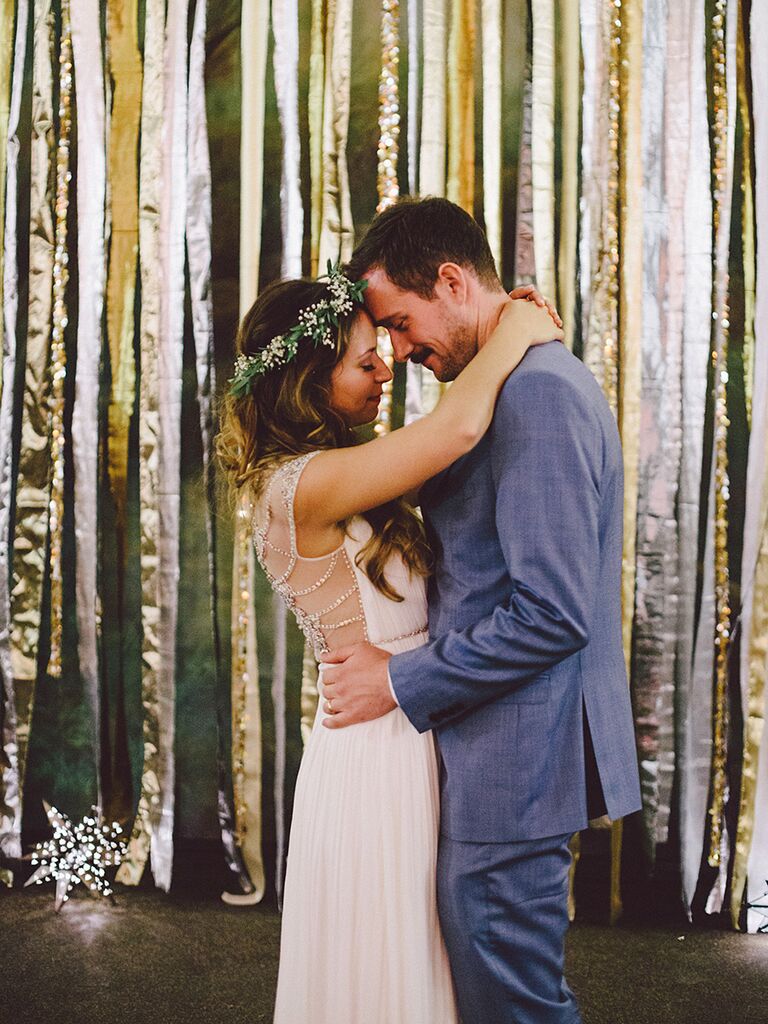 From: A Glam Park Wedding at Boathouse in Prospect Park in Brooklyn, New York
DIY Backdrop: Custom Wooden Backdrop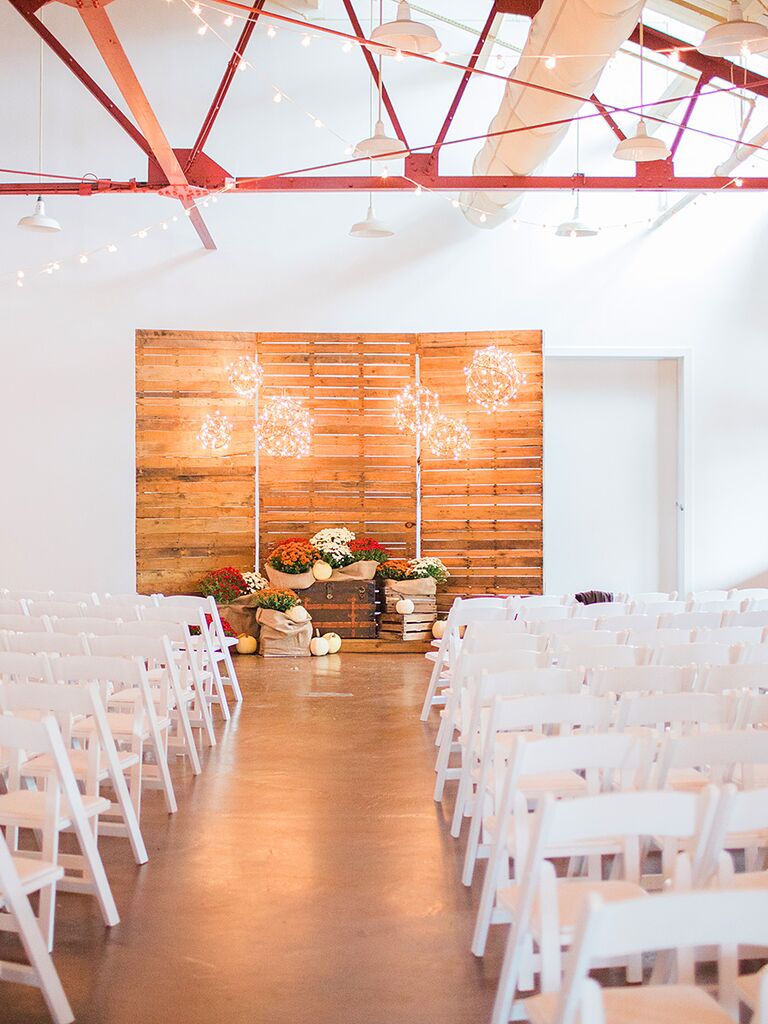 From: A Fall Wedding at Market Hall in Raleigh, North Carolina
DIY Décor: Suspended Kites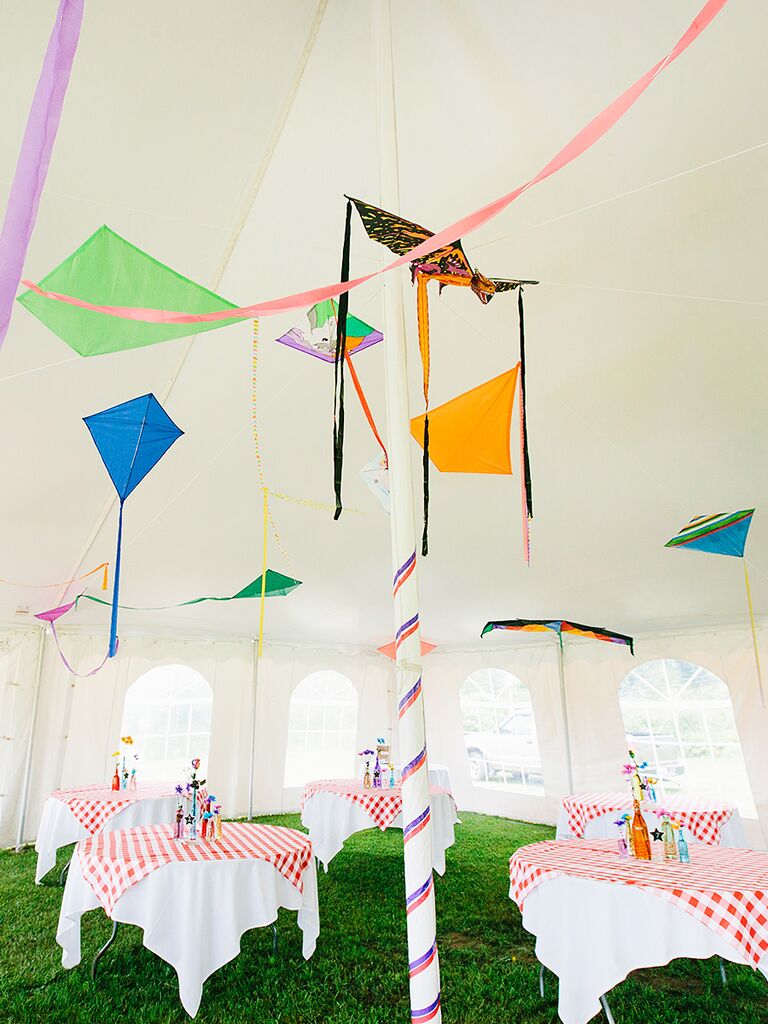 From: A Colorful Backyard Barbecue Wedding in Rutland, Vermont
DIY Décor: Tassel Balloons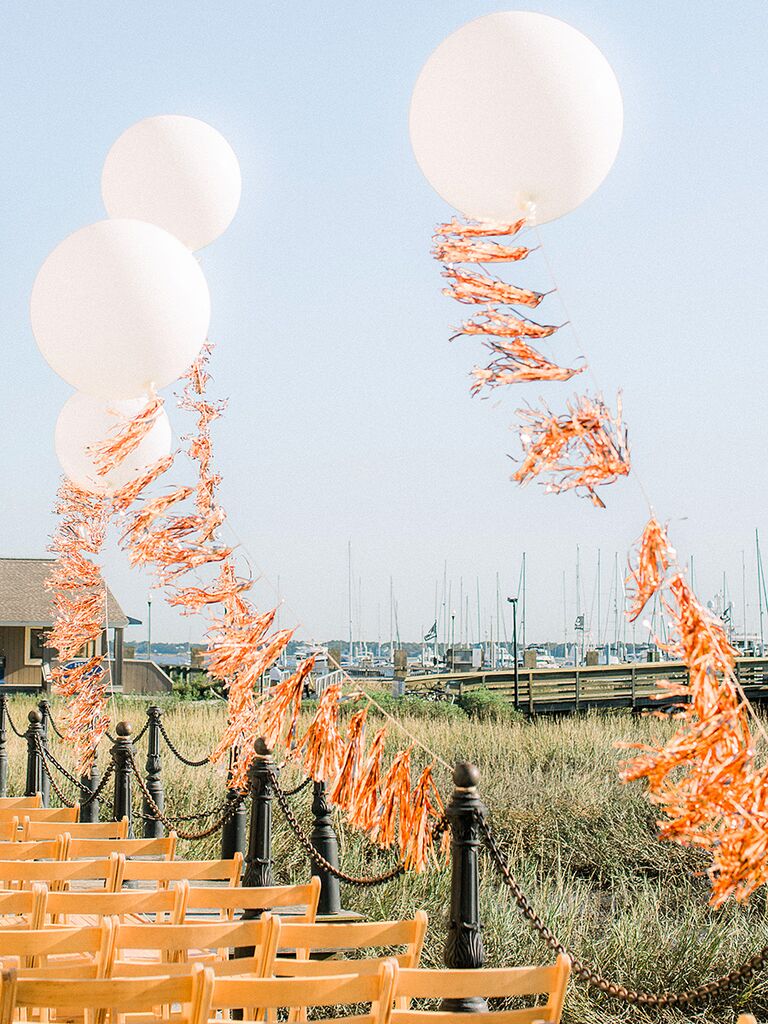 From: A Colorful DIY Wedding at the Historic Rice Mill in Charleston, South Carolina