15 Printable Wedding Games That'll Entertain Guests of All Ages
Everyone loves a good Mad Lib.
We have included third party products to help you navigate and enjoy life's biggest moments. Purchases made through links on this page may earn us a commission.
For kids with a sugar rush, the table of guests who don't know each other well or the couple whose feet are throbbing from being on the dance floor, reception games are heaven sent. Not only do these cute printables look amazing sitting on top of your table setting, but they're actually affordable and fun to play for all ages. Look here for some tried-and-true options that won't disappoint, whether your guests are looking for an icebreaker or an excuse to sit down for a few minutes.
1. B-I-N-G-O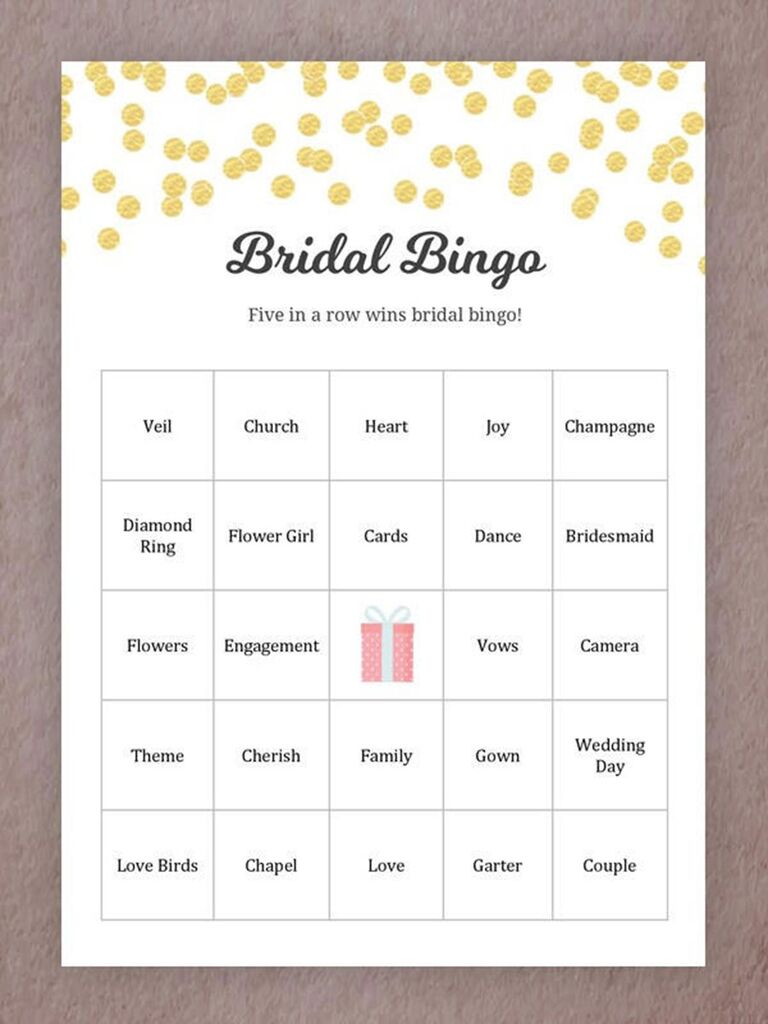 Prefilled Bridal Shower Bingo Cards, $3, Etsy.com
2. Name That Song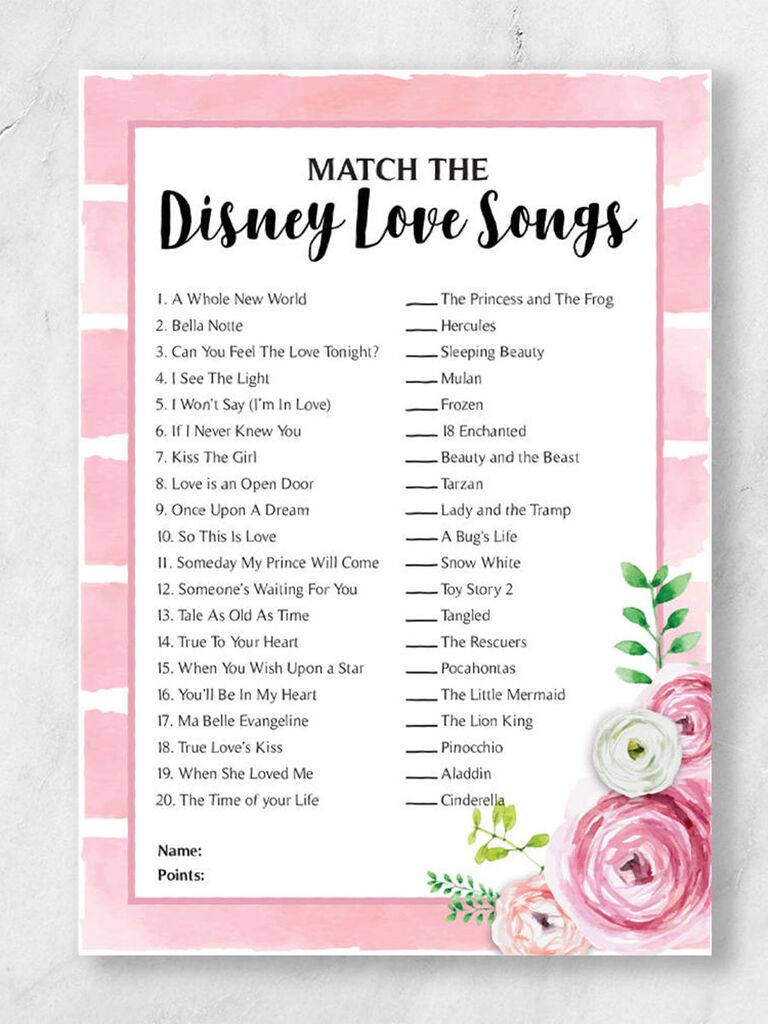 Disney Love Songs Game, $3, Etsy.com
3. Mad Libs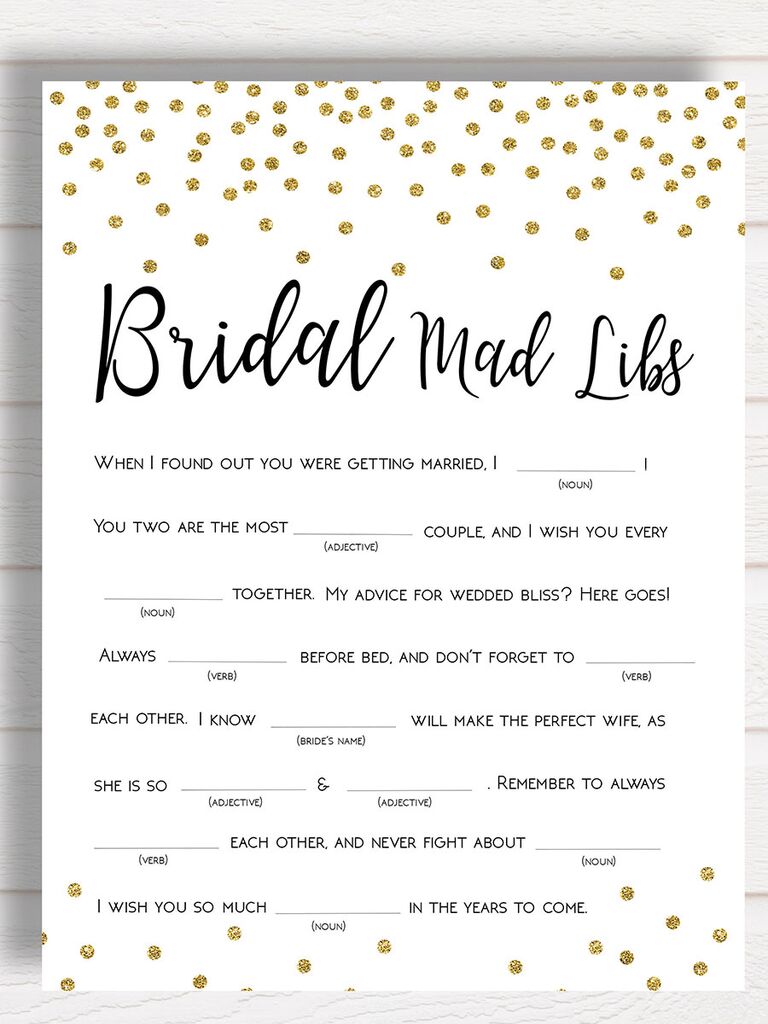 Bridal Mad Libs, $4, Etsy.com
4. Fill-in-The-Blank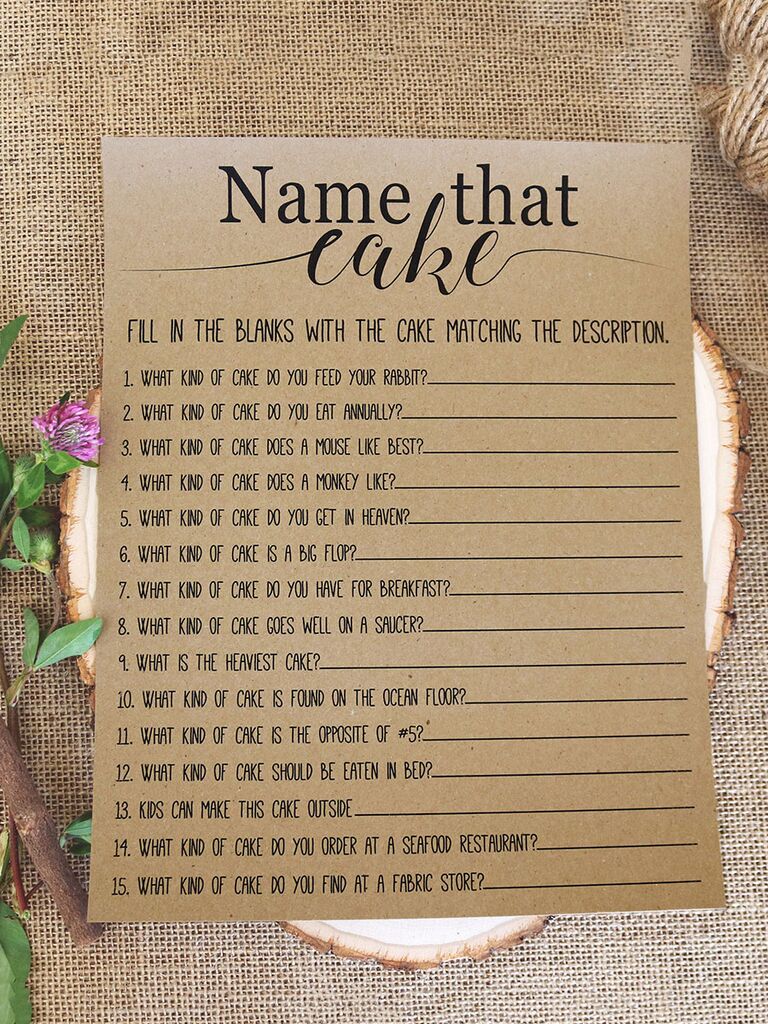 Name That Cake Bridal Shower Game, $5, Etsy.com
5. He Said, She Said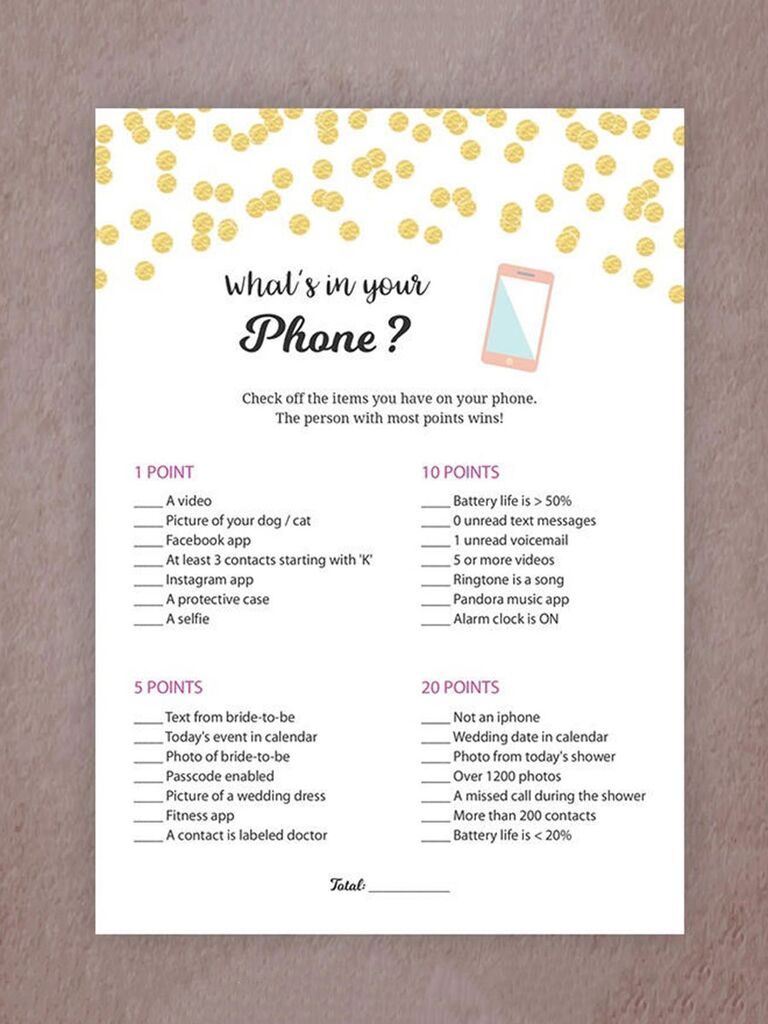 Bride or Groom Game, $2, Etsy.com
6. Advice Cards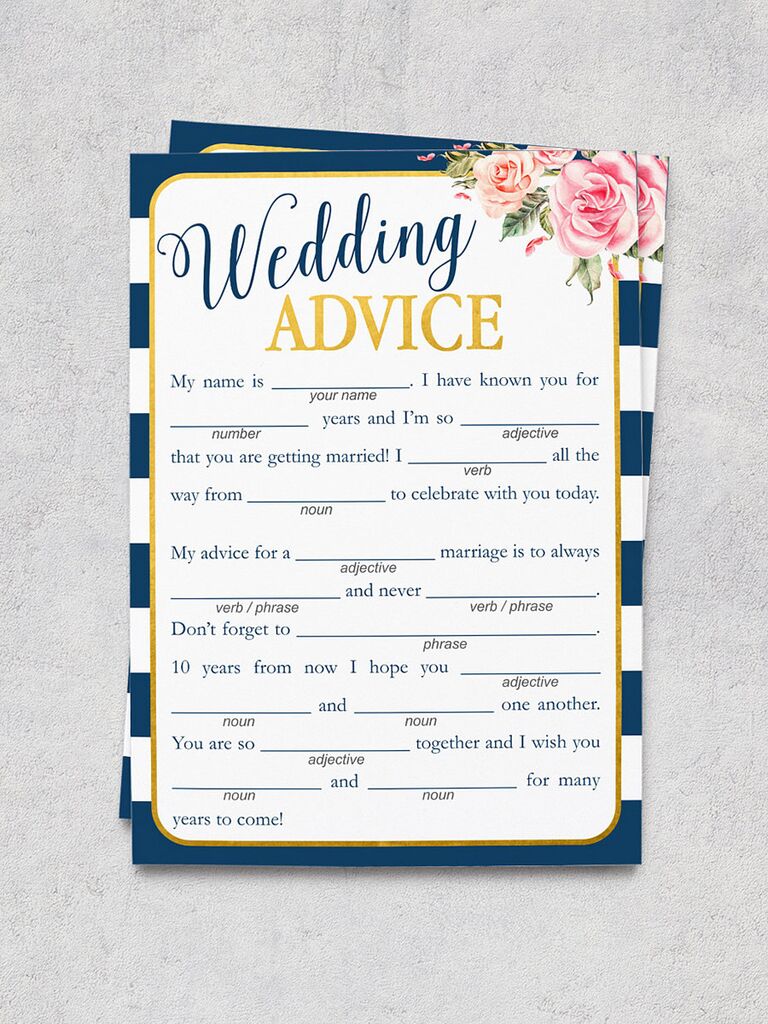 Wedding Mad Libs, $4, Etsy.com
7. Give A Kiss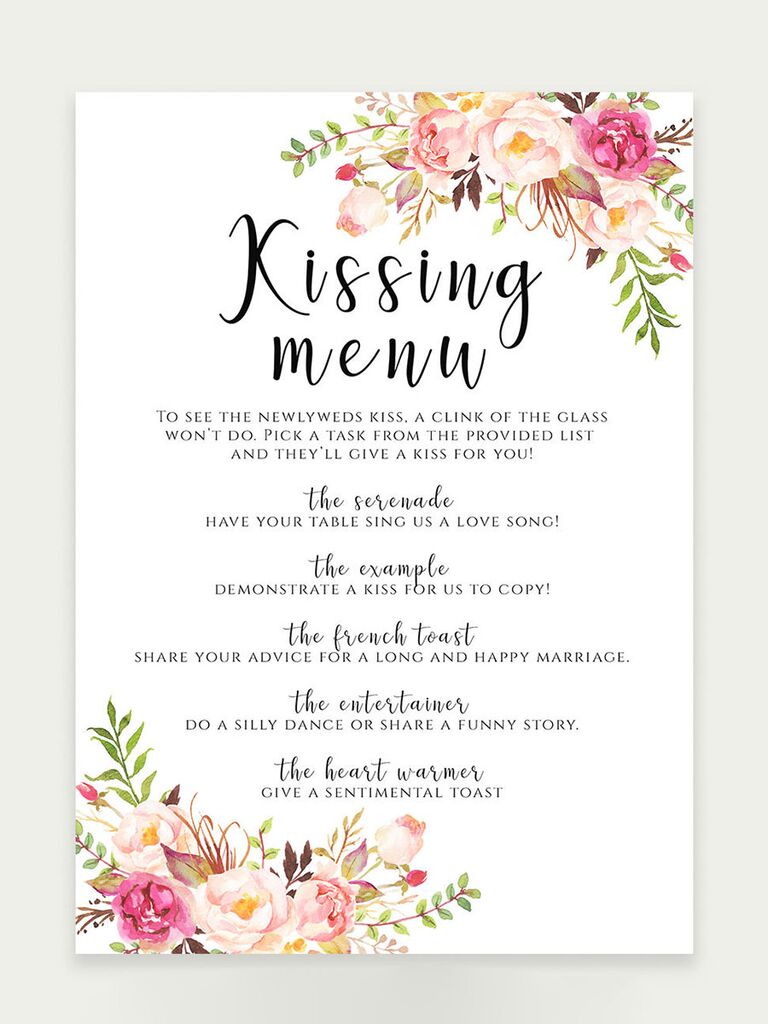 Kissing Menu, $3, Etsy.com
8. I Spy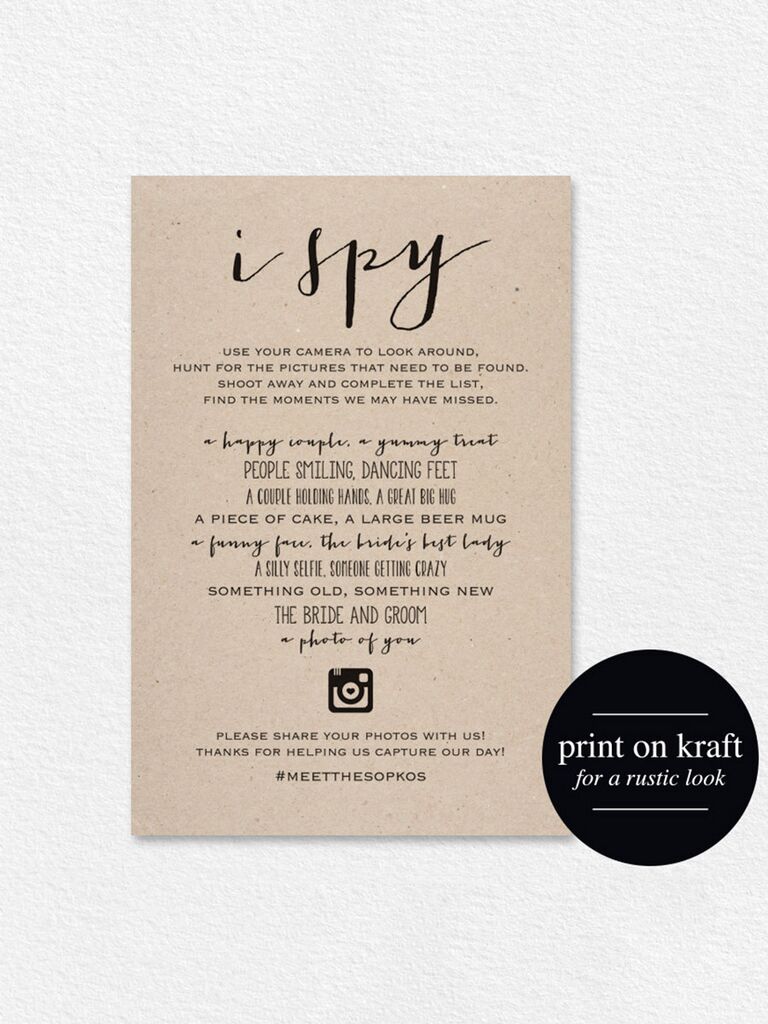 I Spy Wedding Game, $7, Etsy.com
9. Detective Game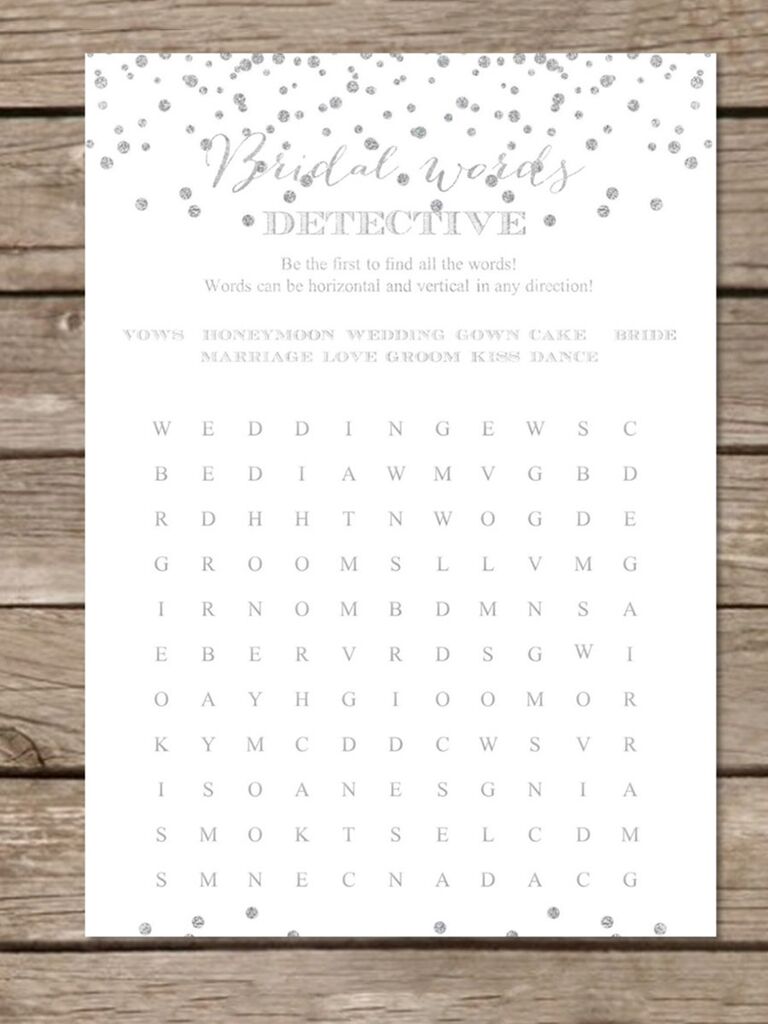 Bridal Word Detective Game, $4, Etsy.com
10. Photo Hunt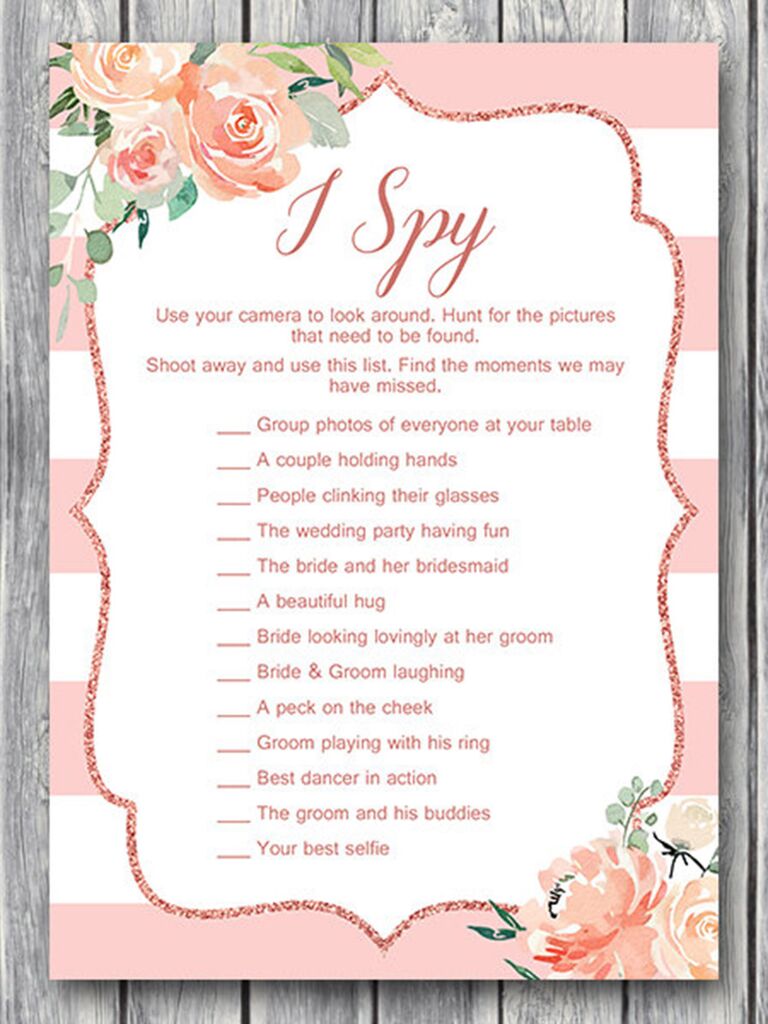 I Spy Wedding Scavenger Game, $4, Etsy.com
11. Table Activities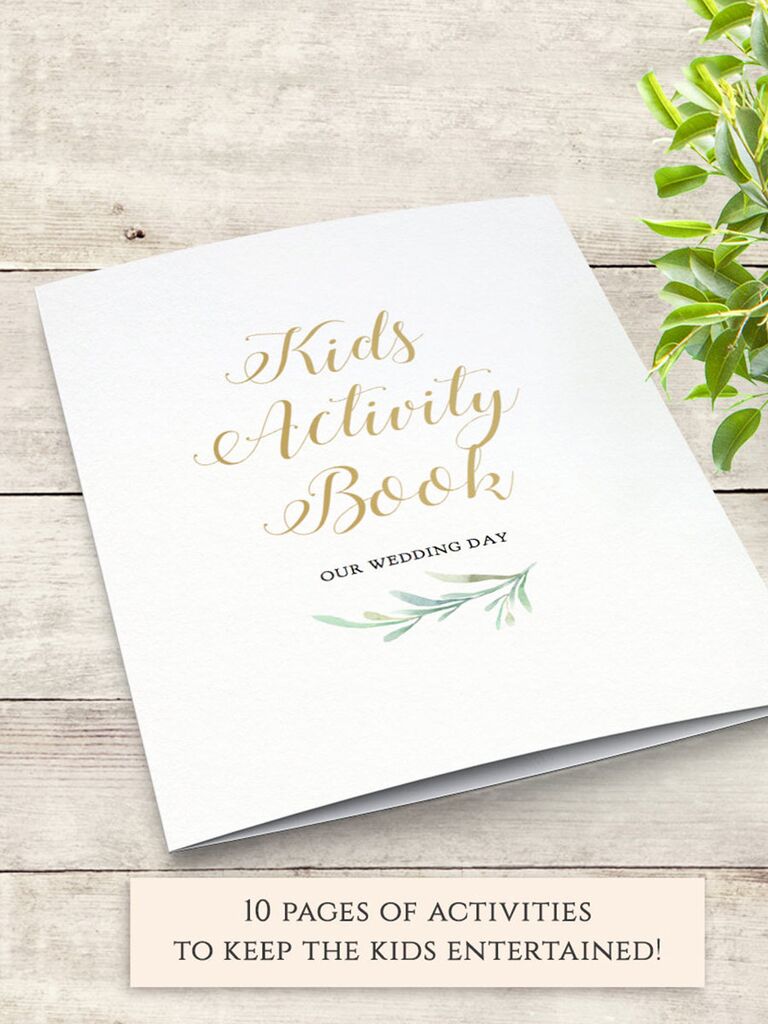 Kids Activity Book, $7, Etsy.com
12. Customized Questions
Custom designed wedding crossword, $35, Etsy.com
13. Matching Game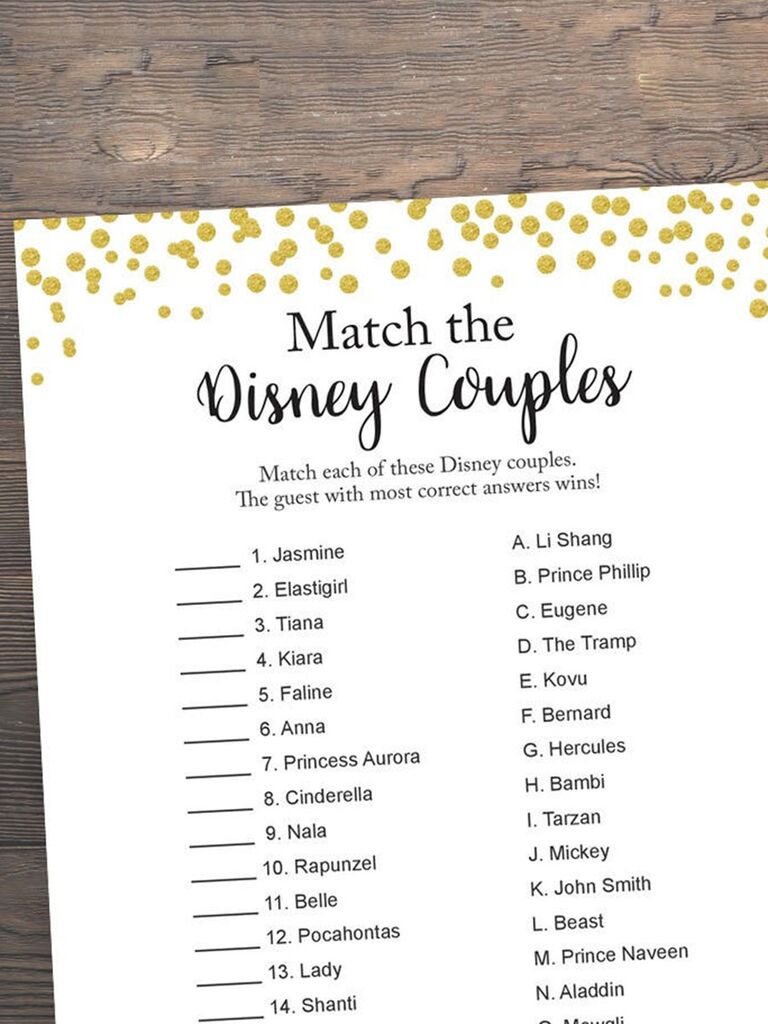 Match the Disney Couples, $3, Etsy.com
14. Superstition Game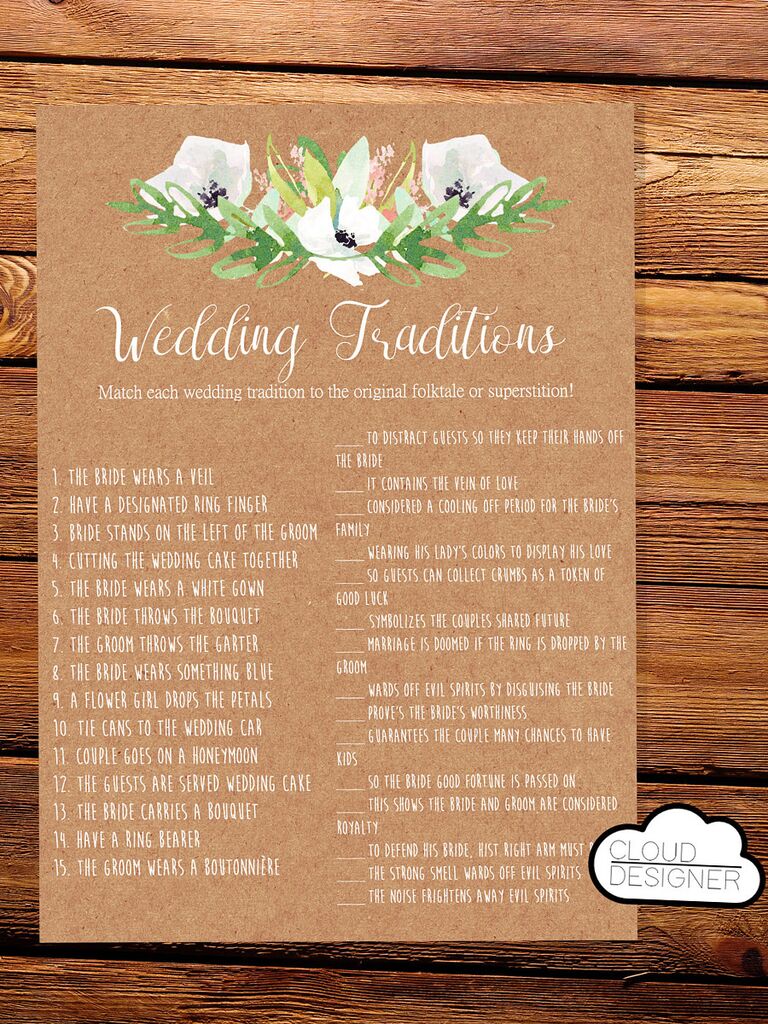 Wedding Tradition Quiz, $4, Etsy.com
15. Word Search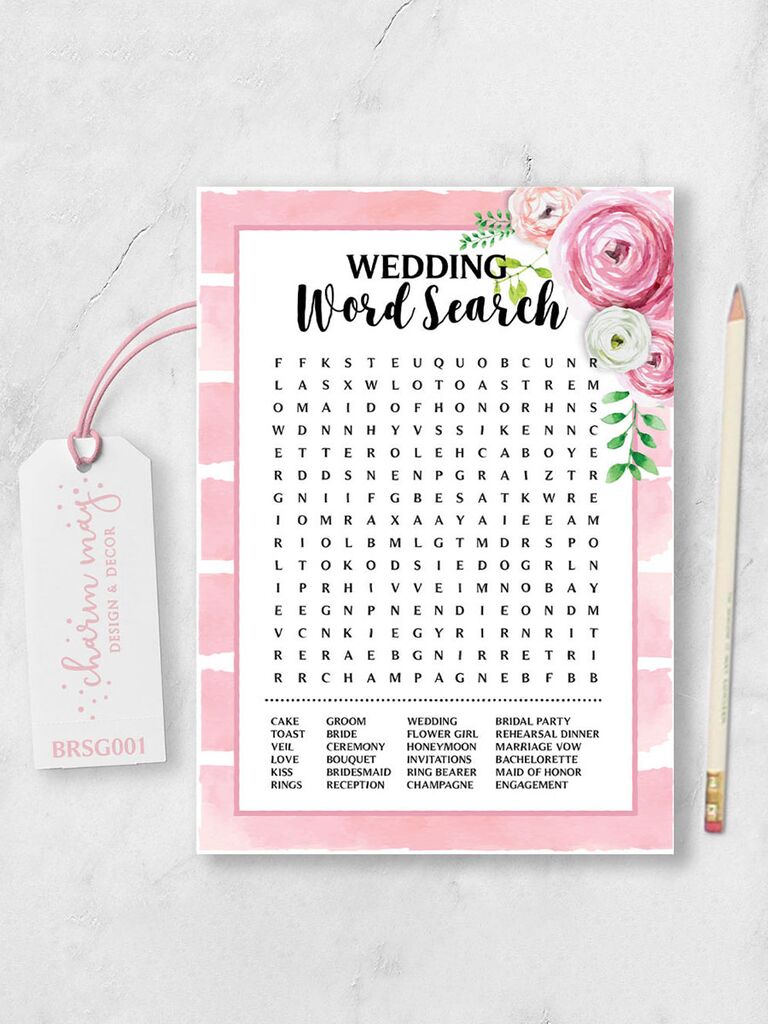 Word search Game, $3, Etsy.com