10 Television Costars You Didn't Know Were Married
We just love a good costar romance. See which television costars are married in real life.
by The Knot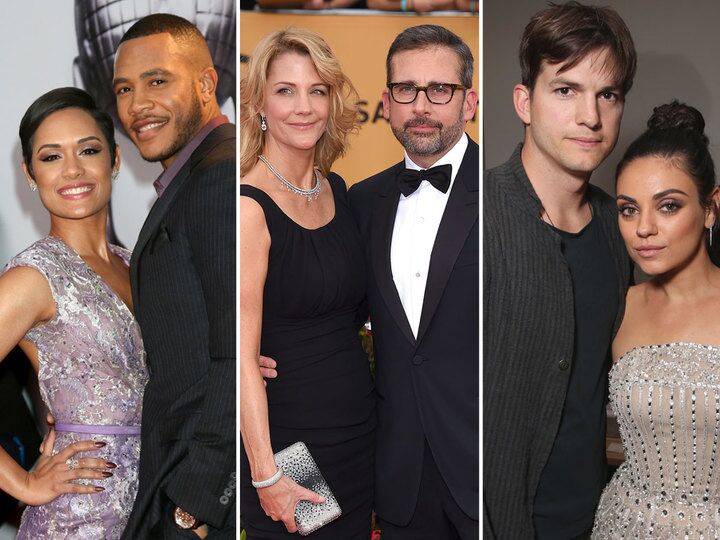 Gealey and Byers: Shutterstock, Kunis and Kutcher: Todd Williamson/Getty Images
Whether they'd married years before filming together or first met on set, these celebrity couples have costarred on the small screen with undeniable chemistry. We can't imagine there's a better acting partner than your life partner, right? Scroll on to see which celebs are married to their television costars. Some of them might surprise you!
Grace Gealey and Trai Byers

Megan Mullally and Nick Offerman

Anna Paquin and Stephen Moyer

Steve Carell and Nancy Carell

Mila Kunis and Ashton Kutcher

Todd Williamson/Getty Images

Johanna Braddy and Freddie Stroma

Alexis Bledel and Vincent Kartheiser

Kaitlin Olson and Rob McElhenney

Mary Elizabeth Ellis and Charlie Day

Alyson Hannigan and Alexis Denisof