10 Tips for Planning an Unforgettable Fusion Wedding
There's more to celebrating a fusion wedding than getting to wear multiple dresses (but you can do that too!). Here's what you need to know.
by Maharani Weddings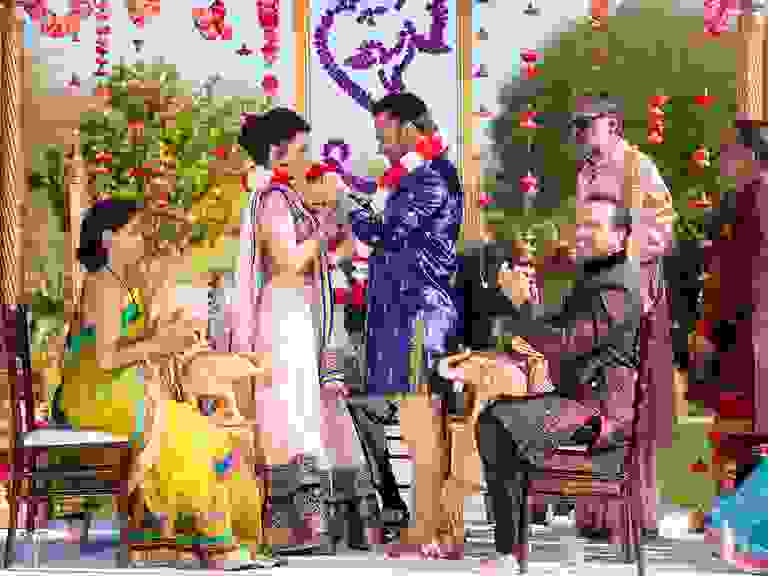 If you and your partner come from two different cultural or religious backgrounds, you might need some advice and inspiration for how to plan a beautiful fusion wedding that honors traditions on both sides. (And don't forget, this is a perfect time to create your own unique traditions too.) At Maharani Weddings, we've seen hundreds of celebrations that intertwine two different backgrounds, so we've rounded up our top 10 tips to make the planning process less daunting and help you pull off a fabulous fusion wedding with special nods to both cultures.
1. Master a Dish From Your Partner's Background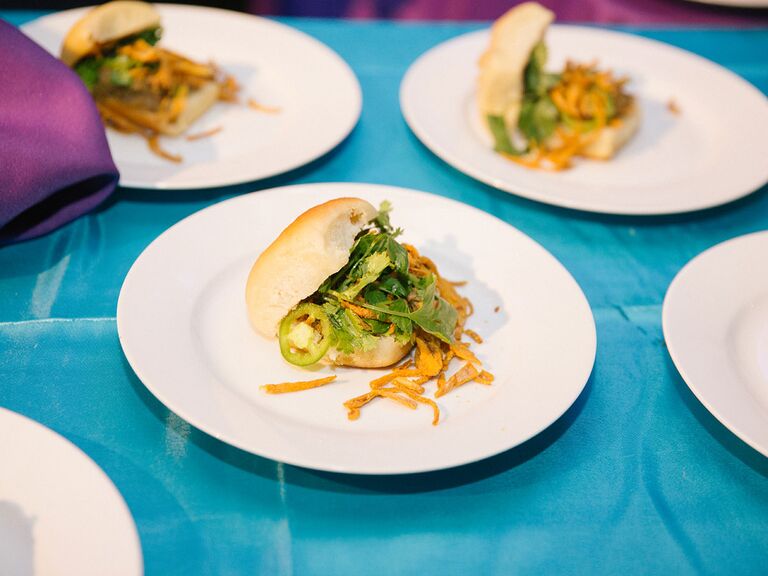 Trying to familiarize yourself with your partner's culture or hoping to impress their parents? One of the best ways to do that (and one of our favorite parts of multicultural weddings) is to explore the unique culture's culinary traditions and tastes. There's no better way to immerse yourself fully in another ethnic group than through its cuisine and mealtime rituals, plus you'll score major points with your partner's friends and relatives.

2. Organize a Meet and Greet With Your Future In-Laws
Show off your newly acquired culinary skills by hosting a party for both of your closest family members. Not only is this a great way to meet other members of the family, it's also an excellent chance to sit down and explore tips and tricks from an array of people familiar with the culture you're marrying into.

3. Hire a Coordinator Familiar With Multicultural Celebrations
Finding a wedding planner who's familiar with your cultures' ceremonies will help take the weight off your shoulders on such a busy day.
4. Personalize Your Invitations
The next step after securing a venue and date is to start sending invitations. This is your first chance to flex your creativity skills and showcase how you'll incorporate both backgrounds into your day. Feel free to include fun facts about both cultures, like a favorite recipe, region, story or memory.
5. Create a Helpful Ceremony Program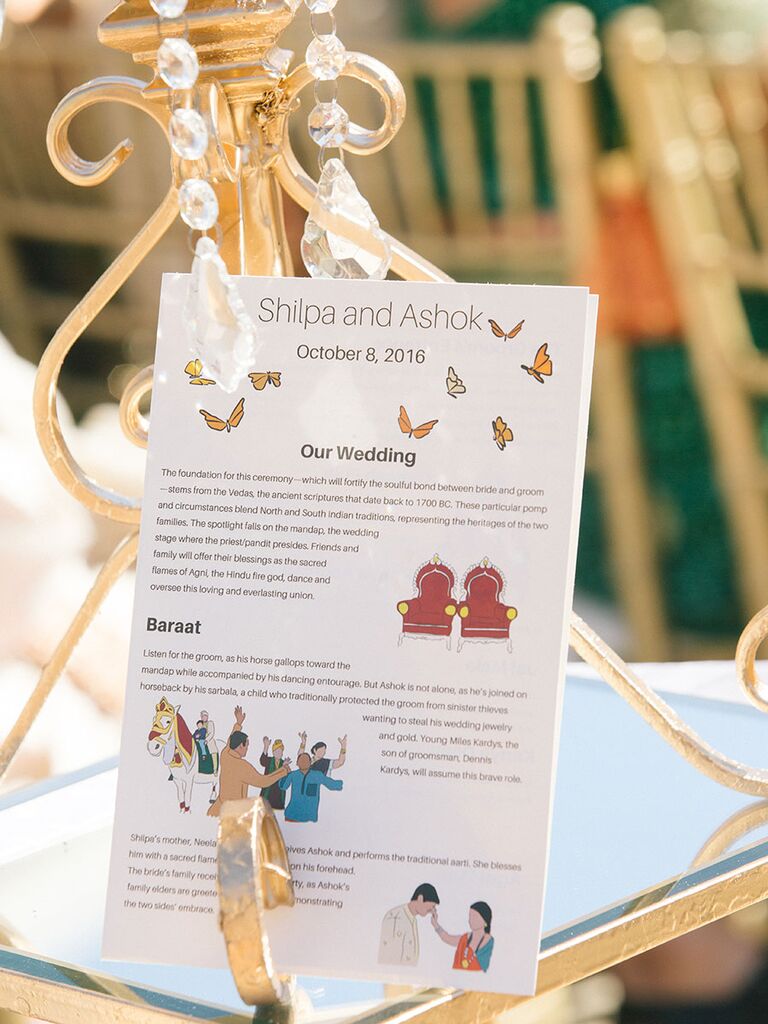 When hosting a multicultural wedding, not all of your guests may be aware of specific customs you're including. Design a ceremony program to keep your loved ones in the know about any important traditions during the service (or services). If you want to be really thorough, add a section to your wedding website so guests can study up before the main event.

6. Wear Something From Both Cultures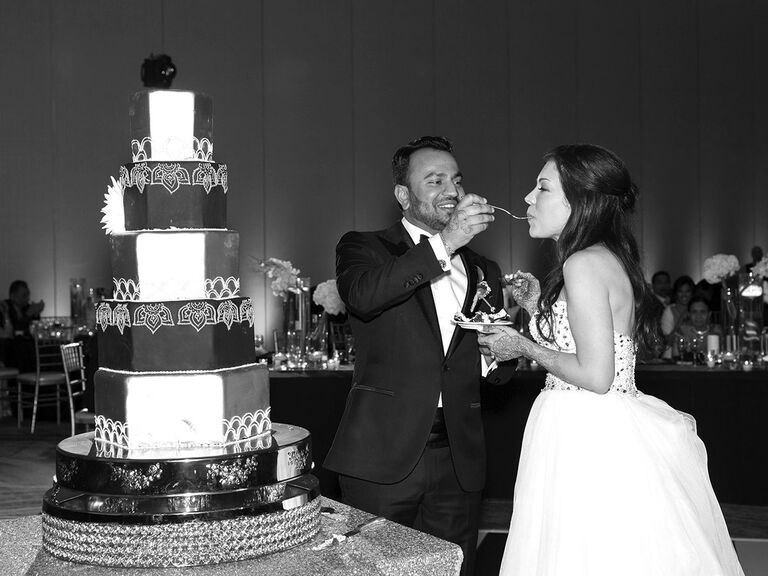 A dress swap isn't only fun—we love when couples make outfit changes during their wedding events—but it's also an easy way to honor both cultures. If you're wearing a traditional Indian lehenga during the ceremony, feel free to change into a white gown for your reception. We also love when multicultural aspects are incorporated into one look. Wear a traditional white gown and adorn your wrists with Indian bangles.

7. Have Fun With the Menu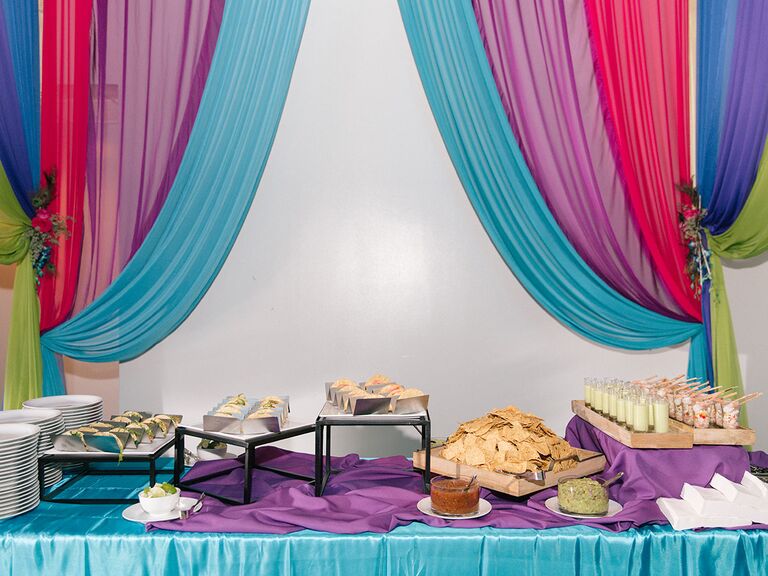 Picking your favorite bites from your upbringing to serve at the reception is a great way to share your culture's customs and history. You can combine culinary elements from both cultures too—think: chili paneer lettuce wraps and bahn mi tacos.

8. Choreograph a Dance to Music From Both Backgrounds
Nothing gets a crowd moving like a great song. Plan a reception dance to a mix of songs from both cultures for a wedding moment that's personalized and memorable.
9. Offer Welcome Bags
Everybody loves gifts! You can go as small or lavish as you like and include your favorite ethnic treats, trinkets and tokens from your heritage. Some fun ideas might be Indian bangles, Cape Cod potato chips or imported coffee beans from Columbia.
10. Assemble a Multicultural Treat Table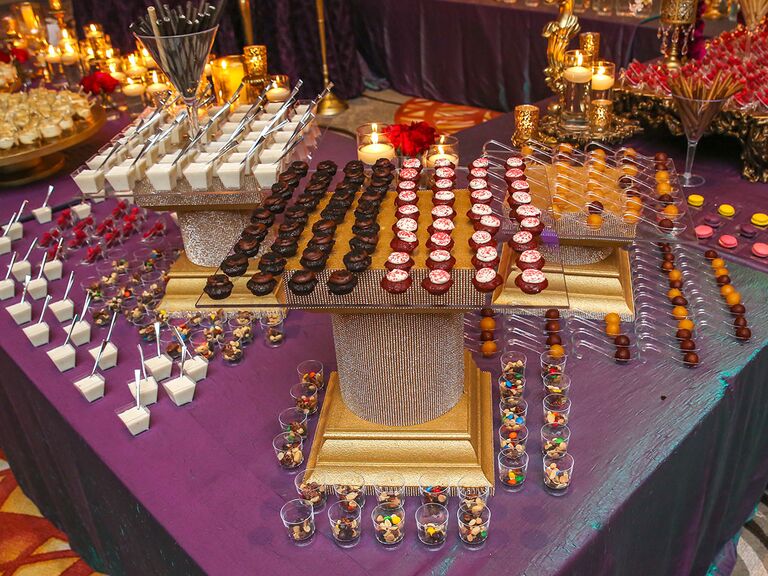 Satisfy your sweet tooth with a multitude of tasty treats from both cultures. Having a Norwegian and Indian fusion wedding? Offer both traditional Scandinavian desserts, like fyrstekake and kringla, and Indian favorites like gulab jamun and milk cake.

Maharani Weddings is the largest website for Indian weddings focusing on modern, stylish ideas to inspire luxury Indian brides-to-be and wedding enthusiasts. The go-to site features daily content, real weddings, films and top vendors across all wedding categories hand selected by founder Shawna Gohel.