How to Slay on Your Wedding Day
Here are six ways to look and feel your best on your wedding day from head to toe.
Every bride wants to look and feel fabulous on her wedding day. Achieving the perfect bridal style, whether it's old-Hollywood glam or relaxed beachy, is all about having the right attitude—paired with statement pieces, bold accessories and unique details that speak to your inner diva. Here are some tips on how to shine like a star on your day.
1. A Showstopping Gown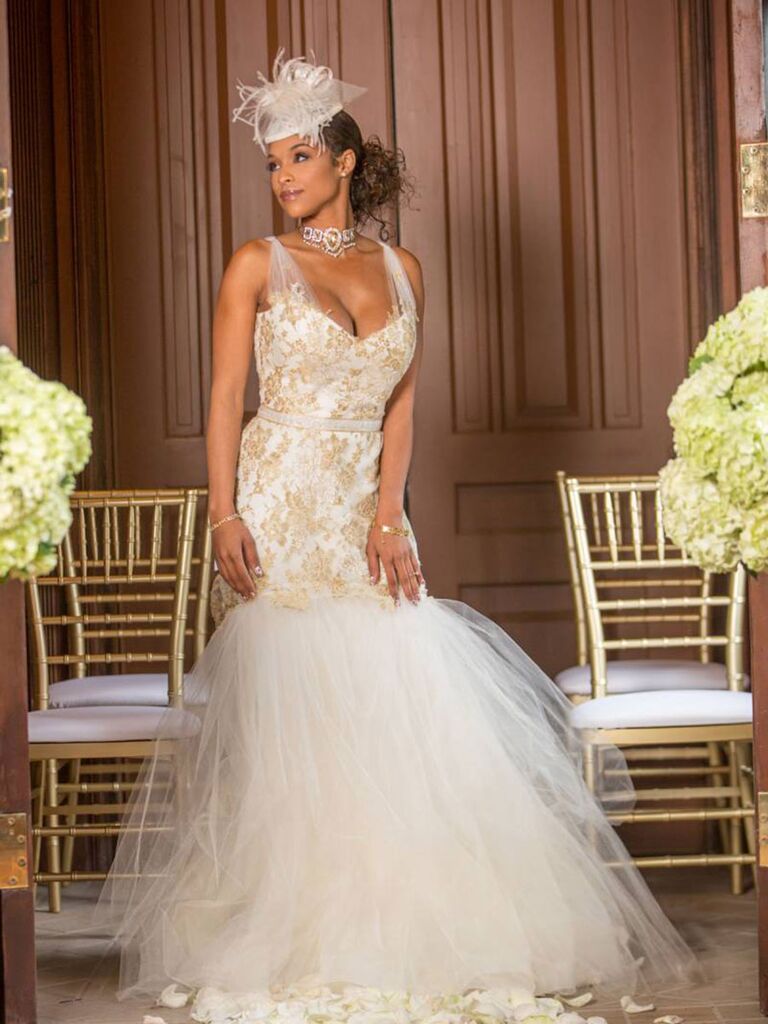 The first step in creating your bridal look is finding the perfect wedding dress. Your wedding gown should speak to your unique style and compliment your best attributes. Take note of how you feel in your gown; don't purchase a dress that's uncomfortable. Remember, comfort is key when it comes to flawless style. If you feel good, you'll look good too.
2. Bold Accessories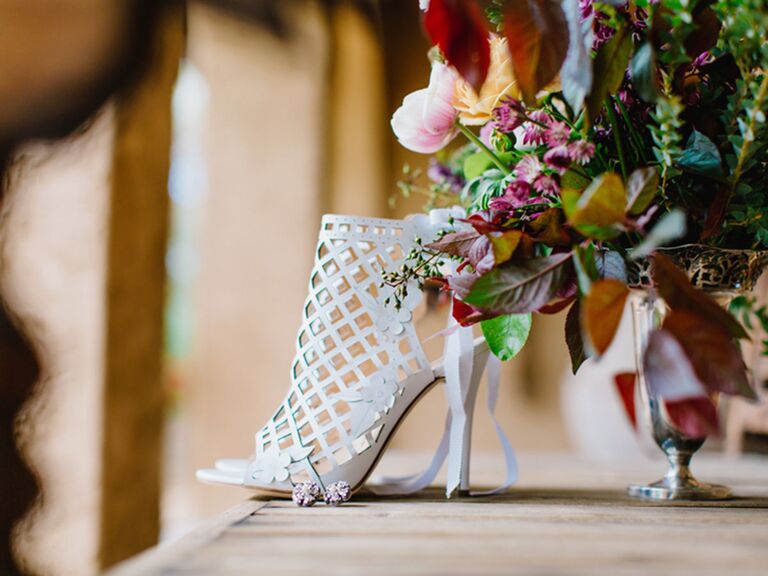 You're a queen for the day and it's your time to shine. Display your style with a unique element like a dramatic headpiece or crown. Add color to your look with a pair of shoes in an unexpected shade or with lots of bling. Trade in diamond studs for flirty fringe earrings. This is the perfect opportunity to add a head-turning element, like a "something blue," sparkling clutch or even a leather jacket, that'll add a wow factor to your completed look.
3. Flawless Hair and Makeup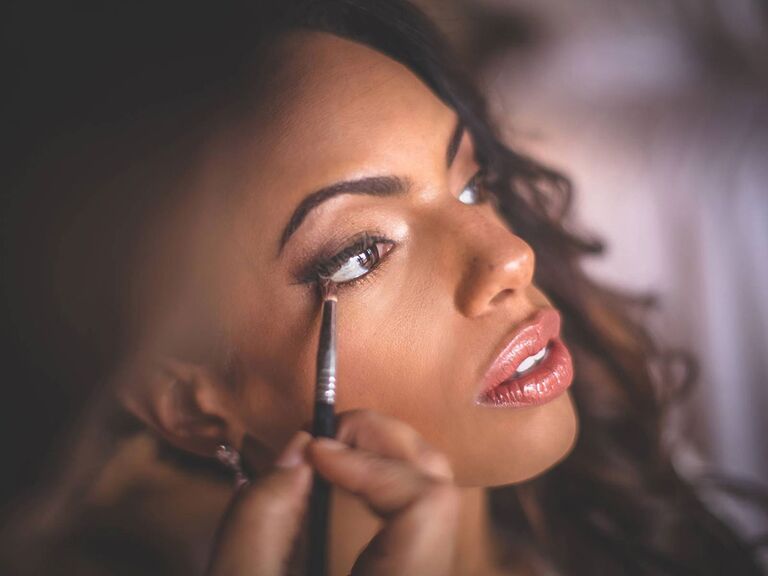 Every woman knows their outfit isn't complete unless their makeup and hair are flawless. Your wedding day is the perfect opportunity to go full glam—if that's the look you want. Call in your glam squad and channel your inner Beyoncé or Mariah Carey with voluminous tresses and red carpet makeup. But be sure to keep your look balanced—if you're going for a bold lip and big hair, consider a more subdued eye shadow.
4. Break All the Rules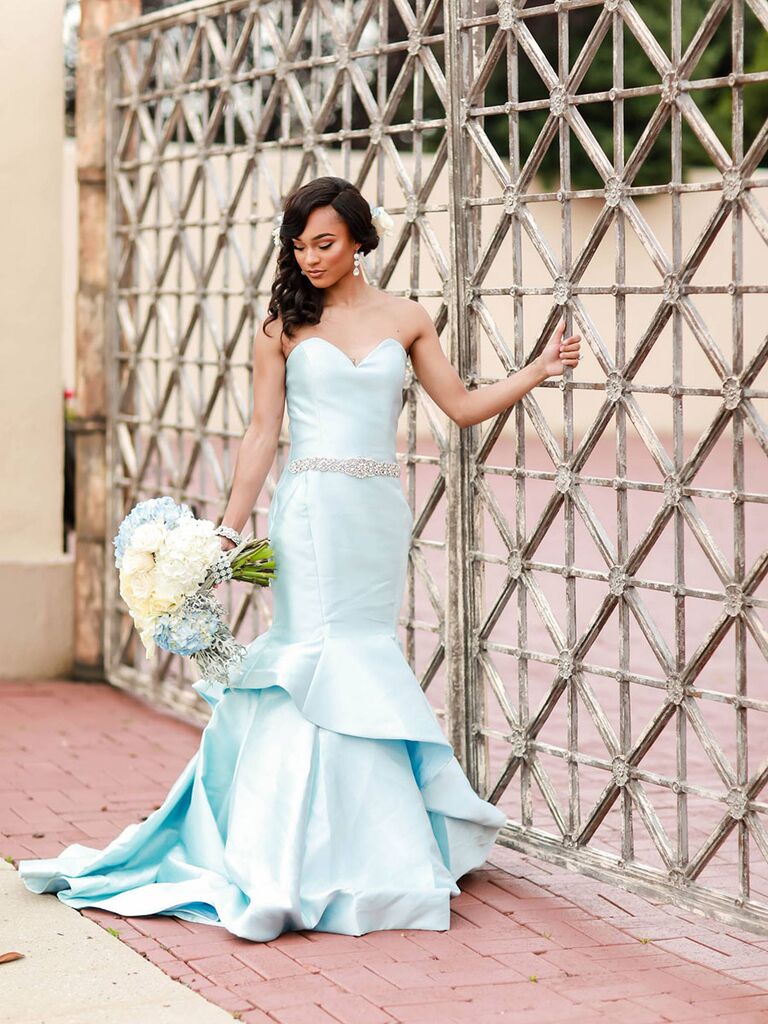 Weddings are all about traditions. It's the reason why most brides wear white or a veil. But it's perfectly okay to remix traditions—start your own and be a rebel. Trade in the traditional veil for a dramatic sheer cape or flower crown. If pink is your favorite color, break the rules and shock your guests with a rose-hued gown at your reception. You want to be your most authentic self on your wedding day. Brides that slay make their own rules, so plan a wedding that looks and feels like you.
5. Relax, Relate, Release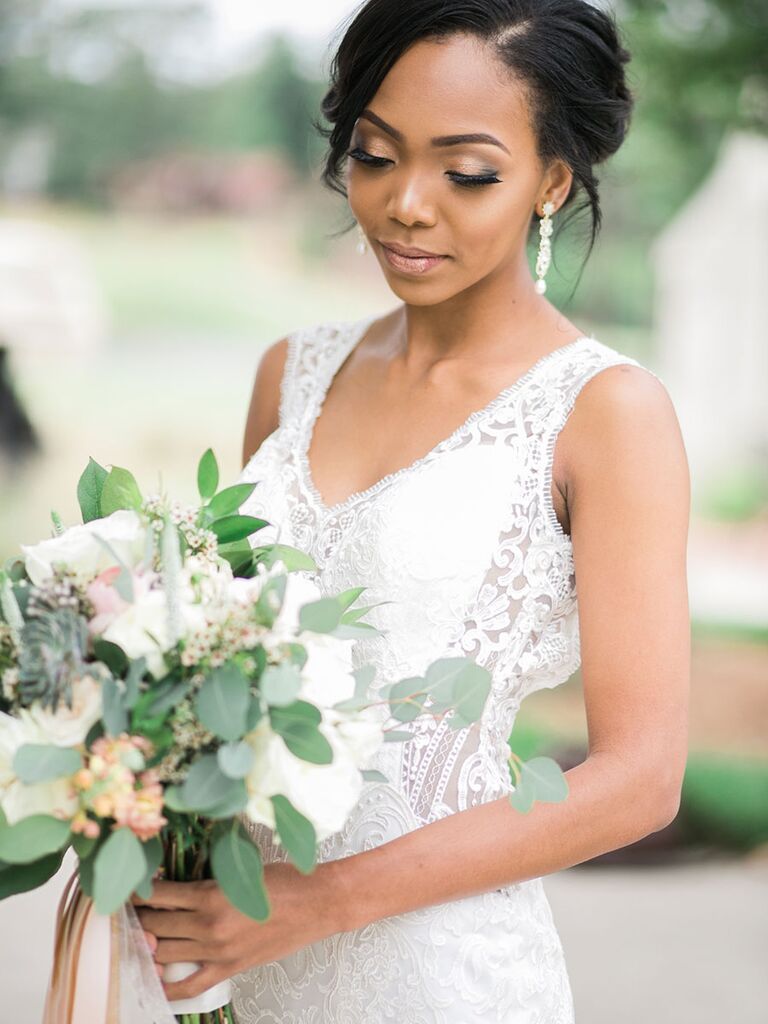 It's no secret that planning a wedding comes with a lot of stress. However, your wedding is the one day where you should be completely pampered. Treat yourself to some spa treatments a few days before the wedding to help you de-stress. Get a good night's sleep the night before so you'll look and feel rested. Also, delegate last-minute details to your friends and family so you can relax and focus on the day ahead. Remember, it's hard to look your best if you're running around micromanaging every detail.
6. Confidence Is the Best Accessory
There's absolutely nothing you can put on that'll make you look better than being comfortable in the skin you're in. Own your curves with a body-hugging gown, showcase your natural hair with a style that accentuates your curls and wear a bold lip color that plays up the rich hues of your skin tone. Confidence is key when it comes to looking and feeling your best. Don't wait for anyone to tell you that you're killing your bridal look—own it and strut your stuff. Celebrate who you are to the fullest and you'll be sure to shine bright on your wedding day.
BlackBride.com is the longest running, go-to wedding website and resource for multicultural brides. With a unique focus on the stylish, modern bride-to-be and wedding enthusiasts, the site features inspirational content and real love stories, to not only help brides plan their dream wedding, but also provide support for "After the Aisle" to help couples stay married. BlackBride.com also features a Bridal Suite of top-notch, fully vetted wedding vendors from around the country.