The Best Wedding Makeup for Brown Eyes
Dress up those hazels with one of these 15 bridal beauty ideas and tips.
by Andrea Fowler
You want to feel like your best self on your wedding day, which might translate to a natural makeup look or a dramatic smoky eye depending on your style. If you're shopping around for the best bridal makeup for brown eyes, we've got you covered. 
First thing's first: Identify which shade of brown your eyes are to determine which color shadows are the most flattering. Next, your eye shape. Various eyeliner angles and crease shading techniques have different effects on different shapes. When you find a look you love, make sure to try it out before your wedding day to make sure it's the exact style you want. 
Copper Eye Shadow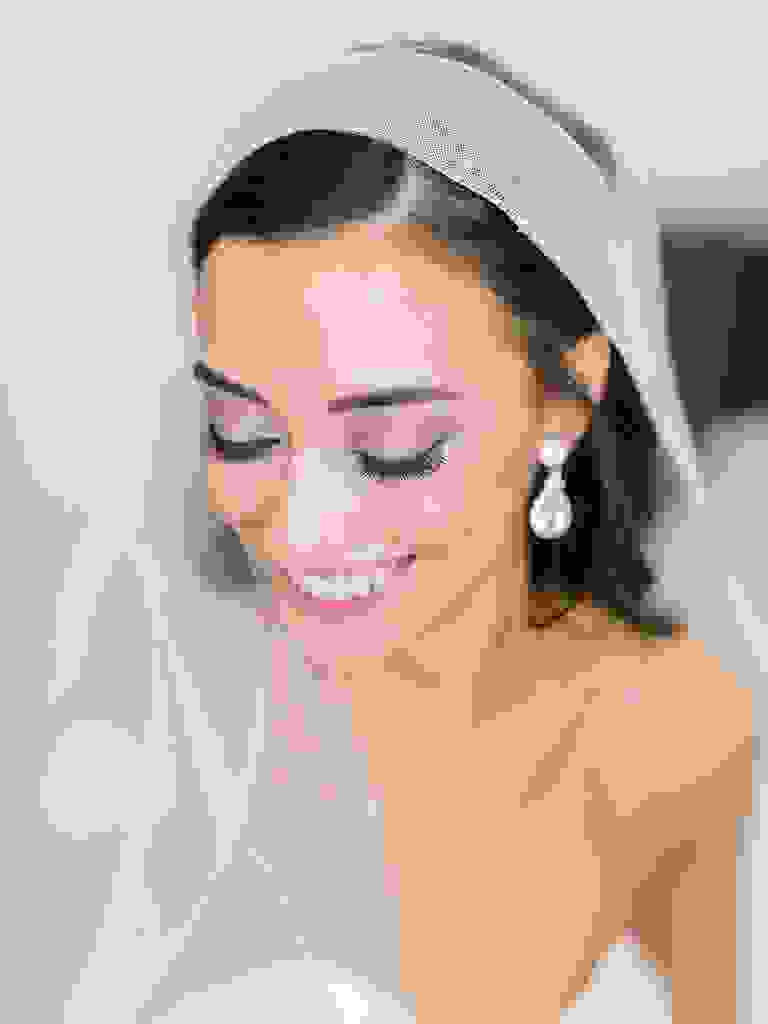 Copper and bronze hues are incredibly complementary for brown eyes. The metallic shimmer brightens light gold flecks in brown eyes—especially when accented with bright gold liner or an accent in the inner corner of your eye.
Highlighted Brow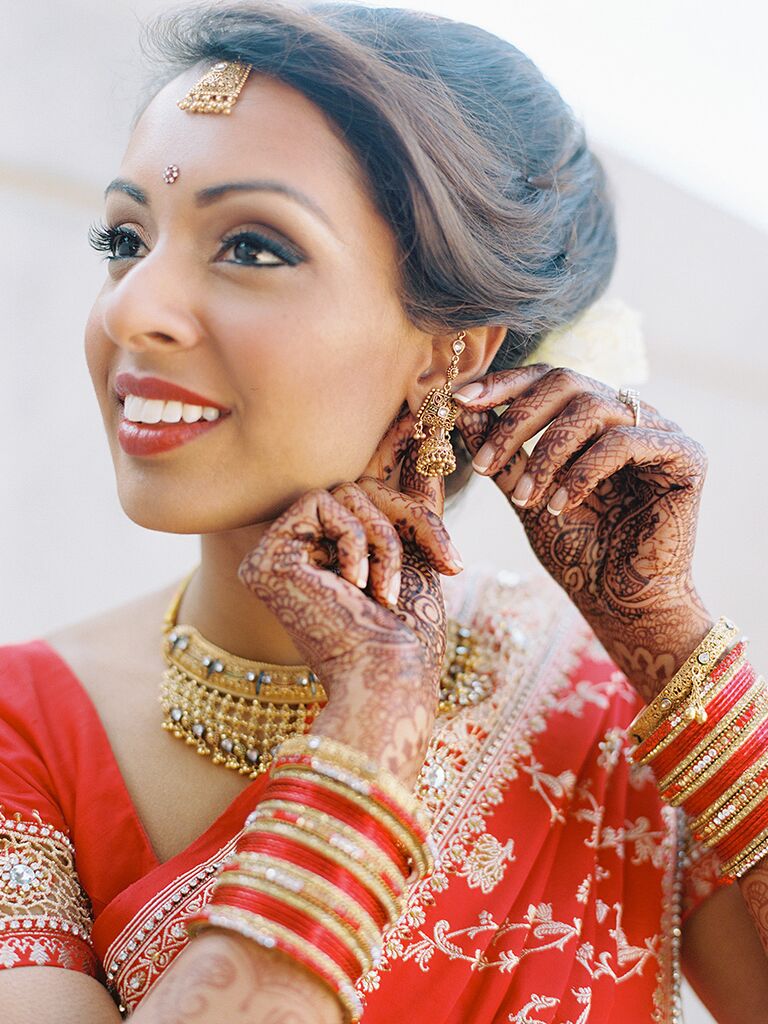 Finishing your look with a swipe of highlighter under and above your brow line will illuminate your whole look and define your eyebrows at the same time.
Smoky Eye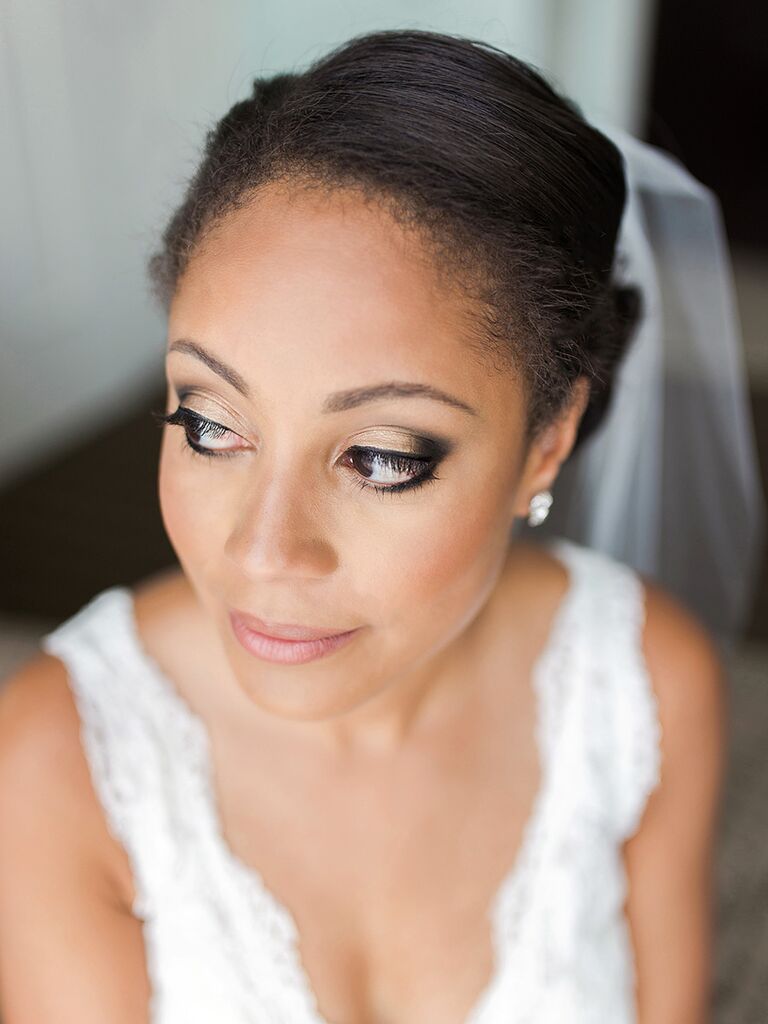 Smoky eyes aren't just for your nights out with the girls—a glamorous shade of gold fading into ink black is the bridal version of your favorite nighttime look. 
Natural Glam
Going after that no-makeup makeup look? We're huge fans. Opt for neutral eye shadow, barely there liner and a bit of mascara to pull it off. 
Cat Eye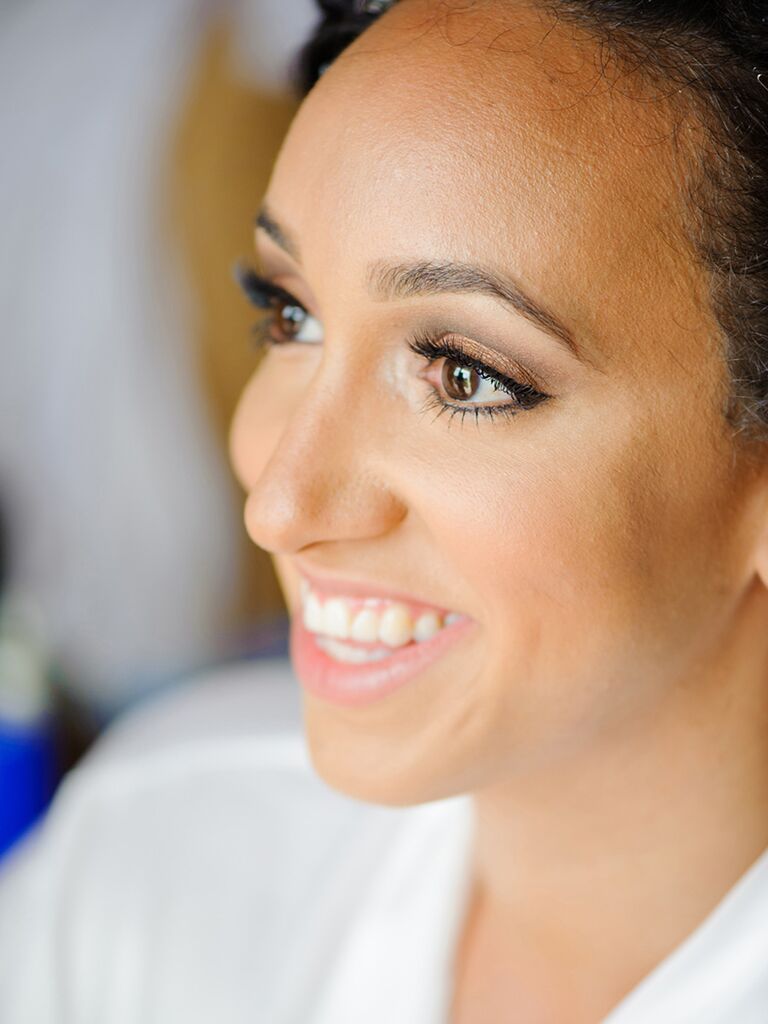 A cat eye can bring your eye makeup to a whole new level. Ask a beauty pro which angle is the most flattering for your eye shape.
Rosy Cheeks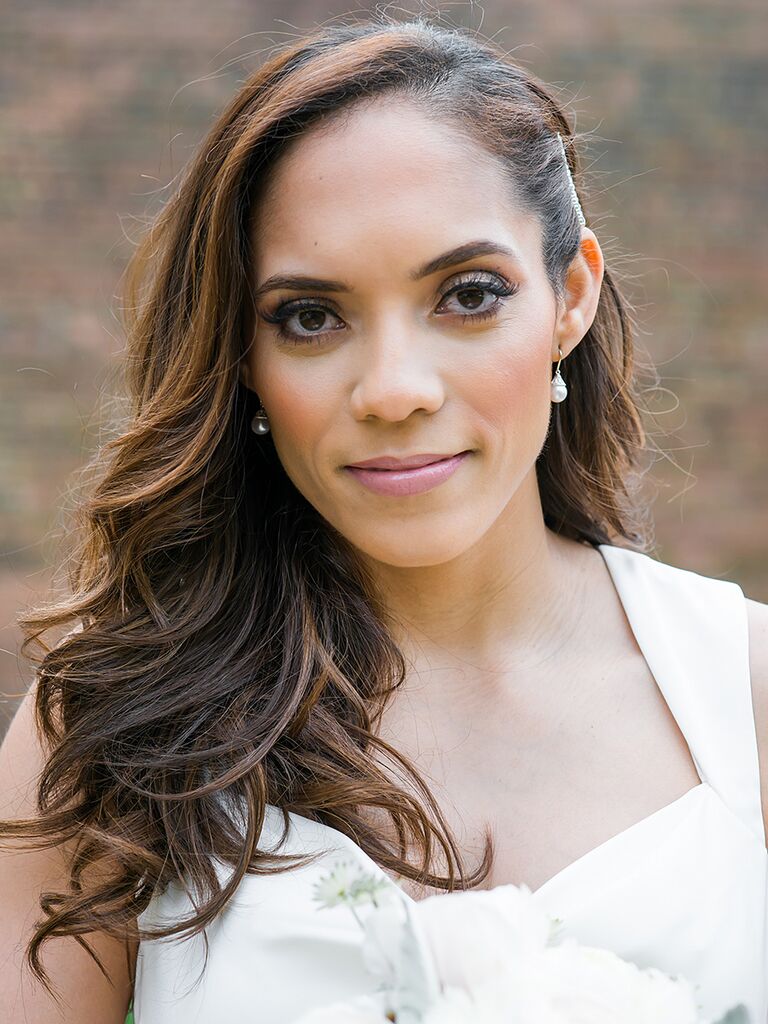 Blush brings attention to your cheekbones (the high points of your face) and ultimately draws focus to your eyes. Blush with a rose or coral base will bring out the warm tones in brown eyes. 
Brown Smokey Eye
A deep brown eye shadow applied to your crease combined with a lighter, neutral shade right above the lash line gives the appearance of wide, bright eyes. 
Bold Brows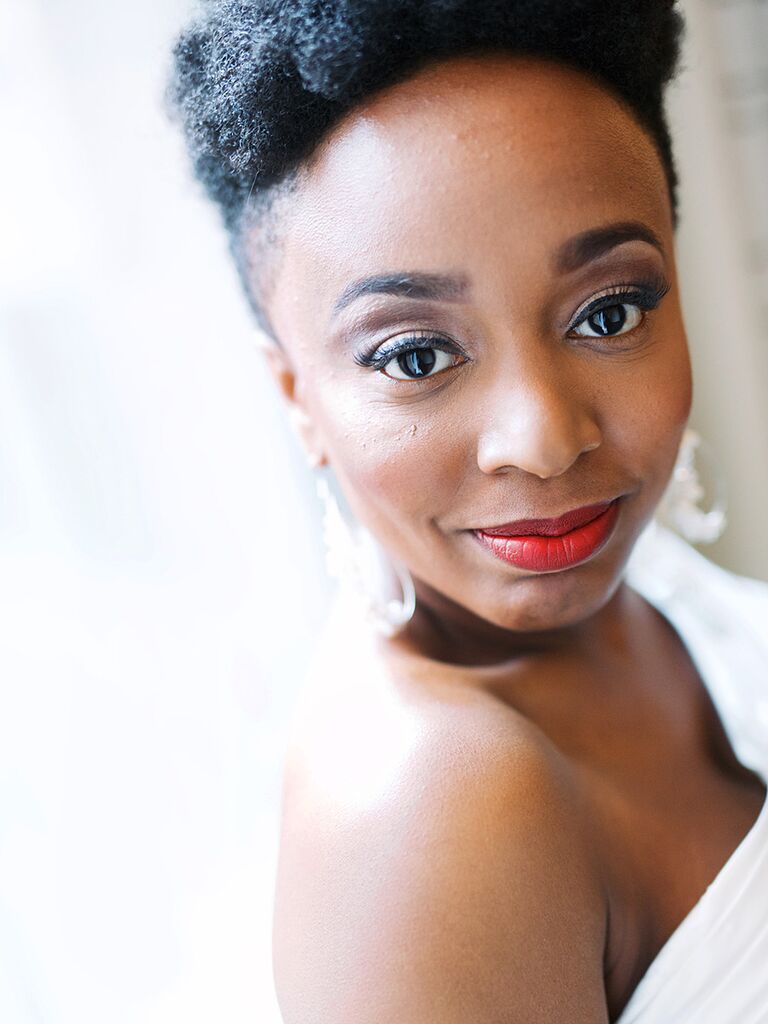 Are bold eyebrows still a beauty trend? Forever and always. Full brows draw attention to your eyes and help to define and complement your face shape. 
Dramatic Winged Liner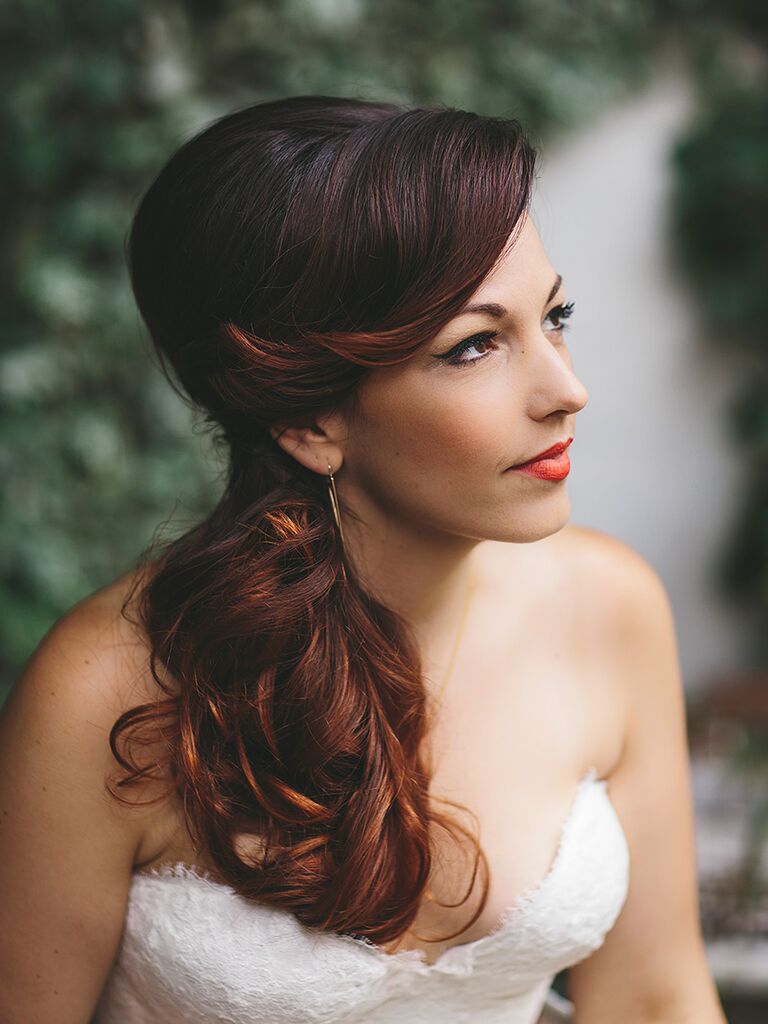 Channel your inner Adele with some edgy winged eyeliner. It takes the cat eye one step further.
Subtle Purple Shadow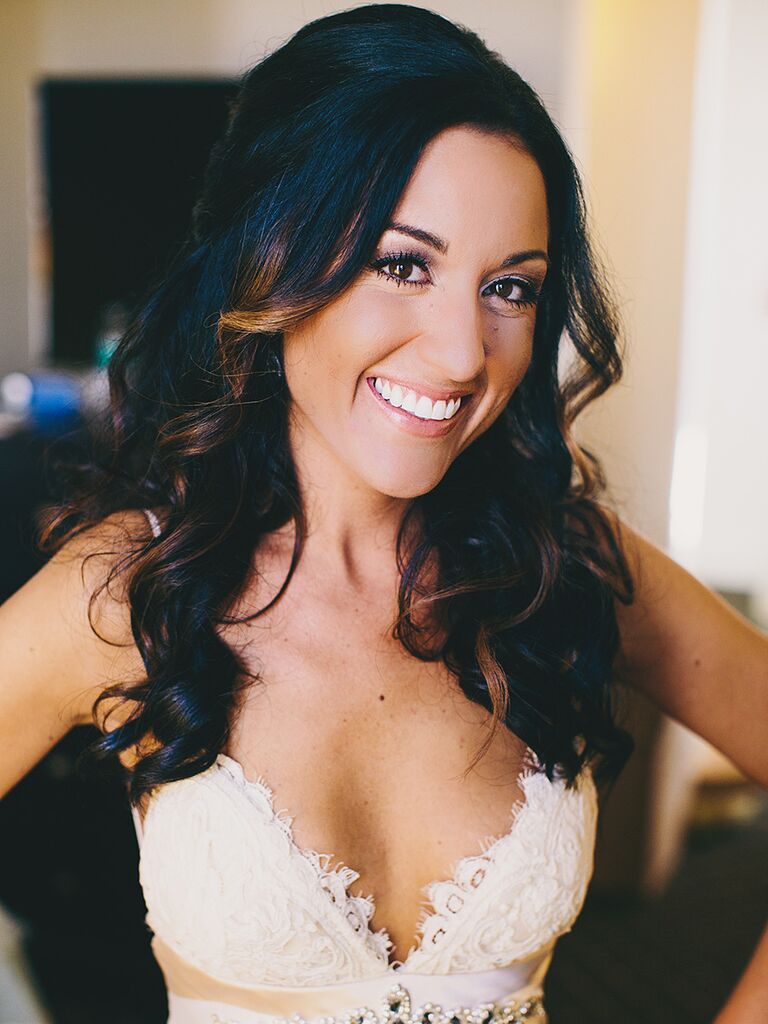 Purple is a flattering contrast to brown, so the combo of a subtle purple hue with brown eyes will make them pop. 
Sultry Cat Eye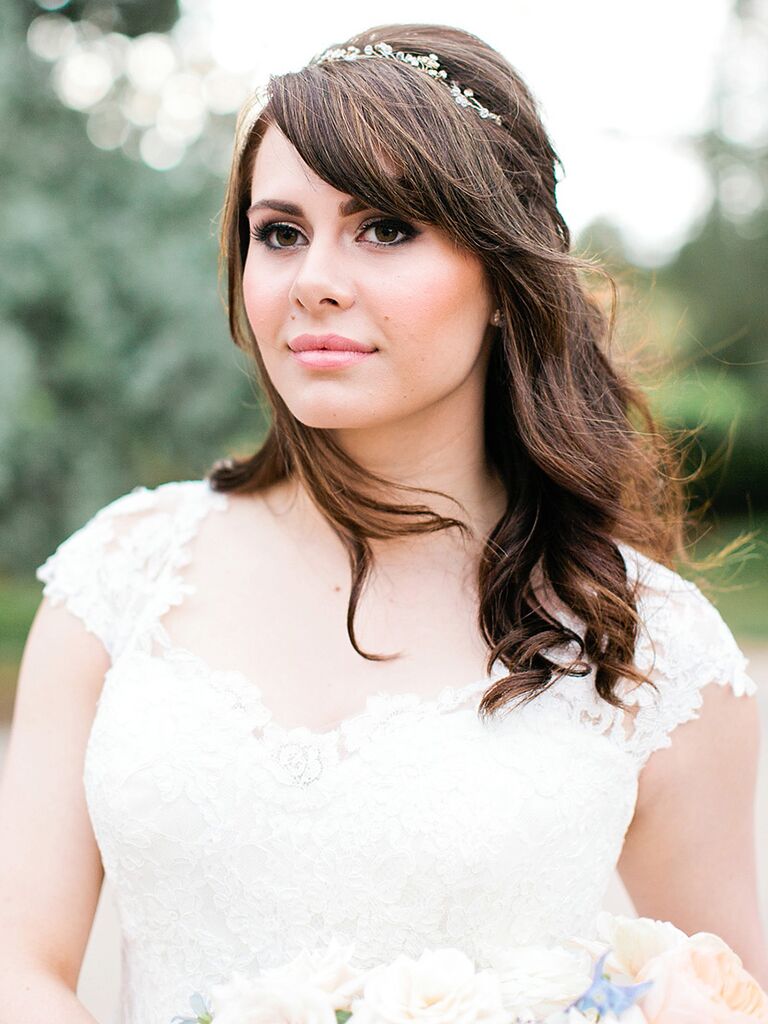 Under-eye liner and a winged cat eye combined with a subtle smoky eye come together for a glamorous, polished look. 
Grown-Up Glitter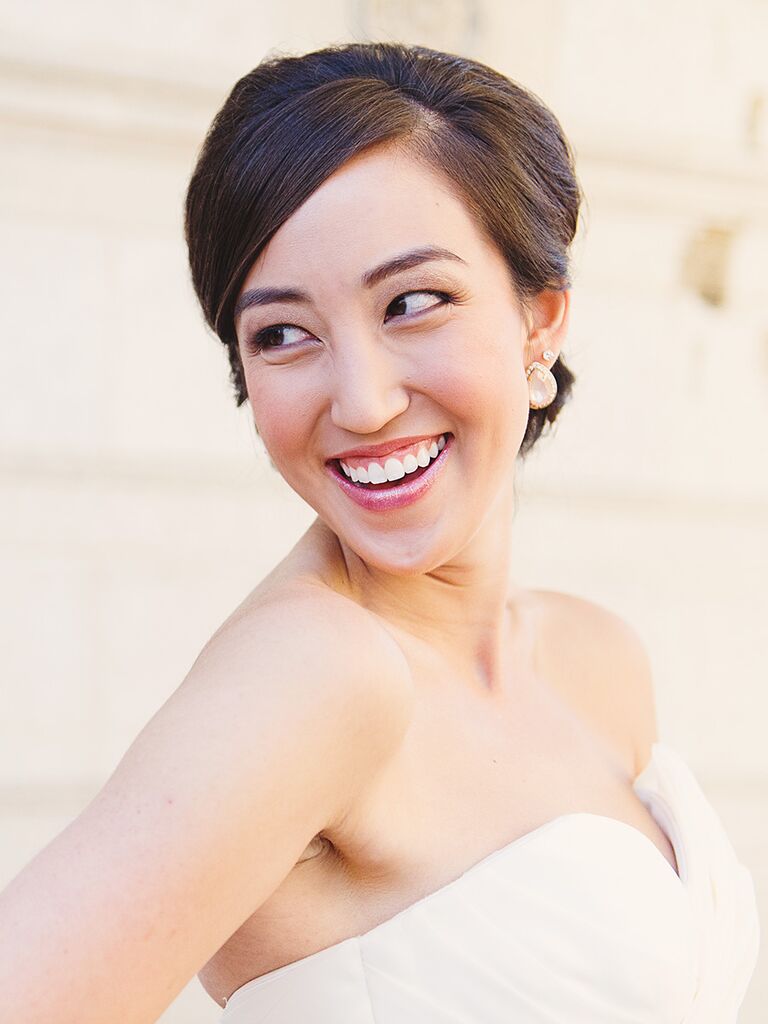 Add a little shimmer to that shadow—a light hue of silver or translucent powder will brighten your eyes. 
Lush Lashes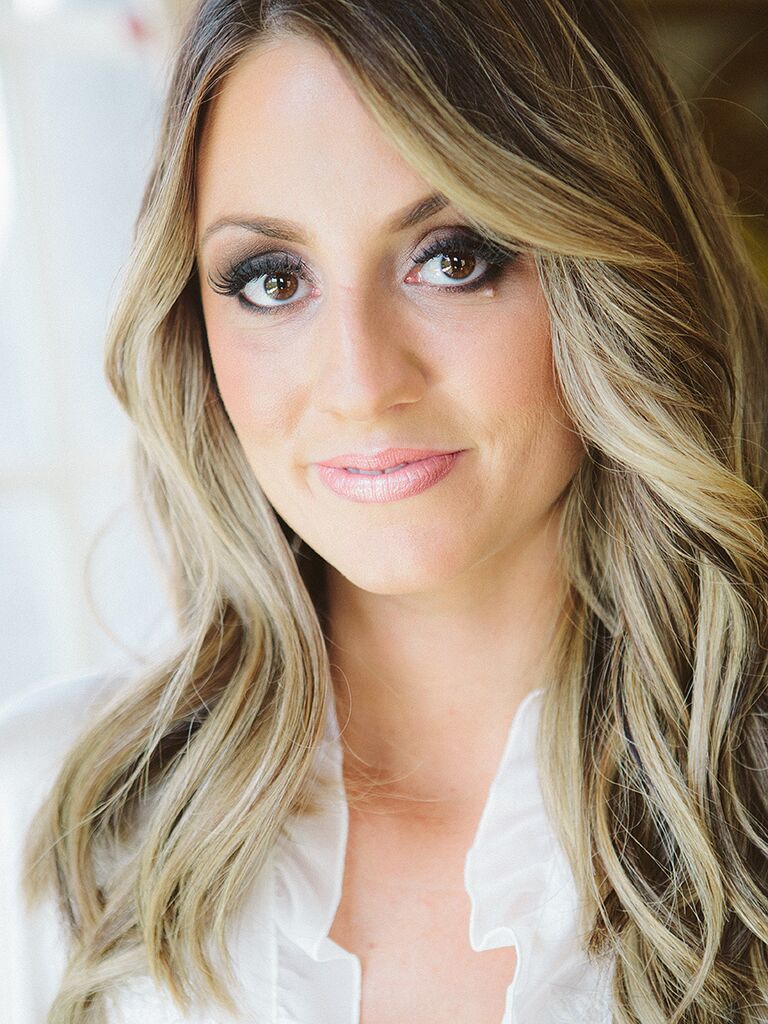 If you like the look of fuller lashes, consider adding a couple falsies to your bridal beauty look. You can apply a few individual clusters or a full line to achieve the look you want. 
Highlighting and Contouring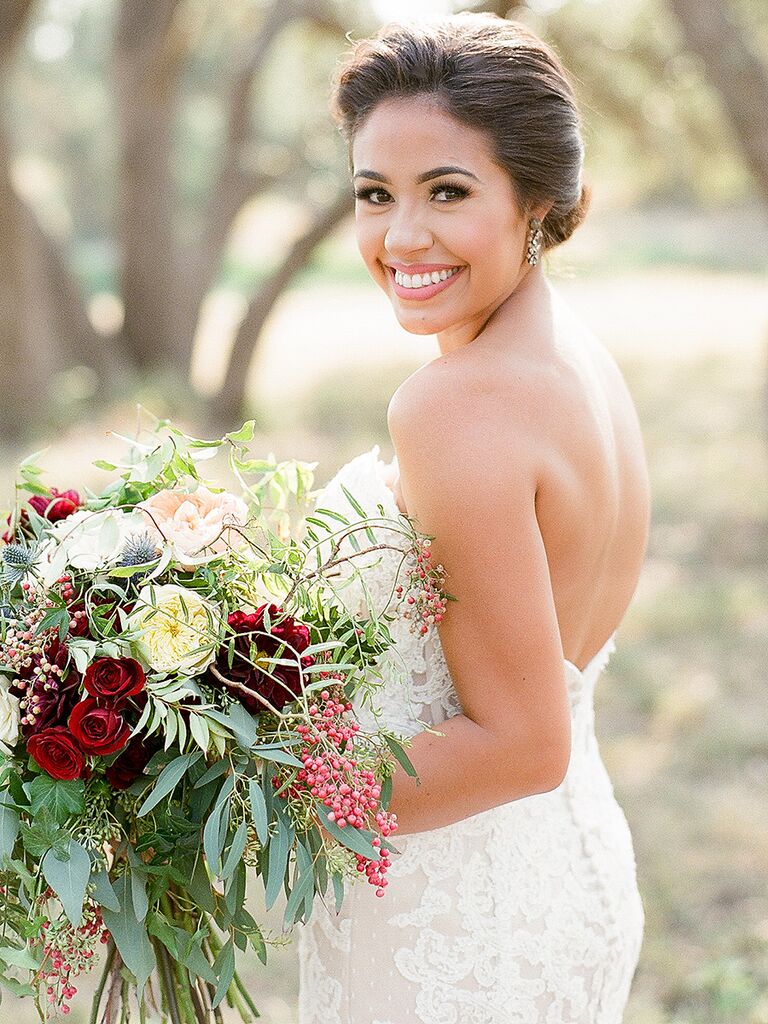 HAC-ing can flatter your face in all the right ways and bring out the features you love. Think: stellar cheekbones and bright brown eyes.
Bold Lip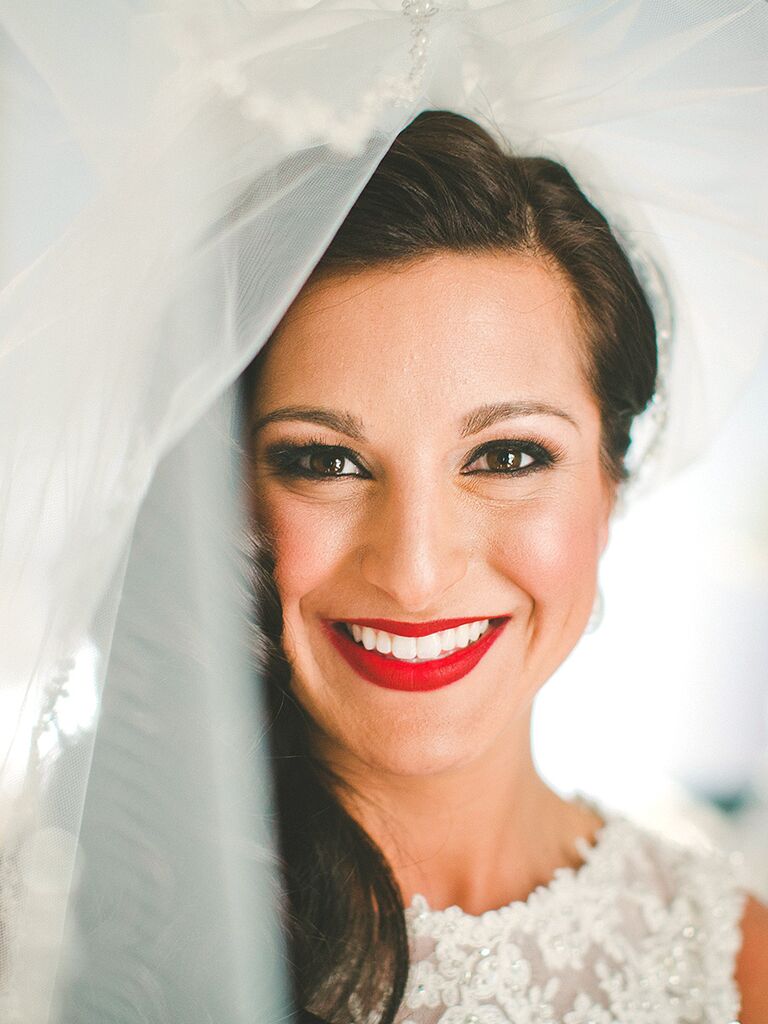 You may ask yourself: Can I pull off lipstick on my wedding day? The answer is yes! A bold rep lip looks glamorous with any beauty look.