Attention Guests! Be Courteous With Your Cameras (Video)
by Simone Hill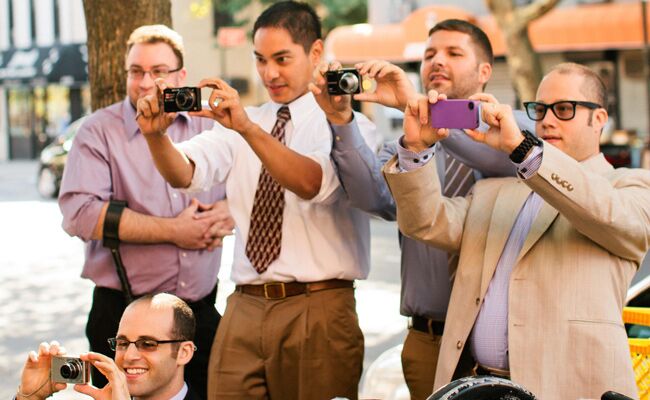 Lindsay Madden Photography
Sometimes wedding guests can do things that make you want to roll your eyes, but one faux pas we've been hearing about a lot lately is guests getting in the way of professional photography and videography. Considering that photography is often one of the biggest expenses couples will spend on (usually it accounts for 10-12% of the wedding budget) it's an issue that's harder to ignore than ditched seating assignments. We've written about whether or not its ok for the couple to ban guests from cameras and cell phones, but this segment on Fox 40 News reveals the photographer and videographers' perspectives and the impact the couple's photo and video finished product:
Don't be that guy from Love Genre Films on Vimeo.
Wedding guests take note: If you want to take pictures be aware of what's going on around you because attempting to capture every moment of the day could ruin the photos the couple has paid to be taken. Staying in your seat and snapping a few shots is ok as well as getting group shots with your friends and family members. Moving around and getting too close during the big moments like the cake cutting, first dance, and especially during the ceremony, is a sure way to make a few too many appearances in the couple's photo album.
Want more? Right here!
> 6 techy commandments for every bride