10 Foolproof Hashtag Templates to Use If You Just Can't Think of a Creative One
Don't have a perfectly funny or cute name combination for your wedding hashtag? Don't worry, we've got you covered.
by Ivy Jacobson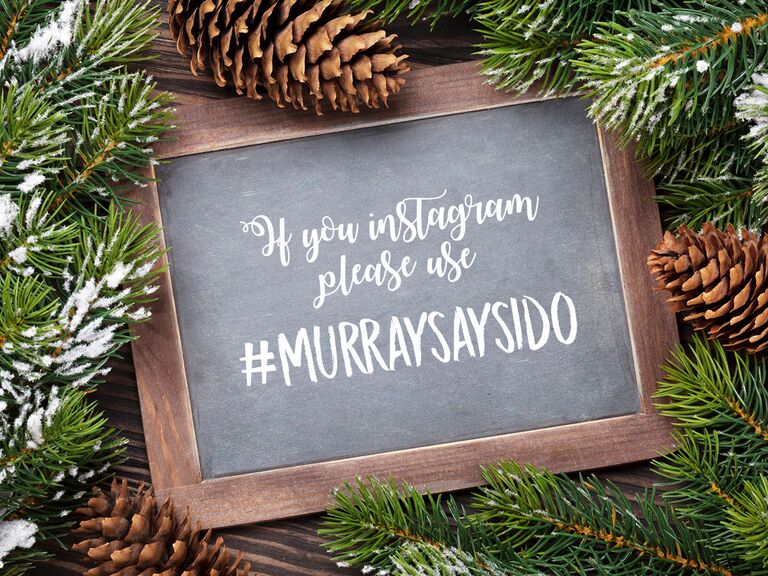 There are two types of couples in the world: ones who have some semblance of an adorable, hilarious, punny combination of their first names, last names or a popular phrase for a wedding hashtag—and ones who just don't. Juuuuust kidding—but seriously, if both of you have extremely long or unique names, you may be ripping your hair out over coming up with the perfect wedding hashtag that's equal parts cute, not too long and unique. No sweat, right?
If you can't think of any, and you've outsourced brainstorming to close family members and friends and they can't think of one either, you may just have to use one of these tried-and-true wedding hashtag templates where you can just drop your names in. Do a quick social sweep to make sure it hasn't already been taken, and if it has been, try adding your wedding date or the year onto to the end of it. 
1. #SullivanWedding2017
2. #SullivanPartyof2
3. #MeetTheSullivans
4. #HappilyEverSullivan
5. #SullivanSaysIDo
6. #MikeAndJaneGetHitched
7. #MrAndMrsSullivan
8. #MikeWedsJane
9. #MikeAndJaneTieTheKnot
10. #MikeAndJaneKissAndTell