What Your Engagement Ring Says About You
See your ring down there? If it's any indication of your wedding style, here's what might be in store for your wedding day.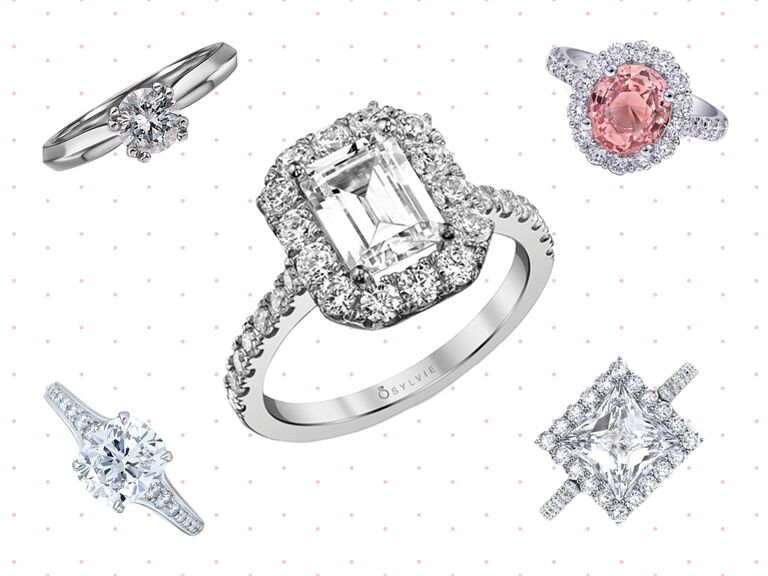 Round Cut Engagement Ring
You are going to want a classic wedding. From the A-line silhouette of your dress to your cathedral-length veil, everything is going to be timeless. You'll include some special details in your ceremony, like your grandmother's brooch pinned on your bouquet. In keeping with your elegant style, you'll probably choose a band over a DJ—you can't imagine doing your first dance to anything but Sinatra.
Ring by Scott Kay
Princess Cut Engagement Ring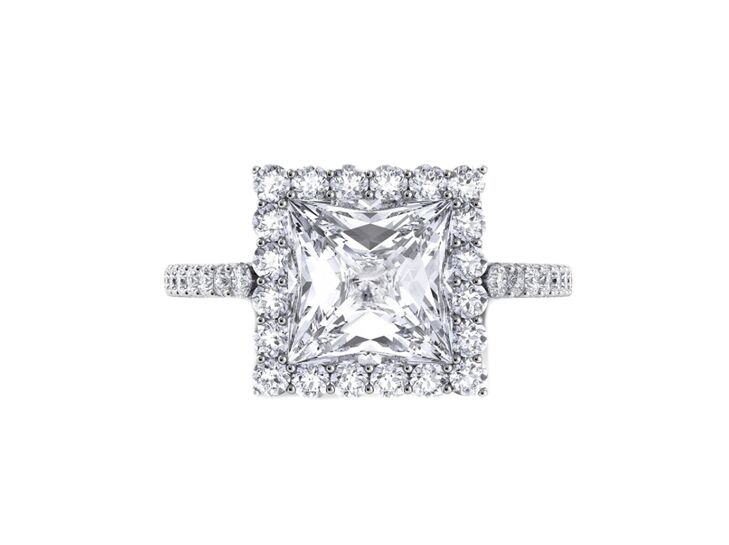 You're a modern bride with edgier leanings. We wouldn't be surprised if you went for a more alternative bridal look, like a white pantsuit or a little white dress. You want to take your wedding off the beaten path and unexpected locales, like rooftop gardens and small art galleries appeal to you. Instead of serving champagne, you'll toast with a craft beer with notes of your favorite fruits.
Ring by Danhov
Cushion Cut Engagement Ring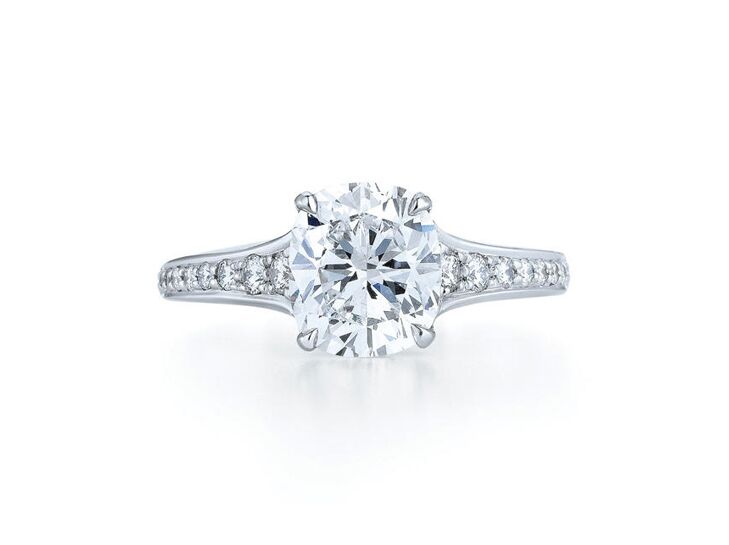 Tradition is important to you, but you like to add your own trendy twist. We bet your "something blue" will come in the form of killer heels that you'll pair with a mermaid gown. (We have some bejeweled Jimmy Choos in mind for you!) It goes without saying that your wedding will be heavy on the glamour—sequin bridesmaid gowns, crystal-embellished bouquets and champagne towers are all right up your alley.
Ring by Kwiat
Emerald Cut Engagement Ring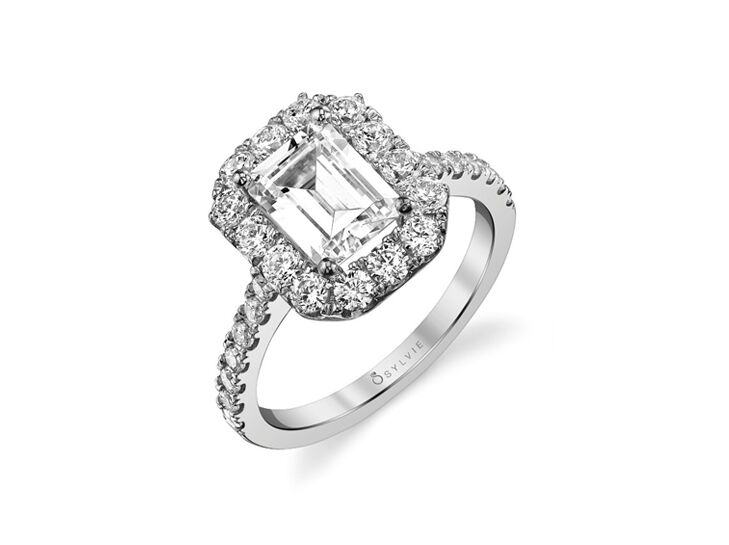 You are drawn to minimalist elegance. Your wedding gown is a probably a sheath, and your style icons are cool girls like Kate Hudson and Keira Knightley. You'll choose a simple bouquet of lilies, and you'll walk down an aisle lined with candles—because you are just that effortlessly chic. Instead of registering for gifts, you might ask guests to donate to your favorite cause to keep things simple.
Ring by Sylvie Collection
Colorful Engagement Ring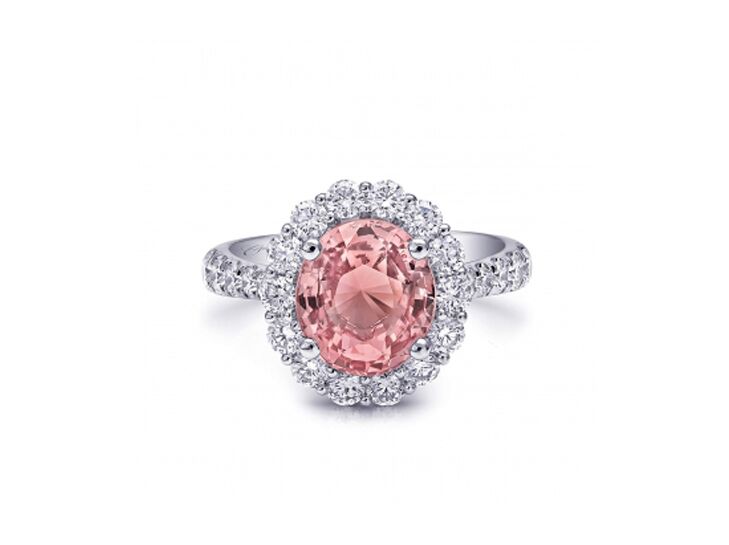 We have a feeling you like to do your own thing. We also have a feeling your dress will be unconventional, with a splash of color or quirky embellishments (or maybe even both). You never mind standing out, and your guests will remember your wedding as a crazy-fun party with amazing energy. If anyone is going to throw an exotic destination wedding or pull off a funky backyard theme, it's you.
Ring by Coast Diamond
Feeling sufficiently inspired? Make sure to visit our ring gallery to create your very own Hint profile where you can get style recommendations, "favorite" rings and find jewelers near you. When you're ready, you can drop a hint for your partner and share your selects!