Home

Abigail Kirsch at Pier Sixty, The Lighthouse & Current
About this Vendor
With sweeping views of the Hudson River, Pier Sixty, The Lighthouse & Current are three unique waterfront venues located in Manhattan's Chelsea Piers. Each provide an unparalleled setting for your wedding that's sure to leave a lasting impression. Food and service by renowned caterer Abigail Kirsch.
Amenities + Details
Amenities
Handicap Accessible

Liability Insurance

Indoor

Reception Area
For more details about amenities, please message the Venue.
Food + Catering, Planning, Service Staff
Contact Info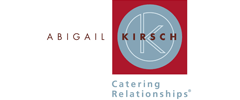 23rd St at the Hudson River, New York, NY
Review for Abigail Kirsch - Pier Sixty/The Lighthouse at Chelsea Piers
Reviewed on

5/10/2010
Cynthia G
The food was excellent. The service was impeccable. The availability of an open air cocktail hour/reception was fantastic! Everything was planned perfectly, to the last detail, and our event manager made sure everything ran smoothly.
---
Great Experience
Reviewed on

9/14/2010
Jill B
I recently had my wedding at Pier 60 and it was amazing. Very pricey but worth it for the fabulous food, service and venue.
---
Review for Abigail Kirsch - Pier Sixty/The Lighthouse at Chelsea Piers
Reviewed on

5/10/2010
Alice B
on the water with sun setting in the background
---
The Perfect Venue!
Reviewed on

1/05/2015
Janna O
The Lighthouse is an utterly spectacular venue. The view alone is worth it, but then you add in the exceptional service and delicious food, it makes it a simply magical experience. We were married at The Lighthouse in April, and as soon as we walked in we knew it was the venue for us. The place is absolutely gorgeous - with hardwood floors and floor to ceiling windows looking out at the water. The staff was always incredibly helpful and kind. They went out of their way to make sure everything was perfect leading up to and on the day of our wedding. Bob managed every aspect of our day, and he did not skip a beat. I couldn't imagine having our wedding anywhere else. The ambiance and the food were extremely important to us, and they were perfect on both counts. I can't even begin to describe how breathtaking the view is. I would highly recommend The Lighthouse to anyone.
---
Everything We Could Have Imagined
Reviewed on

5/30/2014
Meghan N
Words cannot express how amazing our experience was at The Lighthouse for our wedding reception. We continue to hear friends and family rave about the event - everything from the food (outstanding, blows any wedding food out of the water), the service (impeccable), to the ambiance (classic, stunning, elegant, classic NY) and just how classy and smooth everything was. We had guests from NYC who were used to fancy affairs, as well as out of town guests, and the feedback was the same - they had the best time and were totally shocked by the experience. We owe so much of this to The Lighthouse, their staff, and Abigail Kirsch. Everything was flawless, even leading up to the event. We never stressed over anything because of the Lighthouse team, and were able to have an amazing time throughout our event. And the value we got with working with The Lighthouse was exceptional and unheard of compared to everything else we were quoted in NYC. The only thing we are left wanting is friends of our to get married there so we can experience it all over again from the other end as a guest!
---
dream venue
Reviewed on

5/07/2014
Elizabeth P
Abigail Kirsch food is absolutely outstanding and will completely impress your guests. The Lighthouse is stunning and allows for gorgeous photos. The service is impeccable and you will have no stress the day of your wedding because of the amazing on site coordinator you will have. Bob was the exact person you would want in charge of your most important day. The Lighthouse is worth every penny!
---
Absolutely Amazing
Reviewed on

12/03/2013
Lynnette H
I didn't want to have a wedding planner but also didn't want to fuss over the day-of details. The Lighthouse solved both as they are by far the most delightful people to work with and boy to they have weddings down! I didn't have a care in the world on my wedding day, and neither did my guests. I've never been more impressed with a wedding venue from food, presentation, service, helpfulness, etc. You can't go wrong.
---
The Lighthouse was a phenomenal wedding venue!
Reviewed on

11/10/2013
Monica M
the Lighthouse was a phenomenal wedding venue, and the execution was excellent! Gorgeous views, delicious food, and their service and attention to detail is top notch. Richard Martin, our wedding coordinator (they give you one), was excellent. They also give a bridal day-of attendant to hold lip gloss, get you a drink etc. Richard planned out the timing of the entire reception so we didn't have to worry about when speeches or cake cutting were. HIGHLY RECOMMEND this venue!
---
The BEST wedding venue
Reviewed on

10/31/2013
Liz S
My husband and I were married at the Lighthouse at Chelsea Piers a few weeks ago. Ashley, Bob, and the rest of the staff at the Lighthouse made me feel special, like I was the only bride they were focused on, and made the day the most wonderful day it could be. From the planning ahead of time, to getting ready, and to the flow of the evening, I know that my wedding would not have happened with wonderful venue. I also cannot say enough positive things about the food. Everyone loved it and is still talking about it!
---
Amazing venue, awesome food, expert staff
Reviewed on

9/05/2013
Dillon Y
We recently had our August 2013 wedding at Pier 60. We had a very large wedding of nearly 600 guests. Pier 60 and its staff were simply amazing. If you going to have a large party or wedding with a clean, modern feel, this is definitely a place to consider. THE STAFF: We worked with Greg while signing the contract and up until the two months before the wedding. He was responsive, professional, and eager to help. In the last two months before the wedding, we worked with Bob as our dedicated event coordinator. Bob was professional, knowledgeable, responsive, and efficient. He was also always aware of our budget constraints. He also played an active role in coordinating details with our florist, including table cloths, floor plan setup, etc. Given the size of the wedding, we were nervous about how hectic everything would get on the big day. On the day of the wedding, however, Bob made sure that my wife and I felt like guests at the wedding. I barely had to make a single decision. The transition from ceremony, to cocktail hour, and to dinner was seamless. Our guests all complimented us on how smoothly everything went. THE SPACE: For some time, my wife and I had some hesitation about choosing Pier 60. At first glance, the venue appears to be very plain and business-like. But after working with our florist, and without going outside our budget, we were able to turn the venue into something modern, classy, and wedding-like. Although pricey, I highly recommend using the pinspots on all the tables. THE FOOD: We were disappointed to find out that Abigail Kirsch does not offer food tastings. We chose our menu by looking at photos and with our event coordinator's help. While this may dissuade some couples from this venue, we recommend that you trust the venue's chef. The cocktail stations and hors' d'oeuvres were delicious. The main course (filet mignon and fish) was also very good. Even with 600 guests, the steak was served warm and cooked to perfection. Our guests have very high standards in food and we received numerous compliments on the food throughout the night. We were also told that the wine (basic package) was quite good.
---
Best. Ever
Reviewed on

4/18/2013
Jill A
you know how usually the food is kinda meh at weddings? cocktail hour can be good, dessert usually is too, but the main is... well, that's why you dance during dinner. Not with Abigail Kirsch. Their food is well and beyond the best restaurant you can imagine. Creative, clever, AND absolutely delicious. They bend over backwards to make it YOUR wedding, and trust me, you won't have to worry about a thing. Even if you don't get a tasting. Just trust them. So many of my guests told me this was the best food they'd ever had at an event, or just even the best food they've had, ever.
---
The Lighthouse at Chelsea Piers
Reviewed on

3/25/2013
Jonalen C
The venue has a great view of the Hudson River and the lighting as the sun sets is just breathtaking. Staff and event coordinator was very accommodating and helped make our night one we will truly remember. Our guests were impressed with the venue and had many great things to say about it.
---
Smooth and non-stressful wedding!!
Reviewed on

3/05/2013
Christina H
I'm going to have to say that I couldn't have been more happier than my choice with The Lighthouse at Chelsea Piers. From a very long day of pre-wedding hair/make-up and pictures, the night went so smoothly and really it is owed all to the expertise of Abigail Kirsch and the Lighthouse staff. With Abigail Kirsch catering the affair, you know you don't have to worrya bout whether the food is good or not, because forit is awesome! With the Lighthouse, they provide you with a banquet manager that acts as your day of coordinator and honestly, I didn't have to worry about a thing. He interacted with all of my vendors smoothly and if there was drama, I was not aware of any of it. The Lighthouse itself is GORGEOUS and it was all way beyond my expectations!
---
Fantastic vendor!
Reviewed on

9/19/2012
Sarah A
Amazing experience working with the folks at the Lighthouse! No complaints
---
Loved Venue!
Reviewed on

9/07/2012
Rachel J
I got married at Abigail Kirsch's The Lighthouse in August 2012 and couldn't have been happier with the venue. We hosted our ceremony, cocktail hour and reception there, all food (which was delicious and incredibly well received and reviewed by our guests) was hosted and coordinated in one place, and they provided a banquet manager to assist with planning logistics in the weeks leading up to the wedding. The venue is great, the scenery is beautiful, and it proved to be the perfect setting for our incredible wedding.
---
100% Perfect
Reviewed on

7/27/2012
Tara L
From the minute we stepped into the Lighthouse we knew it was what we wanted. It is beautiful!! Everything about our experience here was perfect. We worked with Paul who was awesome. He made sure everything was done exactly how we wanted it. The week before my wedding I didnt have to worry about anything because of him. The food was so good!! We are still hearing from guests that it was the best wedding theyve been to.
---
I love the Lighthouse!
Reviewed on

3/28/2012
Ruth A
I had my wedding at The Lighthouse at Chelsea Piers. It was amazing they were a pleasure to work with. My event manager Bob was always there to answer questions and the night of our wedding he always took care of us and made everything run smoothly.
---
Perfect
Reviewed on

12/08/2011
Cassandra D
The Lighthouse at Chelsea Piers was absolutely phenomenal. The space is gorgeous, with hardwood floors, high ceilings, exposed duct-work, floor to ceiling windows, and a beautiful view of the river and the statue of liberty. My sister walked in to the space at the rehearsal dinner and just burst into tears because she thought it was so perfect. I love that its not your traditional ugly carpets, fabric walls and weird sconces. However - the absolute best part was THE FOOD. It was outstanding. We had many guests tell us that it was the best food they had ever had at a wedding. There is SO much to choose from, it is all incredibly unique and creatively, beautifully plated. We had mini ice cream cones come out with the cake that were butlered to our guests so they didn't even have to leave the dance floor to get one! The staff at The Lighthouse were attentive and helpful throughout the entire planning process and the wedding itself. Our banquet manager, Bob, was incredible. Our day ran incredibly smoothly, and we didn't have to worry about anything! My dad joked that all he had to do was vaguely think about perhaps wanting anything at all, and Bob would pop up and ask what he needs! Overall, highly recommended!!
---
AMAZING!
Reviewed on

11/21/2011
Lauren J
The Lighthouse at Chelsea Piers was the perfect place for a wedding! Not your typical cheesy ballroom. Beautiful view, FABULOUS food, great staff...Just perfect! All my guests raved about the food!
---
Great Place for NYC
Reviewed on

10/04/2011
Nicole R
I really throught the venue, location and food was exceptional for a NYC venue. The staff was great and attentive. It was huge plus that they have a waiter for ever table and food is served elegantly where all your guests are served at once. It was these little touches that really made me think this was a great venue. I knew from my very first meeting when we were just looking at the venue that this was going to be our wedding venue! I will give a tip - There sunday packages are really great for the couple who is looking to save a little bit of money
---
Perfection
Reviewed on

9/28/2011
Jessica R
We were married at The Lighthouse on February 5, 2011 and cannot speak more highly of the venue as well as the individuals with whom we worked in planning our wedding. The venue is perfection; it is a stunning blank canvas that (with the help of amazing florist Kiriba at Atlas) we morphed into your own wonderland. Our guests were extremely complimentary of how beautiful and warm the space was during the dead of winter. Bob was our wedding coordinator and he was amazing. He was available at all times, had a calming demeanor and worked (seemingly without breaking a sweat) to make our wedding seamless. I was not surprised by anything the day of the wedding; he controlled everything such that I was able to just be the bride and enjoy. The day ran smoothly. Everyone marveled at how stunning The Lighthouse is, how amazing the food is and how gracious the staff is. I would do it again exactly the same way, with the same exact people. Thank you to The Lighthouse for everything; it truly is a special place.
---
Perfect wedding
Reviewed on

9/23/2011
Wendy S
I was married in the Lighthouse this past winter and everything was perfect! I was a bit nervous that a winter wedding wouldn't be as special -- but the views and the look and feel of the venue made my wedding feel modern, sophisticated and extremely special (hiring Kiriba at Atlas Floral certainly helped in that endeavor too!) My guests raved about the food -- and thanks to our amazing wedding coordinator, Bob, my husband and I actually got to eat at our own wedding. Bob made sure the day ran seamlessly -- there was nothing I needed to worry about the entire day except greeting my guests and having a good time myself! Bob was on top of everything -- when my mother wasn't at her table when dinner was served, Bob made sure she got another dinner so she could enjoy the food while it was hot! I would highly recommend the Lighthouse for any bride looking for a truly special wedding!
---
The Perfect Wedding at the Lighthouse
Reviewed on

9/22/2011
Lindsay C
I cannot say enough great things about my wedding at the Lighthouse. Everything was done to perfection, from start to finish. As a bride, you dont want to have to worry about a thing on the day of your affair - and thanks to our catering manager Julie and wedding coordinator Rich, it all went so smoothly and they truly exceeded my expectations with everything they did. It was such a pleasure working with them and they went above and beyond to make it the most beautiful party. The food and service were impeccable and the place itself is just gorgeous. I have been to plenty of weddings at other venues where the service and coordination is so unorganized - I now see how lucky I was by choosing the Lighthouse for my venue! I highly recommend them!
---
AMAZING
Reviewed on

9/09/2011
Jennifer P
We got married at the Lighthouse on August 5th, 2011 and everything was perfect! They are so professional and everything came out perfect. The venue is so pretty and the food is amazing. I cant say enough how much i loved it.
---
Pier Sixty Wedding
Reviewed on

8/02/2011
Martha W
Perfect down to the smallest detail. Excellent food, beautiful water views, great service.
---
Send Message