Home

Bride To Be Consignment
About this Vendor
Your One Stop Wedding Shop!
Bride To Be has a little bit of everything! All the reception décor you could use! 2,000+ Wedding Dresses 5,000+ Formal Dresses 500+ Shoes 500+ Purses And so much more! After your wedding or event you are welcome to bring your items in for consignment no appointment needed.
Details
Bridesmaids, Flower Girls, Mothers Fashions, Other Attire & Accessories, Wedding Gowns
Contact Info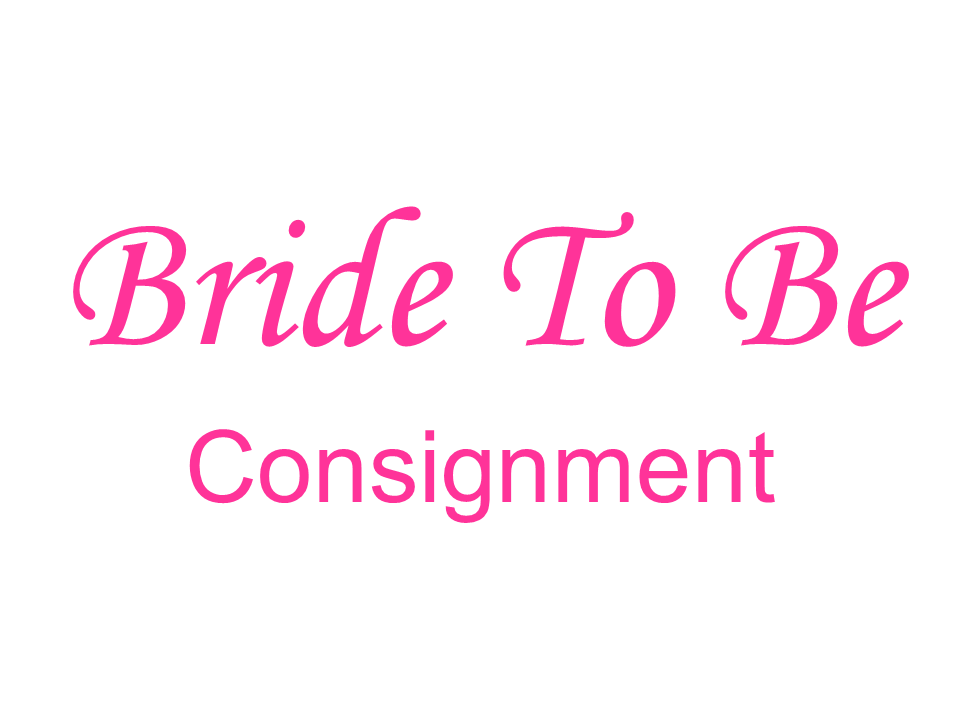 8925 Penn Ave South, Bloomington, MN
Wedding dress
Reviewed on

8/18/2013
Carrie N
I had a blast shopping for my dress here! All the dresses are very clean and you would never know they had been used!! I had very helpful and friendly lady helping me try on my dress and the price I paid for my wedding dress was amazing and the compliments on the dress are still coming it was beautiful!!!
---
An affordable and fun dress shop!
Reviewed on

4/06/2013
Sarah P
I found my $400 "sample" dress on my second trip to the store. The staff was very helpful and I loved all the beautiful dresses. Don't be scared to buy a dress from a consignment shop because many dresses still have original tags, were sample dresses or were probably only worn once! (Right?!)
---
Good prices
Reviewed on

3/18/2013
Tanya S
I know this is a second-hand store, but the quality of all of the items there was awesome. I got a few candles, a hanger, underskirt for my dress, unity candle holders, program basket and flower petals all for really cheap. One of the best places for quality and price.
---
Got my dress!
Reviewed on

4/01/2015
Savannah D
I didn't even plan on stopping here, but my maid of honor found the shop and we decided to go on a whim. After about a half hour, we found some fantastic dresses, and had a wonderful time while I tried them on. I found my dress there - and for only 300$ (Alfred Angelo). I am so happy with my dress, and I'm incredibly happy to have found it for such a steal!
---
Found my Dress
Reviewed on

2/26/2015
Michelle L
I came to Bridal to Be after shopping some well known Bridal stores with much disappointment. The other stores were rushed and didn't seem to care about how happy I was and more about selling a dress and pushing me out the door. To my surprise Bride to Be was an amazing experience. I had 2 ladies helping me out and they made the experience amazing. They were fast and efficient and I tried on probably 20 dresses, all of which were high quality and clean. I used their layaway program and was very satisfied. The dressing room was large and airy and the attendant was very helpful in zipping and clipping the gowns. I would recommended this shop to any bride. Thanks for helping me find my dream dress.
---
Fantastic Store!
Reviewed on

1/25/2015
Mallory F
I was very skeptical about going to a consignment store but decided to try it as a way to save money and was blown away. They have a ton of dresses but what really stood out to me was the lady that assisted me for the 2+ hours I was there. Michelle listened to what I wanted and never pressured me to buy anything. She just kept brining me dresses until I found one I loved! Amazing staff.
---
My amazing new "used" dress!
Reviewed on

12/30/2014
Moriah E
I was so impressed with the selection of dresses!! I'd been to previous consignment dress shops for prom, formal, ect. But this place blew me away. They always have sales going on. And theyre all so nice. They helped me the entire 4 hours I was trying on dresses!
---
Horrible experience. I regret ever coming here.
Reviewed on

11/23/2014
The store is very unorganized. I dropped my dress off here and went back to pick it up it was first of all misplaced and every piece was separated from it (veil, train, hoop skirt). The dress was destroyed, and they couldn't find most pieces. The items I dropped off we're all tagged with wrong numbers so I roamed around the store for a hour or so looking for something that was labeled wrong and In the complete opposite section of where they told me to look. Parts of the dress were held in the back, how did they expect it to sell if it were back there? And when they did link all of the pieces to my account number there were pieces that weren't even mine. All they said was, well it's valued at the same price so it's ok. The service was horrible, they didn't seem to value my time, and seemed annoyed when I would ask for help. They are not as accountable as they seemed when I had brought my stuff to them.
---
Love this shop!!!
Reviewed on

10/01/2014
Christina H
I was kind of nervous to go dress shopping at a consignment shop, but I couldn't be happier! The dresses are all modern and clean, and are such a good price! The service was spectacular as well- I had no idea what I wanted, and the associates asked me what I liked and didn't like about each dress, until we narrowed down my choices. So gad I went to Bride To Be-totally recommend for any bride!!
---
Amazing Store
Reviewed on

7/10/2014
I went into Bride to Be Consignment looking for a number of items for my upcoming wedding in November. I was amazed at the value and and quality and quantity of the items on hand. I bought table runners, table decorations. When I was looking for my bridal gown this was the first place I came they had a large variety in my size and very friendly staff who was willing to help me pull dresses off the rack and put into dressing room. Staff was very helpful at answering questions I had about the dresses. Even though I didn't buy my gown there I was satisfied. I have since been back four times looking at different items that Bride to Be Consignment may have received. I highly recommend going there for decorations, gowns, jewelry, anything for a bride on a budget. My mother also her mother of the bride dress there, there is something for everyone!
---
Found my dress, and it's brand new!
Reviewed on

7/10/2014
Samantha M
I found my dress!! The gal that helped me was very sweet and gave wonderful suggestions. See I had absolutely no idea what I was looking for in a dress. When I arrived with two of my favorite family members, we had no idea where to start. They ask roughly what size I was and showed us where to look. While we were having a great time pulling dresses, my consultant would come and take our finds to my changing room. After trying on a good 6 dresses on, I came across my dress. The saying when you know its your dress, you know. is correct! I started tearing up and my consultant actually teared up. She was amazing. They are great for pricing as well. I bought a brand new dress for $400.00. It was priced at $500.00 but on sale for $400.00. So once you add tax it was around 500. I honestly did not think I would be able to get a brand new dress with my tiny budget. They also have a layaway option you don't get much time to pay it off but its understandable for how little you have to pay. I highly suggest to take a look at Bride to be!!
---
so many great items!
Reviewed on

7/10/2014
Samantha S
From chair covers, vases, table centerpieces, And decor galore, to wedding gowns, shoes and jewelry, bride to be has it all! The prices are fantastic and the items well organized. I've gone here many times for items for my wedding! And Best part is I can sell it all back on consignment through them when I'm done!
---
Large Selection
Reviewed on

7/09/2014
Bryan J
I stopped into Bride to Be and was very surprised with their variety! I "like" them on Facebook and am always excited when there are new things to see. I love digging though things to find the best stuff so I loved it! They have pretty good prices and variety as well. I have a rustic woods theme and we purchased a box of pine cones. Nothing super exciting but it was for me!
---
selection
Reviewed on

7/09/2014
The selection of items both for decoration and attire is outstanding! From the smallest detail to the most eye catching detail, you will find something here! We were very happy to find most of what we wanted here and know that when we are finished using it we can bring it back to consign for another bridal party to use.
---
By far, the best!
Reviewed on

7/09/2014
This place is by far the best! I was very skeptical since I had just randomly found them on Facebook but I am so happy I went. All the ladies there made the experience fun and realistic to me. I definitely plan on going back!
---
Case Wedding
Reviewed on

6/27/2014
Christie R
I was impressed with the selection. I found a steal of a dress in great condition and new with tags. I'm grateful to have found the perfect dress for a great price!!
---
Treasure box!
Reviewed on

6/22/2014
Julie T
Bride to be is the best bridal store ever, no doubt about it. They have everything from cake toppers, card boxes, and centerpieces, to dresses for the bride and the whole party. This place is perfect because no matter what you need they have it. The best part though, is they will help you sell everything once your wedding is over! This is the place to be of you are a bride on a budget.
---
Saving Money While Enhancing Wedding
Reviewed on

6/22/2014
I loved the deals I got here! Huge selection and so much more I have yet to look at! It's a great place to go to save money on your wedding by buying items used maybe only once! Also, a great place to sell all extra wedding decorations and things!
---
Bride To Be Consignment
Reviewed on

6/21/2014
My sister and I went today just to get some ideas for my next summer and not only did I fall in love with so many of the things they had there, but I ended up buying a few small items to start out. Great selection, great price and PERFECT for brides who want to save money and get quality, beautiful items for your wedding! I cannot wait to go back!
---
Recommending to All!!
Reviewed on

6/21/2014
I didn't know about this place before we were married but I did love the fact that instead of center pieces galore being in our house we dropped it off here. This was the perfect place to bring our stuff! They were fair with pricing and very timely with payments to us. They also were very good at sending me reminders about the time left on my contract and how many items didn't sell. Am very pleased thinking the items are going to be reused vs collecting dust. Have been telling all engaged girls I know about this place to save them money and time!
---
AMAZING service, great shop, PERFECT dress!
Reviewed on

6/19/2014
Lynn B
I went to Bride to Be Consignments to find my wedding dress. The people who work there are WONDERFUL! They loved to help, and took such interest in what my needs were! I tried on dozens of dresses, and suddenly found THE ONE... and the lady who worked there and I hugged! My friends were with me, and we hung out for a long time (with my gown ON!) in their beautiful changing area that is HUGE, bigger than other full priced stores. My dress was SUPER affordable, and I added a sash. I am in heaven - it was one of the happiest days of this wedding adventure so far! If you are considering a lower priced gown, I could not recommend Bride to Be more!
---
Amazing finds from dresses to decor
Reviewed on

6/19/2014
My fiancé and I have gone to Bride to Be several time and each time we don't walk out without something that we were looking for or a different version of what we were looking for. We have purchased several items for our wedding there but that is not the only things they have. We also got fun items for the bachelorette party there like buttons, hats and bead necklaces. We live in Fargo and have on more than one occasion made he trip to the cities just to go to Bride to Be. Not only do they get in a lot of awesome items but the staff is really friendly and helpful as well. Whether you are buying an expensive dress or just one little votive holder they treat you just the same. I highly recommend looking for jewelry there if that is something you have left to buy you get the new styles at the not so crazy bridal store prices. We will certainly be back one more time before our wedding for last minute items and will be consigning our wedding items there after the wedding. Thank you Bride to Be Consignment!!!
---
Tons of variety at a great price!
Reviewed on

6/19/2014
Kasey F
I have been to this store twice now and am so excited to go back! I originally went her to look at dresses, and I was pleasantly surprised by the selection and quality of what I looked at! Most of them were BRAND NEW. I didn't end up purchasing a dress from here, but started to look here for decorations, jewelry, and smaller things. I love that their facebook page regularly post pictures of some of their inventory, as I live 2.5 hrs from the store and am not able to swing in as much as I would like. There is so much variety here, that is hard not to find something that you are looking for. The staff was friendly and very helpful both times I was in. I can't wait to go back when I start working on centerpieces for my June 2015 wedding!
---
A weekly shopping trip!
Reviewed on

6/19/2014
Christin C
My wedding is not until Summer of 2015 but I like to plan ahead! Every week I check out the inventory for this store and I can always find something awesome! I can pay for it over the phone and have it shipped to me or a family member can pick it up ( I live 2 hours away but visit often). They have a facebook account and post pictures often! Plus they are great with style advice! What they carry is in style, in great condition and is very reasonable! definitely a place to check out for any Bride 2 Be!! :)
---
Great finds!
Reviewed on

6/19/2014
Kayla S
I went here with two of my friends to look for wedding items one day (one plus myself are getting married). I ended up finding a cake topper and matching cake serving set for my friend which fit her fall wedding theme PERFECTLY! Though I didn't buy anything, I did browse at the wedding dress and decided that I will definitely go back to Bride to Be in October when searching for my wedding gown rather than going to a traditional bridal shop first!!
---
Send Message