Home

Pink Avocado
About this Vendor
Your vision + our expertise = the perfect match
Pink Avocado has a menu for every palate and budget. We use local, organic products when available and you'll notice the freshness with the first bite. We can prepare everything from elegant gourmet meals to comfort food... ethnic, kosher, vegetarian or vegan menus are also available.
Details
American, Eastern European, French, Indian, Italian, Latin American, Middle Eastern, Fusion
Buffet, Family Style, Menu Tastings, Seated Meal, Food + Catering, Service Staff
Contact Info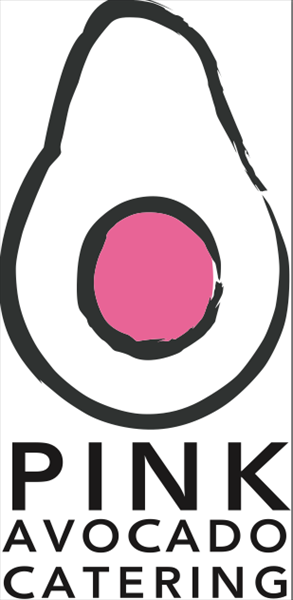 401 Sabine St,, Austin, TX
Amazing Food & Superb Service
Reviewed on

5/24/2014
Jeanene H
I will keep this short and sweet. The food was simply amazing. Folks are still mentioning it to us six weeks later! We gave the company what we felt was a very eclectic set of parameters (a little bit of Texas, some Asian influence, with a little Greek / Mediterranean mixed in) and they nailed it. They were also incredibly helpful and accommodating when it came to tweaks and suggestions. I was thoroughly impressed by the professionalism of the waitstaff. They were polite, courteous, there to do a job and do it well....just awesome. Same goes for bar staff. Another aspect that was subtle but appreciated was that the staff was very attentive, checking in, etc, without even feeling like they were there (not all over you). Again, I cannot really say enough about the food or the staff. I would absolutely recommend Pink Avocado to anyone considering them.
---
Super Tasty
Reviewed on

5/13/2014
Sandi P
I was looking for a caterer that would serve a delicious meal family style and Pink Avocado hit the spot! The plating was perfect and the meal was so yummy my guests were going back for seconds! Everything came out just the way I had it at the tasting and was presented beautifully.
---
Phenomenal Food!
Reviewed on

4/27/2014
Ashley M
Pink Avocado Catering (PAC) provided the *best* wedding food we have ever tasted. (And we're not just saying that because it was our wedding!) Multiple other vendors for our wedding raved when they heard that PAC was our caterer! Pink Avocado staff were always patient and highly responsive. Out of the four caterers that gave us proposals close to what we wanted, PAC had the best pricing and were the easiest to work with. Though the food, value, and communication were the primary reasons we chose them, it also helped that they were able to provide bartending while allowing us to provide the alcohol ourselves and rentals that perfectly matched the clean, simple look we wanted. PAC was able to create a menu that allowed for meat-eaters, vegetarians and those with true gluten allergies to all have multiple options in the family-style dinner without anyone needing to get a special plate. They also work with local farms and producers which was important to us. In fact, we were married on a local farm and although PAC had not worked with them before, they were willing to get what produce they could from our venue which we loved. The food truly was *phenomenal* and the service top-notch. People raved about it all night saying that they came expecting rubber chicken and had one of the best meals they had had in a long time in general - not just for a wedding. Besides the ceremony, it was the most talked about thing afterwards and a few guests have asked if PAC has a restaurant they can visit next time they are in Austin to have more of their wonderful food! (We wish!) My husband's uncle raided the fridge before we got our leftovers and ate ALL 6 servings of the leftover mac 'n cheese at 3am on our wedding night. Thankfully, PAC offered to make us more next time we're in Austin because they're awesome like that. (Though not awesome enough to give us their recipes... we asked!) If you choose PAC as your caterer, we are confident that you will not regret it!
---
Reviewed on

6/09/2015
J J
Pink Avocado was absolutely amazing. We used them to cater our wedding at the LBJ wildflower Center and they blew us away. Not only was Sarah amazing to work with and helped us come up with a custom menu that suited us as a couple, but Pink went the extra mile to make sure we were happy with everything on our special day. Pink got rave reviews from all our guests and the other vendors there. The food was absolutely fantastic and our guests can't stop talking about it.
---
Reviewed on

5/11/2015
Nina M
I highly recommend Pink Avocado if you are looking for a caterer. I worked with Sarah to plan out our wedding reception dinner menu and she was an absolute pleasure to work with. Made the incredible task.... fun and easier than I expected. Thank you to Sarah and the PA team for the delicious dinner & margaritas! Plenty of guests commented on how much they loved the food and atmosphere.
---
Great food and excellent service
Reviewed on

10/06/2014
Ingrid L
The food was to die for. Every detail was executed perfectly. I love the simplicity to the food without being bland or boring. The price was extremely reasonable for the amount of food each guest was provided. The staff was extremely helpful and spent a lot of time with me going back and forth. I would highly recommend them.
---
July wedding
Reviewed on

8/31/2014
Dione C
We loved the food at Pink Avocado and our guests raved about it at our wedding! My husband and I were so happy that we had some leftovers. Sarah helped us very much in the planning stages and was very easy to communicate with. My husband and I enjoyed meeting the staff at our wedding: Jared led the group, along with Alfonso, Monk, Chris in the kitchen, Amanda, Dana, Heather, Kara serving, and Chris and William at the bar. All were very professional and polite!! Thank you so very much Pink Avocado!!!
---
DELICIOUS FOOD!!!
Reviewed on

8/04/2014
Best choice for catering in Austin! Pink Avocado is so DELICIOUS!! We went in for a tasting and knew we were using them after the first bite! Not only was the food amazing, so was the presentation. We chose to do the buffet line, but the food was not presented in the traditional sad "buffet" style. The dishes and bowls and utensils they used really made the experience classy and special. Everyone was easy to work with. I was driving in the car one day and thought, 'maybe they can make black bean tacos?' Sure enough, I asked them and they created a recipe for me. It was such a pleasurable experience. Our guests are still talking about how it was the best wedding food they have ever had.
---
Fabulous Food
Reviewed on

6/10/2014
JoAnn Y
The food provided by Pink Avocado was absolutely the best. The Avocado bar was a huge hit during the cocktail hour, our guest are still talking about it. The dinner was perfect also. Honey Crisp Salad, Grilled Petite Filet Mignon, Fig & Goat Cheese Stuffed Chicken, Grilled Spring Vegetables, Tri Color Fire Roasted Baby Potato Medley. All absolutely delicious!
---
Almost Perfect
Reviewed on

5/19/2014
Emily S
I was told my many people they wished they had brought doggie bags because the food was so good. I was also told it was the best wedding food they had ever had. I worked with Britt and she was great. We went in for a tasting and I wanted to tweak some things and she was totally cool about it. They stayed on budget too! My only complaint is that they served dinner 15 minutes early. It wasn't a huge deal, it just made the wedding party late to dinner because we were still taking pictures. Other than that they deserve 5 stars.
---
Delicious Food & Great Service
Reviewed on

3/17/2014
Darlene O
Pink Avocado catered my wedding and did an amazing job. They were very responsive throughout the planning process and did a great job at our tasting. On the wedding day, they arrived on time and the onsite manager was amazing. She made sure to check-in with me and make sure everything was going well - all the staff was very friendly and attentive. The food was delicious and the portions were large. Everyone commented on how tasty the food was. We were very pleased with Pink Avocado and would definitely use them again for another event.
---
These guys are awesome!
Reviewed on

12/10/2013
Jennifer D
These guys are awesome! I had so many questions for them through out my planning and they always responded in a timely manner. They helped me plan my menu and revised it numerous times at my request when I wanted to change things. They were so understanding and offered many suggestions. They were very accommodating when we asked to go on a weekend for a taste tasting. The food was delicious. The tasting was indicative of what we were to expect for the wedding. The food was delicious. My guests and I could not stop raving about it. I could write about how delicious every entree and side were, but I would forget to talk about their professionalism. They set everything up and cleaned up everything on time. The service was great as well. They made my husband and I feel so special by serving our food first and always making sure that we had a drink or a plate of any food that we wanted. They were a great addition to our wedding. We loved the service that they provided.
---
Excellent, Professional, Delicious
Reviewed on

11/19/2013
Mirka F
Pink Avocado is outstanding and friendly. They were a dream to work with and the food was excellent. Professional and fun, what a combination.
---
Yummy Food and Great Service
Reviewed on

11/13/2013
Martha D
We used Pink Avocado to cater our Hill Country wedding. From the very beginning, they were incredibly responsive and helped us brainstorm about unique menu ideas that would reflect both my husband and my heritage (Caribbean and Italian). They let you have a full menu tasting prior to the wedding, which is really nice and helps you decide exactly what you want. They sent us home with leftovers! The day of the wedding, Pink Avocado was perfect. Service was friendly and seamless. And the food was so yummy! For our social hour we had the lamb meatballs and fruit skewers with balsamic glaze. The lamb meatballs were super moist and came with this really great sauce. The balsamic glaze on the fruit was super yummy and the fruit was perfectly fresh! For lunch, we had chili shrimp and grits (my husband's favorite, and those grits are a dream); jerk chicken with grilled pineapple and cilantro pesto (my favorite... holy mother of flavor explosion!); arugula salad with oranges and pistachios and this heavenly vinaigrette (fresh and delicious); jasmine rice (sticky and flavorful); and the amaranth and quinoa grains and greens dish (the mushrooms and sweet potatoes that come with this dish are fantastic!). The grains and greens dish was slightly better during our tasting (crunchier) than during the wedding, but overall the food was unbelievable. All our guests raved about the food. We loved the personal flavor touches they put on our menu and how beautiful all the food looked! And even though it was a buffet, which I know makes some people nervous, the food was divine. They also served my husband and I with a platter of everything to make sure we got to eat, which was a very nice touch. I would go with Pink Avocado again, hands down, for any event. They definitely made our wedding that much less stressful (easy to work with!) and that much more happy and delicious.
---
Amazing catering company!
Reviewed on

11/11/2013
Pink Avocado was incredible! It was very easy to plan with them, and they are so creative and helped me to get very personalized menus. The food was so good during the wedding EVERYONE complimented me.. that not only was it the best wedding food they had had, but some of the best food they've ever eaten! The only shame was I hardly got to eat that day! I would highly recommend them for any event!
---
Great Food, Good Prices
Reviewed on

10/07/2013
Maisie H
We had a great caterer...and I work at a catering company so that should tell you something. We work for a company that is located in a different city and when we weren't able to make it work with our company because of the distance we went with Pink Avocado. The staff was great and helpful and the food was just awesome! We had passed appetizers and a buffet and they also supplied the bartenders for our wedding. We went with a chicken and beef option and both turned out just as good as the tasting we did at their kitchen. Looking for a great value, pick Pink Avocado!
---
Best Catering Company in Austin
Reviewed on

9/26/2013
Krista F
Pink Avocado Catering is AMAZING. We were recently married at Palm Door and chose Pink Avocado for several reasons: the food is impeccable, the staff is attentive, and well, I'd done my research—you can't do better than PA. Most of our family is from out of town and they were literally blown away by the food (and drinks!!). We chose passed apps during the cocktail hour with artisanal cheese boards at the family-style tables. I'm in LOVE with the caliente shrimp, but we also had gluten-free zucchini fritters, beef tenderloin canapes, pigs in a puff and mini crispy fish tacos (of which, our best man said he was embarrassed at how many he ate ... haha!). For dinner we had an almost indescribable spread. My husband and I met in Florida, so PA suggested a seafood station with crab legs, oysters, ceviche and crab claws. It was such a highlight!! And the two of us alone could eat crab legs for DAYS, it's one of our favorites. We also went with the carved beef tenderloin (my mouth still waters as I type this ...), roasted garlic mashed potatoes, a vegan gluten-free veggie lasagna and their KILLER macaroni and cheese, along with roasted veggies and Brussels sprouts (another one of our favorites). Everyone RAVED about the food. I loved knowing how happy everyone was!!! We even had two signature drinks, name after our beloved pups which were big hits, too. We went with a Moscow mule and white wine sangria and everyone debated over which they liked best, which was also awesome. Oh!!! I almost forgot, since I come from a large family, I have lots of nieces and nephews. As such, we invited all of our friends to bring their kids, too. Pink helped us come up with a kids menu that seemed to please even the pickiest little ones! They were even served first!! One of my friends said her daughter got her plate and exclaimed, "this wedding rocks!" ... and it did, thanks to PA! Working with Pink Avocado was incredibly easy, I worked with Britt who kept in contact with me and just prior to the wedding, verified all the details. I never once had to follow up or ask questions. It's an incredible feeling to not be nervous about your vendors, and luckily, that's exactly how our wedding was. If I could give Pink Avocado more than five stars, I would. Thanks y'all for making our wedding so incredibly special!!!!
---
The Food and Service were AMAZING!
Reviewed on

8/30/2013
Simone K
First the food -- absolutely out of this world! My husband is slightly picky, so we had to request some very specific options for food and Pink Avocado absolutely delivered. They made delicious suggestions that paired well and almost every single guest came to me to let me know how much they loved the food. I will have to give a specific shout out for the Mac & Cheese and Twice Baked Potatoes. So very good. Then the Service, it was equally great. I didn't have to think or worry about a thing and everyone was just so nice and patient. If you are planning a smaller wedding and have a good set timeline, you don't need a wedding planner, because these guys keep you on schedule. If you are planning a wedding or need an event catered, look no further, Pink Avocado is simply the best!
---
Top-notch, creative, and friendly caterers
Reviewed on

8/28/2013
Elisa M
We had an wonderful experience working with Pink Avocado for our wedding. From start to finish, the staff was professional, prompt, helpful, kind, and creative, and the food is absolutely delicious. My groom and I worked for a while with Britt to tweak the brunch menu for our morning wedding (including challah French toast souffle with sour cherry sauce - yum!), and she was very patient and gave helpful suggestions and answers to our questions. Pink Avocado was also able to source local and organic ingredients when possible and to work in a kosher kitchen, all of which was important to us. At the tasting, we were completely wowed by the food. When Britt came over afterwards to get our feedback and to ask if we wanted to make changes, all we could do was just laugh and give her a thumbs up, we were so happy, full, and impressed. Pink Avocado continued to provide excellent service on the day of the wedding. Everyone thought that the food was amazing, and everything went seamlessly. We were able to just sit back and enjoy the festivities and the wonderful meal. I would highly recommend them!
---
Would highly recommend
Reviewed on

8/27/2013
Lauren M
We had a great experience with Pink Avocado. We were on a very tight budget for our wedding but (of course) still wanted to have a nice meal for our guests. PA was super-understanding and accommodating. They worked with us to find a nice menu that was delicious, interesting, and filling for our guests. Their service was superb from start to finish. I have no complaints.
---
A Delicious Wedding Meal
Reviewed on

8/26/2013
Paul G
Pink Avocado did a wonderful job catering our son and daughter-in-law's wedding reception which took place on July 21, 2013. We wanted to have a kosher reception and Pink Avocado was recommended as the caterer to contact. Our first "in person" meeting was about a year before the wedding, at the "tasting." We were very impressed with the food and with the presentation, and signed a contract immediately. During the following year our communication with Pink Avocado was done on the telephone or the internet, as we do not live near Austin, Texas. The personnel at Pink Avocado was very receptive to all of our needs and suggestions. When the big day arrived, we could not have asked for anything more. Pink Avocado worked beautifully with the staff at the hotel where wedding and reception took place. Most importantly, the food was delicious! We, and all of our guests were delighted with the meal. Pink Avocado is a caterer that not only prepares wonderful and creative dishes, but is also easy and a pleasure to work with.
---
Awesome, Awesome, Awesome
Reviewed on

8/25/2013
deven f
Never did a tasting so we were curious of how great the food will be. And they did not disappoint! Some of the best food I have ever eaten. We had a burger and fries appetizer which consisted of BBQ Bacon sliders, and All American sliders with regular and sweet potatoe fries. Then for the main course we had 2 different types of roulade one beef and one chicken, with roasted potatoes and sauteed vegetables and they also had a veggie lasagna for a vegetarian option. I thank them for making me and my wifes wedding day that much more special. They hit a grand slam in my book!
---
Amazing Food!
Reviewed on

6/30/2013
Pablo A
For our wedding, we were enamored by the quality of the food during the tasting, but we still had our doubts when they had to cook for 230 people. The day of the wedding the food was as amazing and beautifully presented as the day of the tasting. They were really accommodating on all of our requests and they served the head table just as we had requested. The value of the food exceeded our expectations. They even packed some leftovers for us to enjoy afterwards without us requesting it. We certainly would recommend this vendor and would use in the future.
---
Great Taco Bar Buffet for Wedding Reception!
Reviewed on

4/22/2013
Stephanie K
It's tough work deciding on what vendors to work with for you and your man's super-special day...and choosing a caterer is one of the tougher decisions you'll have to make. After going though dozens of Austin-area caterers online and meeting with three, my husband and I decided to work with Pink Avocado for our December 2012 wedding. They were great at communicating promptly through email and were very conscious of staying within our budget (~$27pp). After designing a menu with Britt, we scheduled a tasting (the money for the tasting will go towards your final cost if you decide to work with them). The food was great but due to financial circumstances, our budget got tighter so they redesigned our menu to be a make your own taco bar! The guests choose their own fillings that consisted of chicken manchaca, green chile pulled pork, smoked brisket, migas,and more! Along with the taco bar, we had 2 passed appetizers (grilled chicken quesadillas & queso empanadas)and tortillas chips with 3 types of salsas. They also had 2 different mimosas available for our guests to accompany their food! The taco bar was a hit with even our pickiest guests! This allowed everyone to eat something catered to their own tastes and it all fit within our tight budget! On our big day, all the staff were super nice and everything went smoothly! They even were able to make a taco plate for my dad who for an unknown reason(??) wasn't able to eat with the rest of the guests. Britt didn't even bat a lash at having to redesign our menu - she was very professional and helpful. J & I will definitely consider using Pink Avocado again if we need catering in the future!
---
Brunch reception
Reviewed on

4/17/2013
Maureen B
Our breakfast tacos, grits (with toppings) and pancakes (with toppings nad the best vanilla butter EVER! were delicious! We had bloody mary's and mimosas to compliment the meal and a donut hole cake that was the best ending to a wedding brunch! Thank you for the thoughtful details and wonderful service! You all were a hit!
---
Send Message