The Knot Celebrates Its 25th Anniversary!
We're looking back on how weddings (and The Knot) have evolved since we launched in the 1990s.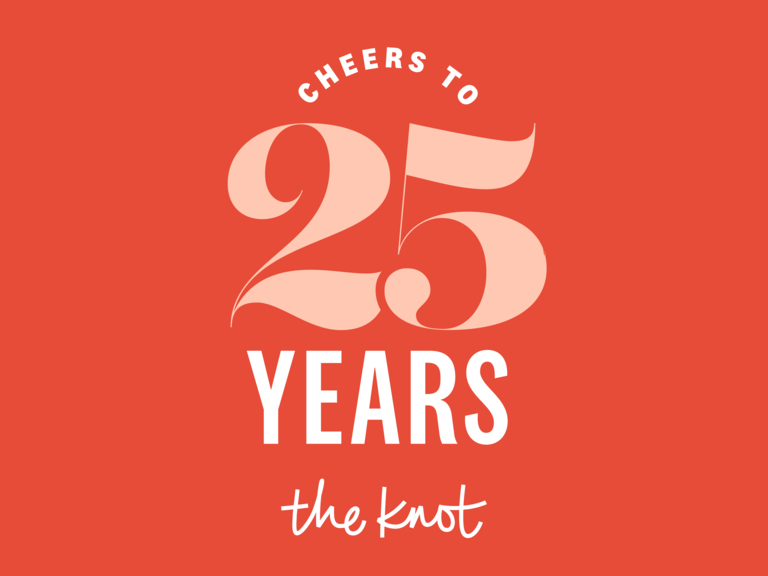 Raise a glass and cut the (wedding) cake, because we have a lot to celebrate! The Knot is turning 25 this year—and in honor of our milestone anniversary, we're taking a nostalgic trip down memory lane.
To say that weddings have evolved since our inception in 1996 would be an understatement. We've seen revolutionary new trends arise—like cash-only registries and mixed wedding parties—while some are back and bigger than ever before (hello, slip dresses and pops of color). Celebrity moments have had their role in shaping the industry too, from JFK Jr. and Carolyn Bessette's uber-private nuptials to Prince Harry and Meghan Markle's worldwide phenomenon. And, along with the lasting effects of global pushes for inclusivity and conscious planning, it's no secret that weddings have transformed for the better.
To properly celebrate our birthday, join us on a deep dive into the evolution of weddings over the last 25 years. We've tapped industry experts and celebrity friends to give a closer look into what's changed—along with what's still to come.
In this article: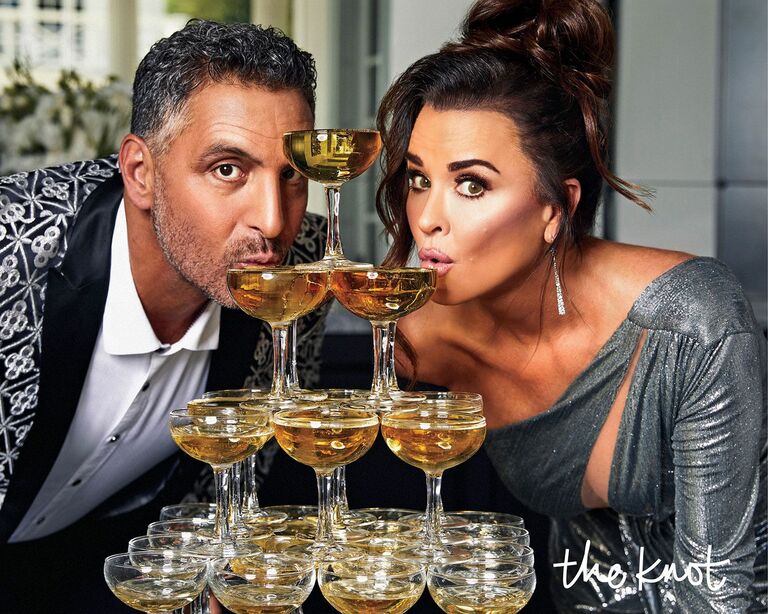 The Real Housewives of Beverly Hills star and real estate mogul reflect on 25 years of marriage.
We've seen thousands of dresses in our 25 years of sitting in the front row at Bridal Fashion Week. Our biggest takeaway? Wedding attire has changed a lot in the last two-and-a-half decades. And while the days of cookie-cutter gowns and pure white palettes are long gone, scores of memorable looks have hit the runways in the meantime. Look back at some of the most iconic wedding fashion trends, from 1996 to the present day.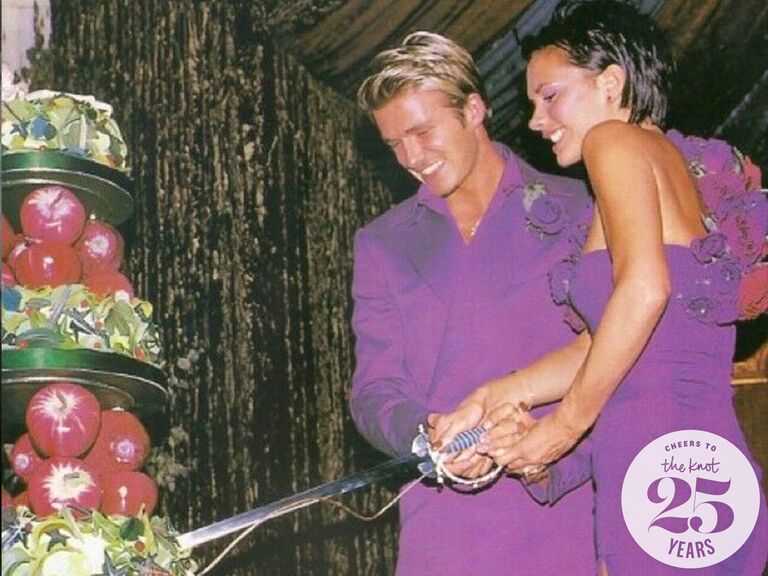 One of the biggest indicators of the evolution of celebrations is seen from celebrity weddings. For decades, the celebrity wedding—whether accessible and public (Meghan Markle and Prince Harry), sweet and subdued (Rande Gerber and Cindy Crawford) or very private (Beyonce and Jay Z)—has shaped how couples perceive their weddings as they draw inspiration from these star-studded affairs. We reflect back on the celebrity weddings that have most shaped how we throw down.
Nothing is set in stone, even when it comes to wedding traditions that have been included in nuptials for years and years. From what you wear to how you format your wedding ceremony and reception, every single element of your big day can, and should, be customized to you and your partner. Here's how to remix the tried and true to better suit you.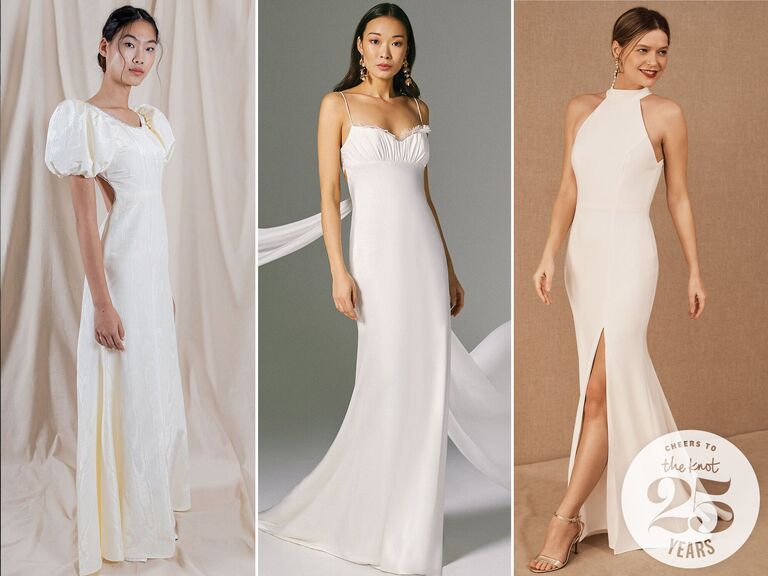 The looks that defined the era of "Runaway Bride," "My Best Friend's Wedding" and "The Wedding Singer" are back and better than ever. The reason? The fashion of the '90s offers up a heavy dose of nostalgia and is undeniably classic (ahem, square necklines and slip dresses). We break down five wedding fashion trends that prove something old can also be something new.
Wedding Beauty Trends Through the Years
Exactly how have wedding beauty trends changed through the years? Watch as we take a walk down memory lane.
Whether you're a true '90s kid or you simply love the decade, there are plenty of tasteful ways to have a '90s wedding. We've rounded up our favorite '90s wedding ideas to emulate your favorite decade on your big day, from crop top dresses to holographic color schemes and cassette-shaped sweet treats.
If you're looking for the best '90s wedding songs, you've come to the right place. We're breaking down our favorite wedding-worthy hits from the decade, from swoony love ballads to soulful R&B hits that'll get everyone on their feet.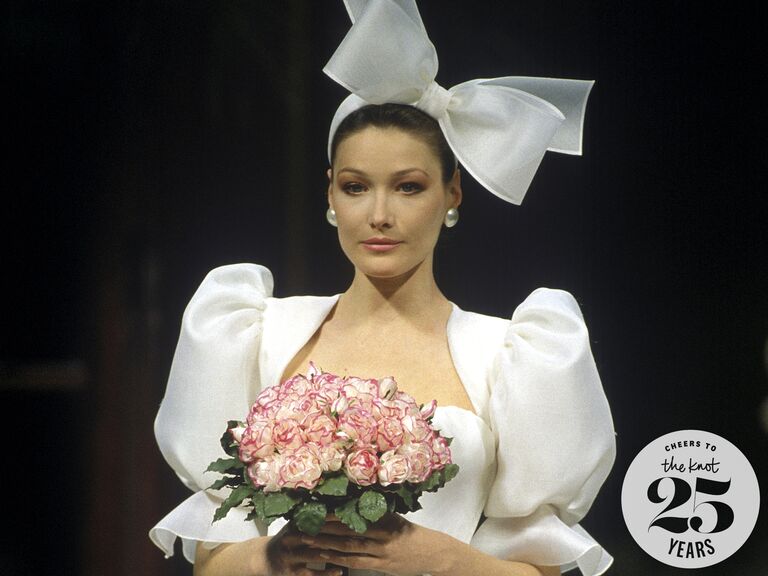 Hair and makeup trends from the 1990s are in again—and we're totally buggin'. Think you can't rock your favorite retro looks on your wedding day? As if! We rounded up the best '90s beauty trends that you can actually wear to your nuptials.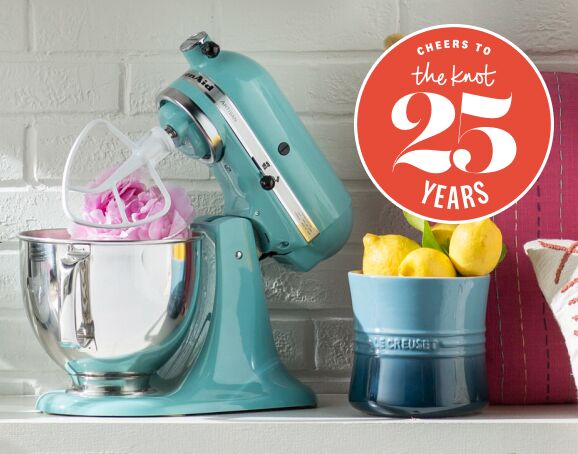 Some wedding gifts never go out of style. Celebrate The Knot's 25th anniversary with wedding registry ideas that stand the test of time.