Anniversary Gifts by Year: Traditional and Modern Gift Ideas for Him and Her
Whether you're experiencing your first wedding anniversary or celebrating 10 years together, find traditional and modern anniversary gifts by year and gift ideas for your significant other here.
by Francesca Conlin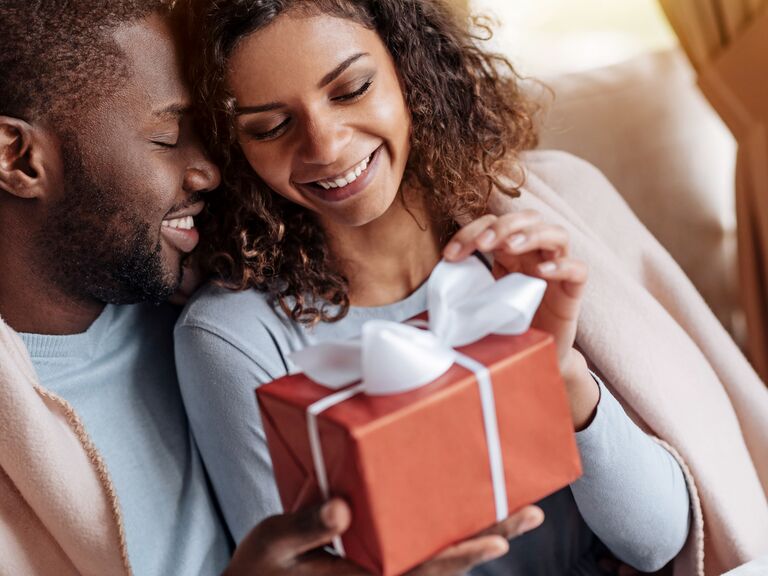 Most everyone knows of the age-old practice (seriously, it dates back to the Middle Ages) of giving specific anniversary gifts based on the number of years you've been wed. The idea behind it is that with each anniversary that passes, you strengthen your relationship. So, while these anniversary gifts may start out simple (paper for your first year and flowers for your fourth), their substance and significance increases as your investment to each other does. As time has evolved, though, so have these anniversary gift lists to match our more modern way of living. 
Following the anniversary gift types are the different gemstones that have been assigned to each year to reflect your ever-evolving bond and the significance of your relationship. And last are designated colors and color combinations that tie into and relate to the anniversary year's overall theme. Together, all four of these components can be incorporated either in the actual anniversary gift you give or the way you commemorate the special day, or both.
Here, we break down the different wedding anniversary gifts by year (both traditional and modern), plus their symbols, so you can celebrate in style.