Getting-Ready Outfits for Your Bridesmaids
Skip the matching velvet jumpsuits and pick up a set of gorgeous robes or cute tanks for your bridesmaids for a morning-of photo op.
by The Knot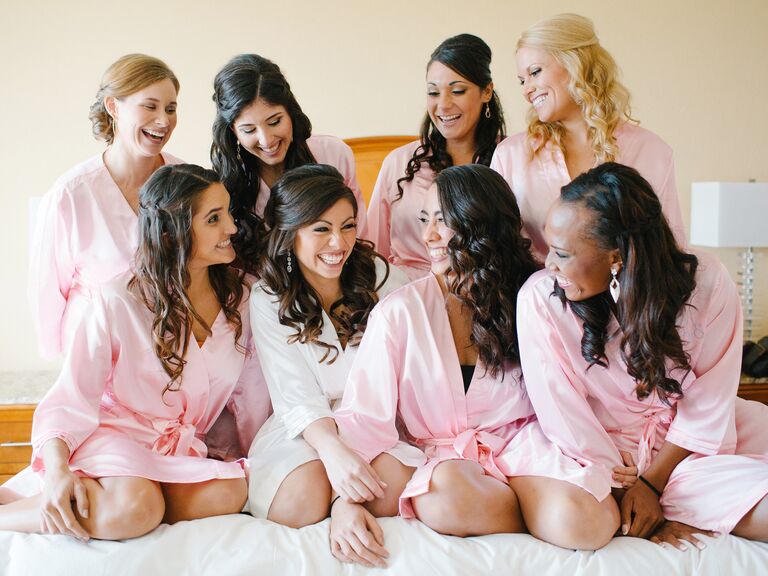 photo by
Sunglow Photography
Ah, the getting ready photos. These might be some of the sweetest shots you'll ever take with all your girlfriends. Everyone looks stunning, you're all reminiscing about favorites memories—it feels like you're getting ready before the biggest dance ever. But there's still one more thing you could do. Amp it up a notch by providing matching outfits for each of your favorite ladies. Shop our favorite looks below.
photo by

Amber Hately Photography

photo by

Tracey Buyce Photography

photo by

Jacquie Rives Photography

photo by

Troy Grover Photographers

photo by

David Lynn Photography

photo by

Jacqueline Patton Photography

photo by

pinch provisions