8 Glass Coke Bottle Wedding Ideas We Love (Just in Time For the New "Share a Coke" Campaign!)
Coca-Cola's fun campaign is back in glass bottle form, if you're looking for a fun, personalized wedding favor.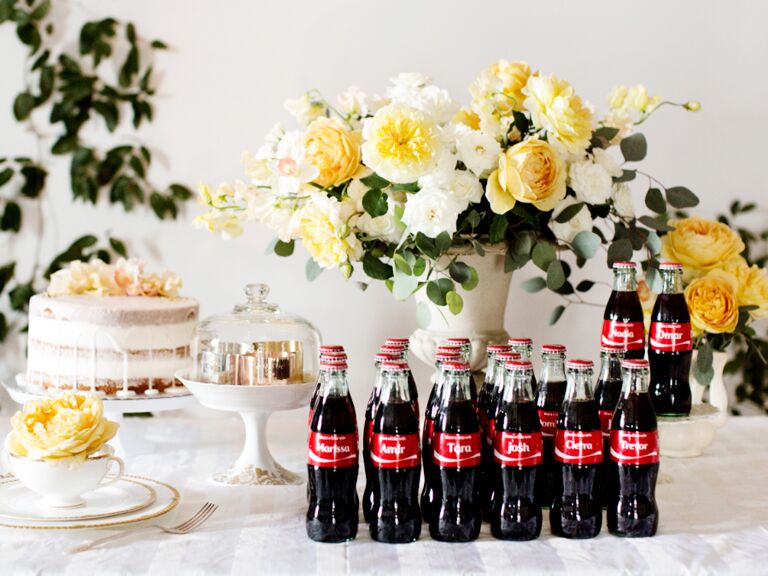 The Coca-Cola Company
If you were bummed that you never found your name on a bottle during Coca-Cola's insanely successful "Share a Coke" campaign last year, chances are that your wedding guests felt the same way. So it's really awesome that "Share a Coke" is back just in time for wedding season, if you were looking around for fun wedding favors, wedding party treats or escort cards. (Plus, we saw a ton of sweet proposals last year that involved the personalized cans!)
However, this is the first time that you can actually customize bottles if you can't find the name you're looking for within their selection of 1,000 names, nicknames and phrases. The eight-ounce glass bottles (that you can get individually or in six-packs) of Coca-Cola are available for purchase on ShareaCoke.com for $5 each.
All of that good stuff aside, we love the way glass Coke bottles look at weddings -- they're often the perfect rustic, vintage or whimsical touch. Get inspired by some of our favorite ideas below!
A Coke Bottle Toast to the Bride and Groom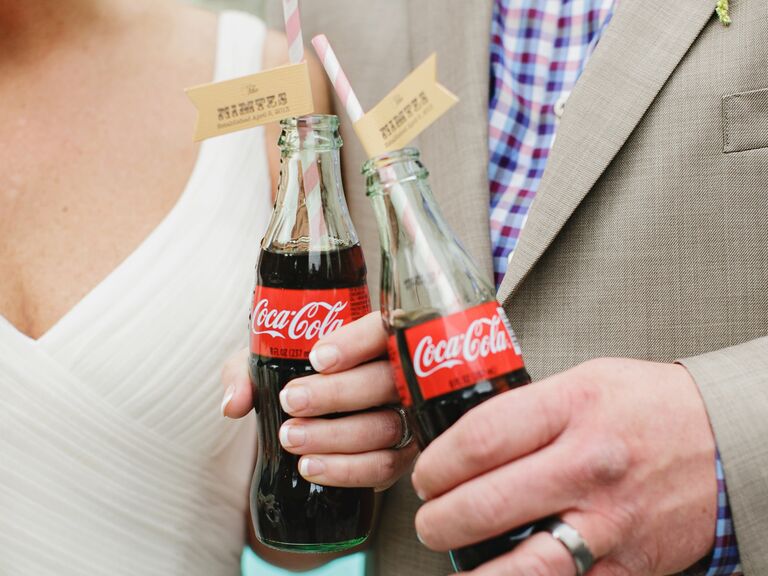 From the album: A Quirky Retro Wedding in New Orleans, Louisiana
A Coke Bottle Engagement Ring Display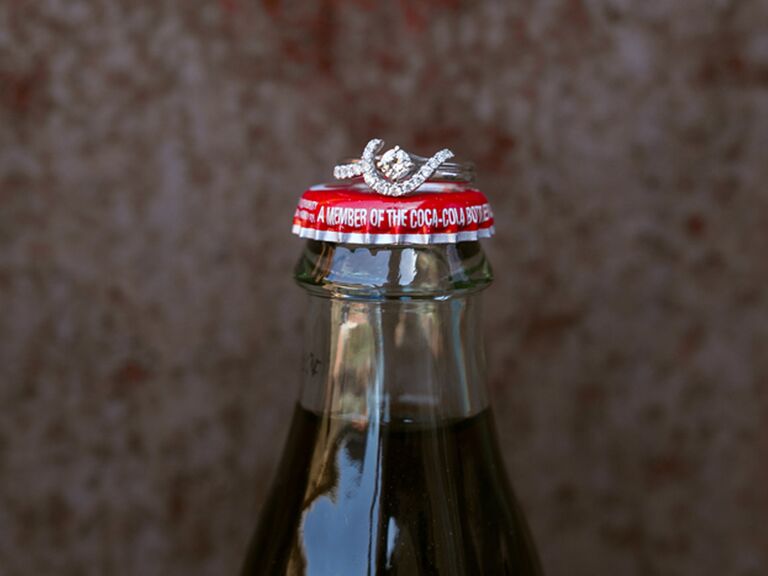 From the album: A Rustic Southern Charm Wedding at Antique Acres in Bogart, Georgia
Coke Bottle Escort Cards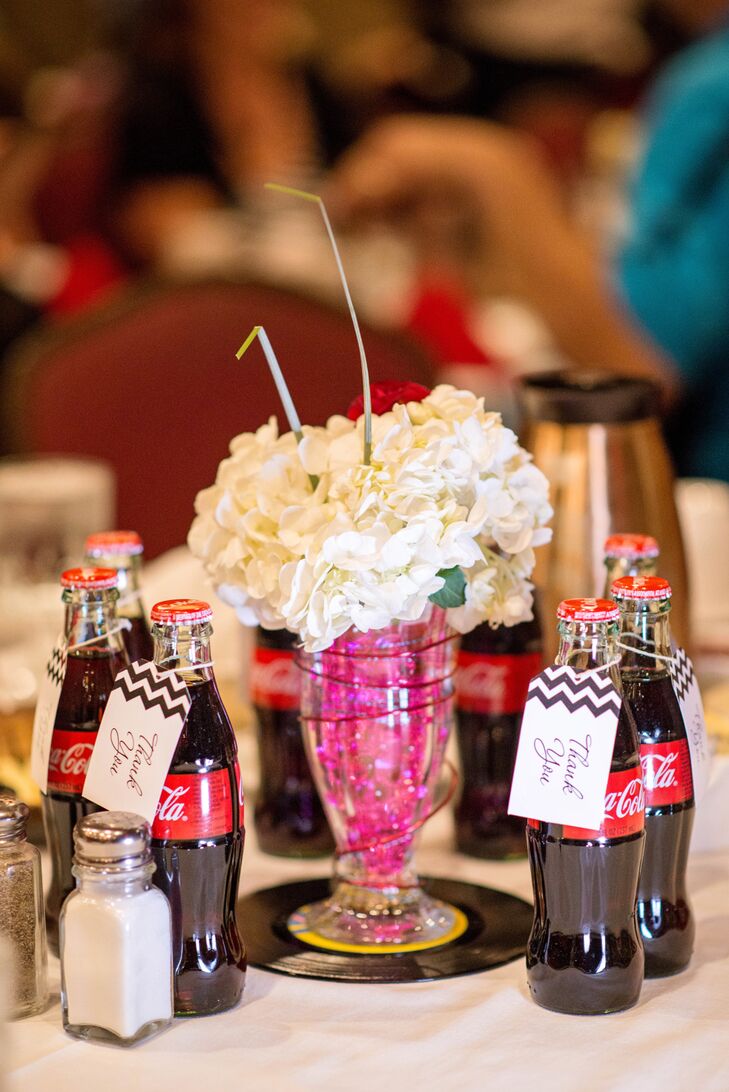 From the album: A Retro Fall Wedding at St. Bernard Church in Green Bay, Wisconsin
Coke Bottle Vase Centerpieces
From the album: A Country Chic Wedding in Austin, Texas
Coke Bottle Ceremony Refreshments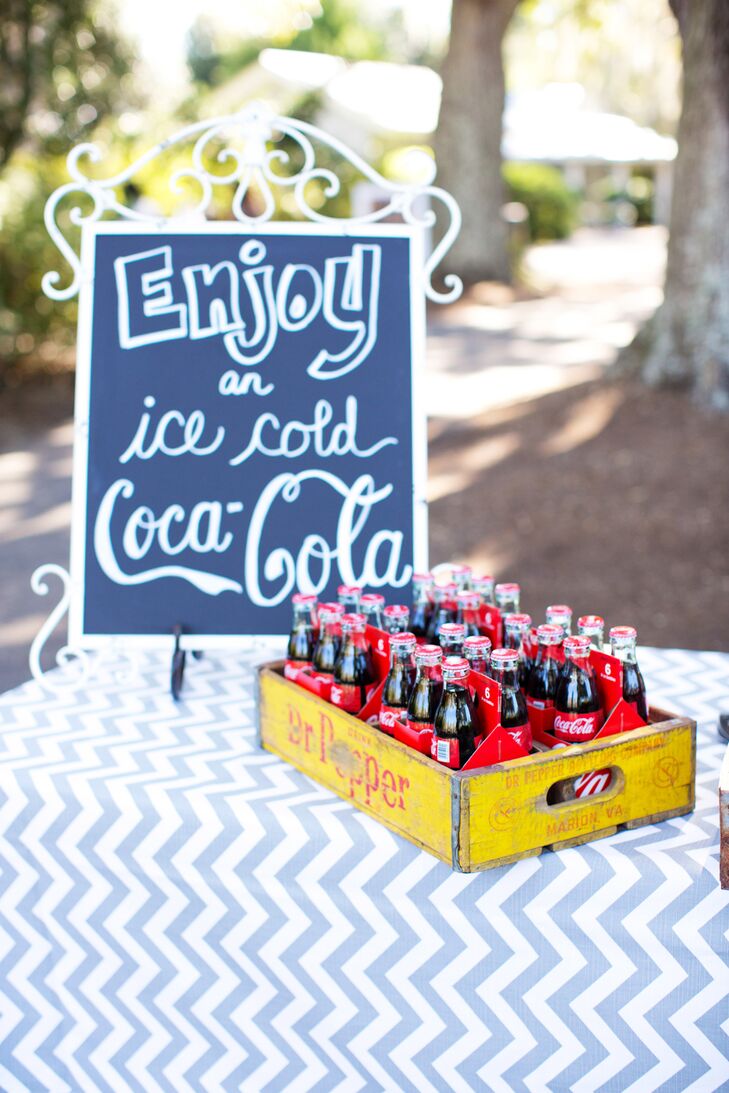 From the album: A Vibrant Outdoor Wedding at Caledonia Golf and Fish Club in Pawleys Island, South Carolina
A Coca-Cola Cooler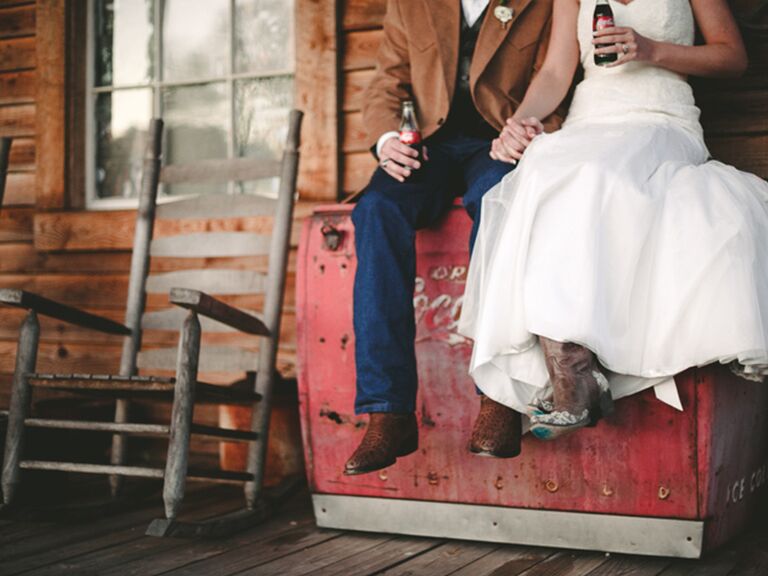 From the album: A Rustic Southern Charm Wedding at Antique Acres in Bogart, Georgia

Coke Bottle Signature Cocktails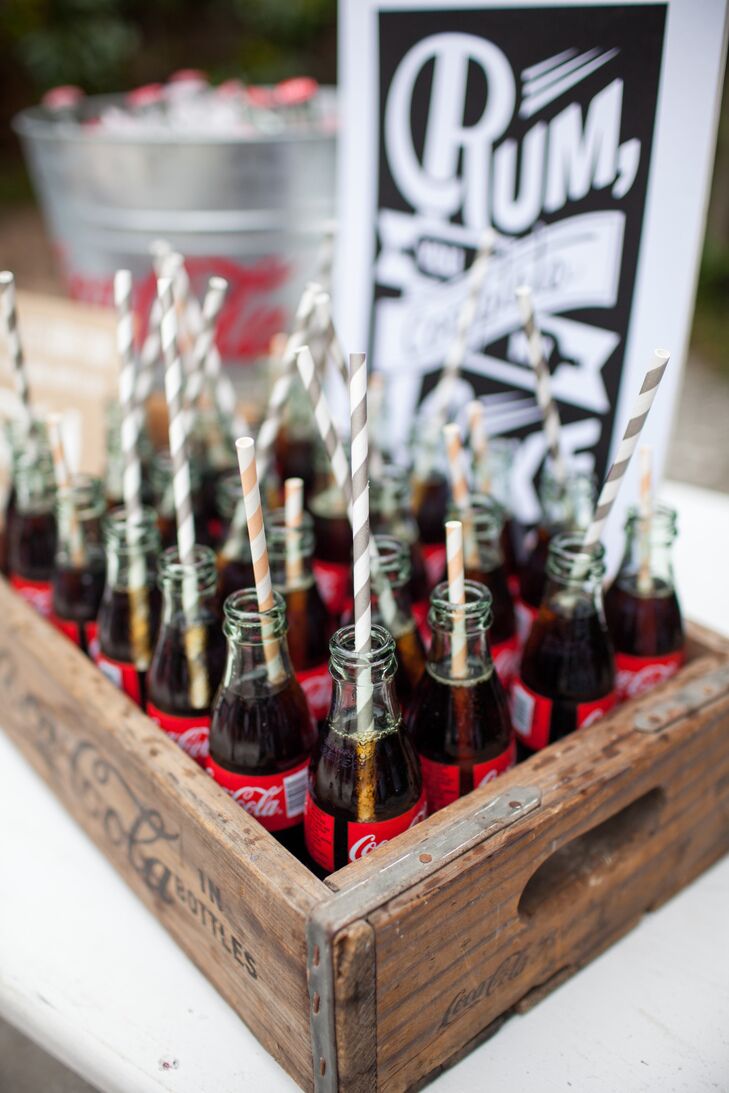 From the album: A Sophisticated Rustic Wedding at Brooklyn Arts Center in Wilmington, North Carolina
A Coke Bottle and Pretzel Pairing
From the album: A Creative Movie-Inspired Wedding in Durham, North Carolina