The 20 Best Jewelry Gifts for Girlfriends Who Always Accessorize
Regardless of what stage your relationship is in, these lovely jewelry gifts will make her shine.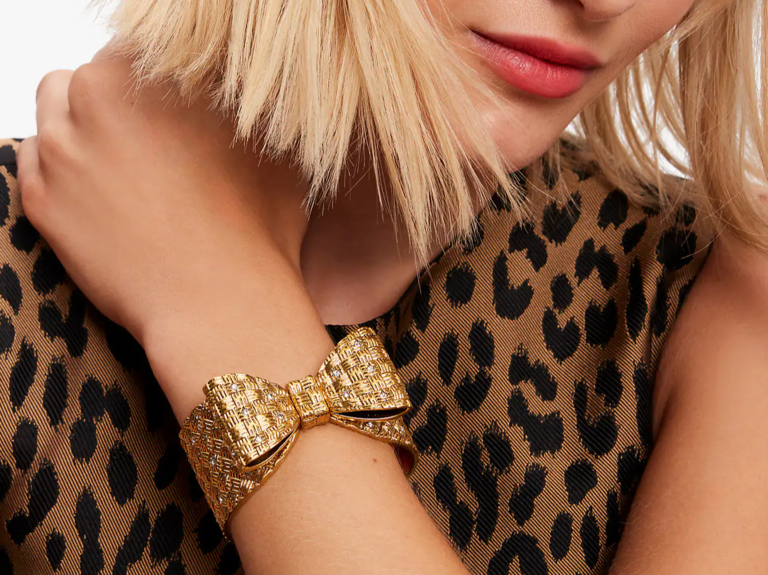 Photo : Kate Spade

We have included third party products to help you navigate and enjoy life's biggest moments. Purchases made through links on this page may earn us a commission.
Whether it's for an anniversary, birthday, Christmas or other occasion that warrants a romantic gift for your girlfriend, something sparkly is a sure winner. But that doesn't mean finding the right gift for your girlfriend is easy—especially if your relationship is in the early stages. We've gathered the best jewelry gifts for a girlfriend to help you out with your shopping, along with some helpful tips on determining if the jewelry gift in question feels appropriate for the occasion, milestone or holiday. For example, gifting a pricey diamond ring or designer bracelet for a three-month anniversary may feel a bit advanced for some couples, but a playful mood ring or nameplate necklace may be the right sweet spot for your new sweetheart.
If you're nervous about what assumptions and cultural connotations presenting a ring box may conjure, there are plenty of other sentimental and beautiful jewelry pieces that are equally as swoon-worthy. Regardless of the occasion, stage of the relationship, budget or your girlfriend's sense of style, read ahead to check out the best jewelry gifts for a girlfriend sure to dazzle your significant other.
In this article:
The Best Jewelry Gifts for Your Girlfriend
It's time to scoop up something that shines as much as she does. Below we've curated a list of our very favorite jewelry gift ideas for your girlfriend, from casual pieces to statement sparkles.
1. Mark Poulin Me and You Together Forever Necklace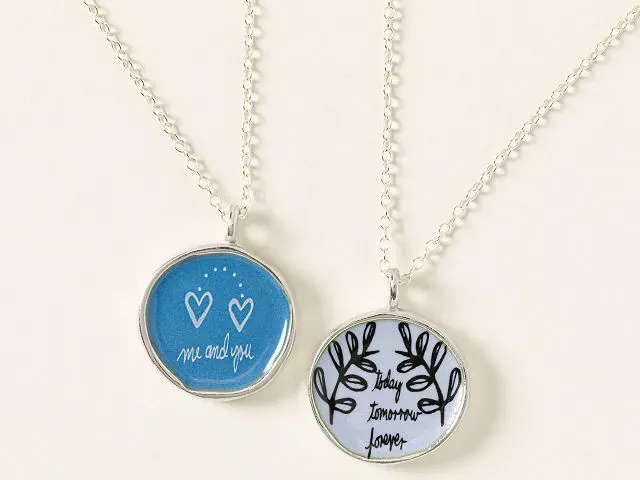 If you've been dating your partner for a while, this dual-sided necklace serves as a great alternative to the tried-and-true promise ring without risking coming off as cliché. It reminds us of a romantic version of the iconic friendship necklace (and it could certainly double as such), but with a couple-focused twist. We love the universally flattering blue color and general, yet thoughtful wording, and your GF is sure to fancy it too.
2. Maison Miru Bold Halo Oval Hoop Earrings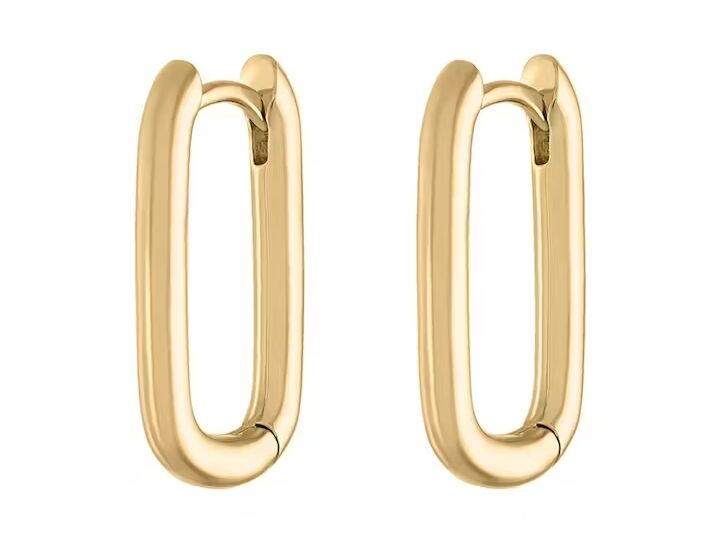 If your girlfriend is into jewelry, it's likely that she already has a go-to pair of gold hoop earrings that she's faithful to—if not a handful of them to wear on rotation. Instead of gifting her something she already owns, consider giving them a unique twist on the classic with these oval-shaped earrings. The irregular—almost abstract—silhouette will appeal to her trendy side and fill a gap in her current lineup.
3. Air & Anchor "A New Day" Necklace With Cuff Keeper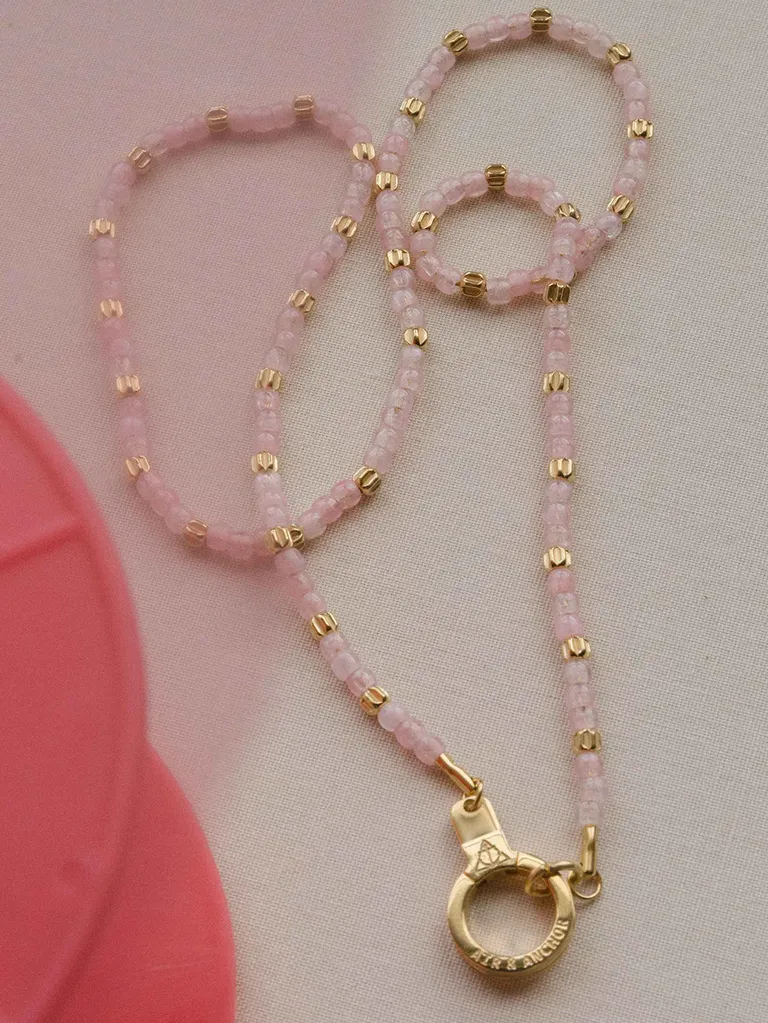 For the GF who loves color and has a penchant for playful accessorizing, look no further than this elevated (read: grown-up) charm necklace. Available in polished stainless steel and 14K gold as well as two chain lengths, this customizable necklace will allow your S.O. to wear it as is or with added charms. Sustainable style mavens will swoon over this ethically sourced and USA-made necklace for years to come.
4. Rellery Double Heart Name Bracelet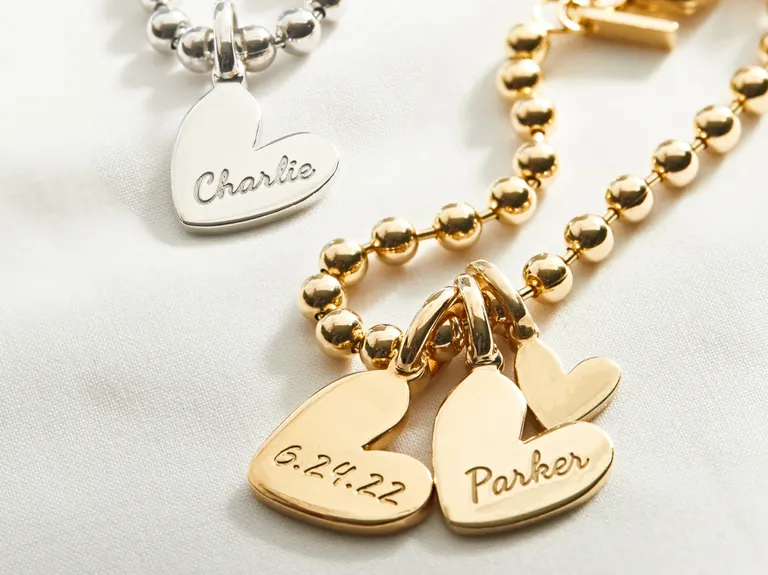 If you think heart jewelry is juvenile or a cliché gift for a romantic partner, think again. Rellery's elevated heart bracelet expresses your love for your GF without being something daunting, like a ring or forever necklace. We love that this bracelet also allows for personalization, so you can choose to add a name, a short-and-sweet phrase or her initials to make it feel more custom without spending a fortune. It's a great birthday, holiday or girlfriend appreciation gift appropriate for any occasion or milestone.
5. Sterling Forever Love Knot Ring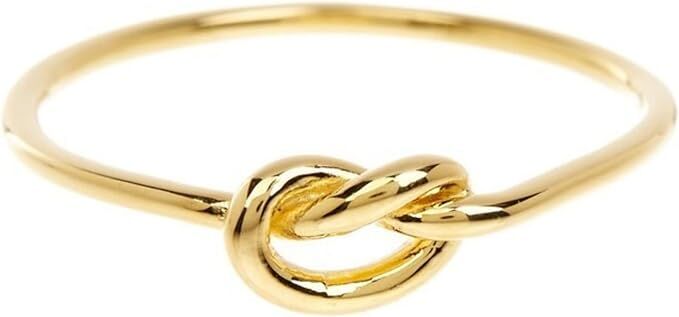 If you're looking for wallet-friendly girlfriend jewelry gifts that won't scream cheap or last-minute (yet are super affordable and eligible for two-day shipping, courtesy of Amazon Prime), Sterling Forever's romantic Love Knot Ring will not disappoint. The simple, yet elegant design looks beautiful worn alone or layered with her other favorite finger candy and it comes ready to gift in a luxe velvet pouch. It's sentimental without feeling stuffy or overly serious and available in gold, rose gold or silver hues. And since it's so affordable, it makes a great first jewelry gift for your girlfriend for those in new relationships.
6. Baby Gold Mini Block Name Studs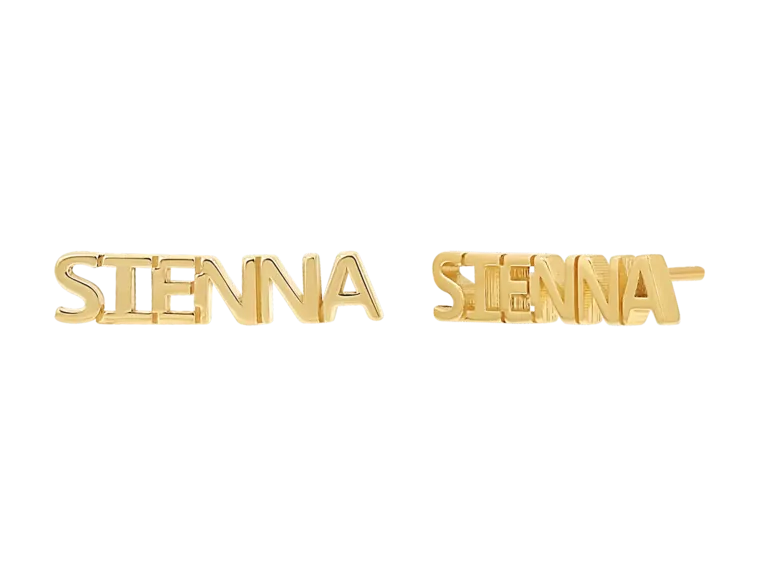 If your girlfriend wears jewelry daily, there's a good chance she already owns the legendary nameplate necklace. However, she probably doesn't yet own the 2023 version of the classic piece—the stud earring. These small personalized studs stand out alone, but are also great for layering if she has multiple ear piercings. If you're feeling extra confident, you could also gift her a pair bearing your name instead, but use caution as this could come off as old-fashioned depending on the giftee in question.
7. Bae + Friends "To My Girlfriend" Necklace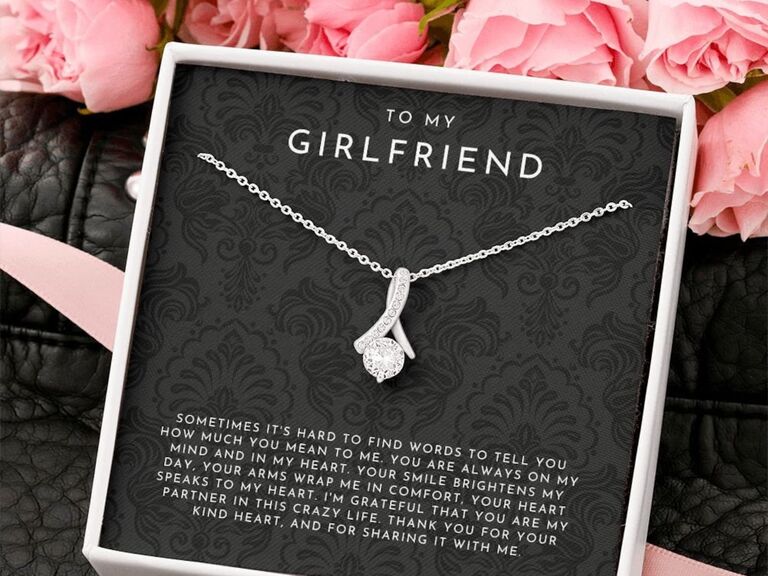 If your S.O. is extra sentimental and has a more traditional jewelry taste, this classic necklace will dazzle them. It's available in 14K white gold and 18K yellow gold—if you're not sure which she'd prefer, just pay attention to her current jewelry selection and try your best to match. We also love that this necklace is ready-to-gift if you choose to include a box and that the packaging includes a poem-like message to add to this gift's romantic appeal.
8. Mejuri Bold Pearl Drop Earrings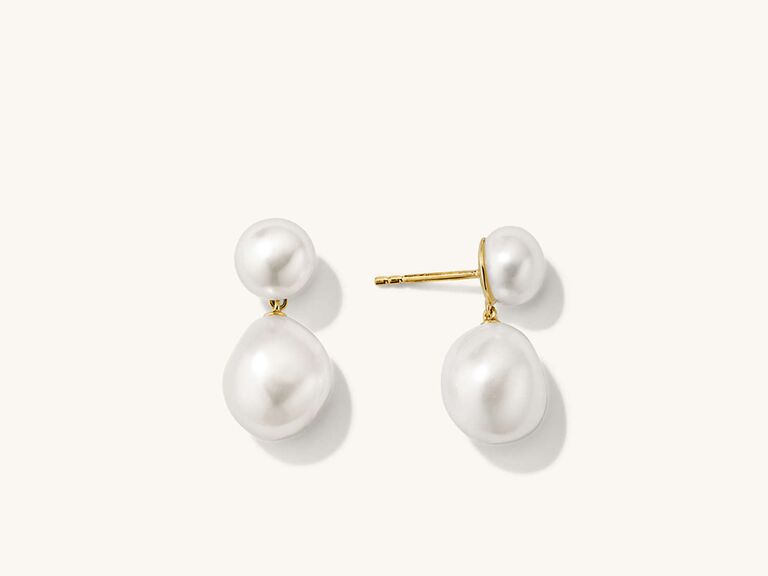 Pearls are timeless to be sure, but these unique drop-style earrings will delight a trendsetting GF just as much as they would a classic accessorizer. You really can't go wrong with any of Mejuri's sophisticated, yet style-forward jewelry pieces, but these are extra special and universally appealing for a wide range of tastes and sartorial flavors. Plus, they'll never go out of style, so your partner will be able to enjoy them for years to come.
9. Kendra Scott Elisa Gold Pendant Necklace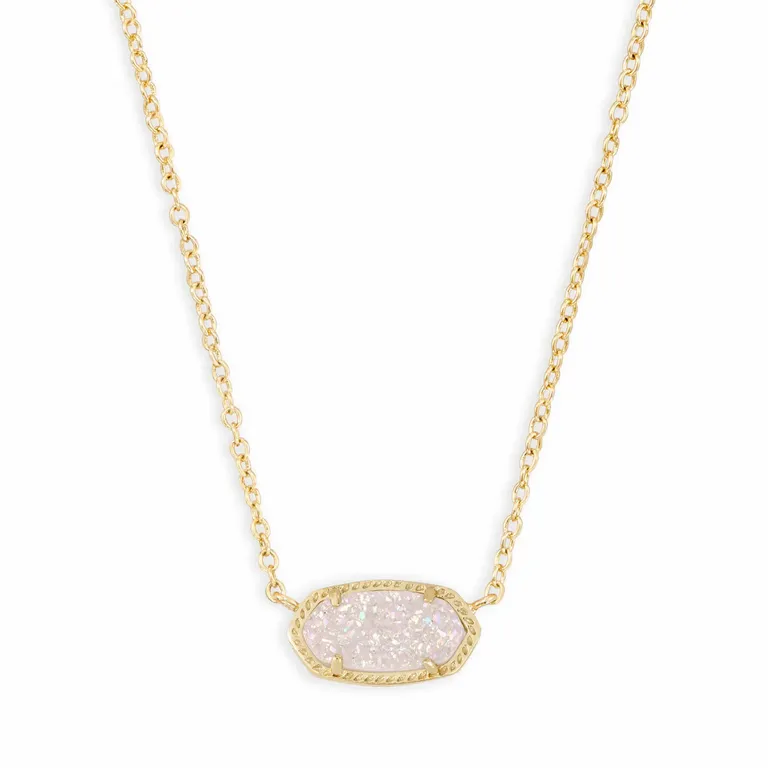 If your GF is a style-savvy babe who loves the trends, but also appreciates the classics, Kendra Scott is a great affordable brand with plenty of options that'll dazzle your darling. This Elisa Gold Pendant Necklace is one of the brand's best-selling gift pieces—and for good reason. It's available in a slew of colorways. We suggest picking the pendant with your GF's favorite hue. You simply can't go wrong.
10. Tiffany & Co. Lovestruck Heart Tag Bracelet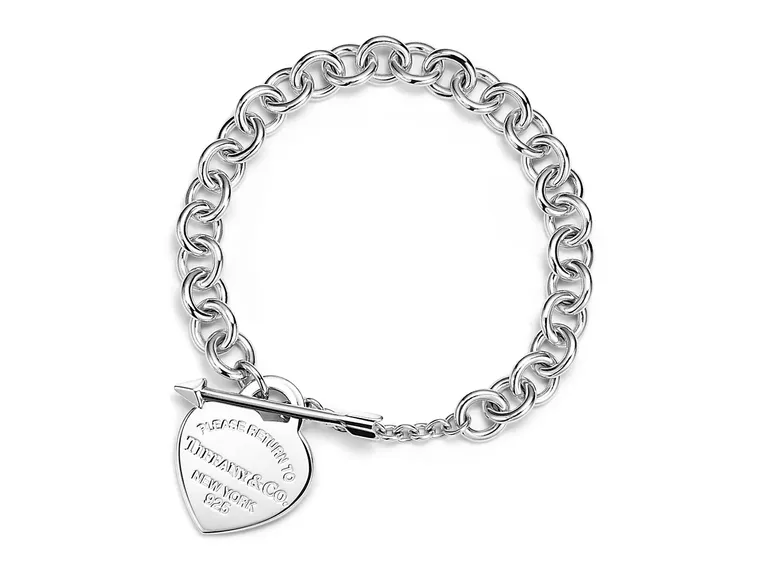 Whether your girlfriend is a millennial with a penchant for nostalgic fashion or Gen Z jewelry connoisseur, this classic tag bracelet from Tiffany will earn you some serious brownie points. While it's definitely an investment piece, this bracelet had a chokehold over style-hungry babes from the '90s through the 2000s. Of course, like most Y2K fashion movements, the iconic bracelet has made a major comeback. And this cute version gets a romantic, modern upgrade with an arrow through the clasp.
11. Birthdate Co. Birthstone Ring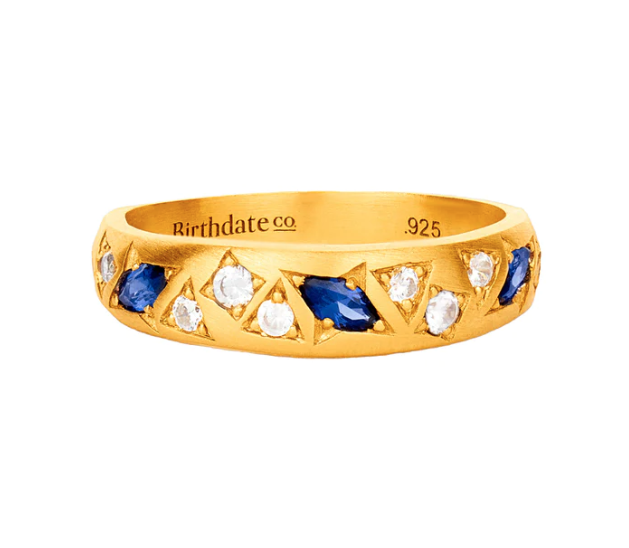 Birthdate Co.'s semi-customized Birthstone Rings are perfect birthday, holiday, just-because or dating anniversary gift for your girlfriend if she loves jewelry—especially if she appreciates a celestial moment. This premium 14K gold-plated ring has unique designs representing every month of the year with its corresponding birthstone. As long as you know your sweetheart's birthday and can confirm that she likes her birthstone, you truly can't go wrong with this piece. The retailer also has a necklace version, if you don't know her ring size.
12. Fortune & Frame Heart + Arrow Locket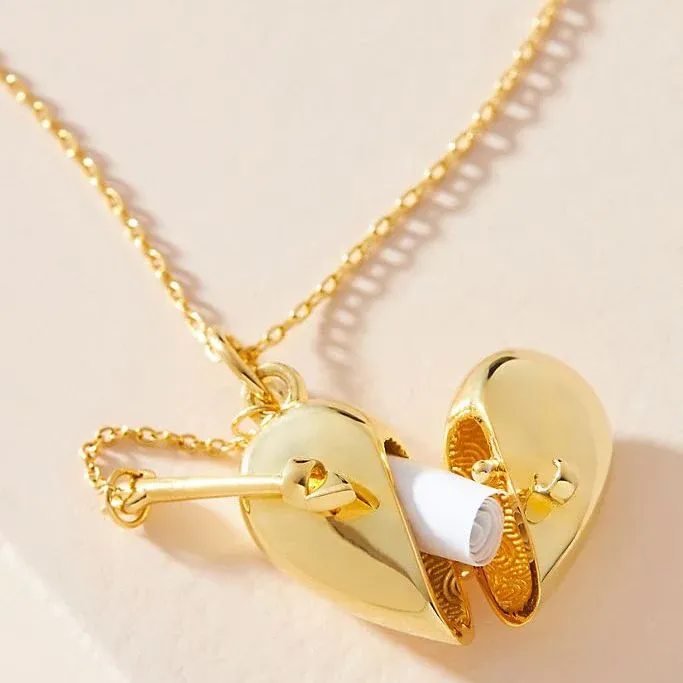 There's something sweet and playful about locket jewelry that feels flirty without being overly kitschy or juvenile. Fortune & Frame's vintage-inspired locket necklace dials up the charm with its inclusion of a handwritten scroll (that can be customized by you, of course) inside it. You can also choose a prewritten scroll if you prefer, but we suggest coming up with your own for an added personal touch that she'll cherish forever. It's a great alternative to scouring countless antique stores and flea markets for a vintage piece.
13. Shinola "The Birdy" 35MM Watch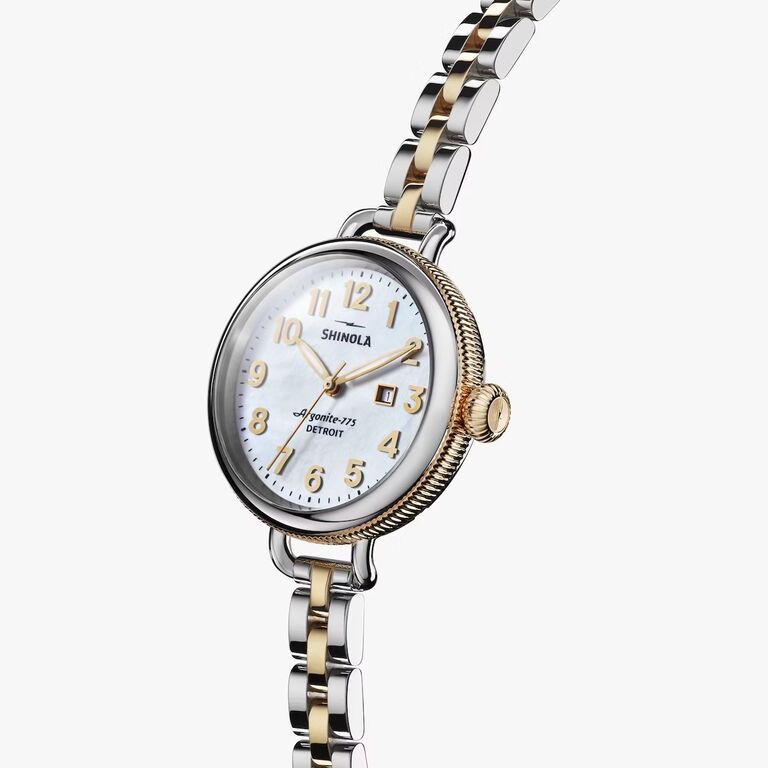 If your partner in crime prefers to accessorize with traditional pieces, consider a beautiful timepiece. While there are plenty of stunning and infinitely giftable watches on the market, Shinola's young and fresh, yet classic options remains one of the most coveted collections on the market. Your girlfriend will appreciate the function-meets-fashion sensibility of this watch, which features a round face, thin bracelet-like band and a mother-of-pearl face.
14. David Yurman Cable Classics Bracelet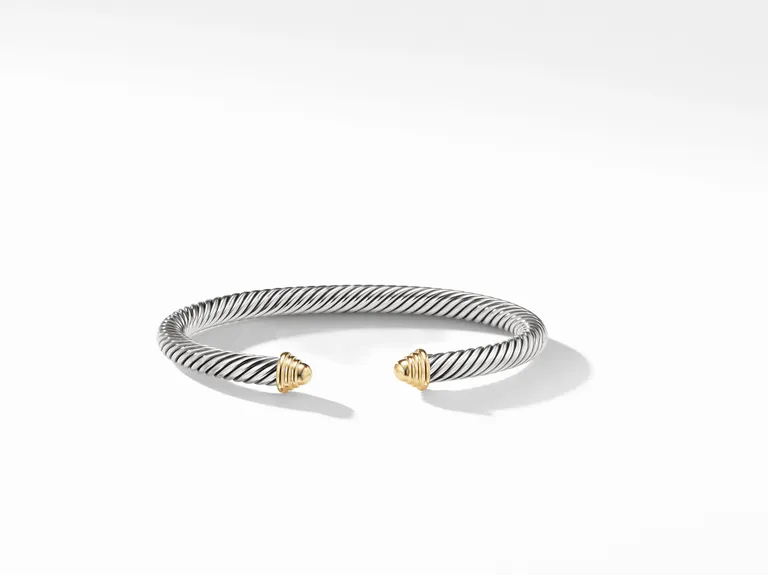 David Yurman's luxury and fine jewelry offerings are second to none when it comes to good jewelry gifts for your girlfriend, but the legendary jeweler's signature Cable Classic Bracelet is the choice we recommend most if the goal is to make her swoon with an iconic piece she's surely been coveting. She'll love the ultra-wearable piece's innate versatility—it makes a statement without being overly trendy.
15. Hermès Glenan Bracelet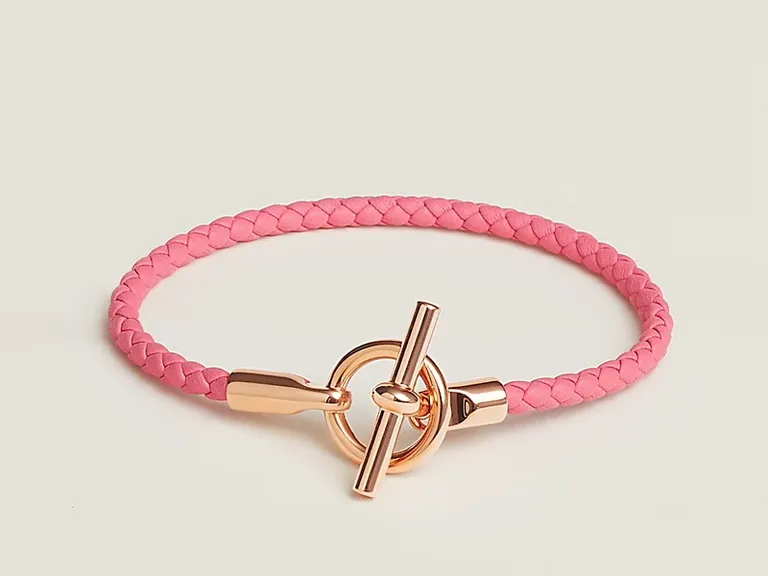 Does your honey have a taste for the finer things in life—especially designer accessories? You may not be in the position to pick out a new handbag or gown, but you can certainly opt for a universally appealing designer bracelet like this classic braided leather wrist piece. For a piece of jewelry designed by a classic designer like Hermès (which is notoriously exclusive), this simple calfskin accessory retains its luxury appeal without feeling intimidating or flagrant. It's peak quiet luxury.
16. Gorjana Parker Layering Set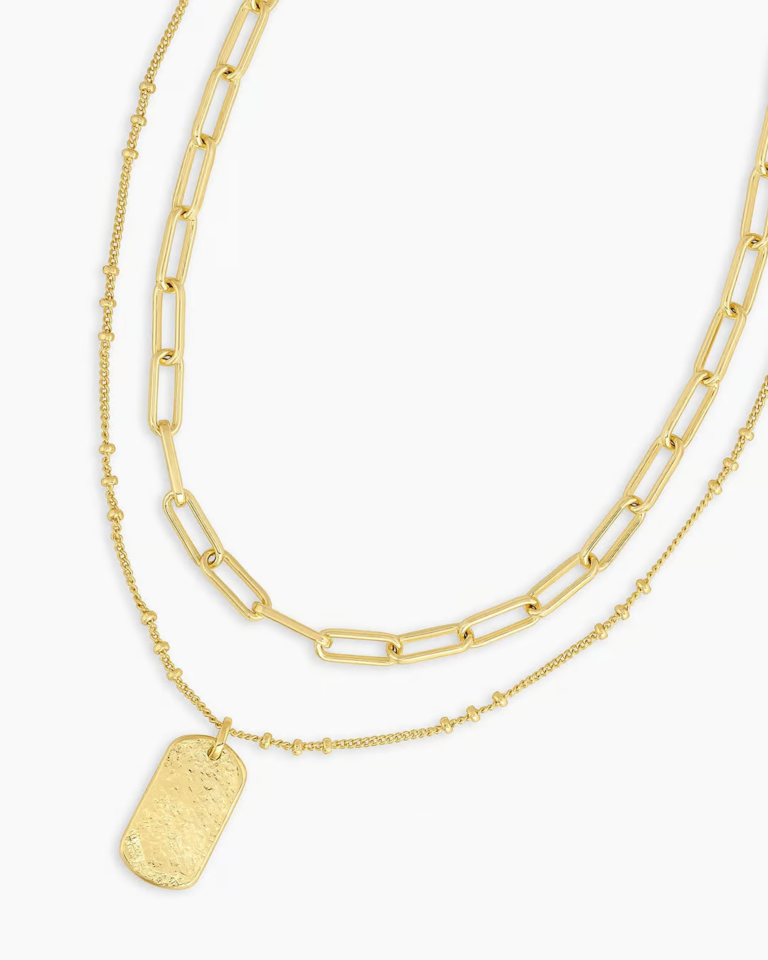 This gold- or silver-plated necklace set is living proof that simple doesn't mean boring. Gorjana's timeless pieces are effortless, wearable and high-quality—with approachable price points to boot. We love this layering piece not only because it feels like two gifts in one, but also because it feels current without being too trendy. Your sweetie will be able to style this layered necklace for cocktail occasions, job interviews and everything in between. It'll quickly become their go-to daily necklace.
17. Kate Spade Wrapped in a Bow Statement Cuff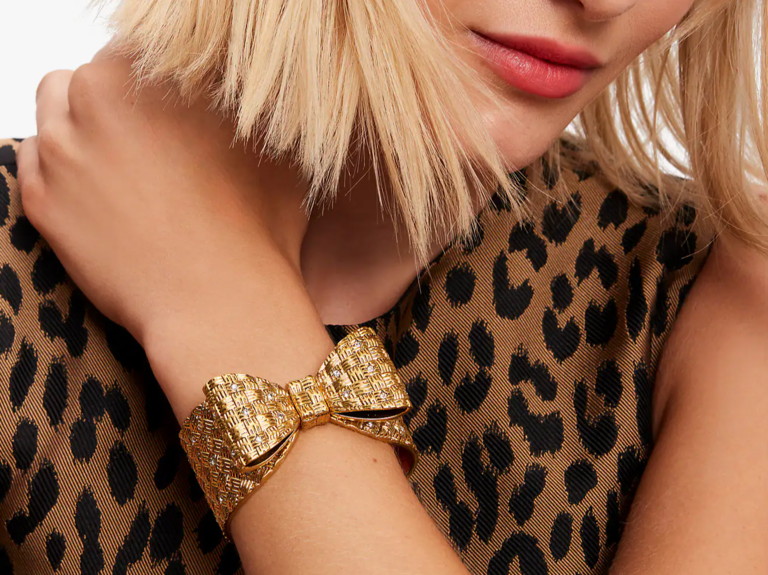 This sweet bow bracelet would delight any fashion girl with a knack for kitschy adornments. Kate Spade's whimsical jewelry will please any girlfriend who loves to have a bit more fun with her accessories game, and this chic bow cuff is a statement piece she'll wear over and over again. It's a great option if you're reluctant to gift a piece of jewelry that comes across as overly sentimental just yet.
18. Made By Mary CZ Baguette Stud Earrings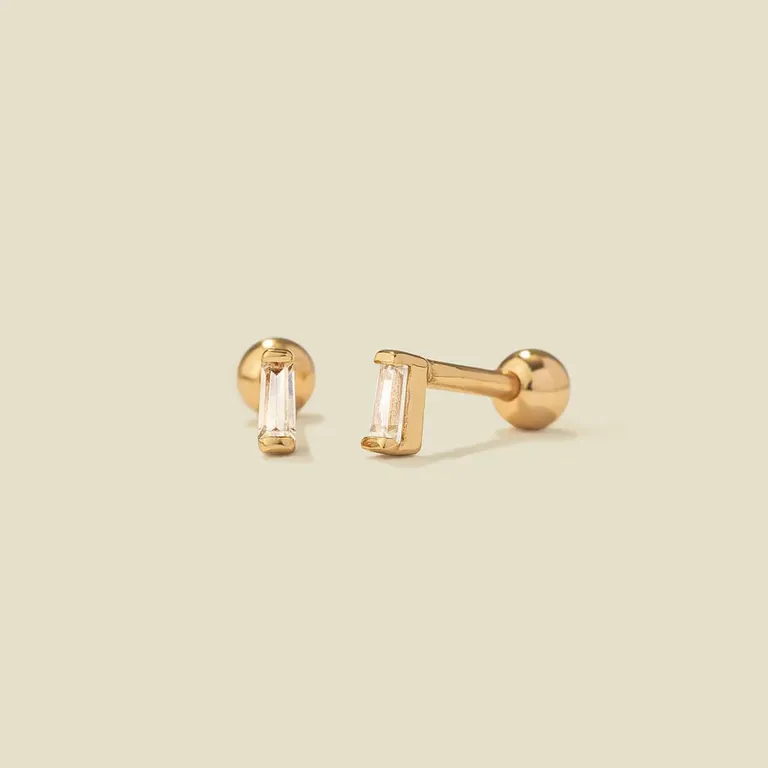 If your S.O. prefer fuss-free fashion (or is a daily napper), consider Made by Mary's Live In stud earrings collection. These dainty studs are designed to let the wearer live their life without worrying about their ear candy. They feature a screw-on back style, which means your honey will be able to wear headphones, nap without being stabbed by her earrings and exercise without having to worry about taking them on and off. It's the perfect low-maintenance jewelry gift that still packs a punch. We love these for a new relationship gift, since they're pretty and won't break the bank.
19. Monica Vinader Lagoon Open Ring
Another non-scary cocktail ring suitable for any stage of a relationship, Monica Vinader's contemporary, yet classic Lagoon Open Ring is sure to please your jewelry-loving GF. The fluid design is inspired by nature, so it's a great pick for girlfriends who love the great outdoors—or just stylish finger bling that can be worn alone or stacked with the rest of their favorites. For an additional $10, Nordstrom will add a jewelry bag and custom gift wrapping. Voila!
20. CALPAK Jewelry Case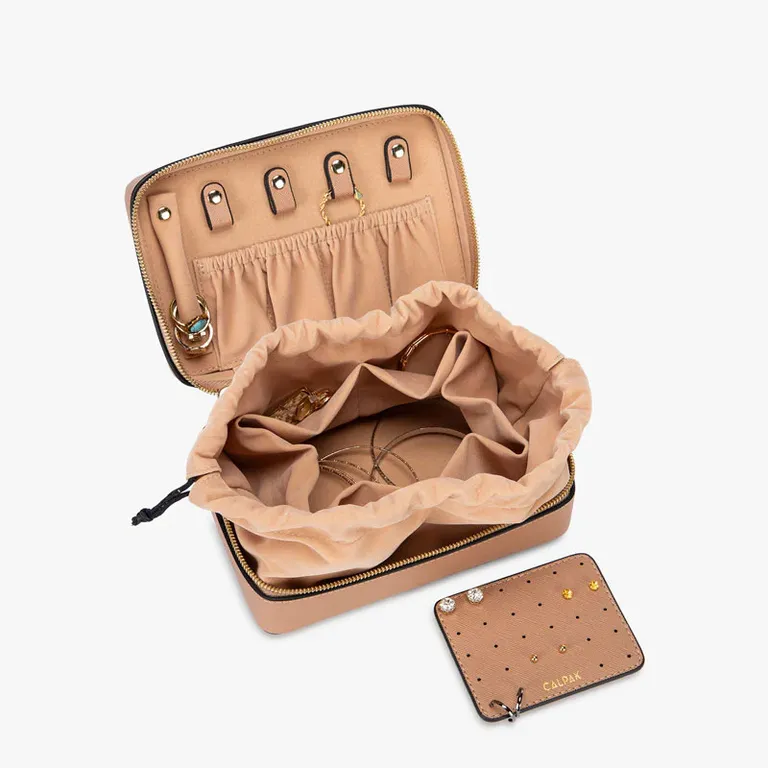 If you know your girlfriend is a jewelry lover, but aren't ready to pick a piece out for them just yet, opting for a luxe jewelry case is a great alternative to a jewelry gift for a new girlfriend. We love this gorgeous vegan leather jewelry case because it features a handsome, yet sturdy exterior for travel and a premium faux-suede interior with an oversized drawstring pocket for ease of use. She'll be forever grateful that you've given the gift of never having to untangle a necklace or bracelet again. We promise!
Frequently Asked Questions
Now that you've seen our selection of the best jewelry gifts for your girlfriend, keep on reading for our advice on how much to spend, how to choose the right piece and all of your other burning questions on the matter.
Is jewelry a good gift for your girlfriend?
Yes, jewelry is typically a good gift for your girlfriend—and it's one of the most popular gifts for a reason. As long as you've been paying attention to what she wears, listening to what brands she loves and have done a bit of research, you can feel confident in opting to give your girlfriend jewelry. Not only does going with jewelry let her know that you've been paying attention to her style, but it's something she'll be able to wear every day as a sweet reminder of your love for her. The only time we may suggest you ask before you start shopping for gems and jewels is if she never wears jewelry herself or has voiced finding certain pieces or styles unattractive or uncomfortable.
How do you choose the right jewelry for your girlfriend?
Even if the relationship is in its very early stages, you likely already have a feel for your girlfriend's personal style—and this includes her eye for accessories and jewelry—this is the main factor to take into account when it comes to choosing the right piece of jewelry for her present. Does she have a signature necklace that she wears daily? Does she mix it up with more eclectic, flashy pieces depending on her look? When you're in the process of looking for the best jewelry gift for your girlfriend, try to pay extra close attention to her outfits and listen carefully to any pain points she might express. For example, are her favorite gold hoop earrings starting to tarnish? Maybe it's time for a new pair. Did she compliment their friend's new cuff bracelet and mention it to you later? Grab her a similar style. The more you listen to her, the easier it'll be to find a swoon-worthy jewelry gift she won't want to ever take off. Of course, if you've never seen her wear a piece like a watch or ring (or if you're not sure of her ring size), it's best to play it safe and skip these trickier-to-gift jewelry categories.
How much should you spend on jewelry for your girlfriend?
There's no minimum or maximum amount when it comes to finding the best jewelry gift for your girlfriend, but there are several factors to consider when it comes to budget. Firstly, take note of what you're able to comfortably spend and how much you feel is appropriate based on the celebration, milestone and stage of the relationship. For example, a couple that's been together for only a few months may want to stick to something under $100, while gifting for a one-year anniversary may warrant a higher price point—though not necessarily. Remember, how much the jewelry gift costs does not determine how much she'll love it and vice versa. Your girlfriend doesn't want you to drain your entire savings account for the sake of a new necklace or ring, so make sure to keep your own budgetary limits and needs in mind. There are cute, sentimental and stylish jewelry pieces to fit all budgets and, while it may be a cliché, it's truly the thought that counts.