This Is the Best Time to Have Your Bachelorette Party
And it's definitely not the weekend of the wedding.
by The Knot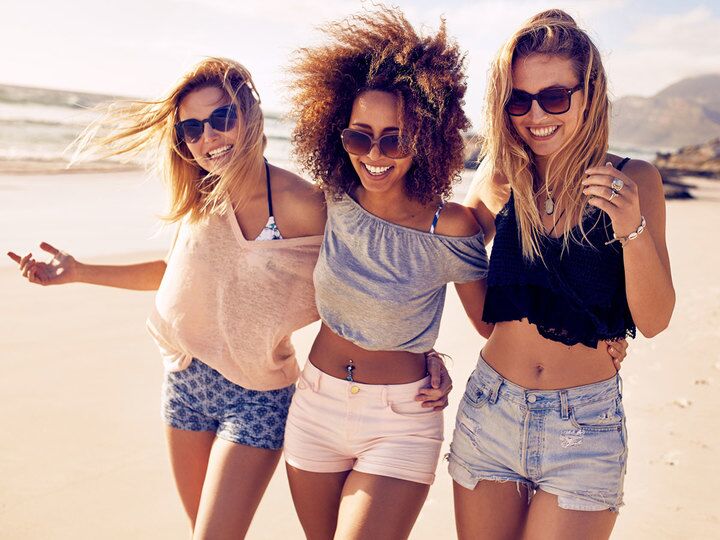 Regardless of whether you're planning a low-key, one-night-out bash for your bachelorette party, or an all-out destination extravaganza, they should both still fit within a certain sweet spot to make things easy on you and your guests—and that's two to four months from your wedding day. 
Why? For starters, we know the bachelorette party is one of the most fun events to plan for your wedding, so if you want your 10 closest friends to fly to Nashville, Tennessee, for the weekend, they deserve a big heads up to be able to budget for the trip and take any time off work they need to. Anything too close to your engagement date is premature—it's an exciting trip to plan, but you'll want enough time to plan the party you truly want with the right group of people. 
If it's too close to the wedding weekend (as in a week or two out), you may find yourself more than a little stressed since it's that "down-to-the-wire time" and you may not be able to truly relax and enjoy it. That, plus your attendees potentially having to take time off work for the bachelorette and the wedding may stress them out as well, especially if they're traveling long distances for both. 

If it's the night before your rehearsal dinner, there's a very good chance you'll celebrate a little too much and risk being hungover when your full attention is needed on other things. (That and those personalized bachelorette temporary tattoos won't come off for some reason, or you'll find out they irritate your skin—yikes!).