17 Birdcage Veils with Chic Vintage Vibes
This retro veil is just as stylish today.
We have included third party products to help you navigate and enjoy life's biggest moments. Purchases made through links on this page may earn us a commission.
If you've seen the classic rom-com Sweet Home Alabama with Reese Witherspoon, then you're familiar with the birdcage wedding veil. Like the name suggests, a birdcage veil almost resembles, well, a birdcage. The retro style also known as a "cage" covers just the top part of your face and is often made of a netted tulle. While birdcage veils may be similar to blushers, the key difference is that a birdcage veil only covers the top portion of your face, while a blusher is longer. Many royal fascinators even feature a birdcage veil detail.
The birdcage style was actually first introduced in the 1940s when long veils were scarce due to fabric shortages caused by World War II. They remained an especially trendy wedding style throughout the '40s and '50s and are still worn by brides today. The birdcage veils on the market now come in many fabrications and can be worn in various different ways. They are typically affixed to the hair with either a comb or a clip, and sometimes even a headband. Whether worn straight on over the face or to the side as a hair accessory, birdcage veils are synonymous with vintage glamor.
The rules of bridal accessories are much more lenient today than in years past. While many traditional brides opt for a veil, you can define your own wedding day style—veil or no veil. If you're planning a vintage-inspired soirée and are choosing to wear a veil, a birdcage style might be perfect for you. Plus, it would pair exceptionally well with some other 2023 bridal trends, such as the return of bridal gloves and streamlined slip dresses.
Retro-loving brides, rejoice. A birdcage veil gives you the perfect dose of vintage flair and we've got you covered with editor-approved picks you can shop now.
17 Birdcage Veils You Can Buy Right Now
Jennifer Behr Voilette Headband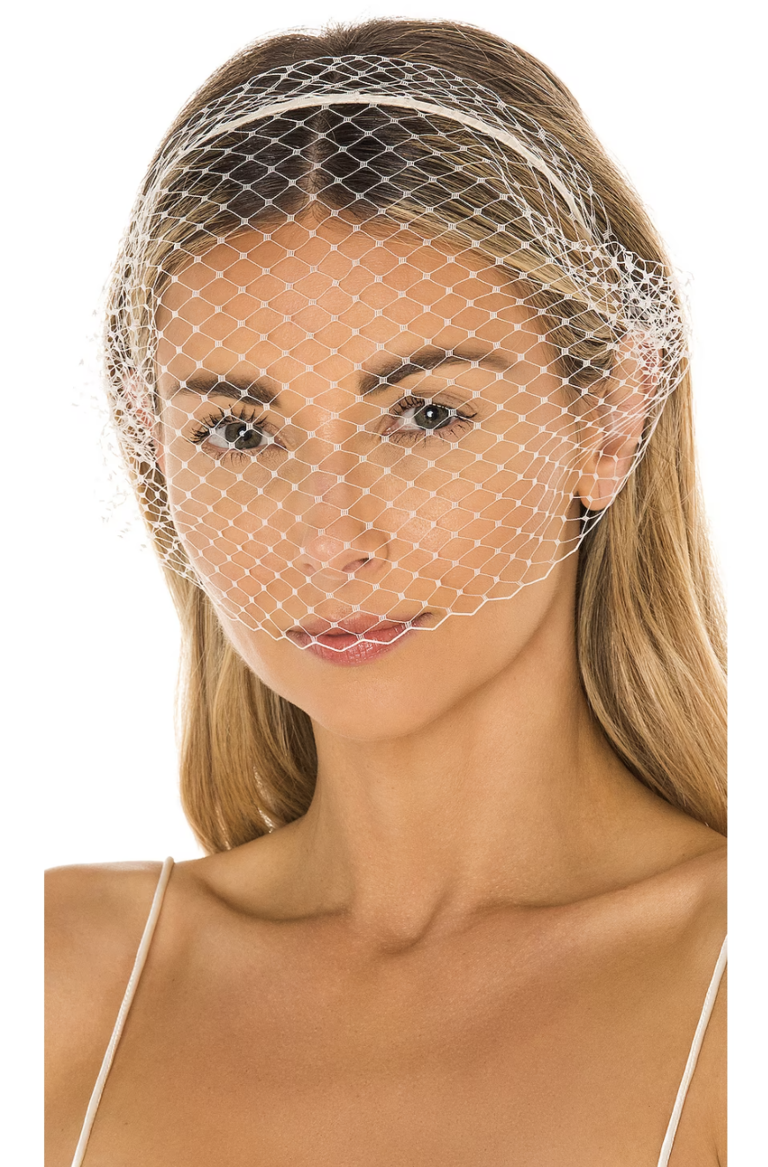 This birdcage veil is attached to a delicate silk-lined headband, making it especially easy to take on and off if you so choose. It comes in both a bridal cream color or black, for the edgy brides out there.
LuciaStofej Bridal Birdcage Veil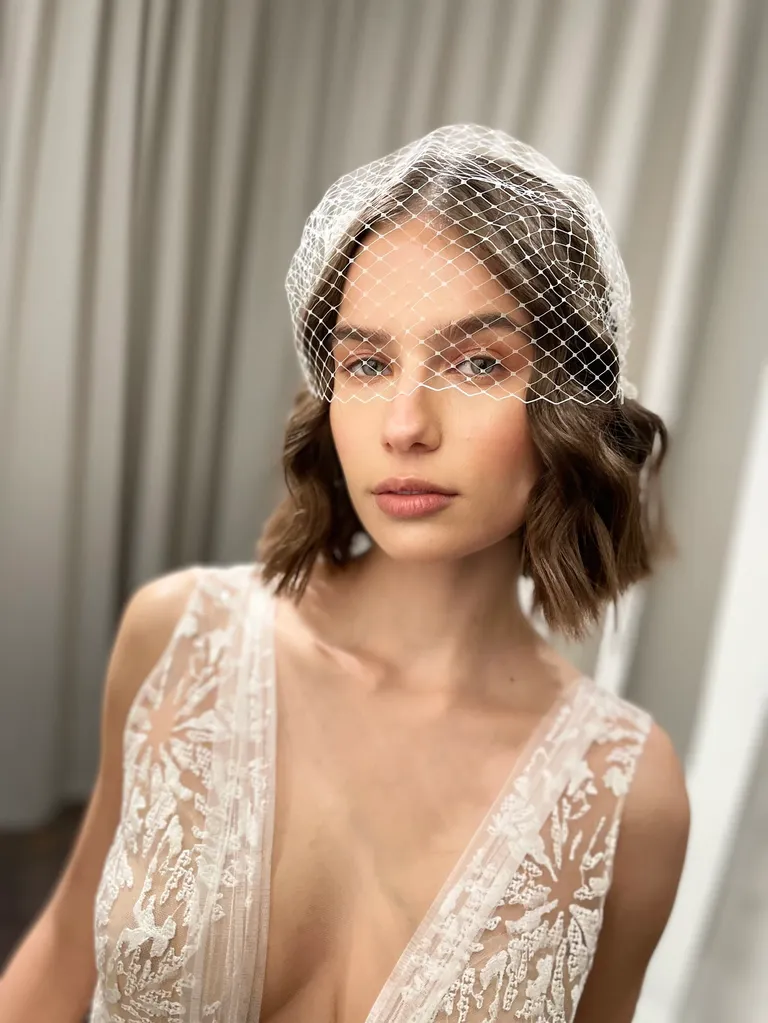 This classic birdcage is the perfect accessory for any retro bride. Pair it with a bold red lip for extra punch.
Twigs & Honey Marolize Birdcage Veil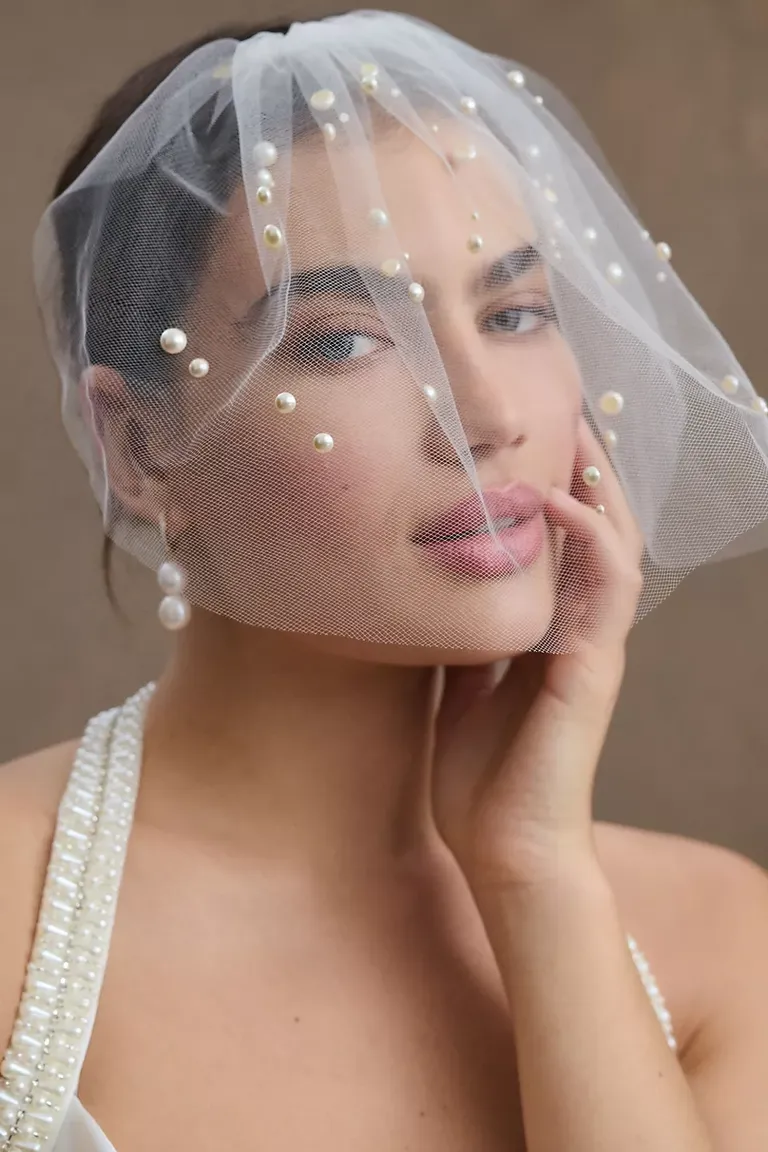 Pearlcore lovers, we see you. The timeless style is given a fresh, modern update with delicate tulle adorned with pearl embellishments. Consider it timeless with a twist.
Monrowe Boater Hat With Veil Hat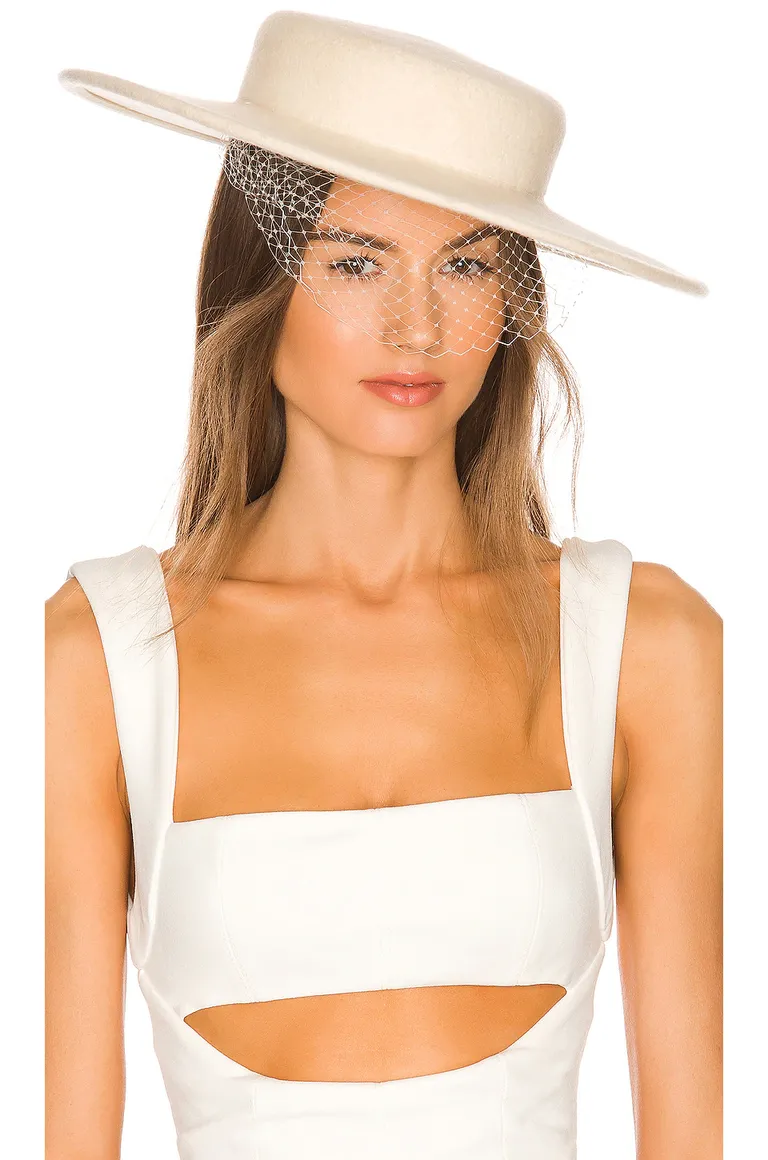 This birdcage-hat combo practically screams "Elizabeth James" and we couldn't be more obsessed. This one is perfect for any bride looking for a standout accessory.
Twigs & Honey Double Layer Full Tulle Birdcage Veil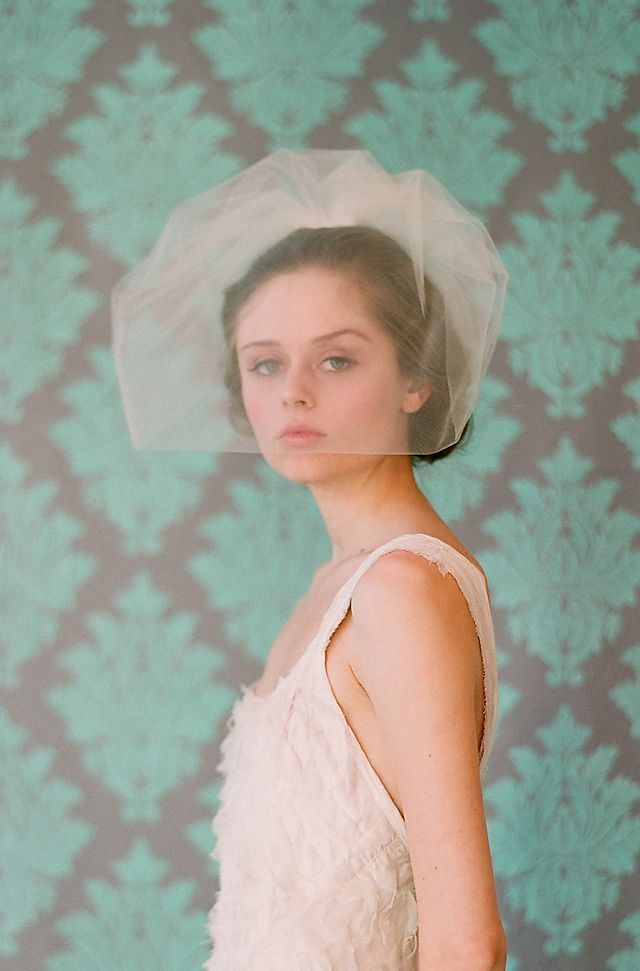 This tulle birdcage brings the drama with two layers for sky-high volume. Plus, it comes in white, ivory and blush. As Dolly Parton says, the higher the hair, the closer to God, and in this case, we agree.
Eugenia Kim Halsey Embellished Fishnet and Satin Headband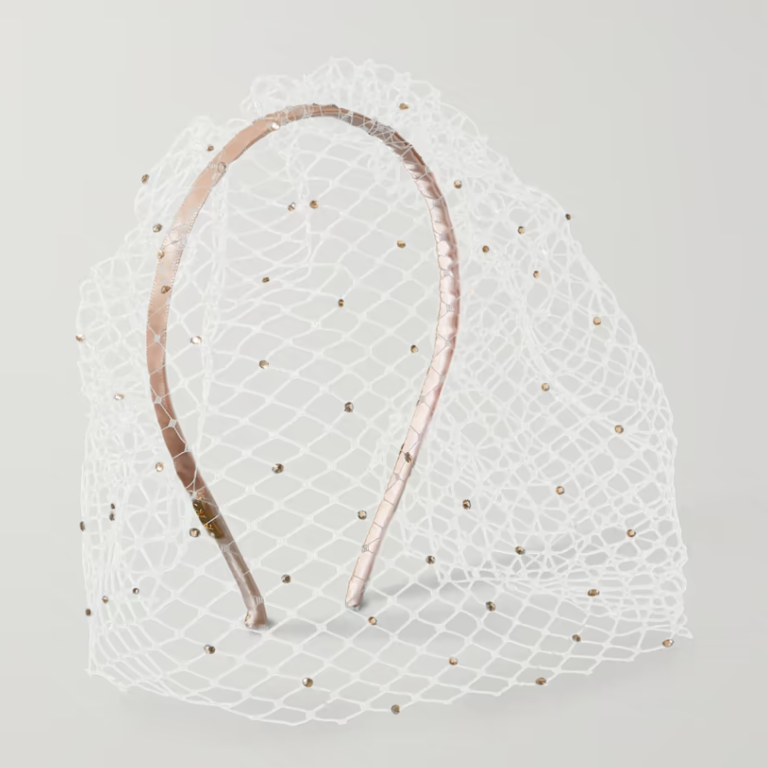 This blush satin headband is given a retro twist with the addition of a delicately embellished birdcage. Gold-toned crystals catch the light with every turn, so pair it with gold bridal jewelry for a cohesive look.
Twigs & Honey Silona Birdcage Veil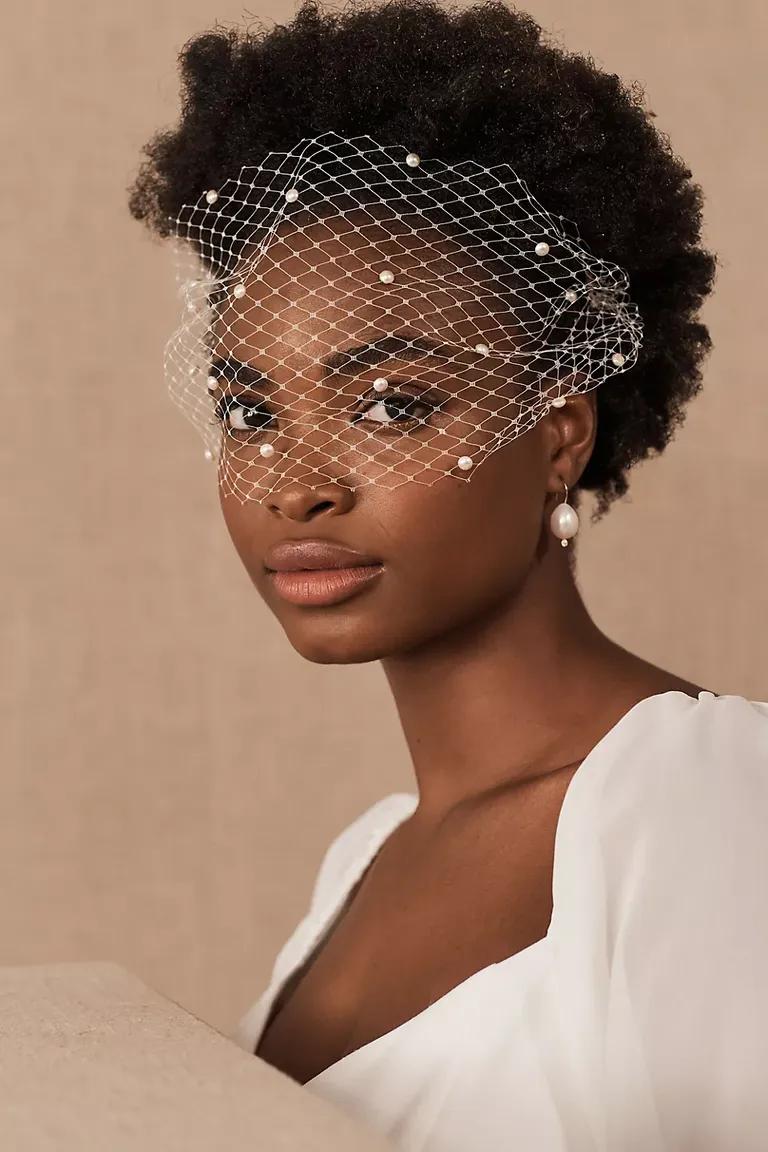 This ivory birdcage is classic vintage style at its best. It fastens to the hair with a comb and is made of delicate netting adorned with Swarovski pearls.
Gaios Allie Headband with Birdcage Veil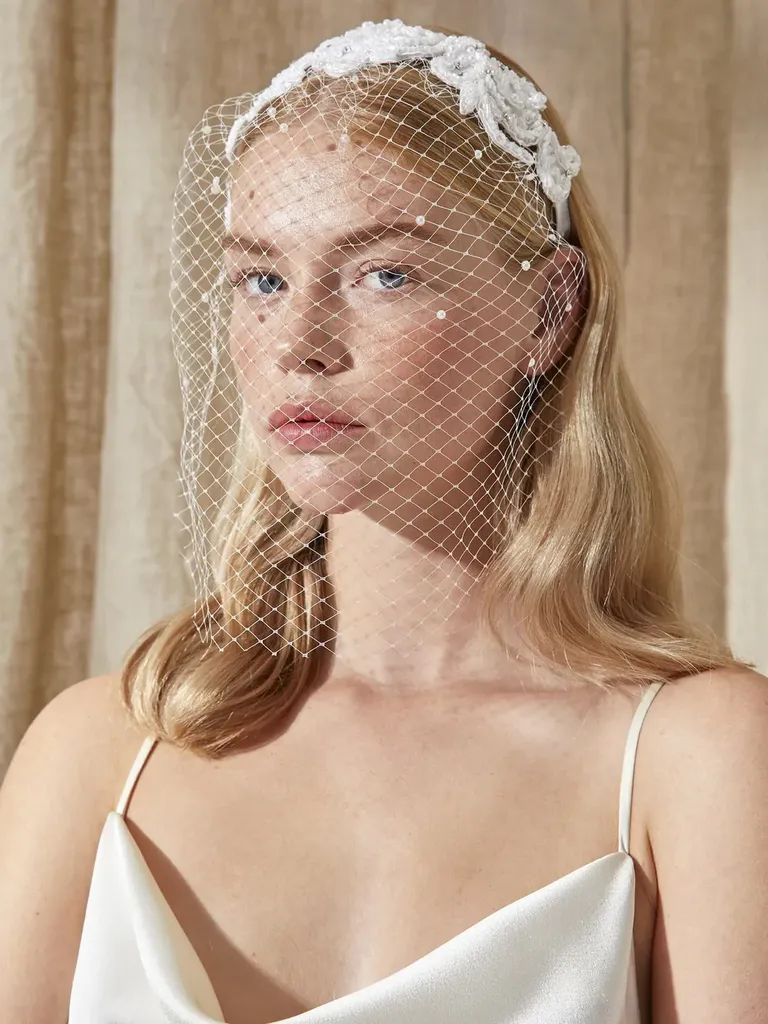 This glamorous veil features a pearl-embellished floral headband and retro netting dotted in pearls. If you're looking to up the ante with your bridal hair accessory, this one's for you.
EmbroiderykingStudio Bridal Birdcage Veil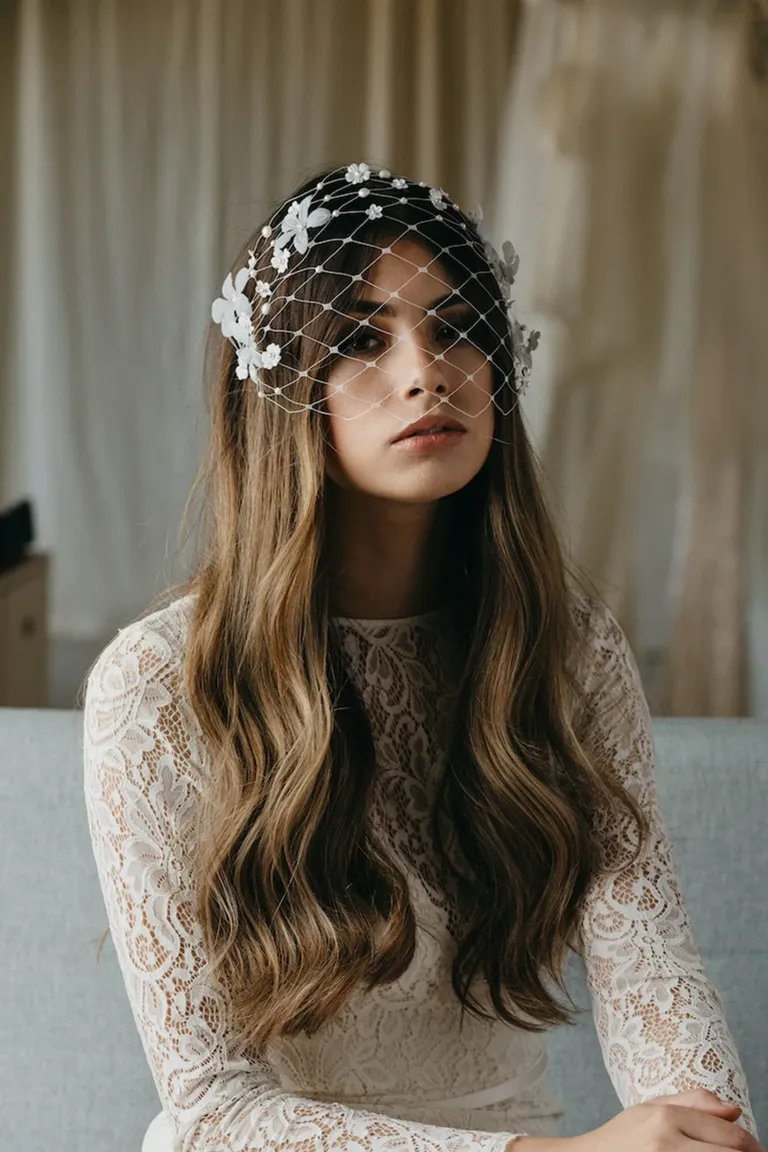 Chic flowers and beading make this birdcage a standout. It's the perfect addition to a wedding dress with floral applique!
Tessa Kim ​​Mini Sparkle Birdcage Veil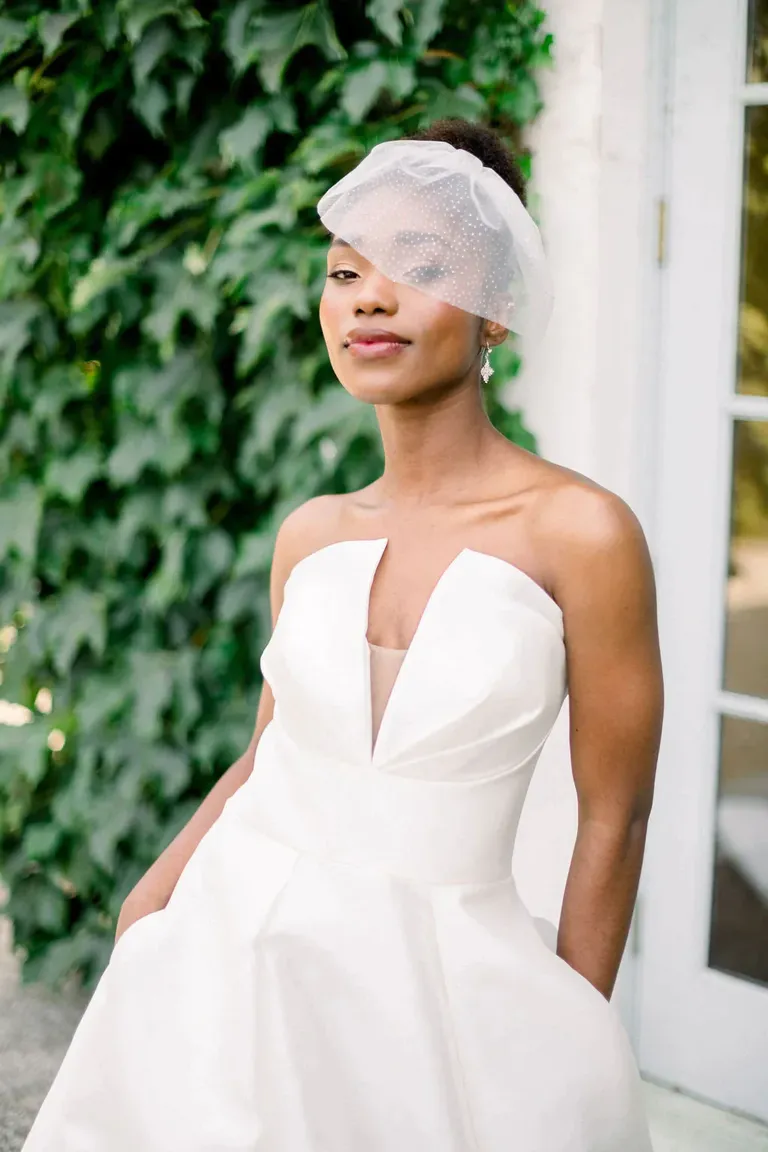 Another Tessa Kim favorite, this sparkly tulle rendition adds a touch of elegance to any wedding ensemble. I can almost hear the Bridgerton soundtrack now.
EleganceByKate Gold or Silver Birdcage Veil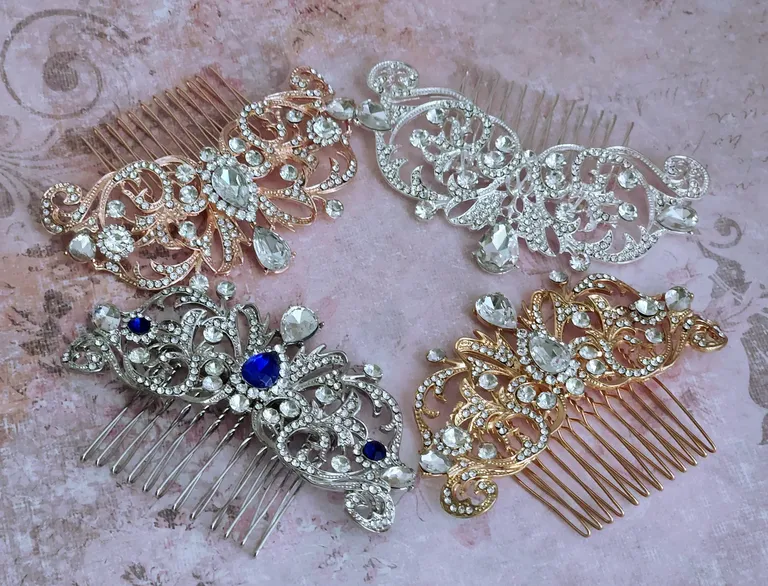 This elegant birdcage serves double duty. The jeweled comb is detachable from the veil, making it perfect for any bride who wants to change up her look from the ceremony to the reception.
Gigi Burris Bandanna Veiling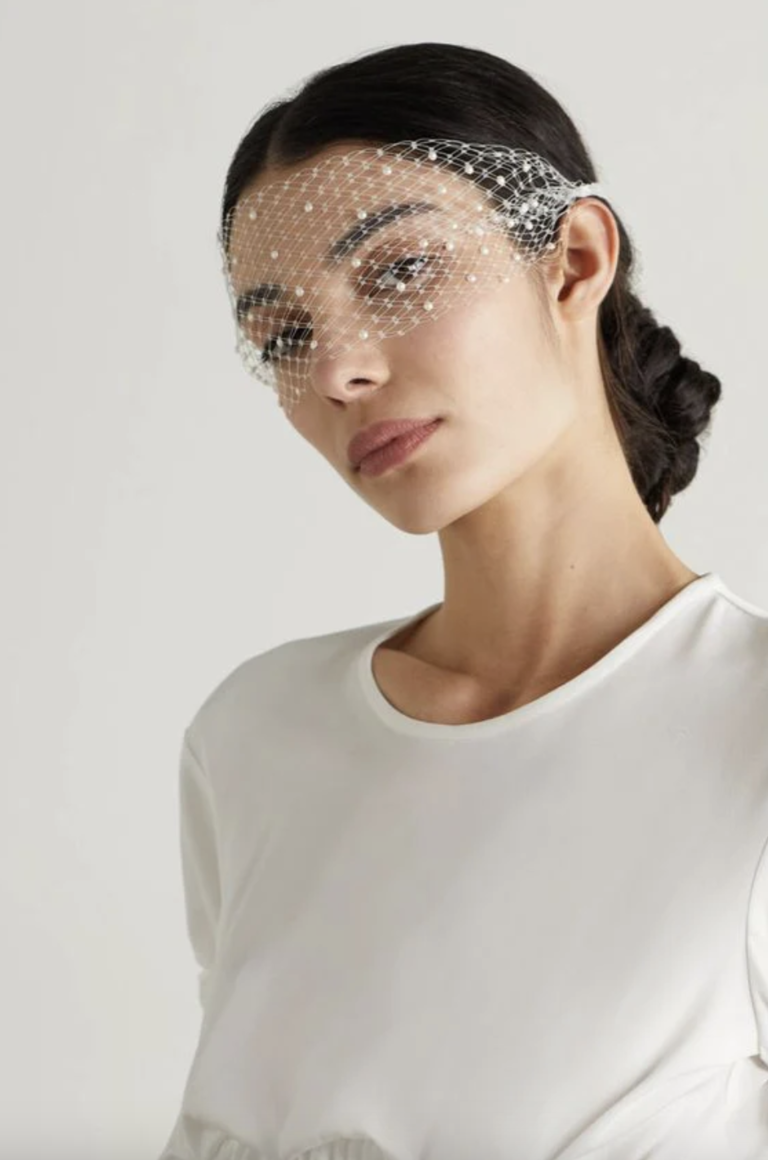 The designer states it perfectly: This style is "for the cool girl bride searching for something sleek." This modern birdcage can be worn across the eyes like a bandana or tied over the hair like a headband. It also comes in nude and embellished options.
Twigs & Honey Pearl-Adorned Birdcage Veil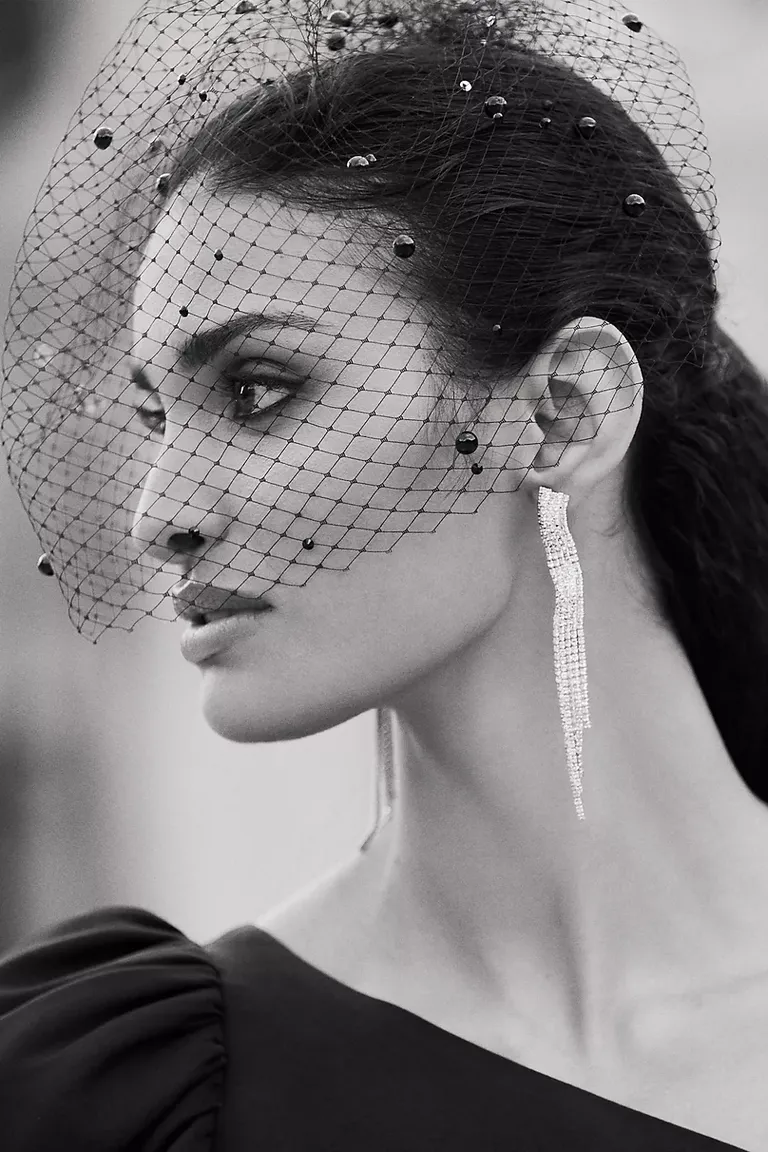 Non-traditional brides will love the sleek midnight hue of this pearl-adorned birdcage. Pair it with a black moto jacket or black gown to really master the edgy bridal look.
Tessa Kim Chiffon Floral Tulle Birdcage Veil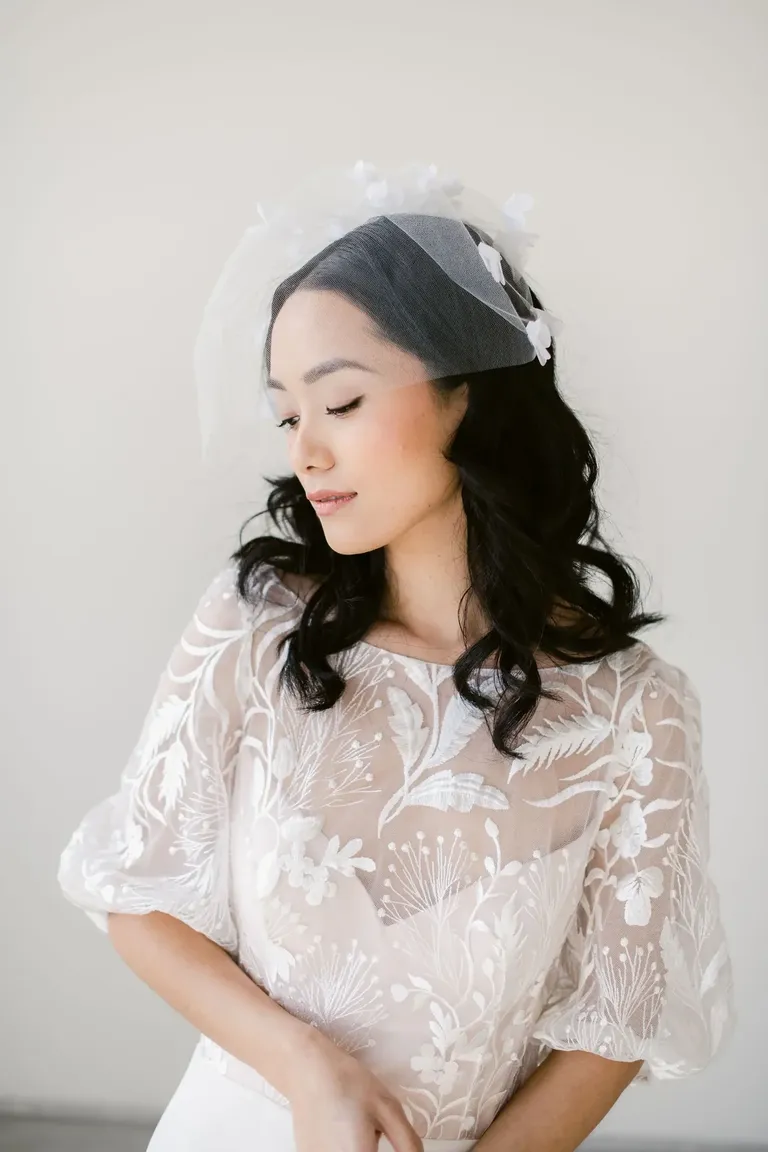 Dreamy chiffon makes for a softer spin on the classic birdcage veil. Hand-sewn chiffon petals and soft illusion tulle come together in this romantic, delicate look. Even better, this veil allows you to customize the color, length and comb color of the veil!
Gigi Burris Butterfly Veil Headband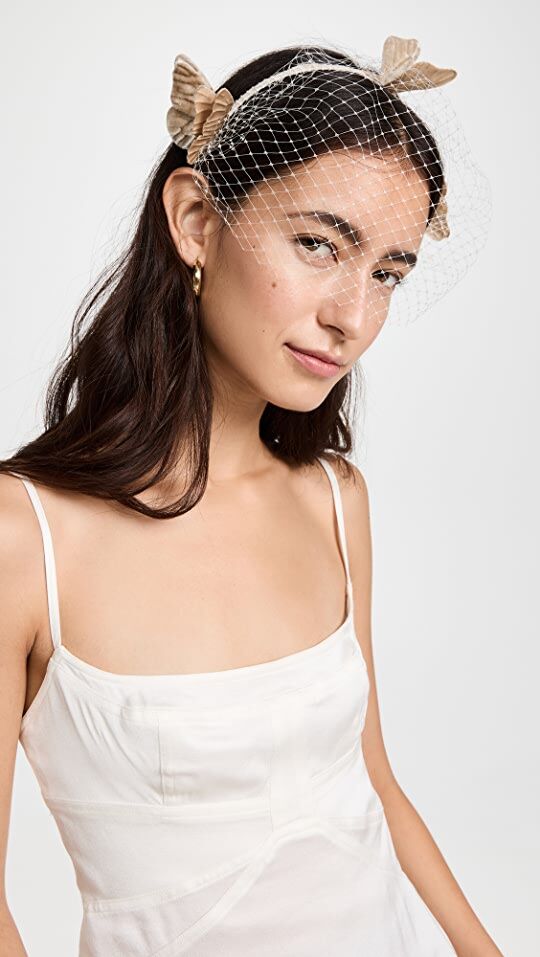 Velvet butterflies make for an unexpected, but welcome addition to this birdcage headband. It's the perfect balance of vintage meets ethereal style.
David's Bridal Gathered Fabric Headband with Tulle Blusher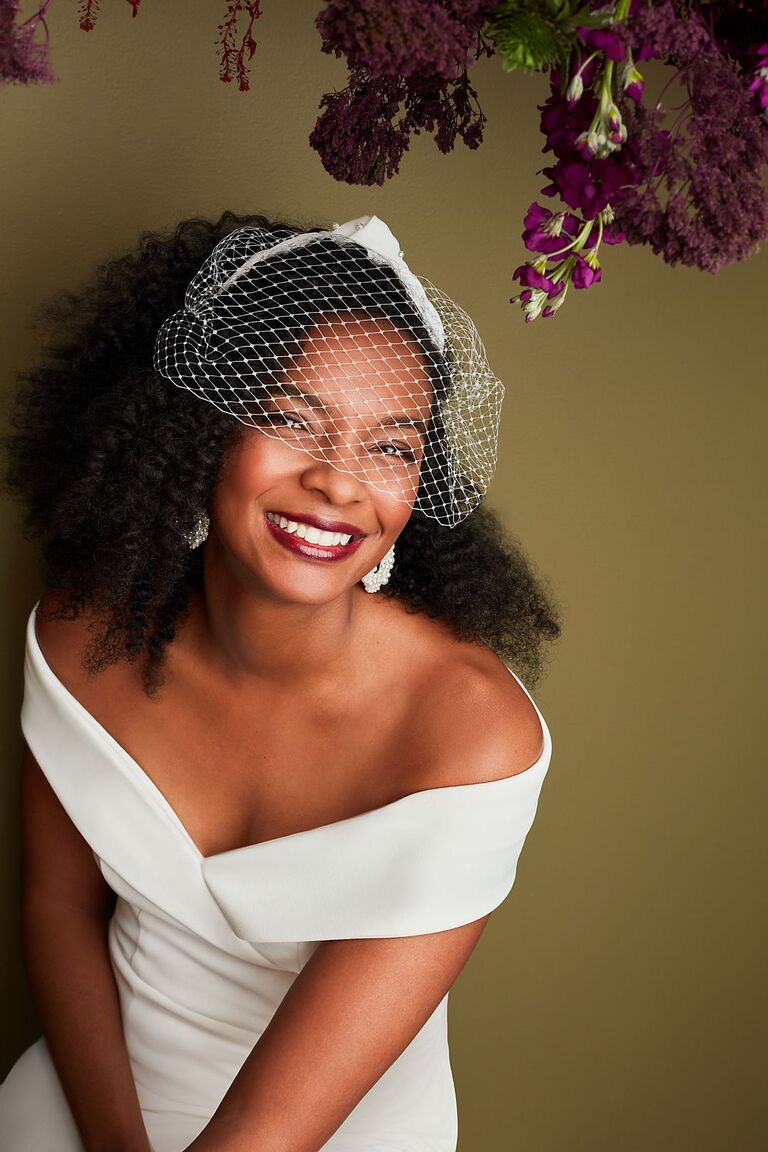 The knotted headband trend can even make its way into your wedding wardrobe! This one has a birdcage dotted with tiny pearls affixed to it. We even think it would make a great bachelorette party accessory.
Twigs & Honey Scallop French Lace Birdcage Veil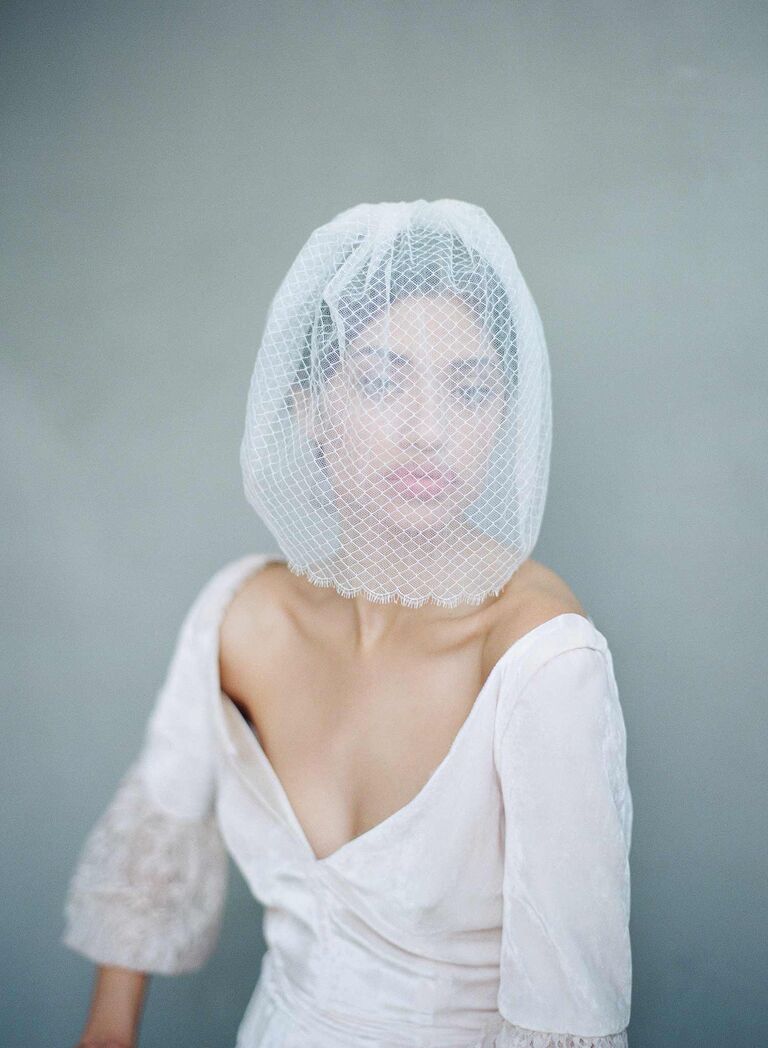 An updated version of their bestseller, this Twigs & Honey veil is made of a unique diamond-shaped lace with a sweet eyelash scalloped edge. It's sewn to a gold comb and can be worn in front of the face or behind the head as a mini sixties-inspired veil.