The (Fascinating) History of Fascinators & 12 Styles You Can Buy Now
Steal this look from across the pond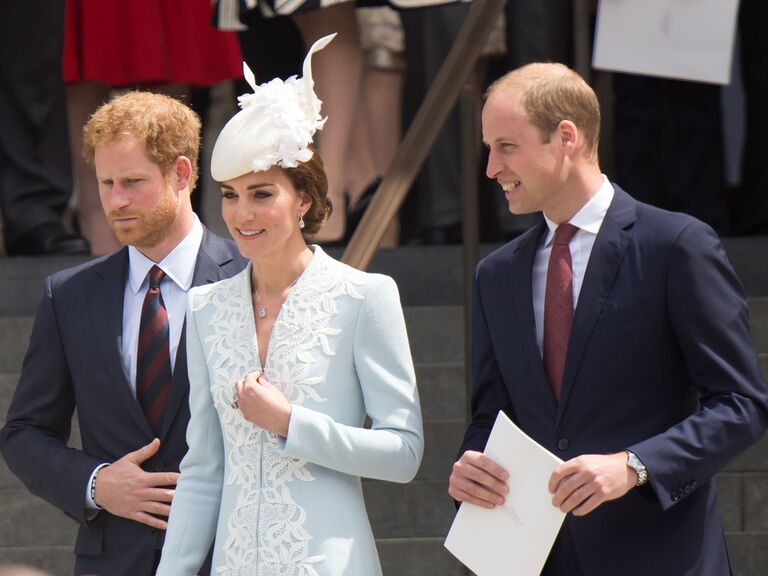 Mr. Pics/Shutterstock
We have included third party products to help you navigate and enjoy life's biggest moments. Purchases made through links on this page may earn us a commission.
With royal weddings, fans come to see the gowns but many stay for the fascinator. This British headpiece is iconic thanks to princess Beatrice and Eugenie's bold Philip Treacy looks at the nuptials of Prince William to Kate Middleton and Prince Harry to Meghan Markle. But many don't know the real fascinator history.
What is a fascinator?
From Princess Diana to Kate Middleton, there's one thing this high-society British women have in common: the tendency to rock this specific style of headwear on special occasions. The term fascinator refers to mini hats that adorns the head of high-society events from the Kentucky Derby to the royal ascot.
Although these statement headdresses aren't particularly functional as they have no brim, these cocktail hats certainly stand out with over-the-top designs.
Since the 16th century, it's been customary in Europe for Christian women to wear head covers for formal occasions. From this, Marie Antoinette popularized using ostrich feathers in your hair and from there, fashionable hairpieces emerged.
While the 1920s flapper accessories were all about cloche hats with feathers on one side and pearls, scaled-down doll hats dominated the fashion scene by the 1940s. But the fascinators that we know today didn't emerge until the 20th century. "In the 19th and 20th centuries, fascinators were light knitted headpieces, but the modern fascinator ... really became popular in the 1980s and '90s," Suzanne Cotton, the fashion design chair at Columbus College of Art and Design, told Good Morning America.
These fascinators first exploded into fashion history with the help of British milliners Philip Treacy and Stephen Jones. The renowned hat designer quickly swept influential women, like Princess Diana, off their feet and have been in high-demand ever since. Inspired by small cocktail hats from the 1960s, fascinators can be both avant-garde and ostentatious.
"Originally, fascinators were smaller, with little decorations," Cotton added. "But in the William and Kate years, fascinators became an over-the-top accessory. I definitely think they've evolved from being a small, pretty thing like a little piece of netting with a flower to being these very over-the-top fashion statements."
For the Bride
These hair accessories don't have to be for wedding guests only. Instead of a veil, consider opting for a statement piece that would make William and Kate proud to complete your bridal hairstyle.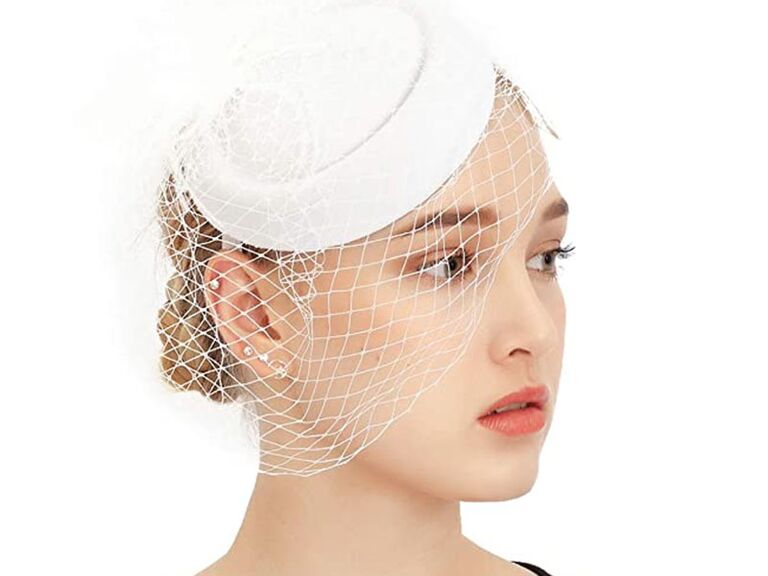 This mesh pillbox hat with feather accents screams high-society sophistication. Plus, it comes with a removable headband and clip for versatility when securing it depending on your hairstyle.
FELIZHOUSE fascinator hats mesh, $11, Amazon.com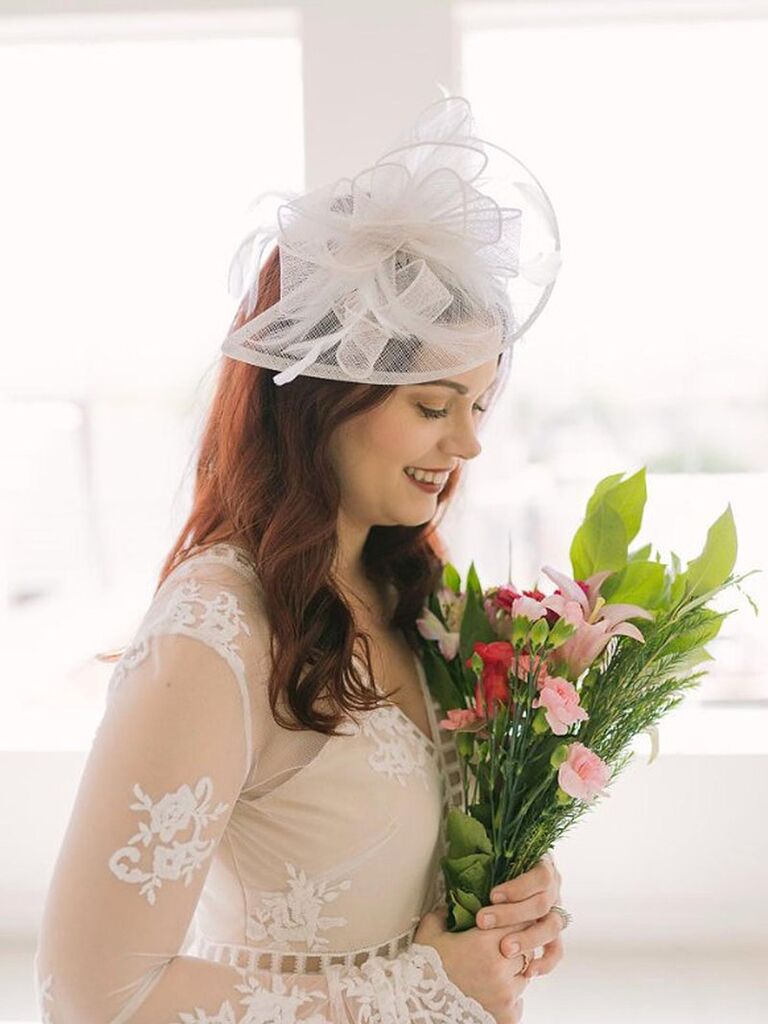 You'll not only be thrilled with how light this feather and bow fascinator feels as you walk down the aisle but also with how the airy whimsical design brings your entire wedding style together.
TheHatHive white fascinator, The Kenni, $47, Etsy.com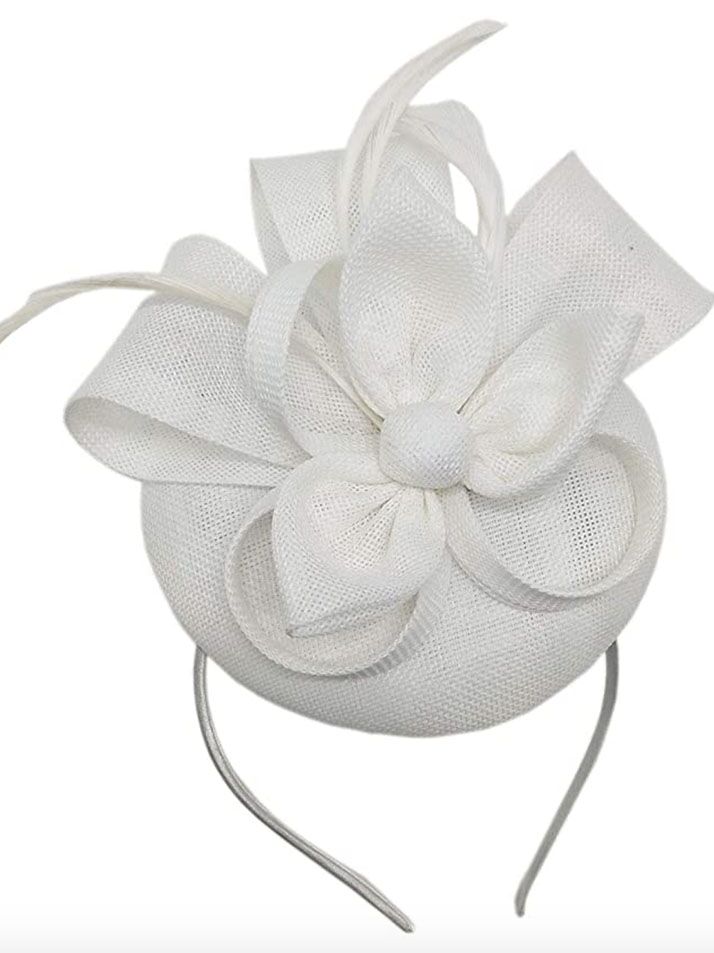 It's a toss-up who would love this vintage-inspired fascinator more: Kate Middleton or Jackie Kennedy. The white headpiece with flower detail is both lightweight and effortless for a sophisticated bridal look.
Biruil fascinators hat for women, $12, Amazon.com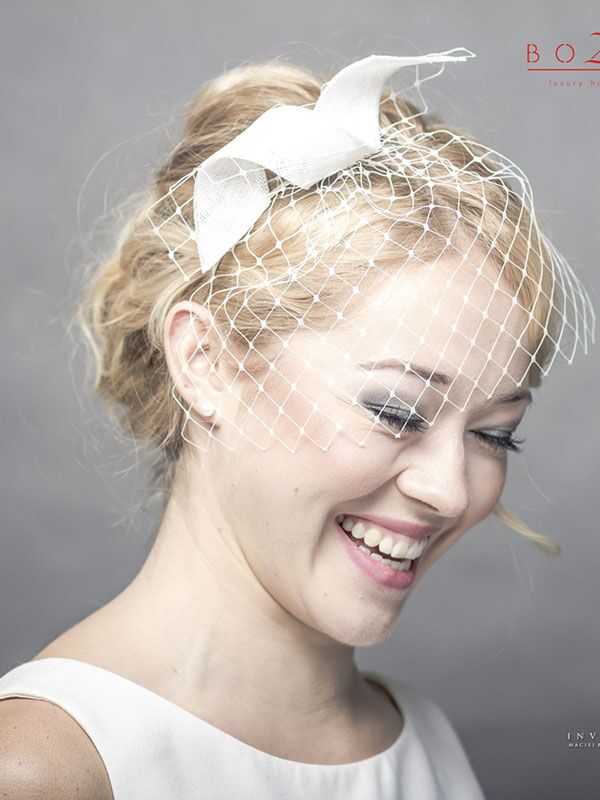 The perfect blend of vintage-inspiration with a modern twist, this delicate veil fascinator is both understated yet unforgettable. This handmade headpiece was designed with a minimalist aesthetic that feels both nontraditional and classic.
BoZkaLuxuryHandmade modern curly wedding fascinator, $81, Etsy.com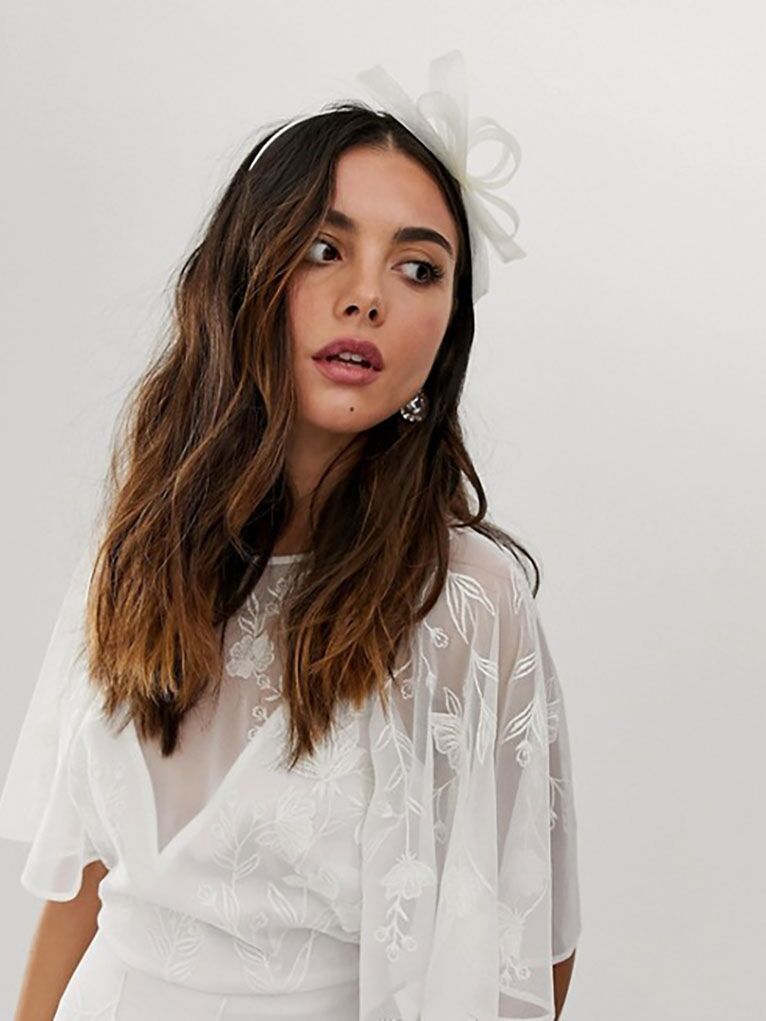 Whether you're looking for something for one of your bridal events or to enhance your wedding gown, this airy tulle headband is stunning. The airy cream bow sits off center without overpowering your hairstyle.
ASOS simple hair fascinator headband in cream, $16, Asos.com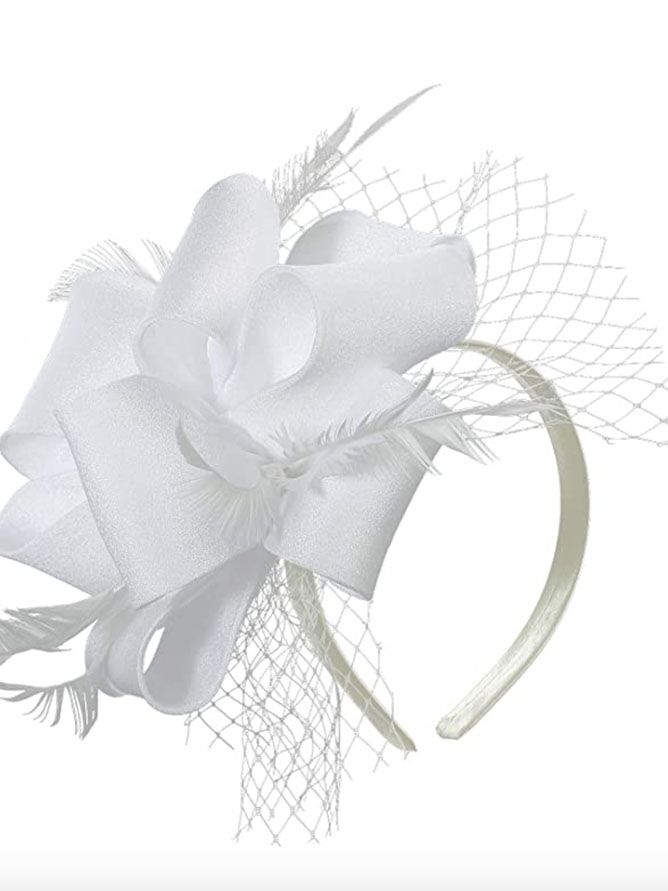 Brides can wear this white bridal fascinator one of two ways: either as a headband or with an exchangeable clip. From the feather details to the the veil-inspired overlay, this satin statement headpiece is bold and beautiful.
Myjoyday fascinators for women, $13, Amazon.com
For Wedding Guests
Wedding attendees can transform a typical outfit into a wow-worthy look with the addition of one simple accessory: a Duchess of Cambridge-inspired fascinator.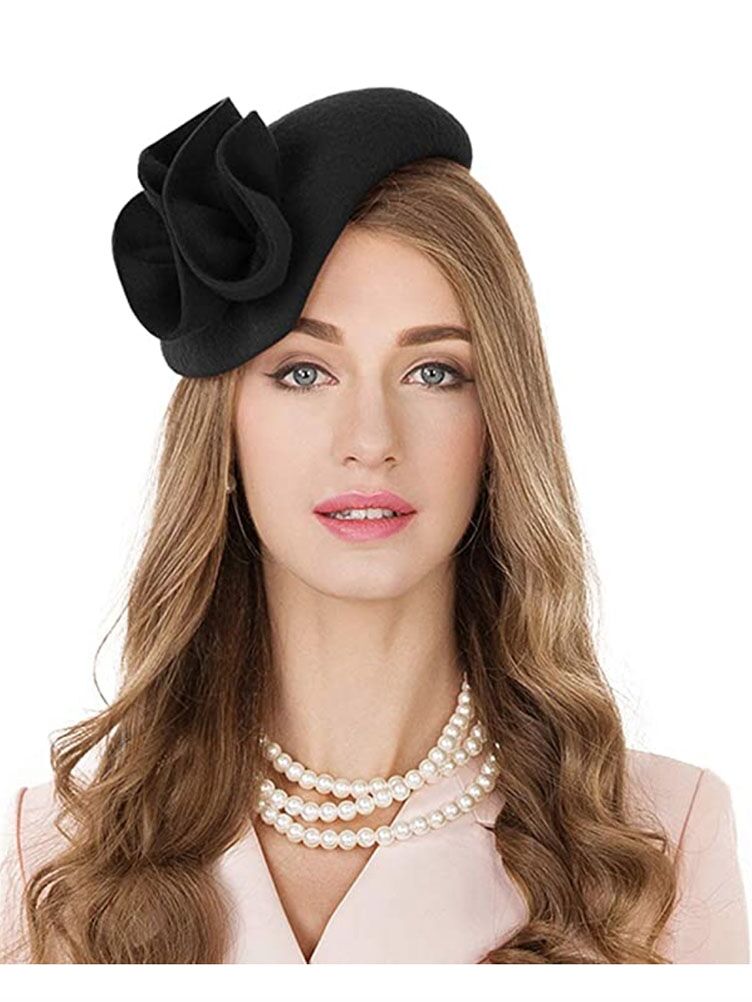 This wool pillbox hair decoration screams Victoria Beckham elegance. The sleek tilt hat comes in a variety of styles to complement your look with a pop of British flair.
F FADVES flower women's dress fascinator, $40, Amazon.com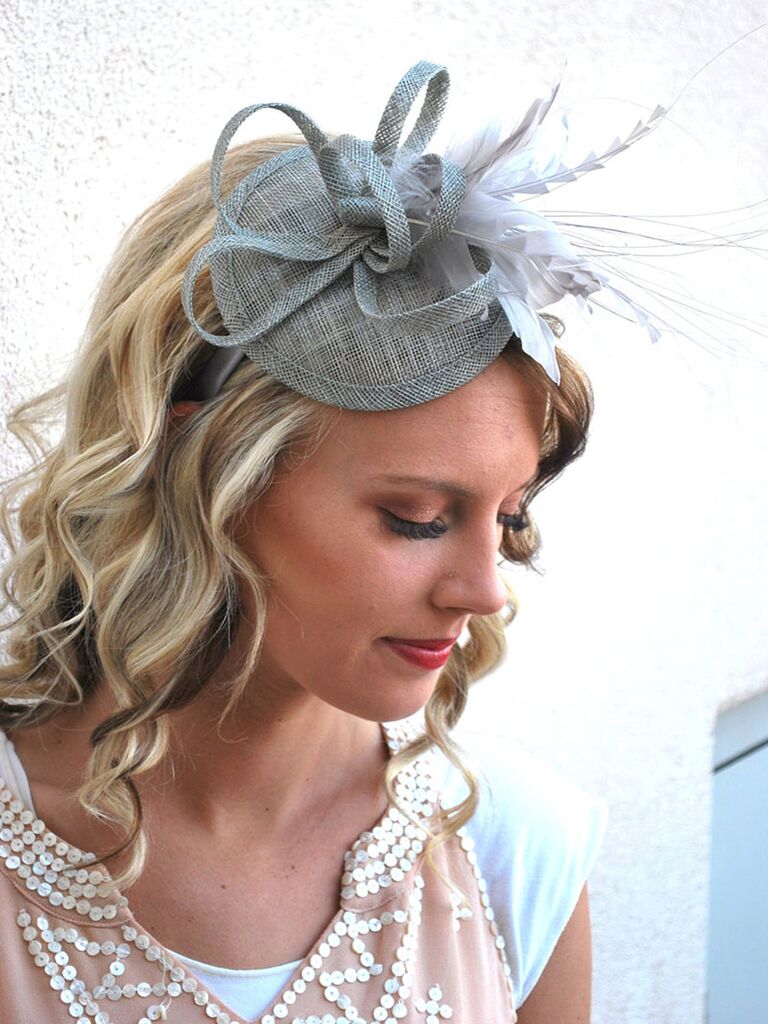 Whether you're hitting the races, a garden wedding, or high tea, you can't go wrong with this refined headpiece. Plus, there's even matching mommy and me pieces available for tiny fashionistas on the guest list.
TheHatHive gray fascinator, $47, Etsy.com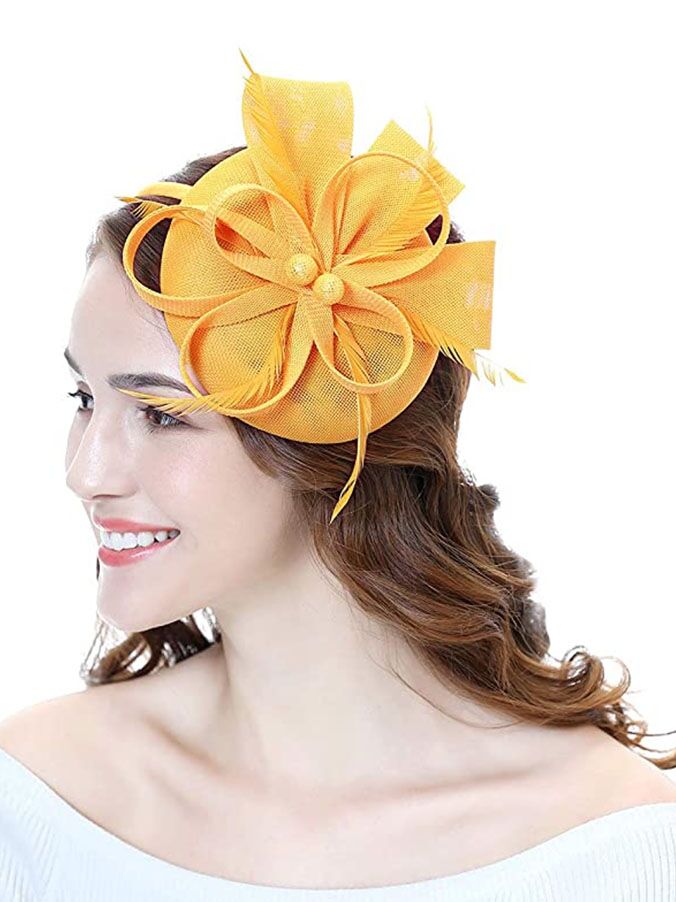 Have some fun with your cocktail attire and opt to complete your like with a headpiece worthy of horse racing. This joyful feather fascinator feels both delicate and fresh without a designer millinery's price tag.
YFWFASH feather fascinators for women, $14, Amazon.com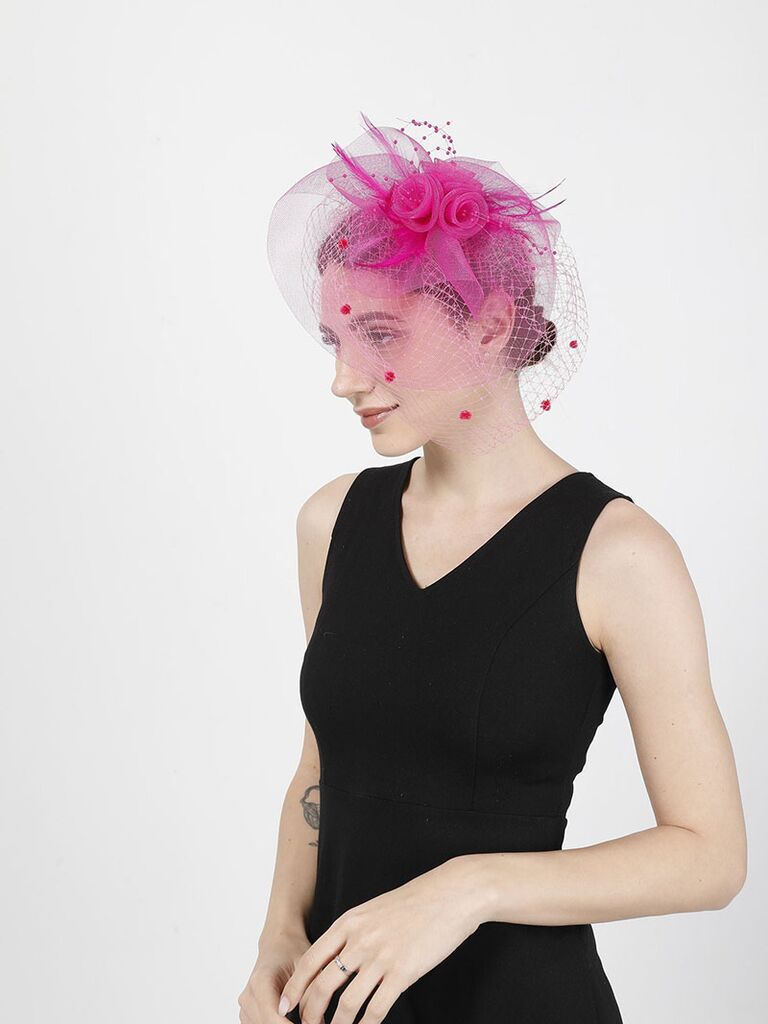 As an alternative to a traditional hat, check out this chic feather and rose fascinator. The pale peach hue is perfect for warm weather and enhances the soft style.
Flydreamfeathers fascinator hat for women tea party wedding, $13, Etsy.com
Despite the example Princess Eugenie and other royals have set, you don't need an over-the-top head covering to make a fashion statement. This simple headband is understated yet timeless for a polished look.
ASOS simple hair fascinator headband, $16, Asos.com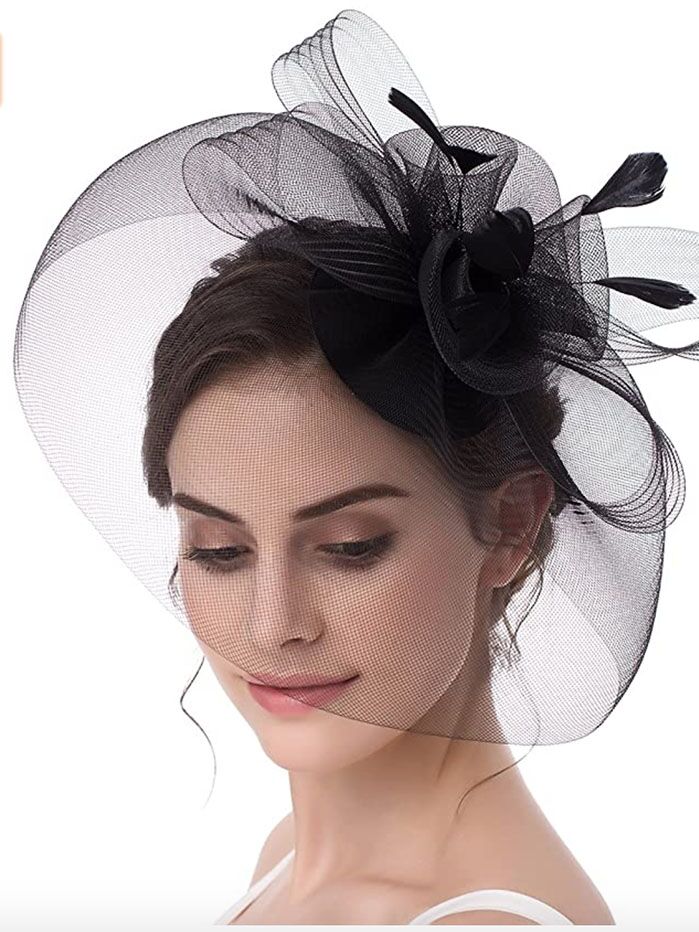 Have some fun at your next party with this broad gauze brim fascinator. Complete with feather details, this black cocktail hat would have Marie Antoinette's milliner swooning.
Abaowedding feather fascinator, $14, Amazon.com