5 Online Invitation Sites We Love
Thinking about going the e-vite route? Here's where the etiquette stands.
by Andrea fowler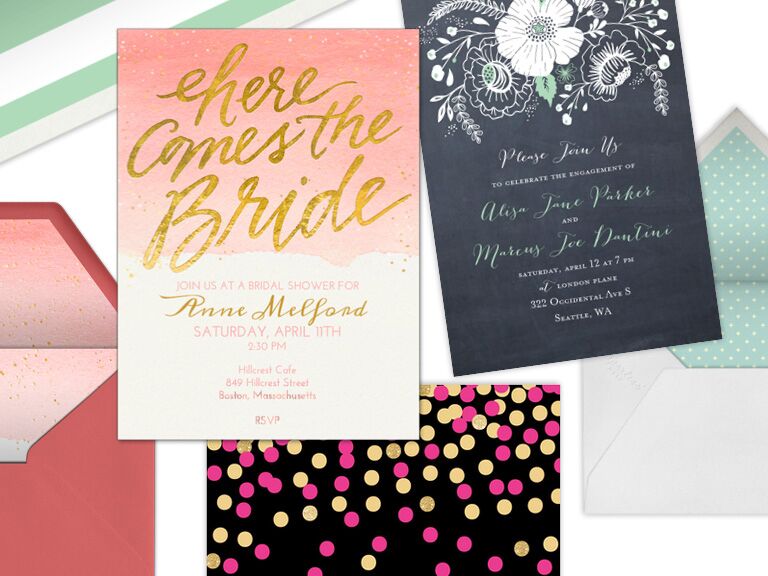 Email invites are gaining in popularity (eco-friendly, affordable) and slowly rewriting invitation etiquette. We stand by snail mail, especially for the big stuff like the wedding ceremony and reception invitations. But when it comes to party invites, like for an engagement soiree, bachelorette bash or even rehearsal dinner, we can get on board with email, especially if it's really pretty. We've rounded up 5 online invitation vendors that get our stamp of approval.