How to Word Your Save-the-Dates
You may not have much room for words on your wedding save-the-date. Here's how to keep it simple.
by The Knot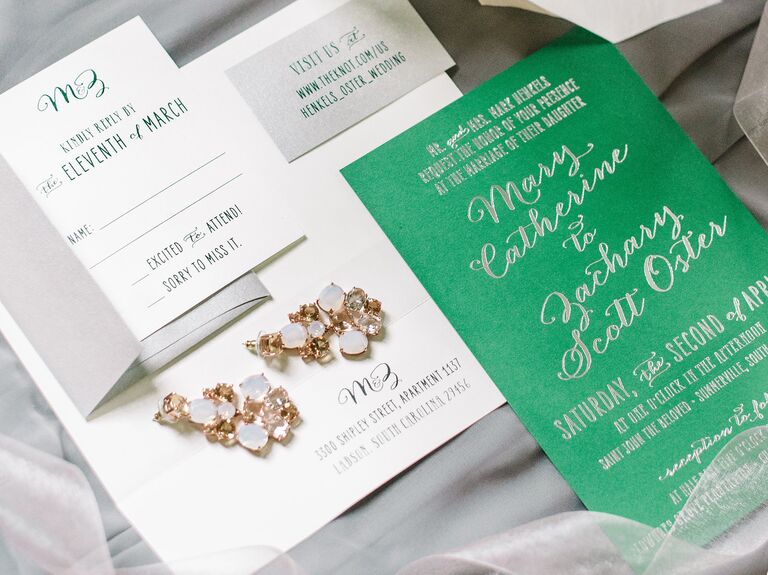 AARON & JILLIAN PHOTOGRAPHY
The wedding save-the-date serves as a heads-up that there's a formal invitation on the way with all the event details, so the wording doesn't have to be anything too fancy. Something like "Save the Date: [your names] are tying the knot on [your wedding date] in [the city where you'll marry]" is sufficient. This way, guests know what to expect, and they can request time off work and plan travel. 
Some couples include a short poem, favorite quote or a photo from the engagement shoot if there's room. This is the time to be less formal, so feel free to get creative. Just make sure that everyone who gets this card will definitely be on your final wedding guest list: Once you tell someone to save your wedding date, there's no turning back. Be sure to include "formal invitation to follow" at the bottom of your save-the-date card and guests will know there's more to come. Here are a few examples of how people announce their wedding:
Formal Notice
Jack and James
are getting married on
July 5, 2019
San Francisco, California
Formal invitation to follow
Fun & Flirty
He proposed ... she said, "yes!"
Jack + Jill
will tie the knot
July 5, 2019
Chicago, Illinois
Formal invitation to follow
Totally Carefree
We're taking the plunge!
Hope you'll be there to celebrate.
Jennifer & Julie
say "I do"
July 5, 2019
Nantucket Island
Formal invitation to follow

Looking for the perfect stationery? Start here.