9 Fun Drinking Games For Couples to Play (Responsibly, OFC)
Cheers to love with these couple's drinking games.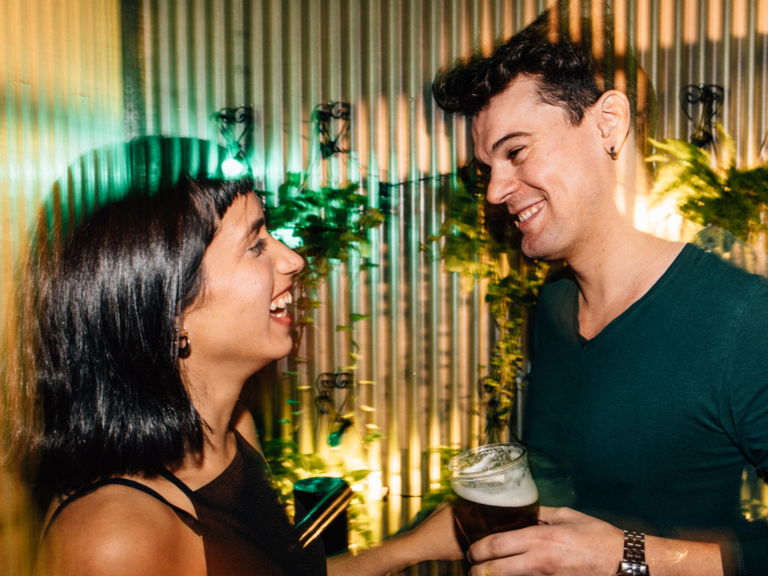 We have included third party products to help you navigate and enjoy life's biggest moments. Purchases made through links on this page may earn us a commission.
Sipping on a cocktail, beer or glass of red wine with your favorite person can certainly be fun all its own. But add in the excitement of a drinking game and you can take that bonding time to a whole new level. As a bonus, many drinking games for couples incorporate clever ways to get to know each other better or tap into your creative prowess.
Looking for a couples drinking game that you can bust open on your next date night together? We've rounded up an assortment ranging from lighthearted card games to spicy drinking games that'll turn up the heat.
Editor's Note: Imbibing is an adult pastime that each party should want to actively partake in. Drink responsibility, make sure both parties are on the same page and have fun. Want to go alcohol-free instead? Learn more about sober dating here.
Drunk in Love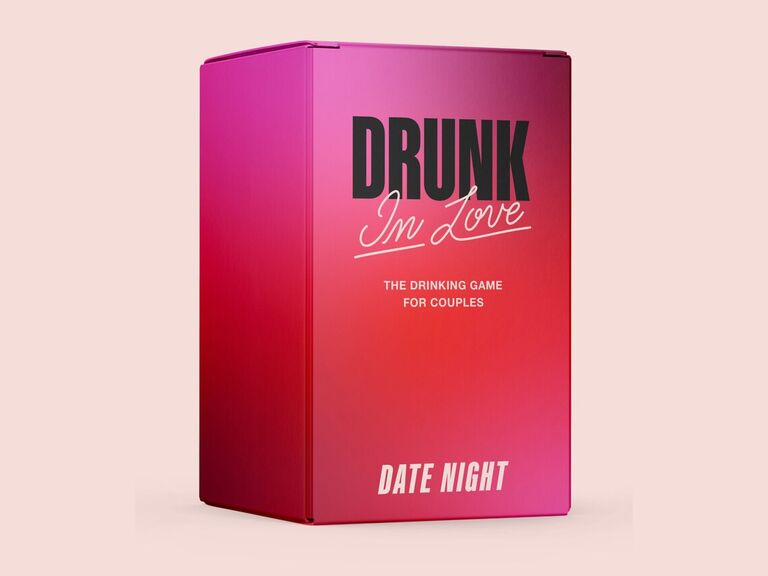 Ready to get real personal with your honey? The premise of this drinking card game for couples is simple enough—answer a steamy question or take a sip—but it's bound to bring you two even closer together. Set the mood with a flickering candle and your favorite snacks, then get to work on the 47 steamy questions and 27 deep questions included in the deck.
Do or Drink, Win or Hydrate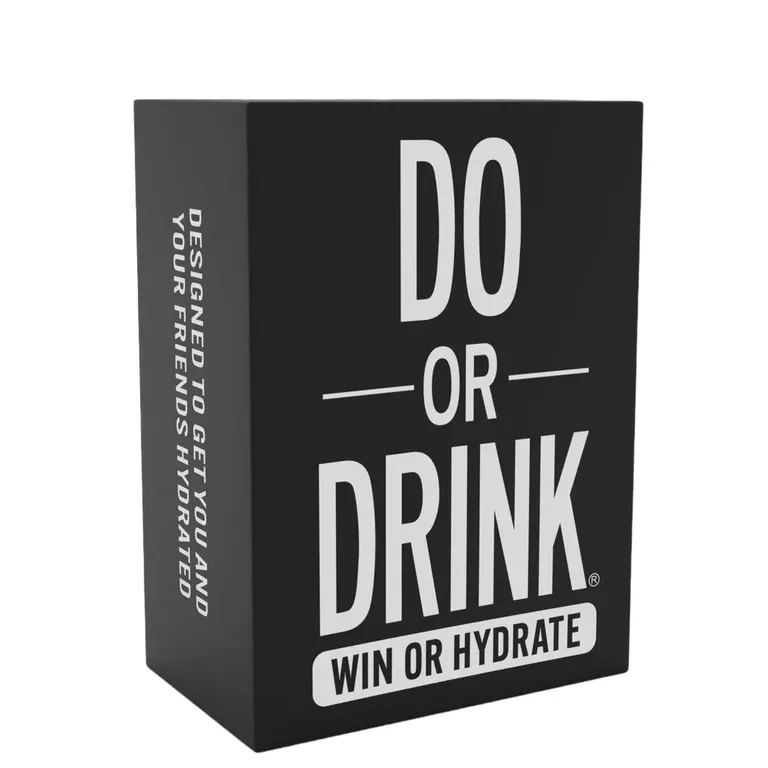 This fun drinking game for couples and groups has a similar premise—but instead of just talking, it involves "insane challenges" that are bound to spice things up. Simply take turns picking from the 350-card deck, then either complete the dare or drink. Whoever has the most points at the end is the winner, so consider coming up with a prize ahead of time for the champion.
Do Or Drink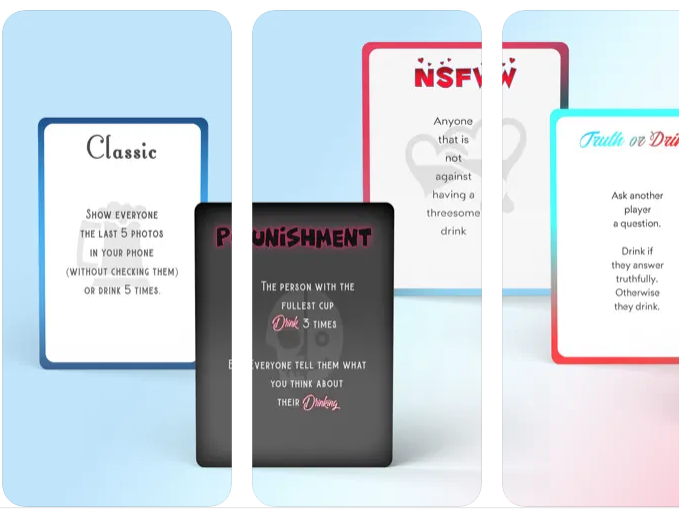 This one's very similar to the card game above, only you can play via a smartphone and the app has a few different variations of card games to choose from. For example, there's the straightforward "Truth or Drink" category, as well as a "Classic Cards" game and even a NSWF verison.
Beer Bowling Drinking Game Set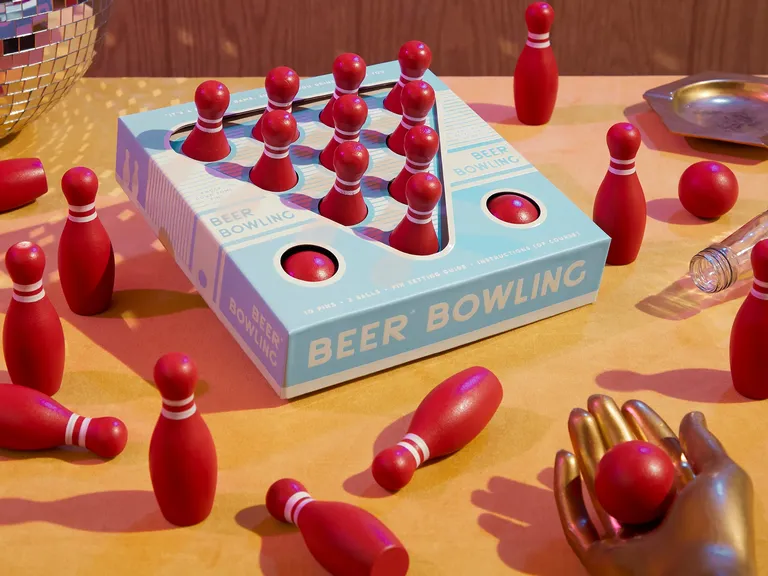 If you prefer a light activity to go along with your spirited sips, try this beer bowling drinking game for couples—and groups! It comes with weighted MDF pins and balls that are durable (but not so heavy they'll destroy your house), as well instructions for three different ways to play depending on just how boozy you two wanna get.
Raunchier Together
On the prowl for a super spicy drinking game? Go ahead and pick up this "Raunchier Together" drinking game for couples, which promises to ignite the fire and build intimacy. It features over 150 games, dares and seriously juicy conversation starters, all with the goal of helping you connect through debauchery.
Spot the Lie
No purchases required for this simple couple's drinking game: All you need to do is pour your favorite bevvies and then take turns coming up with three statements about yourself—two true, one false. Your partner must be able to identify the lie. If they don't, then it's time for a sip. (Up the ante by requiring a shot if they get two or three incorrect guesses in a row!)
Strip or Drink Dice Game
Keen on playing a "dirty" drinking game? This simple option will definitely dial the heat to full blast. All you need is a pair of dice (you can also use a phone app that "rolls dice") and some conviction. Take turns rolling the dice. If it's an odd number, then you drink. If it's an even number, you must remove a piece of clothing.
Trivial Drinking Trivia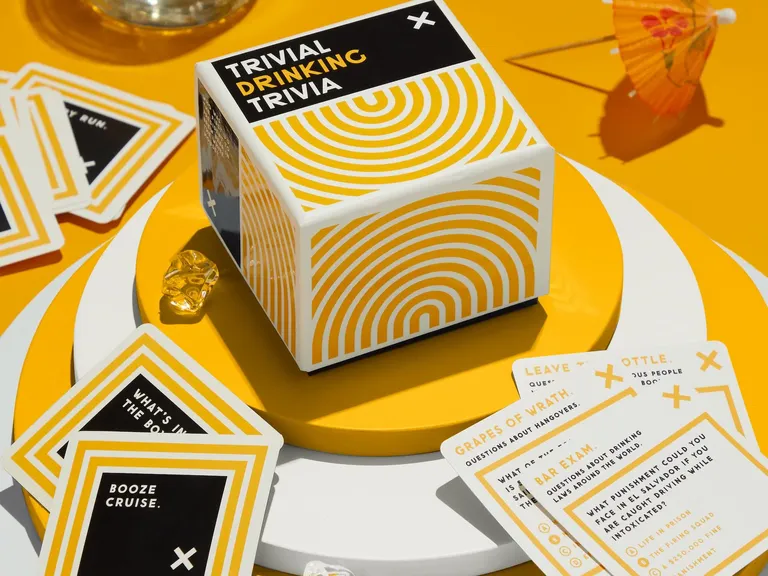 Calling all trivia nerds who love to imbibe! This simple drinking game for couples features fun and unexpected question categories (e.g. "Grapes of Wrath" is all about hangovers), as well as three different ways to play depending on just how good at trivia you are. At the end, you'll either be tipsy and humbled or impressed with yourself.
Doubles: Drinking Games for 2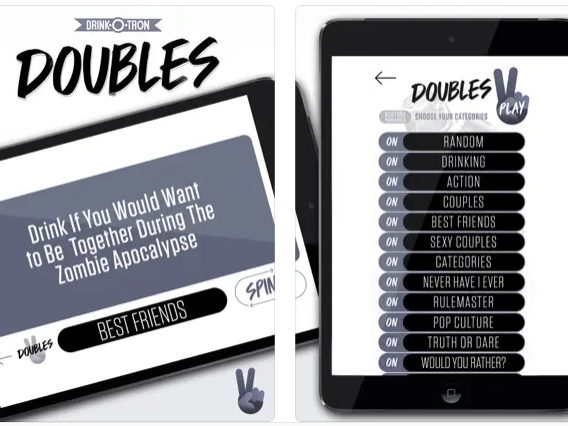 This drinking game for couples is app-based, which means all you need to do is download the app in order to get your game on. Intended for two players, the app asks questions like "Who can name the most Nicholas Cage movies to avoid drinking" and "Would you plan a heist with your SO or best friend?" (You have control over the categories.)