Your Engagement Ring Style, Based On Your Zodiac Sign
Look to the stars to find your perfect sparkler.
by Shelley Brown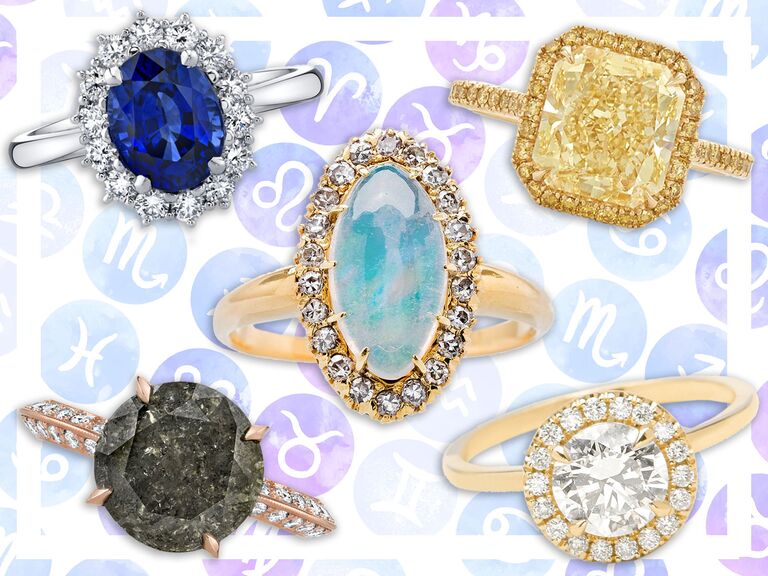 Your engagement ring is a huge investment, so it's important to find one that really feels like you. And while there's no shortage of sparkly inspiration out there, it can be overwhelming to narrow down all of the gorgeous options available. That's why we're turning to the cosmos to see what engagement ring fits you best based on where you fall on the astrology chart. Your engagement ring horoscope awaits. 
Virgo: August 23–September 22

Libra: September 23–October 22

Scorpio: October 23–November 21

Sagittarius: November 22–December 21

Capricorn: December 22–January 19

Aquarius: January 20–February 18

Pisces: February 19–March 20