Here's Exactly What to Do if You Lose Your Wedding Ring
Did you lose your wedding band in the ocean? In a park? In your yard? Don't worry—leave it to the experts at The Ring Finders to unearth it.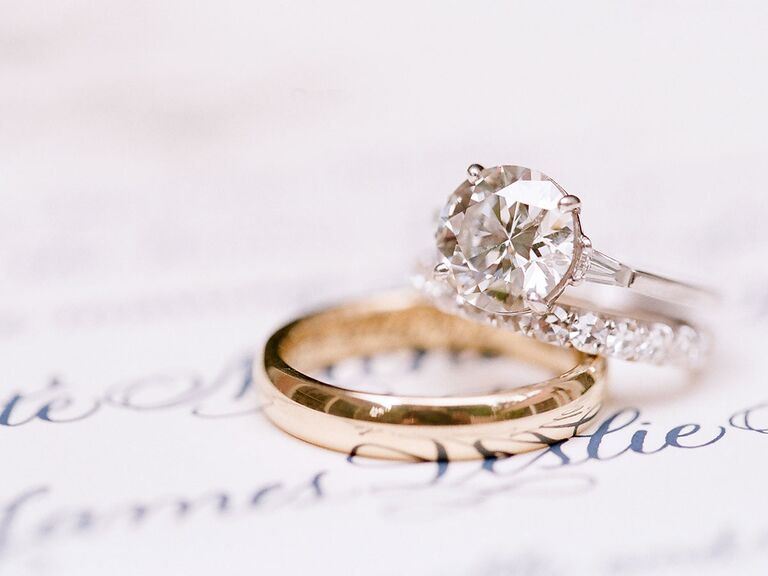 Carrie Patterson Photography
We've all read and heard horror stories about newlyweds losing their wedding bands on their honeymoons while surfing, or just doing everyday activities like walking in the park. And while hopefully yours never slips off unknowingly, there's a service to help you locate lost wedding rings that we found on Reddit. Unleafthekraken writes:
"As a newlywed dummy, I went in the ocean with my wedding band on, and immediately got hit by a wave which pulled it right off. Hugely disappointed but found out via a helpful email from Craigslist about the TheRingFinders. After calling and explaining my situation he showed up in 15 minutes, and found my ring in less than an hour in about a foot of water off shore (the tide had gone out at this point). He didn't ask for any money and refused my attempts to repay him monetarily, just asked that we spread the word about their service."
Sounds almost too good to be true, right? Well, it's apparently not: If you go to TheRingFinders.com, you can contact a Ring Finder (aka a metal detection specialist) in your area to expertly search the area you lost the band in. The success rate also seems high, and they'll help find any kind of jewelry or valuables.