Insurance 101: Every Type of Policy Engaged Couples Should Consider Before and After Marriage
Learn the ins and outs of insurance options before signing the dotted line.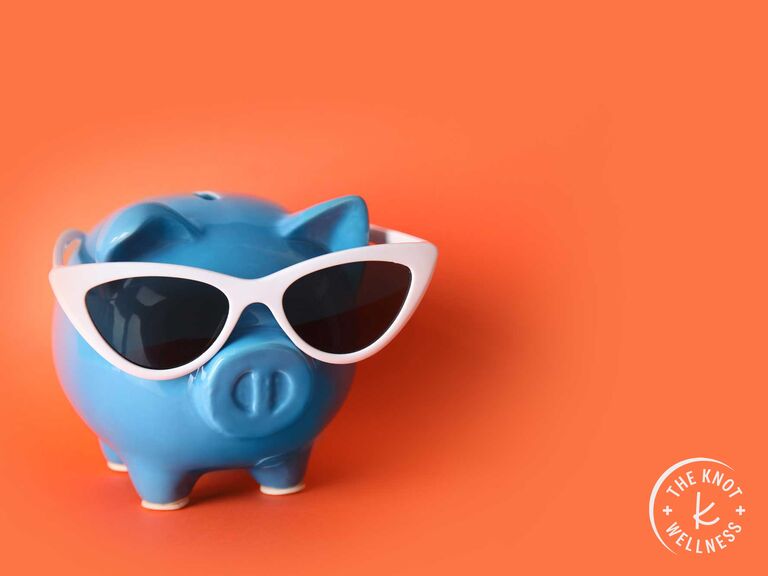 Shutterstock
Liability, risks and insurance aren't exactly the most alluring topics, but proactive preparation has been trending since the onset of the pandemic. Couples planning their weddings and honeymoons—even looking ahead to marriage—should understand the ins and outs of insurance policies.
"COVID-19 made it clear that there are risks involved in wedding planning that people often take for granted," says Michael Giusti, an analyst at InsuranceQuotes.com. "They are now looking to insurance to help shield themselves from many of those risks."
Here's the 101 on insurance while wedding planning, broken down by scenario. While it requires an investment up front, protection mitigates anxiety and risk in the longterm. The cost-benefit analysis of having insurance across situations proves to outweigh the initial dollars a couple puts down.
In This Article:
Insurance Policies to Consider While Wedding Planning
Ring Insurance
Perhaps the biggest jewelry purchases a couple will ever make, engagement and wedding rings require protection—after all, accidents happen. (Remember when a certain celeb heiress chucked her $2 million diamond into an ice bucket while partying in Miami?) Rings are considered personal property and are generally protected by your renters' or homeowner's policy.
However, most home and renters' policies will only cover $500 to $2,000 per bauble— paid only after the deductible is met, says Giusti. "When it comes to bigger rings, look for a separate insurance policy that only covers the jewelry. You can go with a specialized policy or get a rider through your primary homeowner's or renter's insurance."
Wedding Liability Insurance
Both couples and wedding professionals will remember 2020, a time when the term "force majeure" had its moment in our lexicon. Liability protects you if something goes wrong at the event. "For example, if a guest damages the venue, a waiter trips and falls, or the potato salad gives everyone food poisoning." While these less-than-optimal circumstances aren't exactly on your wedding day schedule (as planners can attest, things go wrong all the time), imbibing guests do require extra protection.
Wedding Cancellation Insurance
The other type of wedding insurance is related to canceled or postponed events. "Cancellation protects you if something prevents things from going the way you planned. For example, the venue closes and you have to reschedule or relocate, a hurricane prevents guests from attending or the mother of the bride gets food poisoning (hopefully not from the potato salad)," says Giusti. "The cancellation policy would help pay for nonrefundable deposits and ideally help you reschedule the event." Certain policies will also cover the cost of a vendor who's MIA or doesn't uphold their end of the contract. In a few instances there are even "change of heart" clauses that protect innocent parties if someone calls off the wedding.
Honeymoon Insurance
Directly correlated to the wedding boom is the sudden surge in honeymoons. But what happens in the event of last-minute airline cancellations or if a natural disaster upends plans? Honeymoon insurance is a specific kind of travel insurance that protects you if your trip is canceled or interrupted by something outside your control.
"It is meant to refund you for non-refundable deposits," elaborates Giusti. "Some policies also have a health coverage aspect that would pay if you drank the water abroad and had to see a doctor, or if you fell from a zipline. These policies only protect you from unforeseeable dangers. If someone gets cold feet [and cancels], the policy won't kick in. But let's say a hurricane hits your resort… your policy will protect you."
Insurance Policies to Consider for Everything Else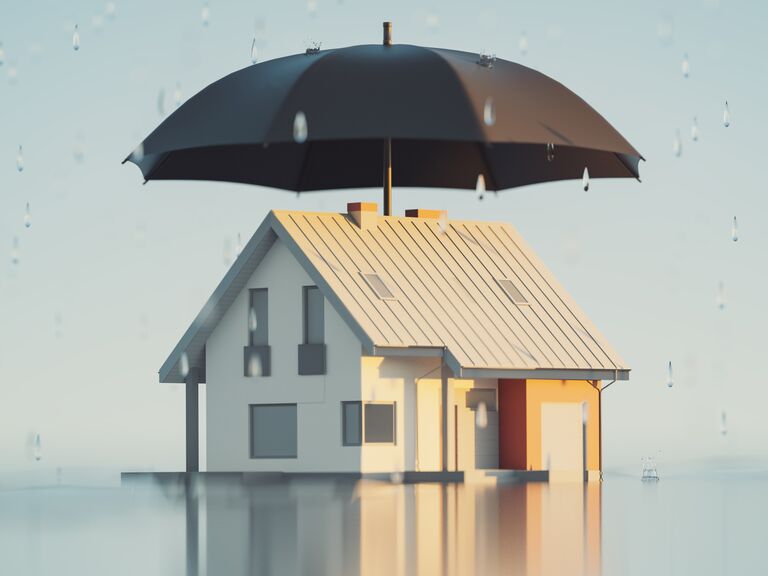 Homeowner's Insurance
Let's say you're newly married and ready to purchase your first home, likely one of the biggest purchases you'll make in a lifetime. For those merging lives, Giusti recommends updating your policy after the wedding. "In a very broad sense, your homeowner's or renter's policy protects your stuff. It protects your house in case it is damaged by something unexpected (like fire or weather, but not floods or earthquakes)," says Giusti. "It protects the things in your house if they are damaged or stolen–even when these items are outside your home in most cases."
Add any expensive wedding presents that should be specifically addressed too (think: collectibles, high-priced electronics, etc.). If you've just purchased your first home together, you'll want a standard homeowner's policy which protects your house and your things in case of unexpected damage (like fire or weather). "Some policies also protect you from intangible dangers, like defamation lawsuits and liability in the event someone claims you have caused damage to them," says Giusti.
Health Insurance
In sickness and in health, combining health insurance plans will save you money. "A wedding is considered a 'change-in-life event,' meaning once you're married, you're allowed (for a limited time) to make changes to your health insurance, even though it isn't open enrollment," says Giusti.
Shop each other's policies and decide if you want to keep both or drop one. "If one spouse has an especially generous employer-sponsored plan, signing up for that typically makes sense," says Giusti. But if you decide to drop, "watch out for surcharges tacked on by the employer if you forgo one policy for your spouse's otherwise less-expensive one."
Life Insurance
It's best to be prepared for the unthinkable. Add your spouse to your life insurance policy to ensure your benefits go to them if you die. If you don't have a life insurance policy yet, a new marriage is a time to reevaluate your insurance needs. "After you get married, adding your spouse to your life insurance policy is extremely important. First, it ensures that your policy benefits go to who you want if you die. And it's a good opportunity to make sure an old beneficiary isn't still on there," says Giusti. "Imagine how awkward it would be if you died but your life insurance accidentally went to your ex-husband because you forgot to take him off as beneficiary?"
If you don't have a life insurance policy just yet, qualifying life events, such as weddings, are when you should reevaluate your insurance needs. "Life insurance is there to help pay for your obligations after you die," he adds. "Without your income, how will your spouse cover your portion of the bills? Who would repay debts? Term life insurance policies are excellent tools to help plan for these obligations.
Auto Insurance
It's almost always more expensive to have two policies than one, so after the wedding, partner up. "In some cases, [marriage] may make the driver appear less risky to the insurer. For instance, married men tend to get lower rates than unmarried men," explains Giusti. "If you only have one car, add all licensed drivers to the policy."