30 Hip First Dance Wedding Songs
Go against the grain. Indulge your inner cool with a first dance wedding song that reflects the hip music you love.
by The Knot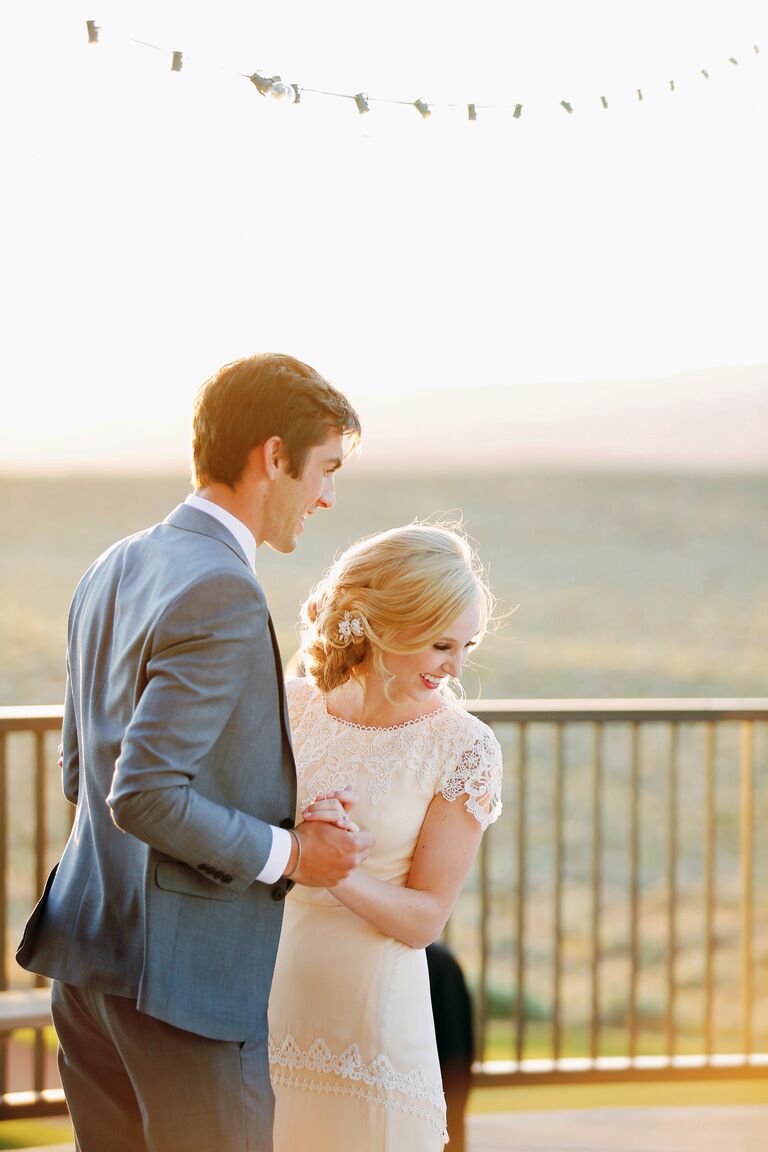 Is the hipster in you urging you toward tunes that are unique, creative, even cutting edge? Mom and Dad may have danced to Johnny Mathis on their wedding day, but that doesn't mean you two can't sway to a more modern beat. Scour forgotten mix CDs and your constantly updated iPod, and then check out our top 30 list.
1. "Alison" (Elvis Costello)
2. "All I Want Is You" (U2)
3. "As" (Stevie Wonder)
4. "Blood Of Eden" (Peter Gabriel)
5. "Crash" (Dave Matthews Band)
6. "Everything I Do" (Brandy)
7. "Forever in My Life" (Prince)
8. "Heroes" (David Bowie)
9. "Ice Cream" (Sarah MacLachlan)
10. "If I Was Your Girlfriend" (Prince)
11. "In Your Eyes" (Peter Gabriel)
12. "Iris" (Goo Goo Dolls)
13. "It Must Be Love" (Madness)
14. "Kiss Me" (Sixpence None The Richer)
15. "Kissing You" (from William Shakespeare's Romeo & Juliet)
16. "Love Song" (The Cure)
17. "Like Someone In Love" (Bjork)
18. "Luna" (Smashing Pumpkins)
19. "Night & Day" (U2)
20. "Nothing Compares To You" (Sinead O'Connor)
21. "She" (Elvis Costello)
22. "Somebody" (Depeche Mode)
23. "Stay By Me" (Annie Lennox)
24. "Tonight, Tonight" (Smashing Pumpkins)
25. "Waste" (Phish)
26. "Wild Horses" (The Sundays)
27. "Wild Is The Wind" (David Bowie)
28. "You Are The Everything" (R.E.M.)
29. "You're Just Too Good To Be True" (Lauryn Hill)
30. "You're The Best Thing" (Style Council)
SOURCE
New York City professional DJ Nicole Batchelor, who has spun for celebrity clients such as Steven Spielberg, Alec Baldwin, and President Clinton, helped us compile this list. To book her, contact [email protected]