How to Tell Your Mother-in-law She Can't Wear White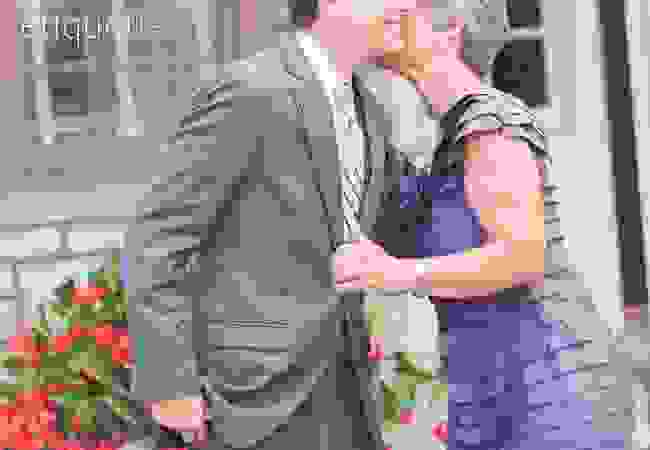 Emily Moseley Photography

It seems like one of those made up stories, but we hear it from real brides All. The. Time. Mother-in-laws and even mothers who announce that they've found the perfect dress for their child's wedding. The only catch? It's white. And no, the bride (or groom) hasn't asked female members of the wedding party to wear white.
If you have a comfortable, open relationship, you can obviously tell them to pick any other hue, from blue to beige, for their dress—but in these delicate parts of planning, it's rarely so simple. Here's how to set them straight without being offensive.
Bring in backup
It's totally acceptable to have someone else do your dirty work in this sticky situation. If you're working with a planner, she can talk to your MIL for you and tell her that in her professional opinion, this isn't really appropriate and will look weird in photos. Your photographer can also weigh in and say the same (just have him forward you an email that says "Please be sure none of your bridal party wears white to avoid you looking too similar in photos"). If you're not working with a planner, go shopping with your mother-in-law and have the salesperson be the gentle bearer of bad news.
Offer to help her shop
On that note, sometimes the desire to wear a certain item of clothing stems from general laziness or a reluctance to go shopping for something new. Something cost is a concern, and if she already has something in her closet, she'll want to wear it, no matter what color. If that's the case, simply offering to go on a mother-in-law/daughter-to-be shopping date can help you have more input in what she will wear. Chances are, you'll be able to find something you both love.
Show her the error of her ways
Telling someone what to do can seem pushy, but showing them what most mother-in-laws wear to a wedding can graciously dissuade them from their current dress decision. Grab a copy of The Knot (or download our Wedding Look Book app) and it'll be clear that in almost all cases, the only one wearing white is the bride—unless the couple wants to bend tradition with an all-white wedding party a la Solange Knowles (a chic, but not overly common, choice).
Ignore it
The thing is, if your mother-in-law wears white, it won't affect your wedding at all—unless, of course, you let it. If it's clear that her wearing white wasn't in your plan, she'll be the one looking out of place, not you. And trust us, nobody will mistake who is getting married. We can also promise you that this won't be the only annoying thing that happens during your planning process, or during your marriage. In the words of Elsa, Let It Go.
Want more? Right here!
> Etiquette – Family and Parents