How to Restyle Your Bridesmaid Dress After the Wedding
Give your bridesmaid dress some serious mileage after the wedding with these style tricks.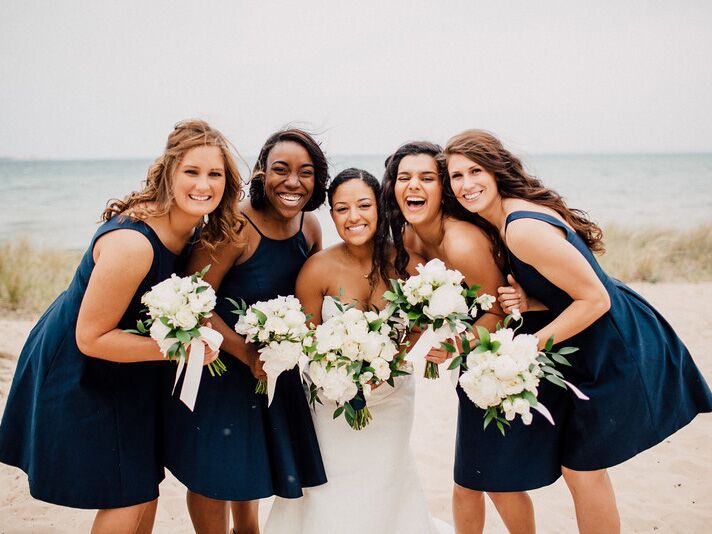 Jess Marie Photography
Even if the bride gives you a say in the bridesmaid dress decision, the one you end up wearing still might be more her style than yours (as in, you love bright colors, but the bride insists on slate gray; or you typically only wear black, but have to party in pastels for your best friend's day). Before you get rid of a bridesmaid dress or let it gather dust in your closet postwedding, check out these creative ways to make it last and make it "you."
Transform It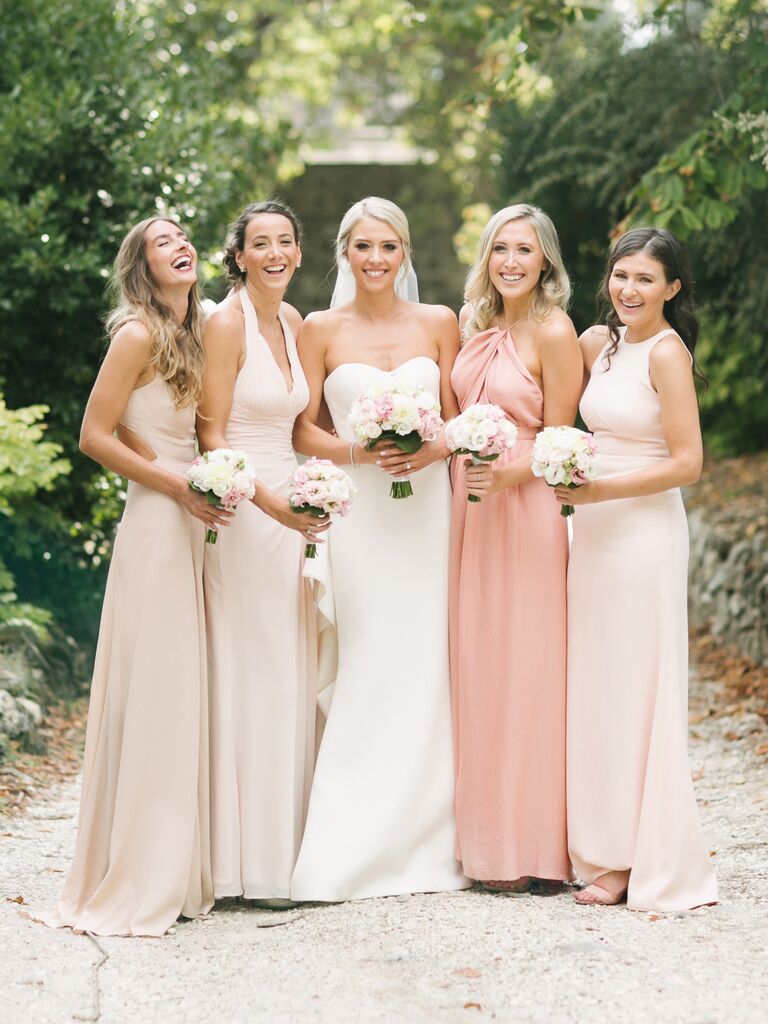 Get out your sewing machine or bring your ensemble to a tailor for a little transformation. Hem a floor-length gown into a versatile cocktail dress or edgy separates, perfect for any number of occasions (even another wedding), or have it dyed black to be your new staple. When it comes to color dyeing clothing​, trust the pros to handle it for you—they know best what chemicals and colors react with what fabrics and materials
Upcycle Embellishments
Not into that big bow in the back or floral appliqué on the shoulder? Have a tailor remove it for a more streamlined style—or just do it yourself. If you want, keep the embellishment and turn it into a fun accessory: Add a flower accent to a clutch, sew it onto a headband or create a fun children's accessory (a great DIY gift for kids).
Dress It Down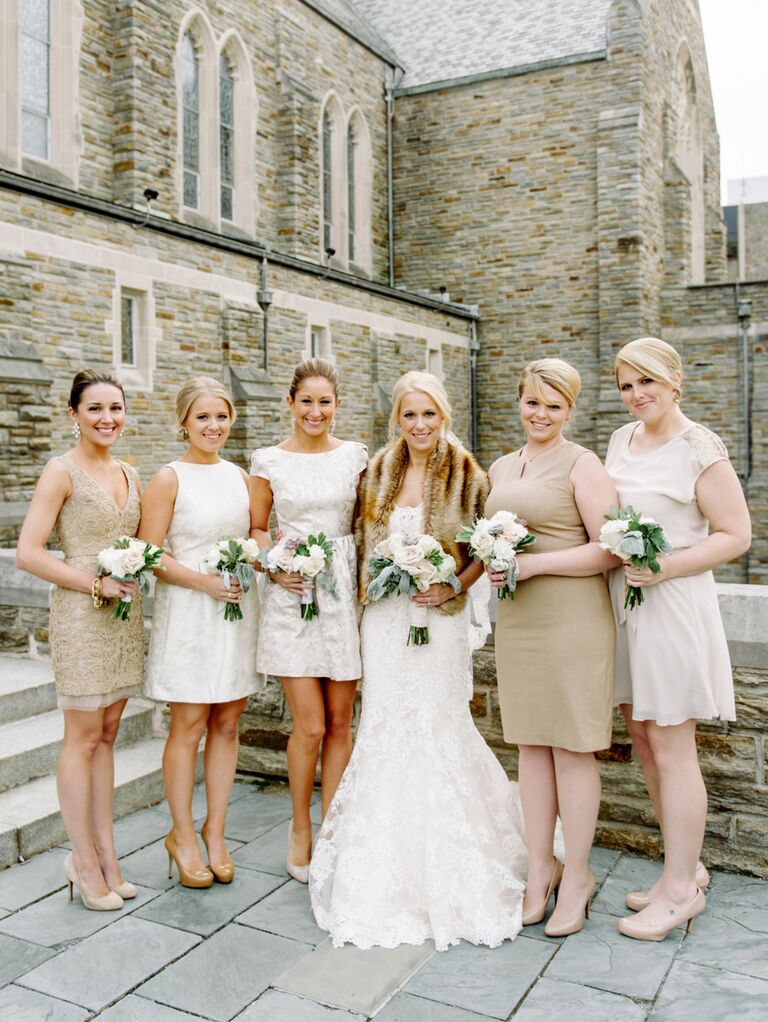 Depending on the dress style, adding more casual accessories can lend the perfect low-key look. Layer up with a denim or leather jacket, cardigan or shawl. Pair it with sandals, big sunglasses, a fun bag and natural hair for a more everyday warm-weather look
Accessorize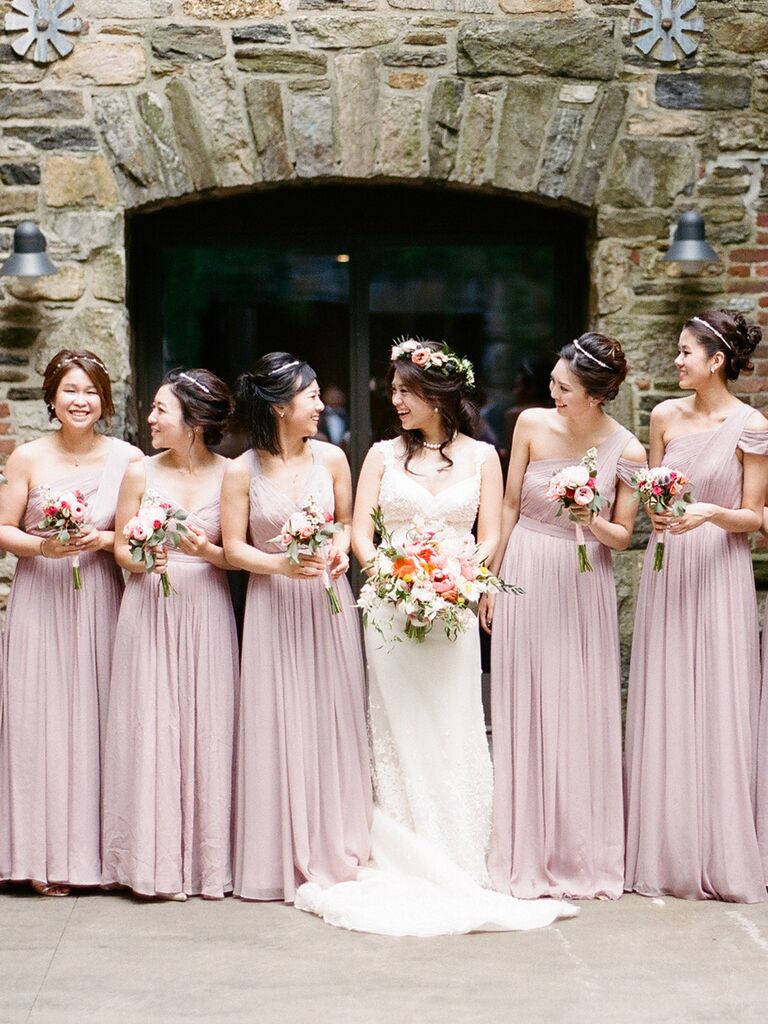 It's absolutely possible to repurpose a bridesmaid dress for another occasion without doing anything to it. Finish with a new set of accessories and rock fresh hair and makeup (try bold earrings, a sleek updo and a pair of chunky heels) to make it feel like a totally different look—without anyone even knowing.
Find all the bridesmaid dress inspiration you'll ever need right here​.​