It Rained on My Wedding Day (and I Survived)
How the deputy editor of The Knot said "I do."
by Lauren Kay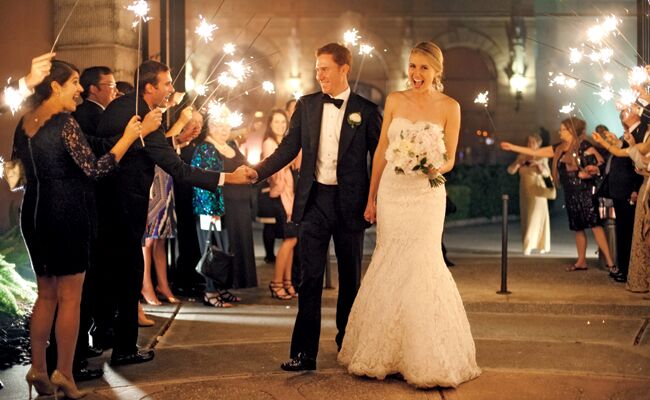 I'm going to let you in on a little secret—despite being the deputy editor of The Knot, I never dreamed of my wedding day. Don't get me wrong. I love weddings—the vows, the cake, the dancing—but I could never quite picture my own.
When the engagement excitement settled down and I realized I actually had to plan a wedding, I panicked a little. I started envisioning an intimate dinner party—but my parents (and groom-to-be) had a different idea. In nine months time, we pulled together a destination wedding weekend for 140 of our family and friends, complete with a white dress code barbecue on the beach and a sailboat send-off brunch. I prayed, begged and bargained for good weather, but in the end, it rained for a good part of the weekend. Even still, it was better than I could have ever imagined—really!
While I lost the guest list battle early on, I did have a few non-negotiables: I wanted Adam and I to write our own vows; I wanted my childhood minister to marry us; and I wanted to register for traditional wedding china (that's the Southerner in me, I guess).
We exchanged vows (that we wrote and memorized) just after sunset at The Ringling Museum of Art in Sarasota, Florida. Our photographer, Garrett Nudd, expertly captured all the memorable details, from the custom cuff links I gifted Adam (with the coordinates of where we got engaged and where we were married, and a compass so we never lose our way) to our surprise Love Actually–inspired musical performance that concluded the ceremony. He even snapped my dad and I performing our choreographed moves (to "Old Time Rock and Roll") in an outright downpour. We had a champagne saber and a bubble bar, Florida-fresh seafood and mini desserts for days. Lisa Stoner and her team at E Events schemed with me over every detail (like our trivia cocktail napkins and Sunday brunch crossword puzzle) and made sure things went off without a hitch. And her crazy-talented husband, Jeffrey Stoner of Jeffrey Stoner Video, captured our day on film so perfectly (scroll to the end to see our wedding trailer, if you please).
Don't let the pictures fool you—this wasn't a "perfect" day. Plenty of things went awry: We got soaked (the clouds did clear eventually), we cut into the Styrofoam layer of our cake, and our toasting glasses never made it out of the box. But at the end of the day, we got married! And that's pretty perfect, right?
Check out our full gallery here!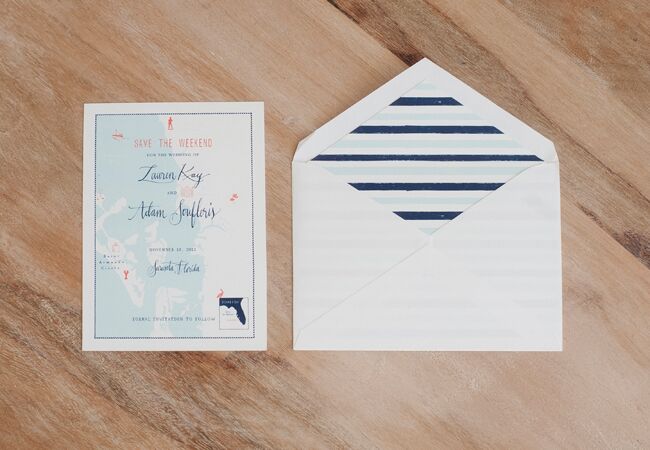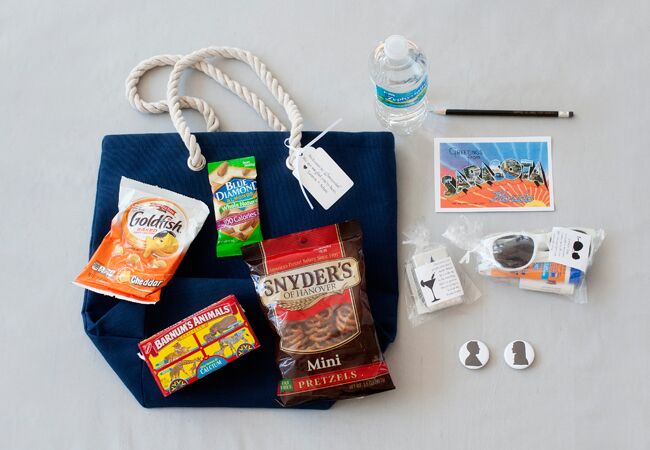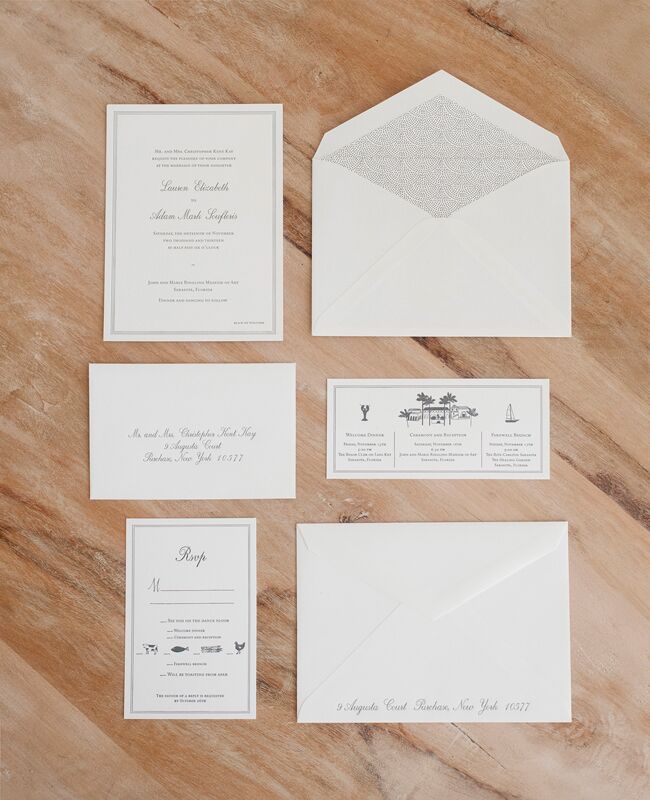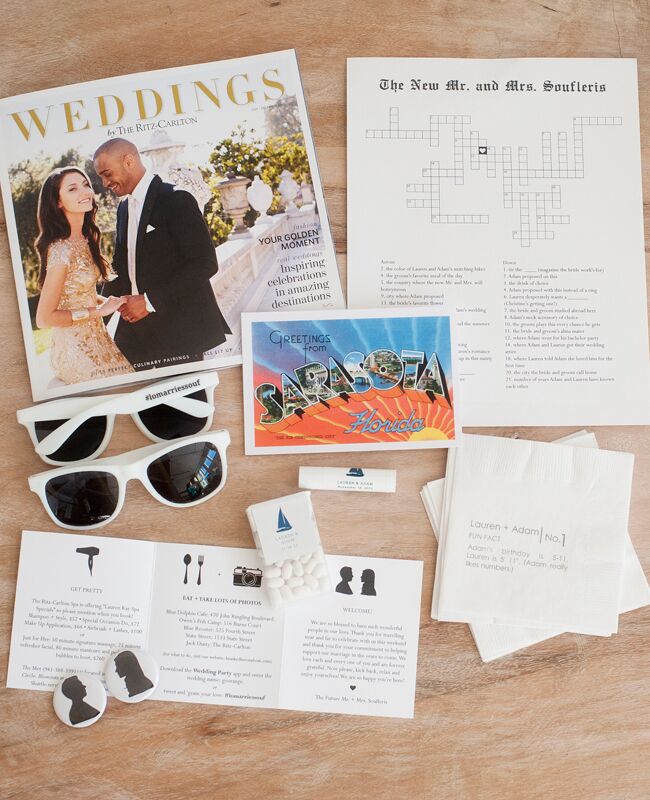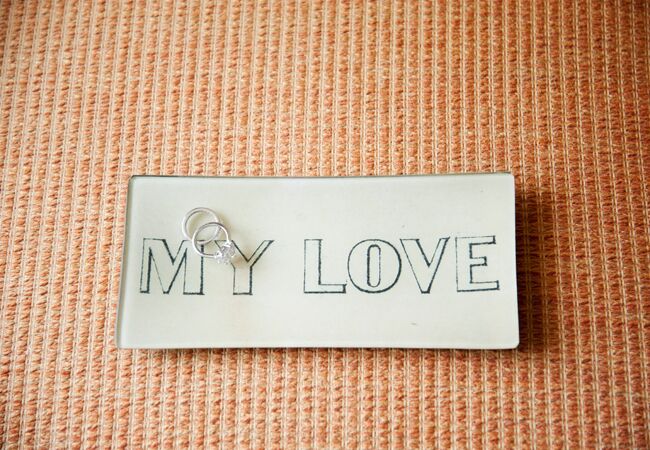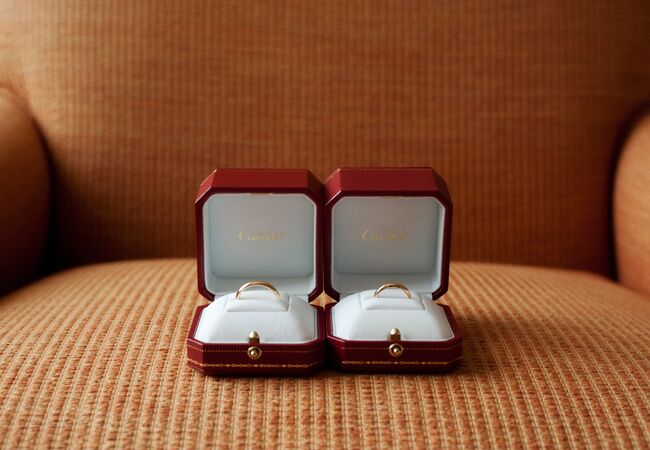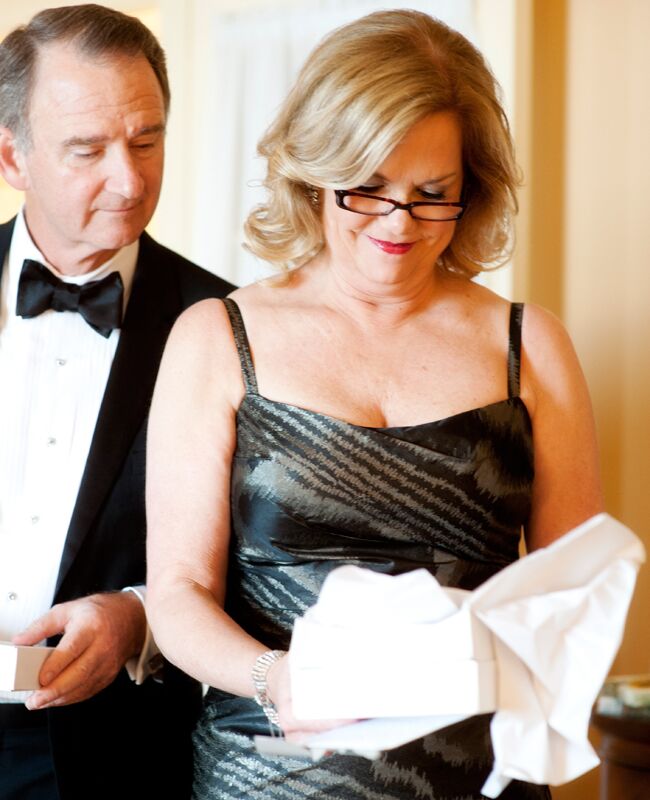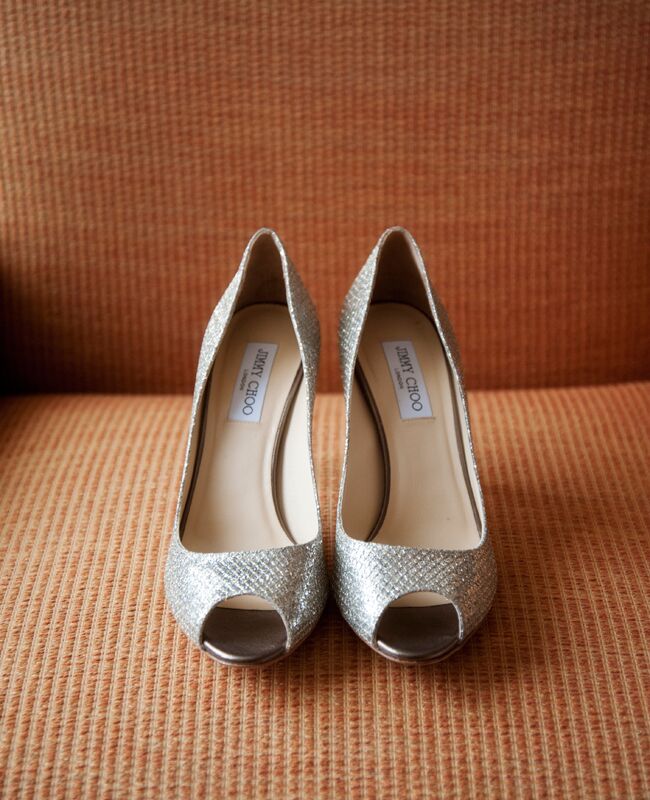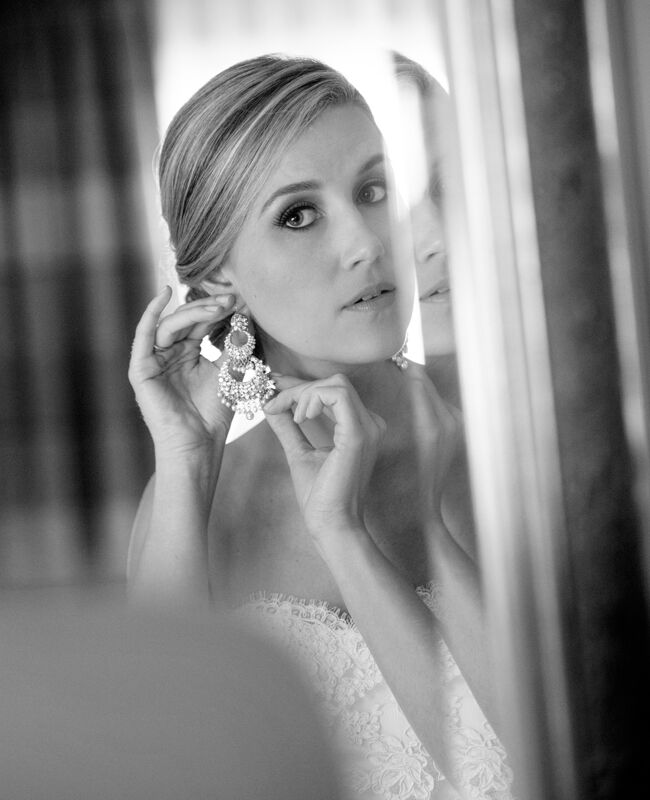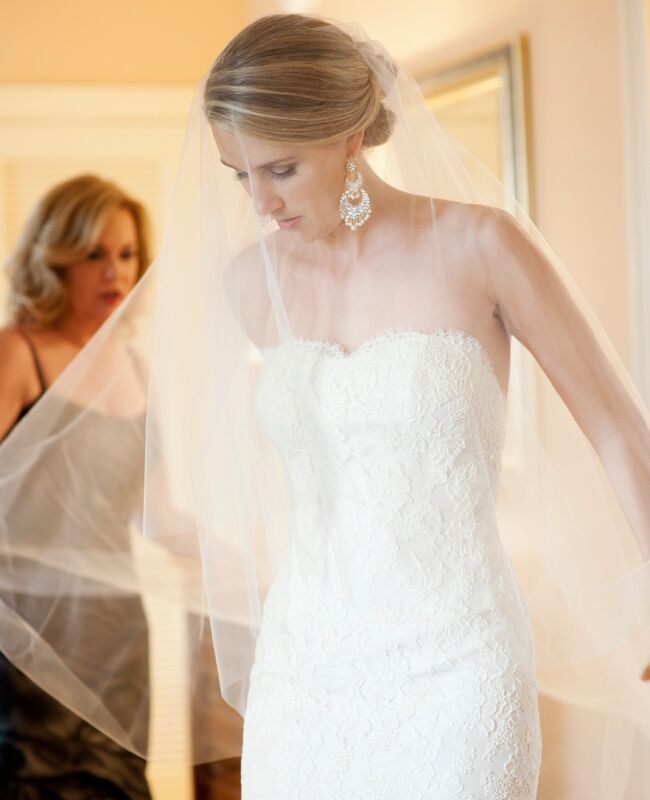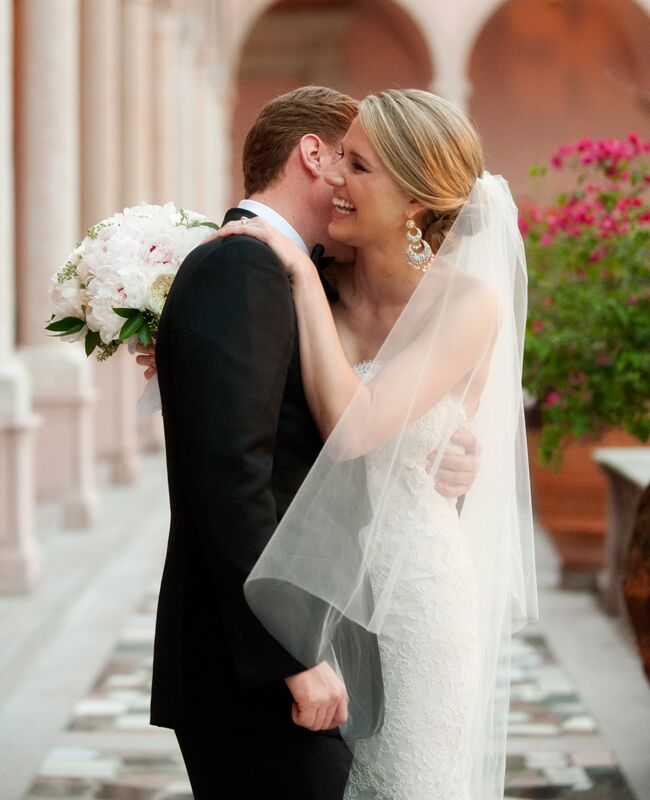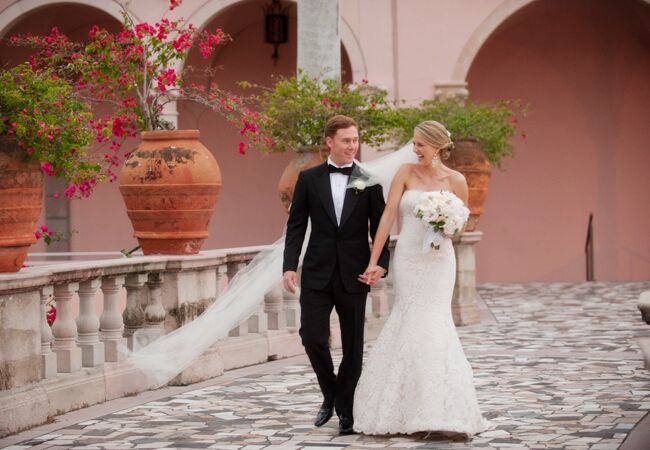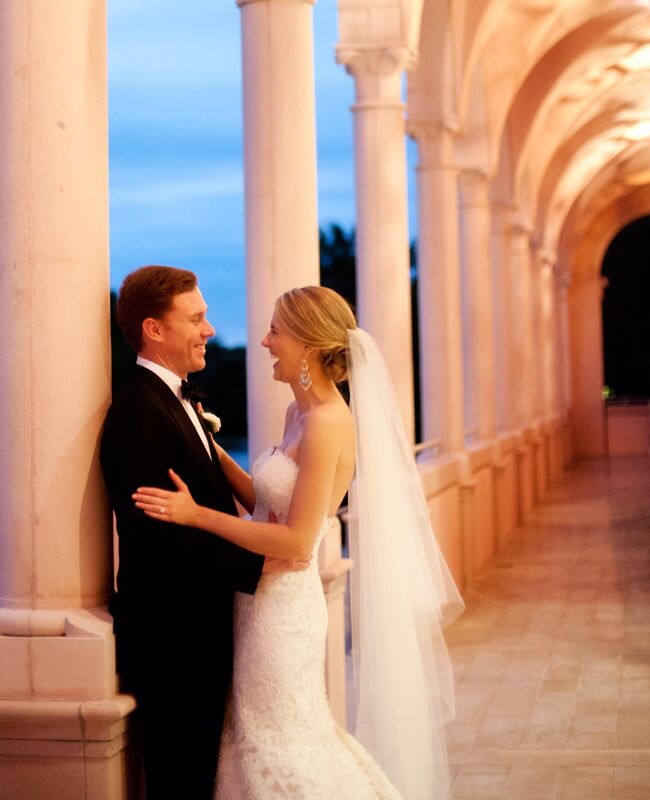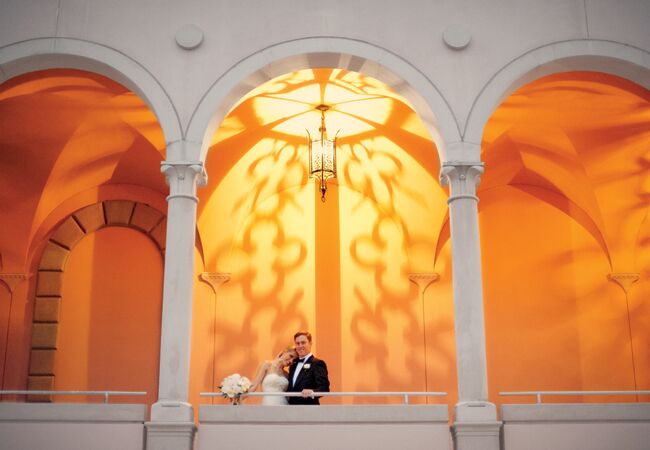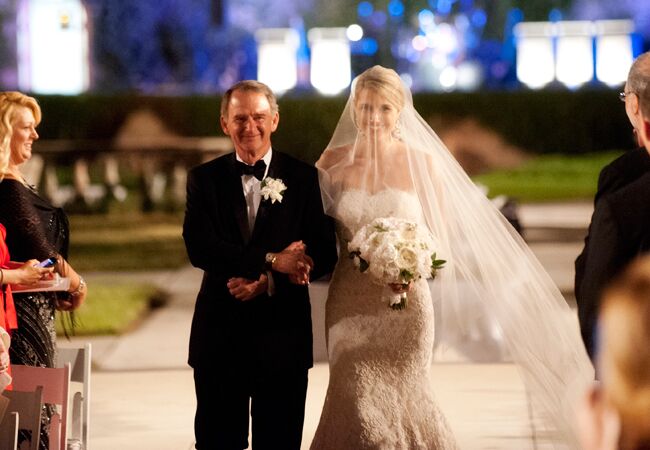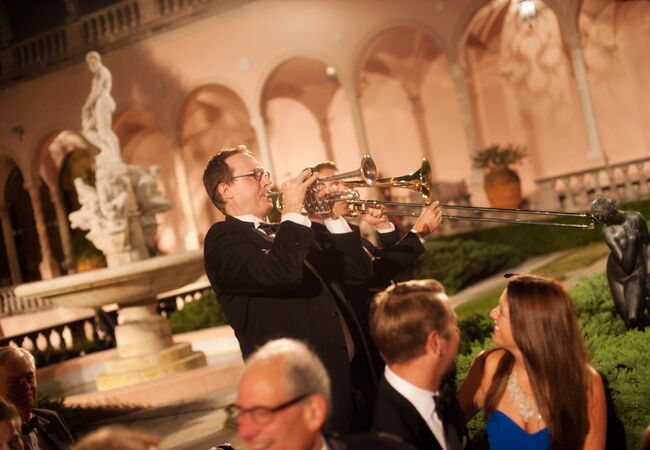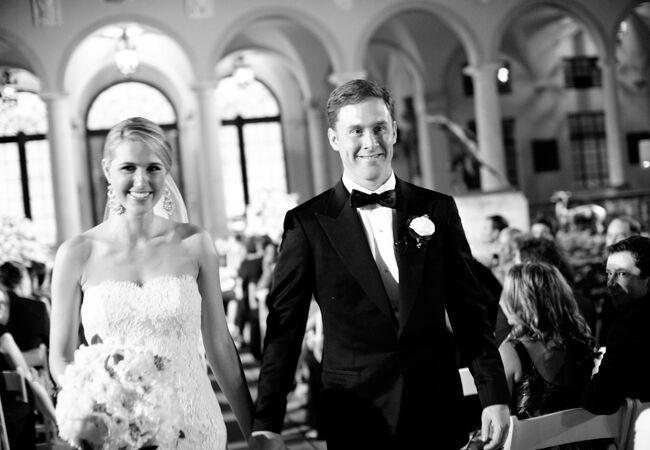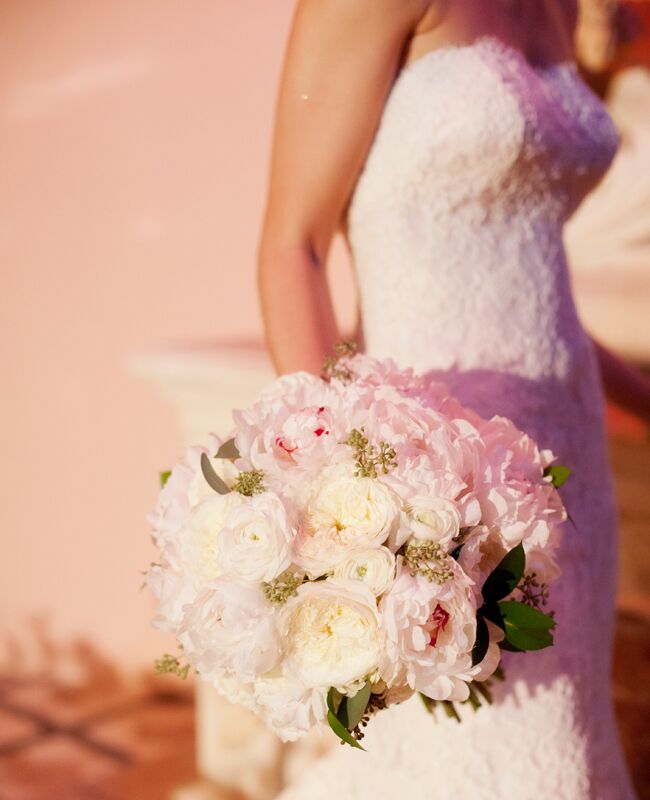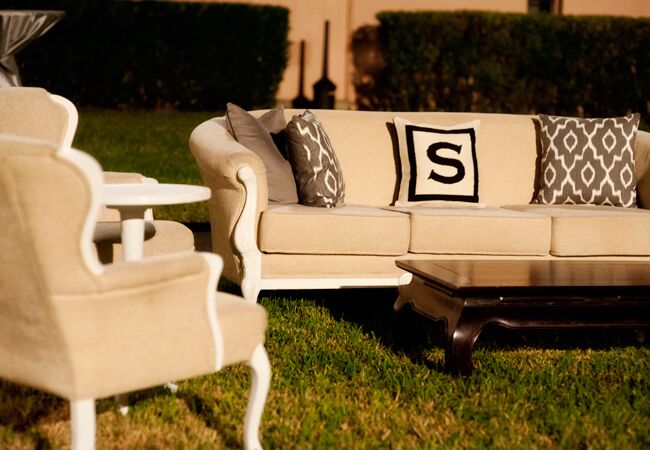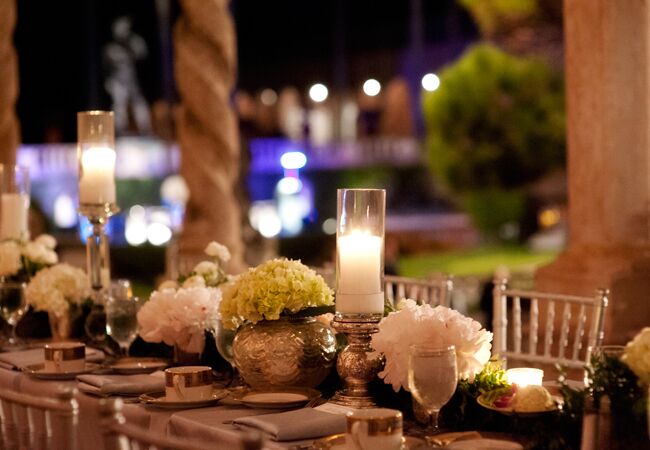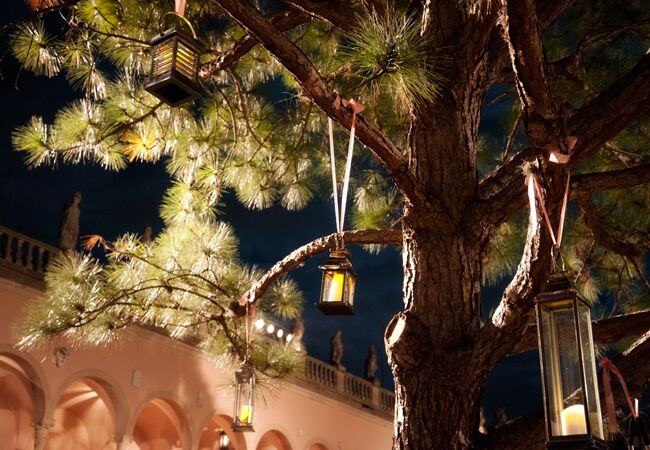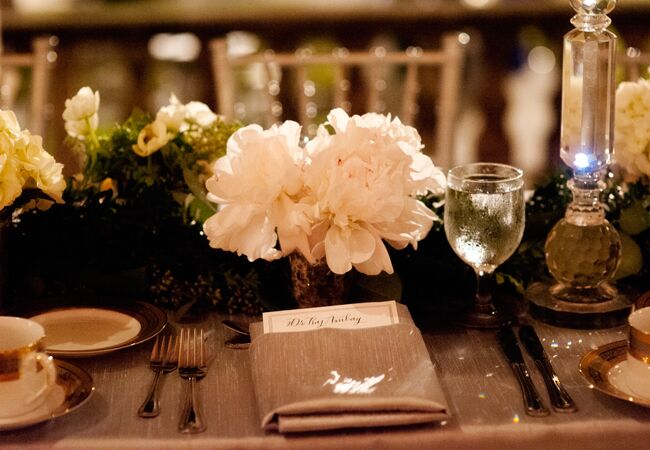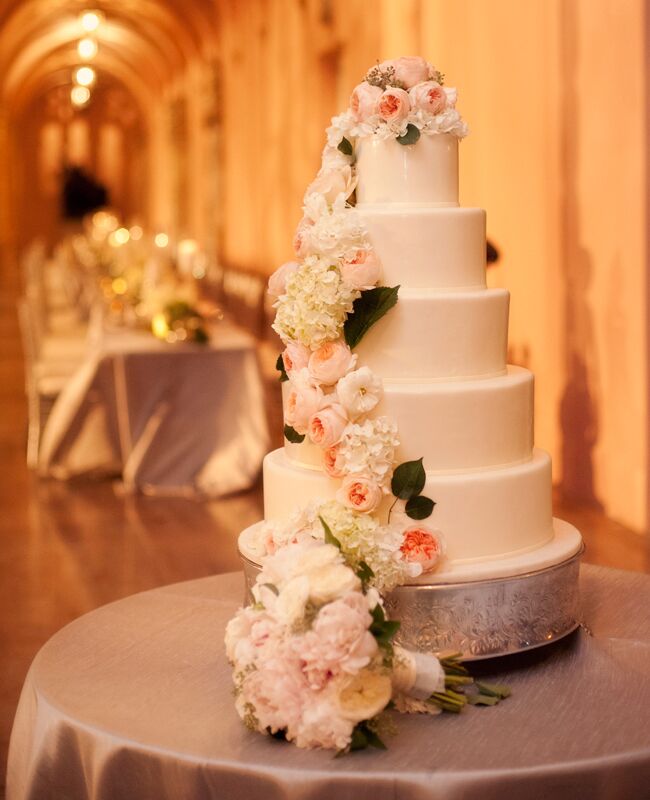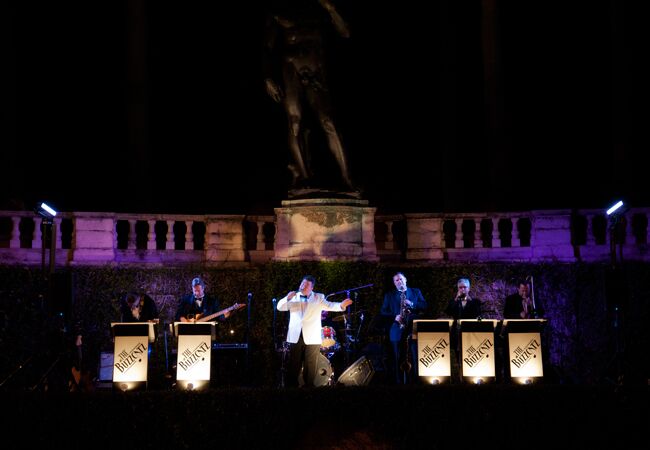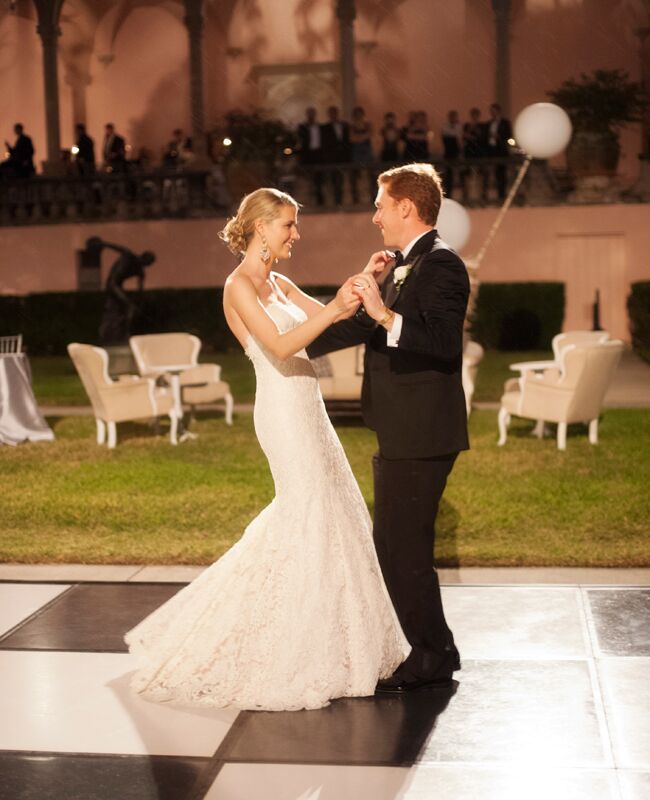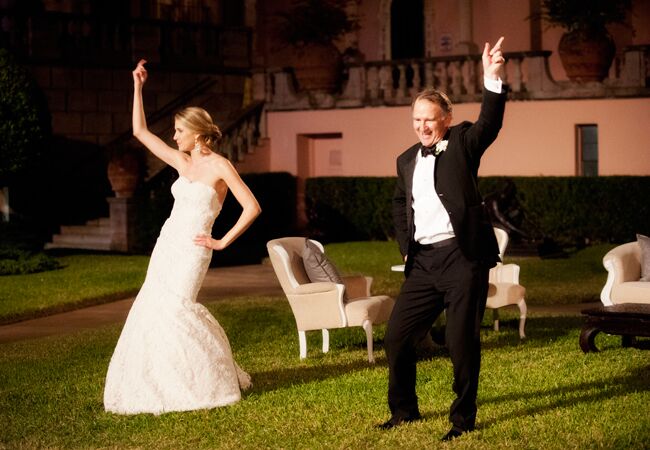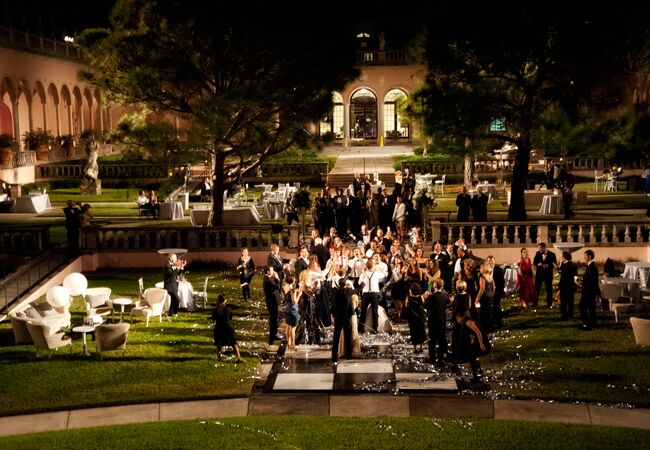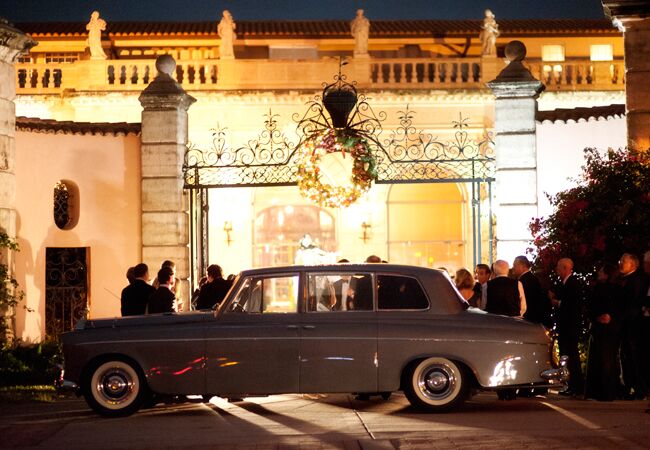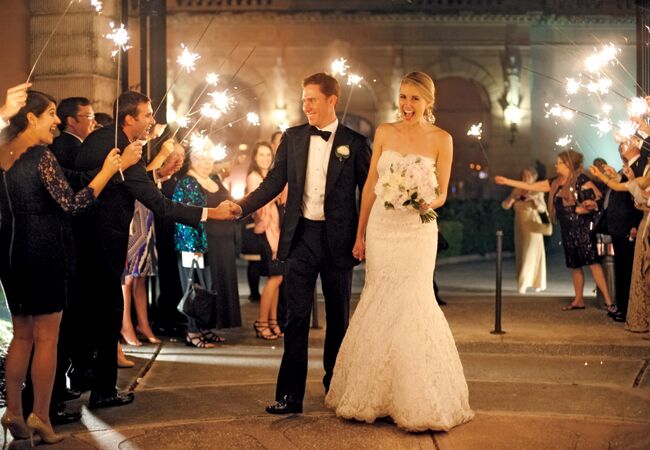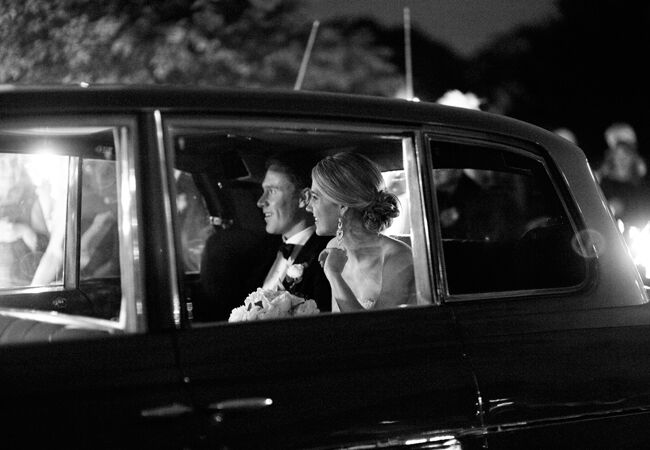 Lauren & Adam's Wedding Highlight Film – by Jeffrey Stoner Video from Jeffrey Stoner Video on Vimeo.